Family opens its home to hungry single servicemembers on Okinawa
---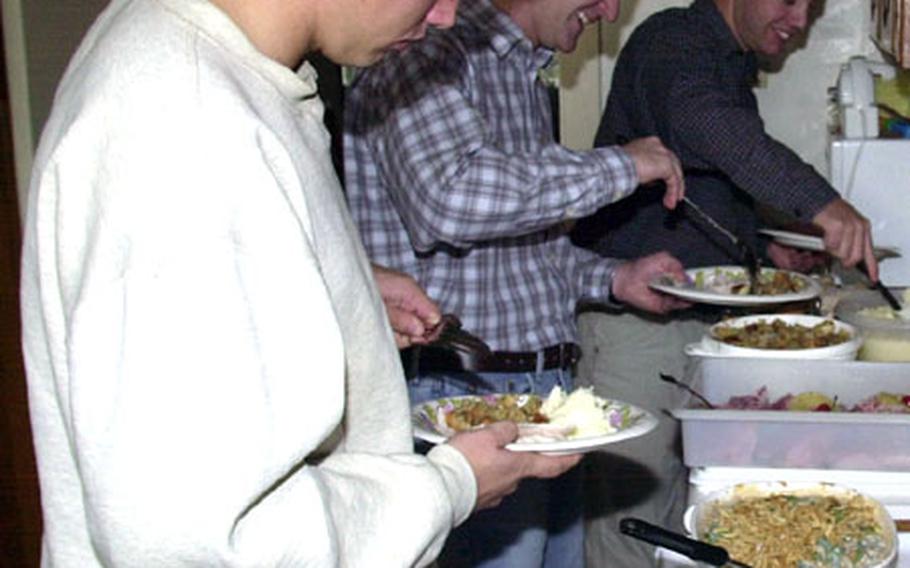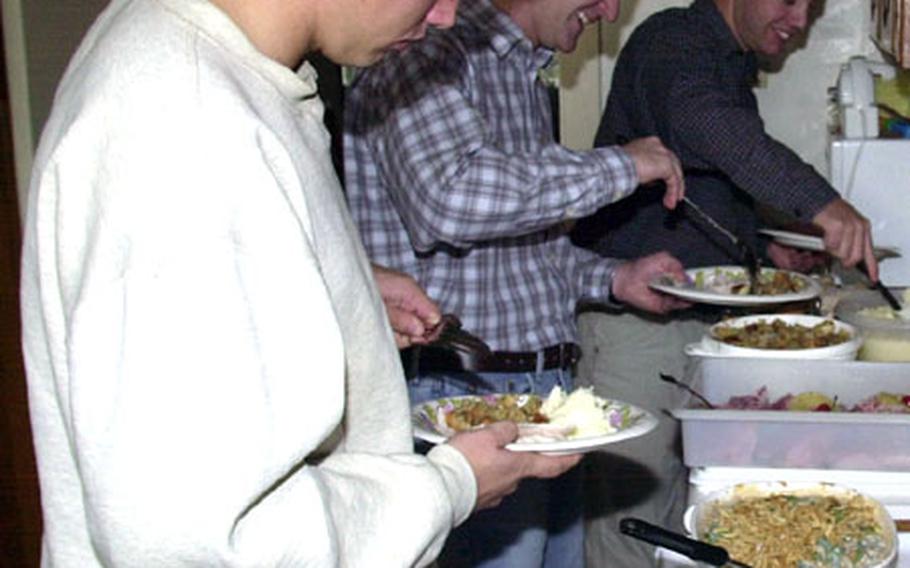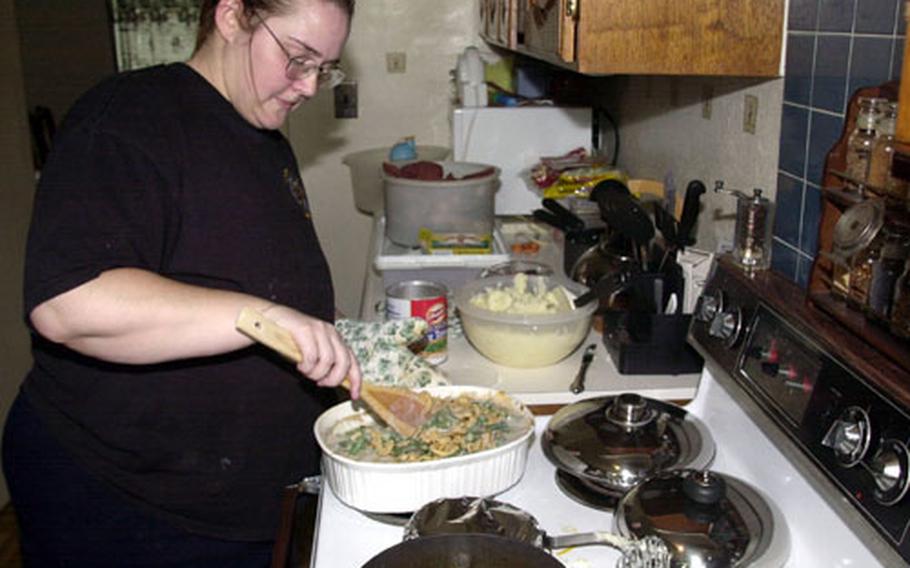 CAMP FOSTER, Okinawa — Marine Staff Sgt. Scott Barnes and his wife, Nicki, know how to put on a holiday feast.
Green bean casserole, stuffing, mashed potatoes and gravy complement turkey. There's enough to feed a small platoon and if the Barneses had their way, they would.
Holiday traditions at the Barnes home aren't too much different from many others. There's always too much food, lots of laughter and little standing room. That's because every holiday, they open their home to single servicemembers stationed on Okinawa.
"We do this every Christmas, Thanksgiving and Easter," said Scott, who serves here as a military police officer. "This is our family — the military."
It's a tradition the Barnes family has been carrying on for the 10 years they've been married. It started in the early years of their marriage when Scott was stationed overseas and his wife was in the States.
"Someone opened their home for him over the holidays," Nicki said. "It made me feel better knowing he was eating good food and enjoying the holiday."
Now, the favor's returned. The idea has become so ingrained that it's not questioned anymore.
"We don't even ask if we're going to do it," Nicki said. "It's a question of how many. We did do it one year with just us, but the house was too quiet. It wasn't the same at all."
Thanksgiving at the Barnes house this year was the usual routine. It was a casual affair, with children laughing at their own table, single and married Marines seated around the table. Conversations ranged from the annual football rivalries to business at the shop. The front door never closed, welcoming not just Okinawa's warm breezes, but guests as they arrived.
"There's a lot of reasons I do this," Scott said. "I give back to my Marines what they give to me. There's a sense of knowing they'll always look after you. It all falls down to camaraderie and respect."
It's also about getting the young single Marines out of the barracks room, a place Scott remembers could be isolating when families were gathering to celebrate festivities.
"I like knowing they're not going to be hanging around the barracks on the holiday," he added. "It's an empty holiday being alone."
Cpl. Ronald Loucks, a 21-year-old Marine military policeman working with Scott, is a frequent visitor over the holidays. His family in the States always made a big deal of the holiday meals together.
"Being here makes it a little more comforting," Loucks said. "They fill in. It's a lot like being at my grandfather's house."
Last year, Loucks said, he wondered where he would fit in at the Barnes table. But any feeling of awkwardness doesn't last long.
"We're a pretty close family already," Loucks explained. "Staff Sergeant Barnes is a lot like a father-figure to us. It lets me know that he cares about me for more than just what I do at work. He cares about my well-being."
Sharing holidays is equally rewarding for the Barnes family. Cleared plates and swelled bellies are just one sign of a holiday done right here. No one walks out of the house hungry and invitations for the next holiday are extended.
"I like hearing when they say the food was good," Nicki said. "It makes me glad to know I could do that for them."
---
---
---
---