Even a nonartist can get fired up about pottery painting in Mainz
by
Jennifer H. Svan
January 25, 2017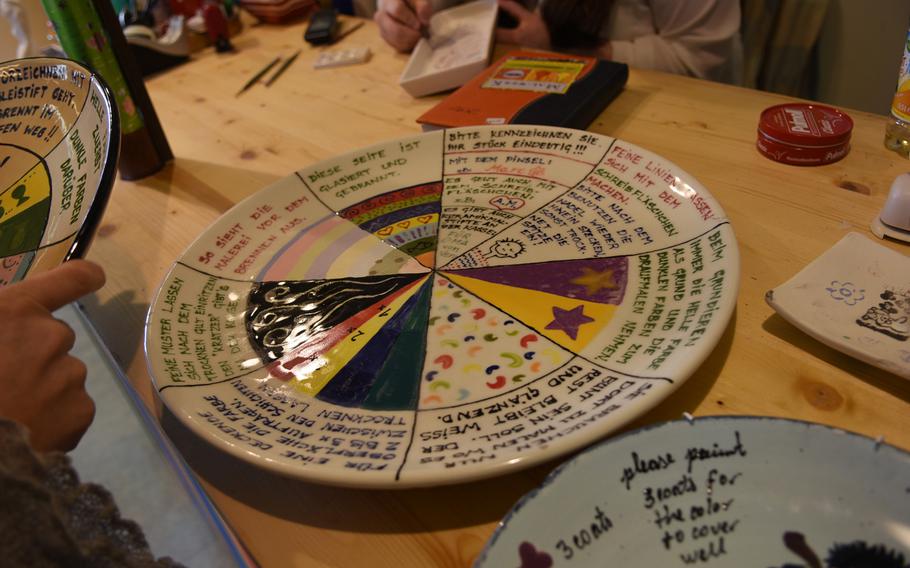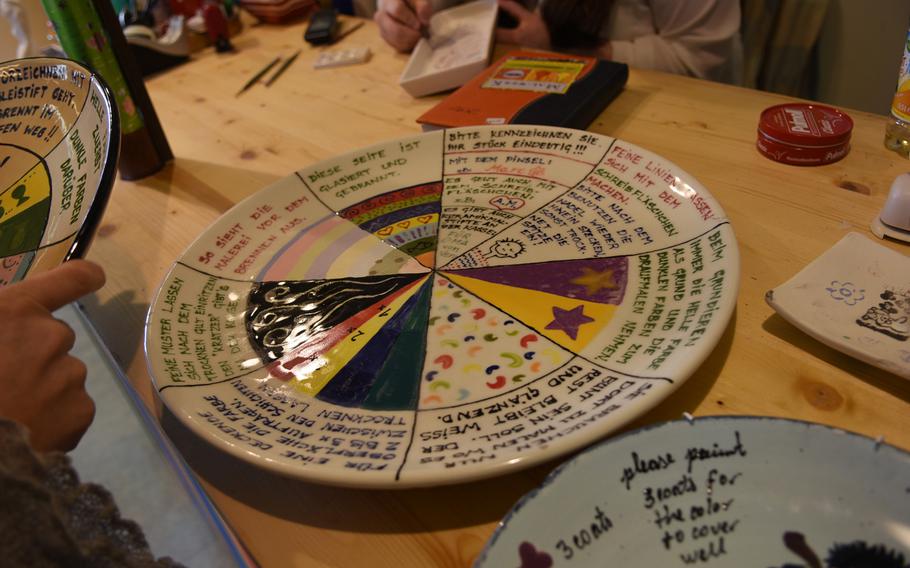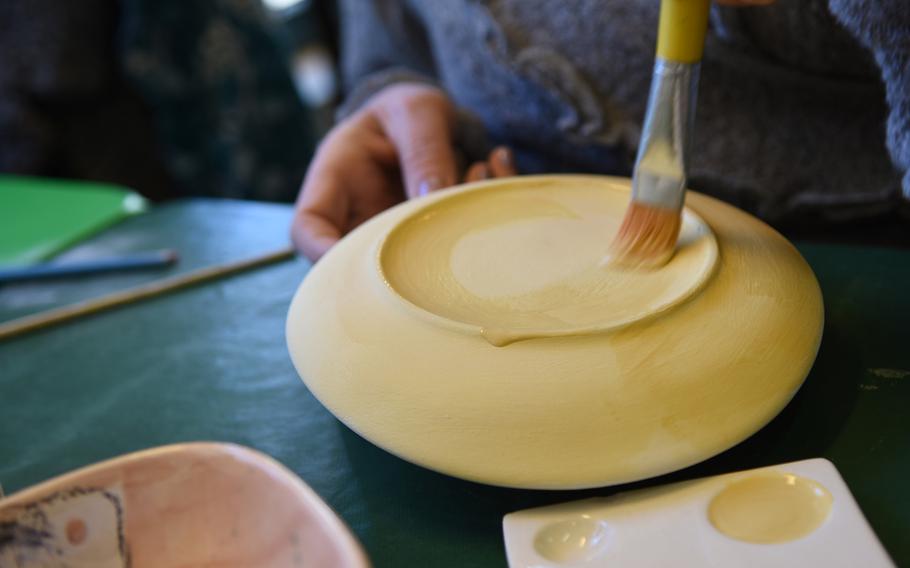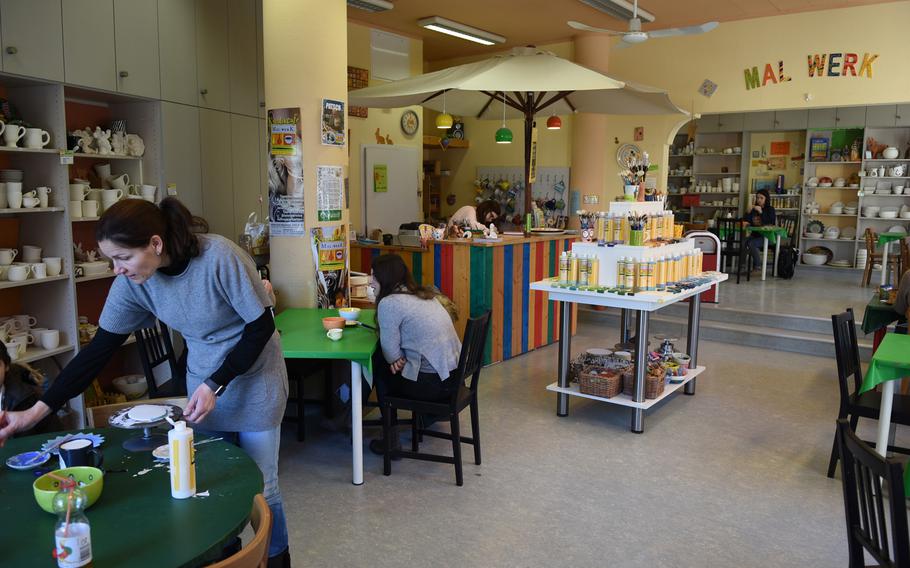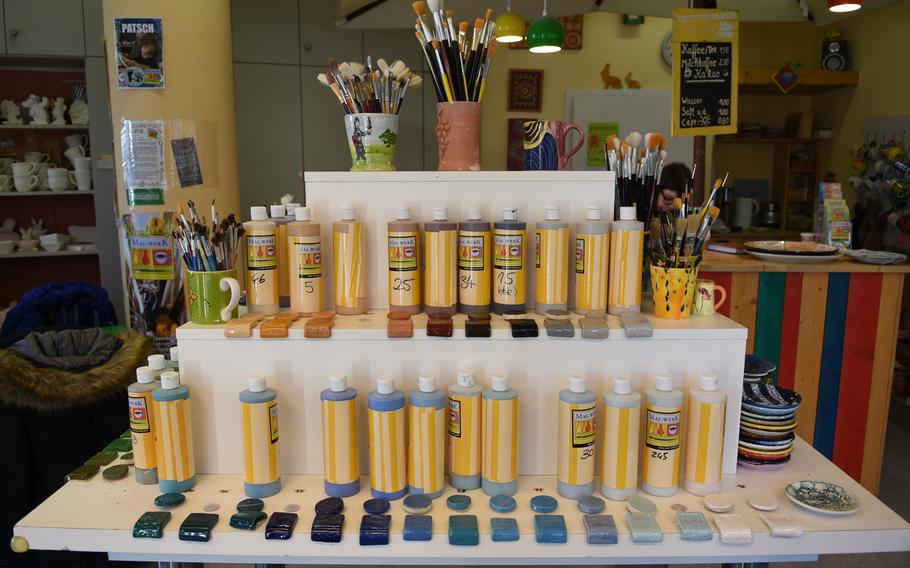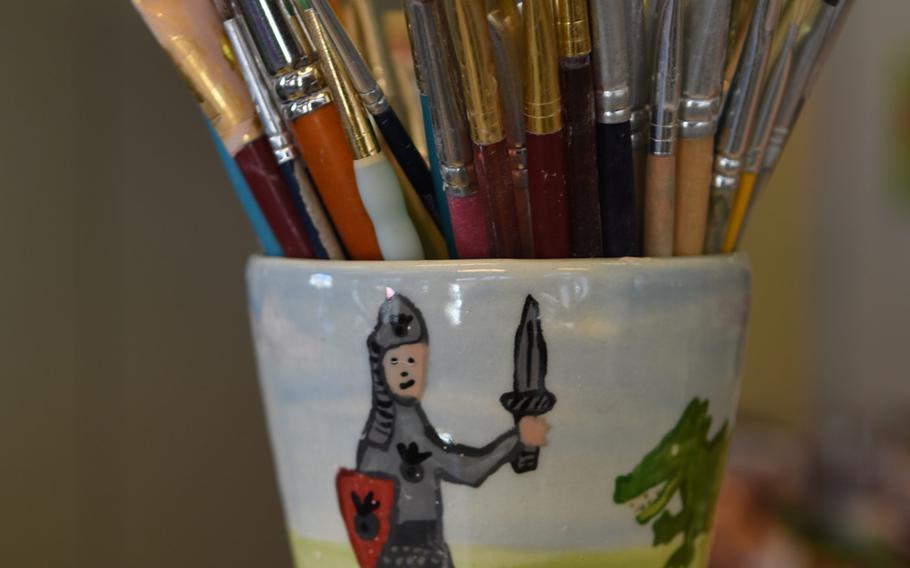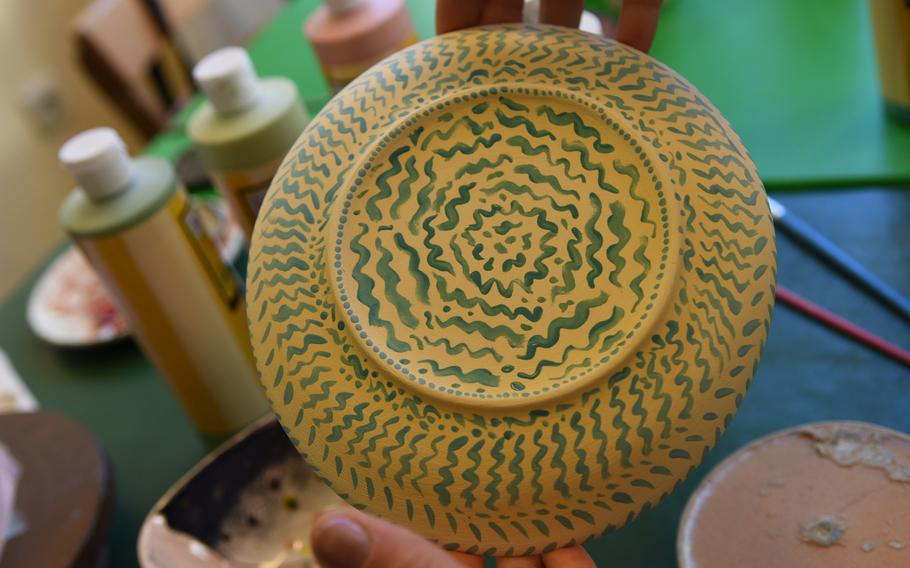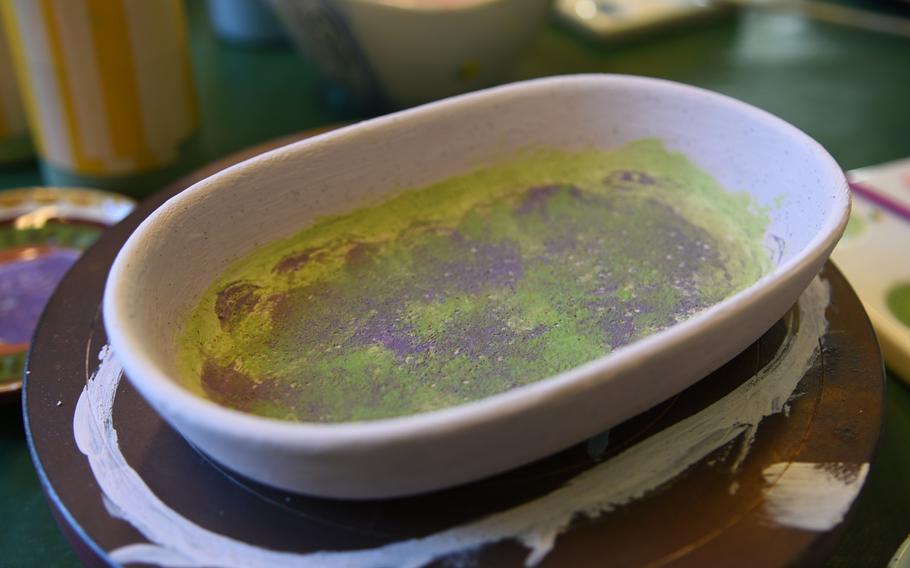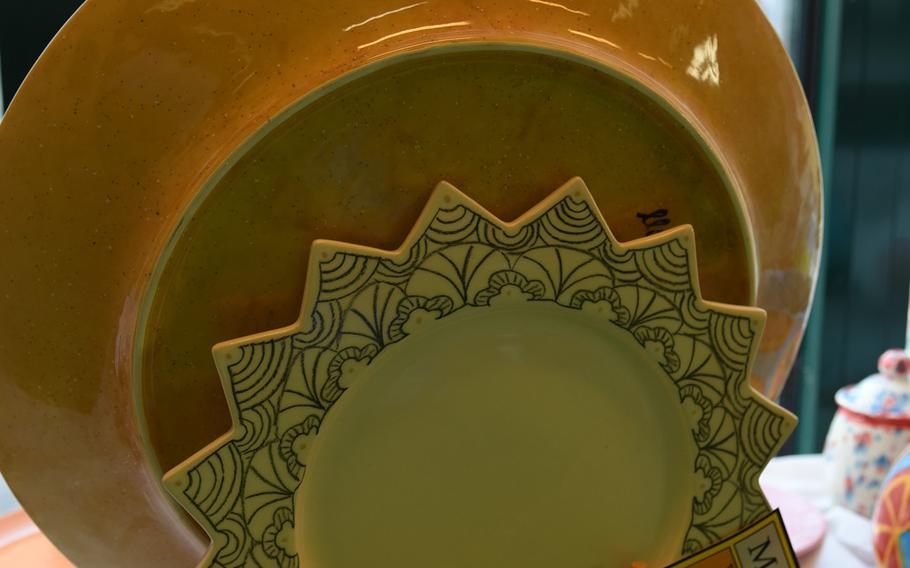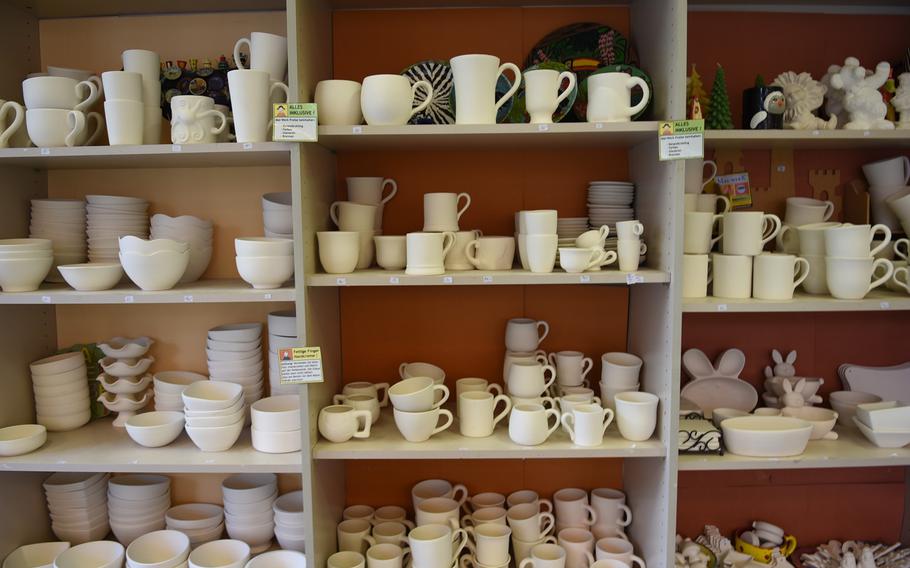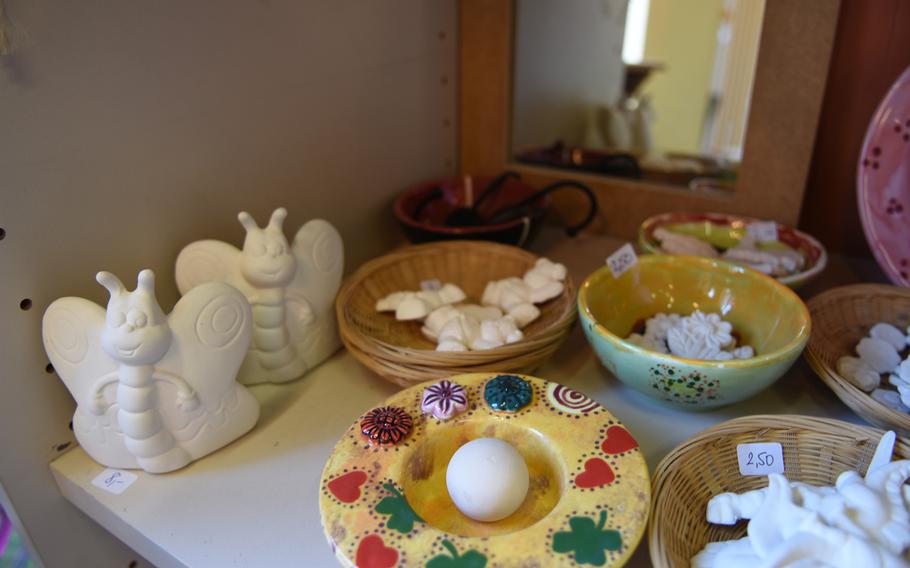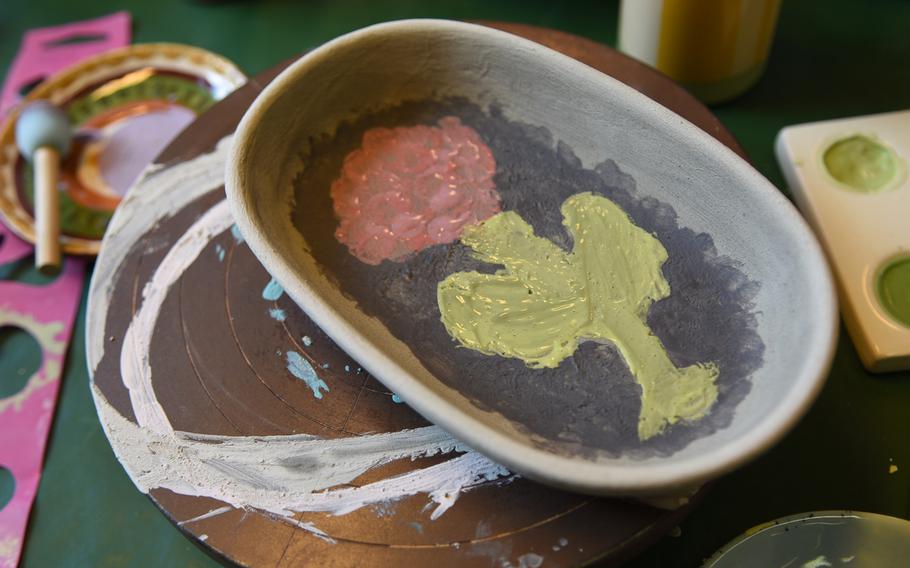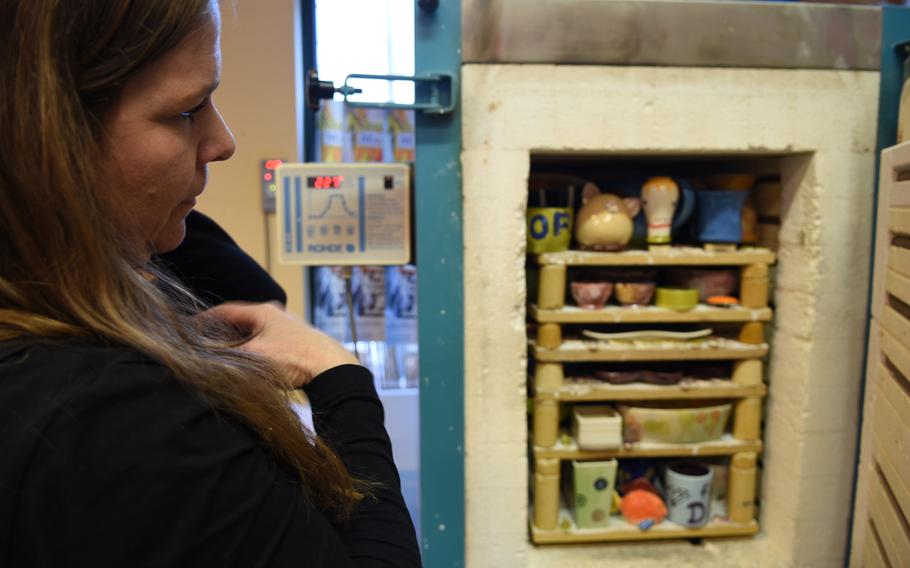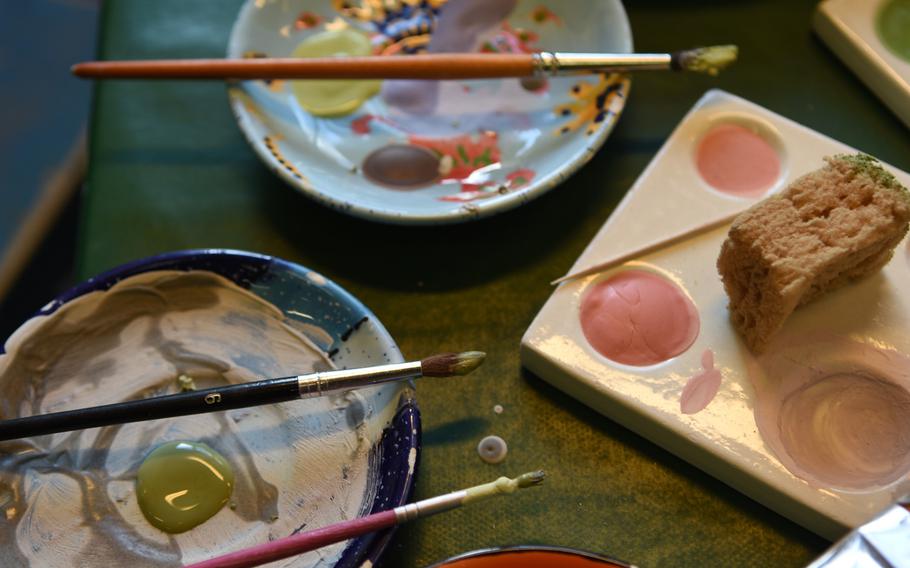 With each paint stroke, the ceramic dish before me turned uglier.
The light purple base coat looked washed out. The green and lavender dabs of sponge-applied paint in the dish's center looked like a paint-by-number attempt done under blindfold.
Spending a few hours at Mal-Werk, a paint-your-own ceramics studio and cafe in Mainz, was supposed to be relaxing. All the elements for such an outing were lined up: a cup of coffee in a shiny-glazed pottery mug; a friend to talk to and paint with; a table by the window on a sunny morning; an assortment of paints, paintbrushes, stencils and other tools; and a white, unfinished ceramic bisque dish full of promise.
One review I read about Mal-Werk said it reminds you of all the fun you had in art class. That was the problem: I'm still not quite over the trauma of receiving my first C in eighth-grade art class — and then having to tell my mom, a college art major and art teacher, that I stunk at art.
That feeling of artistic inadequacy began to creep in while I hopelessly tried to make my pottery look like the beautiful glazed pieces lining the shelves next to the shop's kiln, created by other Mal-Werk customers.
But ceramic painting is very forgiving. With a few coats of gray paint, I was able to cover up the mess of my first attempt and start fresh.
After four hours, we gave our pieces to owner Alexandra Doss. Our pottery would be ready for pickup in four to five days, after being fired in the shop's kiln, a process that deepens its colors, gives it a shiny glaze and makes it dishwasher-safe.
Doss, a German who attended art school in Philadelphia, opened Mal-Werk 13 years ago after seeing a similar shop in Berlin. After about three years, the business took off and hasn't slowed down since, she said. The place is especially popular on weekends for children's birthday parties.
I'm hoping my finished dish won't have to be hidden away. Even if it does, I'd definitely go back, probably with my kids. Handmade presents are especially appreciated, and besides, doing something creative is fun, especially when you don't have to worry about making a mess. Beginners need not fret, either. Doss and her staff are very friendly and offer basic guidance. More intensive instruction is available by appointment on Mondays and Thursdays.
Malwerk DIRECTIONS
Mal-Werk is located near Old Town in Mainz, a short distance from the Karstadt department store and parking garage and a short walk from the train station.
TIMES
10 a.m. to 6:30 p.m. Mondays-Sundays, except Wednesdays, when it's open from 10 a.m. to 8:30 p.m. Reservations are needed on the weekends.
COSTS
Varies according to ceramic type. About 12 or 14 euros ($12.80-14.90) for a cereal bowl or plate. Cost includes paint and firing.
FOOD
Coffee drinks available.
NOTES
The shop hosts birthday parties and other events for groups; reservations required. Private and group instruction available for an extra fee on Mondays and Thursdays.
INFORMATION
Website: www.mal-werk.com; email: info@mal-werk.com; phone: (+49) (0) 6131-14-33-966.