European Traveler's event picks for Nov. 8-10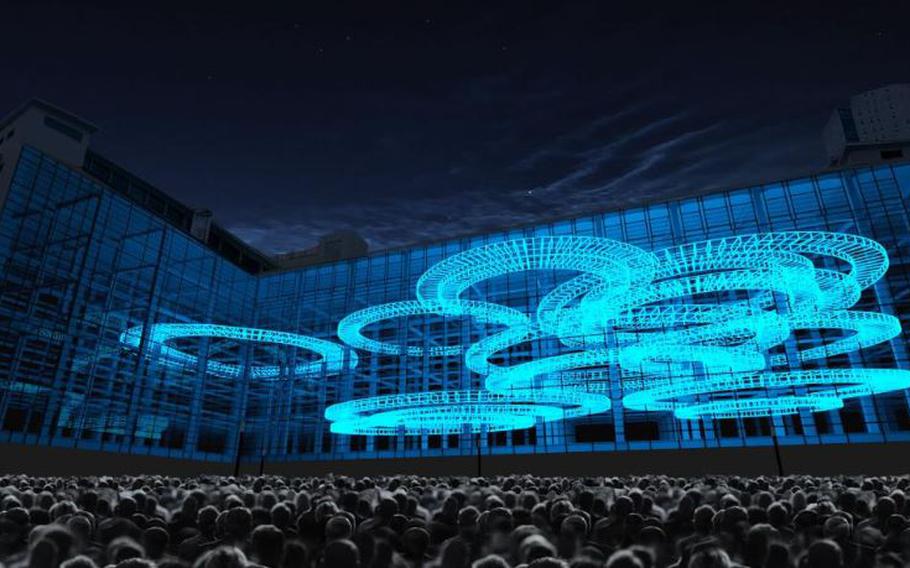 Brussels Tattoo ConventionLocation: Tour & Taxis, Brussels, BelgiumDates: Nov. 8-10 International tattoo artists, stage shows by acts including The Fuel Girls and The Black Tape project, displays of classic autos and motorcycles, art exhibitions, live music and lifestyle merchandise make for a fun day out, even for those not looking for new body art.Admission: Adult tickets purchased online cost 16.60 euros for entry on Friday and 26.98 euros for entry on Saturday or Sunday; children under 10 enter free.
Public beer brewing sessionLocation: Cantillon Brewery, Brussels, BelgiumDate: Nov. 9 On a single date in November each year, the city's last remaining lambic brewery gives a demonstration on how this type of beer was made in times past, using authentic equipment to create it. Guided tours in English are offered every half hour from 7 a.m. until 4 p.m.Admission: tours plus a beverage cost 9.50 euros; pre-registration via the website is a must for all visitors.
Lord Mayor's ShowLocation: London, EnglandDate: Nov. 9 In a tradition dating back over 800 years, the newly elected Lord Mayor of London travels from the village of Westminster into the city to swear loyalty to the Crown. The journey takes place by boat, by carriage and on foot. Today it's a resplendent show of pageantry and the longest and oldest civic procession in the world. The crowds begin to gather from 11 a.m. between Bank, St Pauls and the Royal Courts to catch a glimpse of the proceedings.Admission: Free
St. Martin's ParadeLocation: St.-Anna-Gasse, HeidelbergDate: Nov. 10 (from 5 p.m.) Celebrations of the saint who famously cut his cloak in half to share it with a beggar are a fixture of Heidelberg's autumn calendar. The parade leads to the Kornmarkt, where a re-enactment of St. Martin's deed takes place, followed by the distribution of a baked representation of St. Martin to the children present.Admission: Free
Hamburg Winter DOMLocation: Heiligengeistfeld, Hamburg, GermanyDates: Nov. 8-Dec. 8 The biggest folk festival in northern Germany takes place three times a year and is always a merry affair. Visitors can enjoy both high-tech and nostalgic rides and all the traditional treats, including sauerkraut, currywurst, roasted almonds, and the famous fried dough known as Schmalzkuchen. Bright neon lights and cheery winter themed décor add to the fair's unique ambiance.Admission: Free
EICMA Motorcycle ShowLocation: RHO Fiera Milano, Milan, ItalyDates: Nov. 7-10 The EICMA Motorcycle Show is one of the major events of the motorcycling world. Manufacturers take to the exhibition floor to unveil new models of sportbikes, cruisers, standards, adventure bikes, tourers, dirt bikes and electric motorcycles. Customizers show their takes on choppers, cafe racers, scramblers, and other types of bikes. The exhibitions are complemented by live action shows.Admission: Online tickets cost 19 euros online and 23 euros at the door. Children ages eight and under enter free. Women can take advantage of free entry on Nov. 8.
Glow EindhovenLocation: Eindhoven, NetherlandsDates: Nov. 9-16 (6:30 p.m.-11 p.m. most evenings) As darkness falls, unique and visually stunning works of light art bring the city's buildings and architecture into focus. A walking route leads visitors past the town's illuminated landmarks and dazzling and mind-boggling installations. This year's theme is "Living Color."Admission: Free along the walking route; admission to the show "Noviter" costs 5 euros.
Vinska PotLocation: Ljubljana, Slovenia Nov. 9 (11 a.m.-5 p.m.) St. Martin's Day in Slovenia is known as the day when this year's harvest of freshly pressed grapes has transformed from the juice known as must into wine. To celebrate, the streets of the Old Town become a lively wine bar, with autumnal food and drink widely available.Admission: Free