Turin: First capital of unified Italy kicks off a year of 150th-anniversary celebrations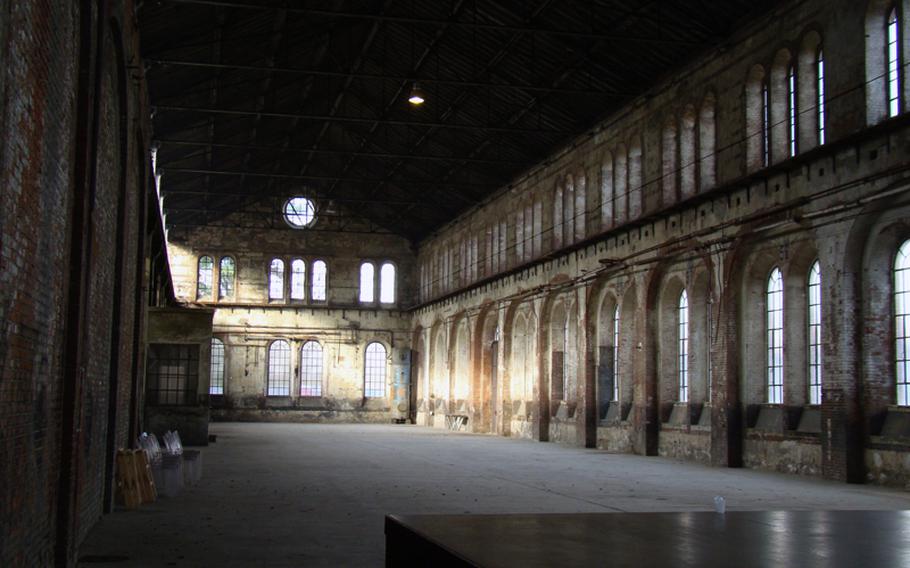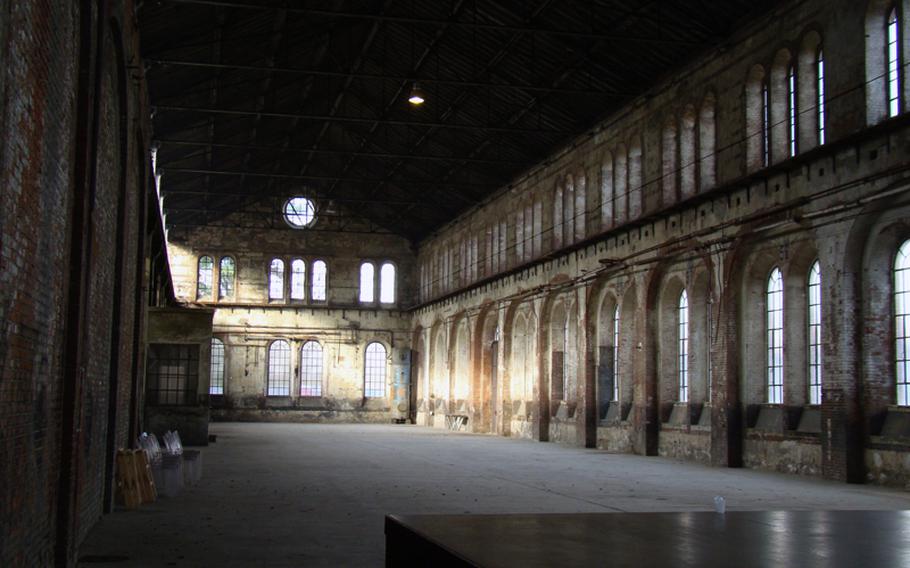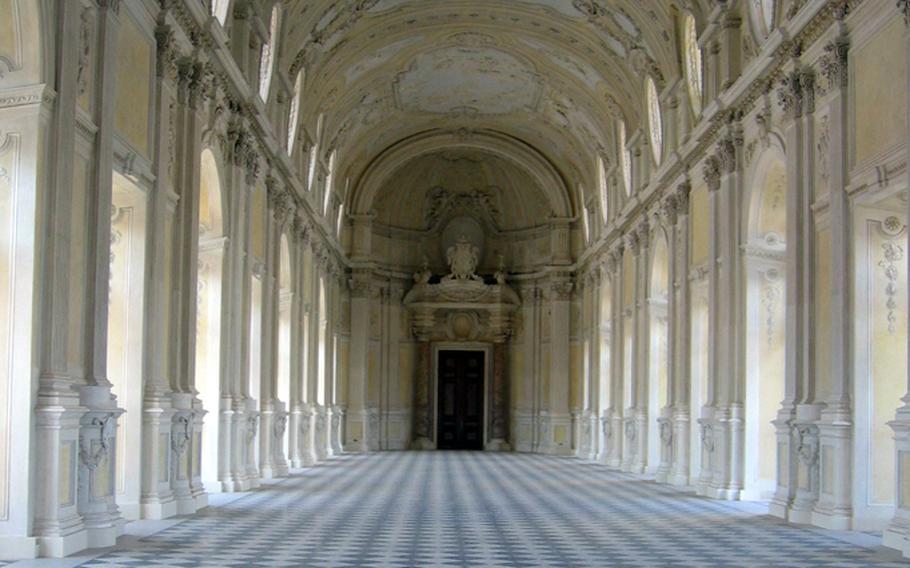 Most people are surprised to learn that Italy is younger than the United States. But this year, the country known worldwide as the home of the ancient Roman empire celebrates just its 150th anniversary as a unified country.
The landmark birthday will be marked by a celebration with extraordinary exhibits of art, fashion and design, with superb dining and fine wines and with events honoring the people who make Italy one of the most popular travel destinations in the world.
And by a yearlong party called Italy 150.
Torino — Americans call it Turin — was the first capital of unified Italy, earning that distinction on March 17, 1861, and it is here that the lion's share of exhibits and celebrations take place. With experience as host to the 2006 Winter Olympics and last year's showing of the Holy Shroud, Turin is a city capable of handling hordes of visitors. This year, planners expect about 5 million guests curious about Italian history and eager to explore Italian culture.
Turin's celebration runs from March 17 to Nov. 20. While some exhibits last the duration, others are open for shorter intervals. Each week, a separate event celebrates a different aspect of Italy. Sporting events, cultural presentations, specialty food fairs, parades and gatherings to honor different branches of the Italian military are also on the schedule.
But it is the museum exhibits, collectively the centerpiece to Italy 150 (nicknamed "Experience Italy"), that should not be missed.
Six distinct shows, housed in two magnificent structures, illustrate Italy and its people. The two venues are triumphs of architecture and symbolize the rise, decay and return of Italy.
Three of the exhibits are in a massive renovated factory space called the Grand Railway Workshops (Officine Grande Riparazione or OGR). Near the end of the 1800s, as part of the unification effort, Italy's railroad network was expanding in size and scope. This meant huge industrial workshops where locomotive engines, cargo carriages and passenger wagons could be built and repaired.
The OGR was constructed between 1885 and 1895 and used for about 100 years. In 2007, the city took ownership and prepared OGR as exhibition space and a cultural center. It opened in late 2008.
The other main exhibits are in a restored palace just north of Turin called Venaria Reale. In the mid-1600s, Carlo Emanuele II, the duke of Savoy, called on his court architect, Amadeo di Castellamonte, to build the largest, most beautiful hunting lodge ever created.
Through hunting parties, gala dinners and grand balls, Venaria Reale became the symbol of Savoy opulence, but it fell to the French during one of the frequent battles between France and Savoy in the late 17th century. Even though it was recovered by Savoy about 20 years later, the palace and its grounds began an inexorable decline. It was eventually handed over to the military, which continued using the property after the establishment of the Italian Republic and up until the end of World War II. Then, broken and leaderless, the Italian army abandoned the complex. In January 1997, regional, provincial and city officials met with historians, engineer, and artists to discuss the future of Venaria Reale. They agreed to invest nearly $350 million into a reconstruction effort. Financed with both private and public funding (Venaria Reale is the largest restoration project in the history of the European Union), the magnificent palace opened its doors to visitors in 2007.
Considering the two venues as a testimony to Italian resilience, the exhibits they house for "Experience Italy" need to be magnificent. They are.
• "Making Italians" (Fare gli Italiani), March 17 to Nov. 20, OGR: This exhibit tells the story of Italy from unification to today. Using multimedia presentations, it describes what has drawn Italians together (or divided them) to forge a common identity. Visitors choose from two paths, one chronological, the other based on themes that show how Italians have been influenced in their development as a people.
• "Future Station" (Stazione Futuro), March 17 to Nov. 20, OGR: Starting today and traveling into the future, this exhibit shows what Italy will look like tomorrow. Ideas, prototypes, products and processes that express Italian creativity and innovation drive the exhibit. Multimedia, 3-D, videos, holograms and virtual reality deliver exciting flights of fancy in diverse areas such as energy, chemistry, environment, food and health, communications, work and space.
• "Tomorrow's Craftsmen" (Il Futuro nelle mani), March 17 to Nov. 20, OGR: This artistic exhibit displays new "metropolitan artisan" works. It has three areas: "Ghost Train Tunnel," which explores building in the digital age; "New Workshops," real examples and laboratory prototypes of machines of the future; and "Showrooms Gallery," an arts and crafts supermarket with a rotating stock of items showcasing Italian excellence in craftsmanship.
• "Beautiful Italy" (La Bella Italia). March 17 to Sept. 11, Venaria Reale: This exhibit is a truly extraordinary collection of some of the finest art in history. Name any great Italian artist, and you'll find his work on display here. More than 350 masterpieces from luminaries including Giotto, Donatello, Raphael, Michelangelo, Botticelli, Titian, Veronese, Caravaggio, Rubens, Tiepolo, Canova, Hayez and many more are here. Reflecting diverse styles from 11 pre-unification capital cities, the exhibit demonstrates the evolution of Italian art.
• "Italy in the Mirror" (L'Italia Si Specchia). July 23 to Dec. 11, Venaria Reale: This exhibit presents 150 years of Italian high fashion. From unification to the present day, Italian style has been regarded, with good reason, as the world's finest. The exhibit displays dresses worn by both royalty and celebrities, and actual garments — not reproductions — created by the greatest Italian fashion designers.
• "Leonardo: Genius and Myth" (Leonardo da Genio al Mito). Oct. 22 to Jan. 8, 2012, Venaria Reale. Called the greatest Italian, Leonardo da Vinci merits his own show. A collection of sketches, notes and drawings by the master illustrate his fascination with the pursuit of human flight. A remarkable self-portrait, considered one of the finest drawings of all time and rarely on public display, is the centerpiece.
The richness of the anniversary celebrations does not end here. Other highlights include photo exhibits, light sculptures, international sporting events (the Torino Marathon and Giro d'Italia bicycle race, for example), the second-largest book fair in Europe, regal dinners (by invitation), wine tastings and Cioccolato — the biggest chocolate festival in the world.
See the Italy 150 website at www.italia150.com for a full schedule and ticket information.
Jim Sajo is a freelance writer living in northern Italy. His e-book, "Celebrating Italy," is available on www.amazon.com.
Italy 150: What to know before you goThe Turin tourism office has special hotel deals for those visiting the city and exhibits during year of celebration called Italy 150.
A minimum two-night stay includes a pass that grants entry into most of the main exhibits, more than 150 other museums or events, and free access to the excellent public transportation network in the city. Find the details at www.turismotorino.org. Find information on Italy 150 at www.italia150.com.
In general, exhibits are open 9 a.m. to 9:30 or 10 p.m. daily at Grand Railway Workshops (Officine Grande Riparazione or OGR) and Venaria Reale. From June 3 to Sept. 18, both venues are closed Mondays. Ticket offices close one hour earlier.
The best way to gain entry to the exhibits is to buy a Torino+Piedmont Card (it is included in the special hotel deals).
If you make separate lodging arrangements, the card is available for two, three, five or seven days and can be purchased at any tourist office or from the city tourism website.
Driving and parking in Turin are best avoided. The city's public transportation network is safe, efficient and clean.
To reach OGR, at Corso Castelfidaro 22, it is easiest to take one of the regular city buses. From the Porta Nuova Train Station, take bus 68, 58 or 33; take streetcar 9; or ride the new subway toward Porta Susa. From the Porta Susa Train Station, it is about a 10-minute walk to the south.
Alternatives are streetcar 10 or the subway in the direction of Porta Nuova. Finally, from the city center (Piazza Castello), take bus 55, 58, 68, or Star1.
To reach the exhibits at Venaria Reale (six miles north of Turin), there are three options. Turin city bus number 11 (from Porta Nuova train station) or 72 (from a block west of Piazza Castello) travel to Venaria Reale. These are regular city bus lines with frequent stops, so the trip takes about 45 minutes.
A better option is the Venaria Express, which leaves every 30 minutes from Porta Nuova train station, then travels to Venaria Reale with few other stops. Standard bus fare is required, and the trip takes about 30 minutes.
The final option is to use the Italy 150 Express, which departs every 30 minutes from OGR and runs directly to Venaria Reale (and back) with no intermediate stops. This trip takes about 20 minutes, but an extra fare of 5 euros is required, even with a valid entry pass into the exhibits.
— Jim Sajo
---
---
---
---