In Venice's San Trovaso Square, we looked for the best thing ever
by
Nancy Montgomery
July 14, 2015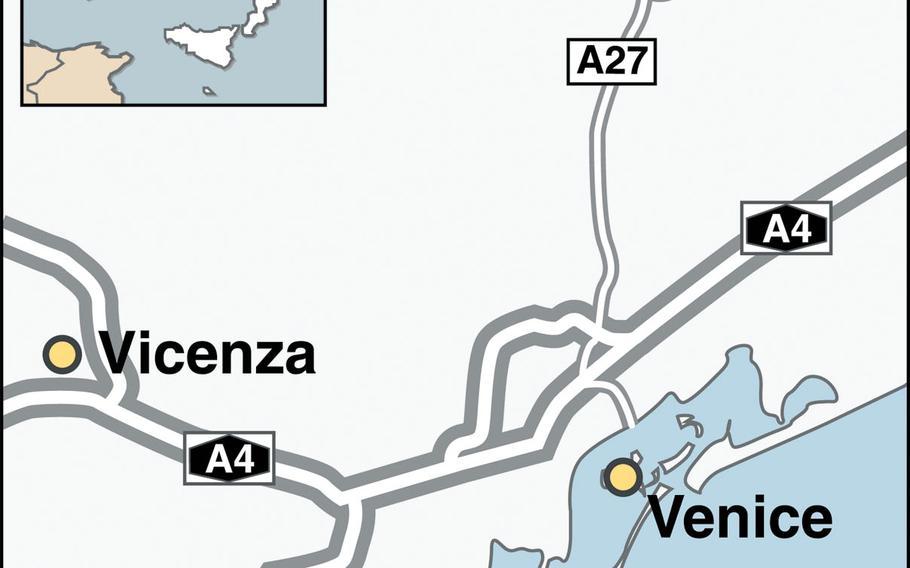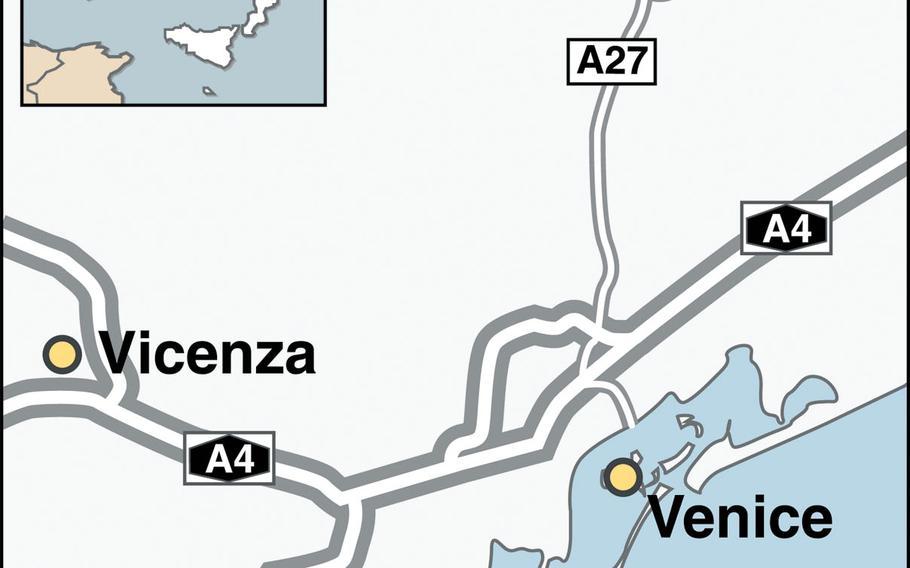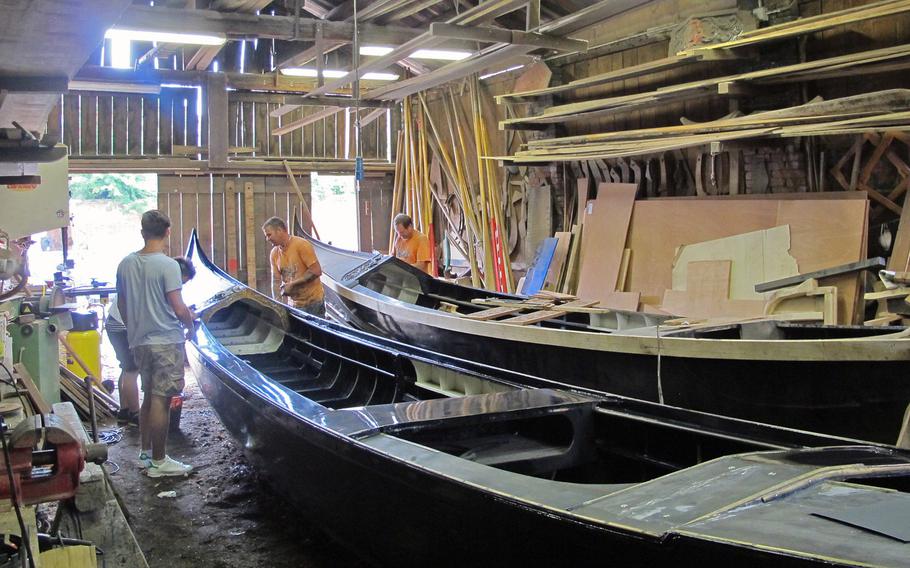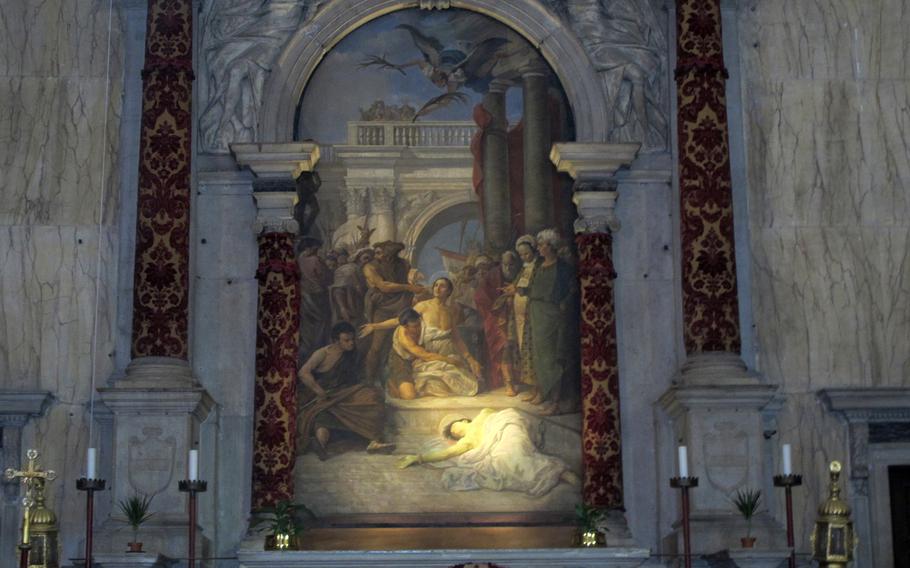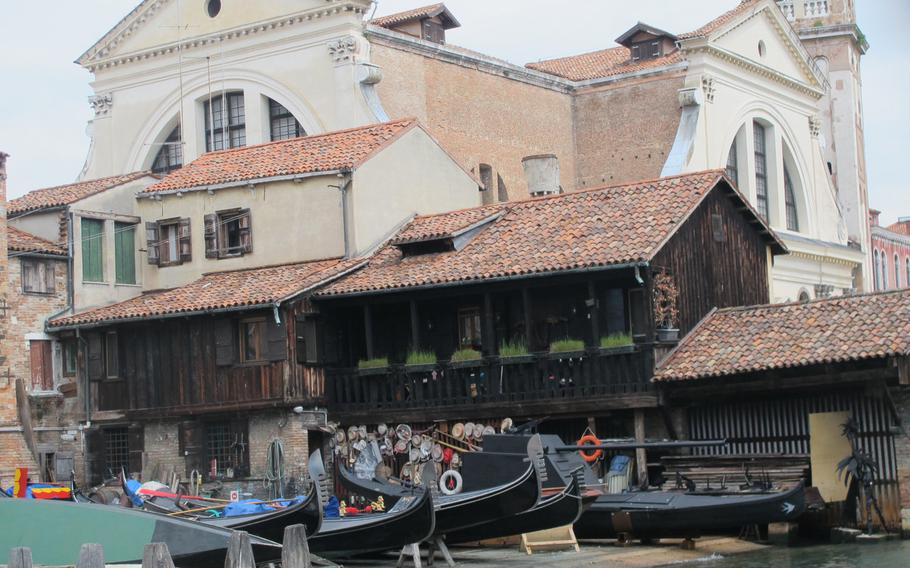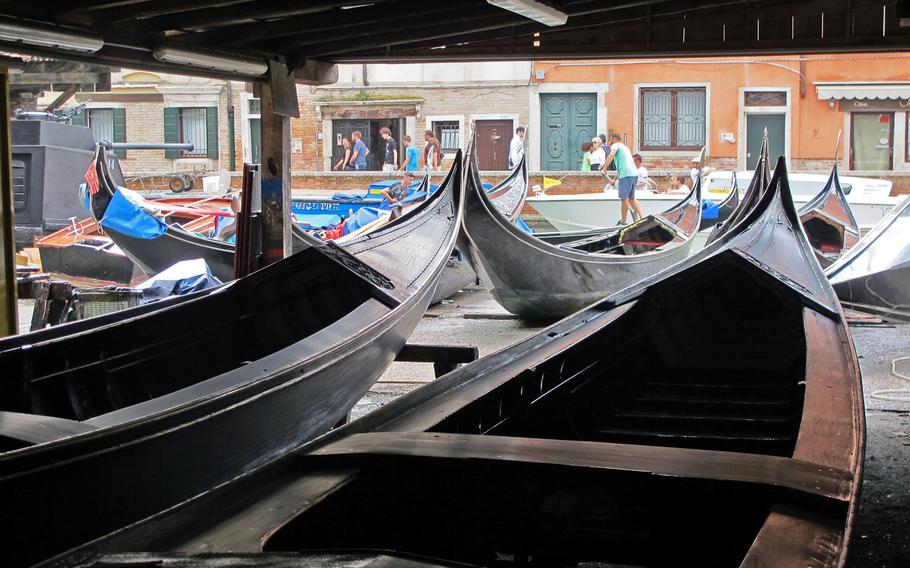 We were going to Venice for a few days, we told my Italian neighbor as we made our way to the car. He motioned us over.
We must go, he said, to the most beautiful square in all of Venice. Or perhaps he'd said the most beautiful church in all of Venice. It was also possible, we conceded after we drove off, after much smiling and nodding, that he'd been directing us to the best tapas bar in all of Venice.
We had no idea what he had said, really. All we knew for certain was that he'd said there was something great in Venice near our hotel in the Dorsoduro district or in San Trovaso Square.
We berated ourselves. Why had we never played our complete set of Rosetta Stone Italian CDs? Or even opened the box?
Maybe, we thought as we searched that evening for a place for dinner and ran into the Ristorante San Trovaso, he was referring to this? I doubted it; the restaurant looked too big and bright, the kind of place bus tours might stop at, if Venice had bus tours. Nonetheless, in we went. It was really nothing to write home about, obviously not the best in all of Venice. But the food was tasty, the portions ample, the waiters jovial. We had a great time.
We stumbled on San Trovaso Square the next day while walking the dog. It looked pretty unprepossessing. It was just a tiny square, albeit with grass in a largely grassless city. The dog was pleased. But this was by no means the most beautiful square in all of Venice.
The church there had an exterior quite plain by Venetian standards, although it did have two entrances, one side on the canal, another opening onto the square. And who was Saint Trovaso? Turned out that the church founders took the names of the twin-brother martyrs from Milan — Protasio and Gervasio — and somehow turned that into Trovaso. That might indicate some historical dissension among the faithful, just as the two church entrances, according to one story, came about because the church was built on the borderlands of two rival factions, and two entrances were required so that each faction could simultaneously make its own sweeping entrance and exit without having to converse.
It's believed that the church was designed by Francesco Smeraldi, a pupil of Palladio, the great Renaissance architect born and bred in Vicenza, also my neighbor's hometown.
Although the church interior was lovely, it was hardly superlative. Yes, there are works by the Tintoretto family, but "three are probably by the son, Domenico," according to one guide to the churches of Venice, and they are "poor in focus."
In fact, according to the guide, "For such an out-of-the-way church the size is what impresses." The guide also judged some curtains inside the church "cheesy."
We enjoyed it nonetheless, its coolness and hush, the arched ceiling, the gilt, the candles. I especially liked one painting over the altar that reminded me of — but was not by — Caravaggio.
When we left, we caught sight of another building. I looked in an open door and saw men working on gondolas. They looked up briefly as I stepped inside and took photos, then ignored me.
Many are the tourists who have shelled out 70 euros or more for what's usually an underwhelming gondola ride. But who among us has watched the men construct and repair these beautiful boats? And the front side of the shop facing the canal is strange and wonderful — Alpine in aspect, nestled in among all the stone, stucco and marble.
Maybe my neighbor was referring to this? The most beautiful boat yard in all of Venice?
But when I talked to him after my return, he asked how I liked San Trovaso. He didn't mention the church or the square or the gondolas, as far as I could tell. He pantomimed eating and drinking and smiled. I smiled and nodded enthusiastically. It seemed clear he had actually been recommending a tapas bar after all. We never found it. But ultimately, it didn't matter.