Bahrain's Manama Souq offers bazaar-like shopping
by
Hendrick Simoes simoes.hendrick@stripes.com
September 27, 2013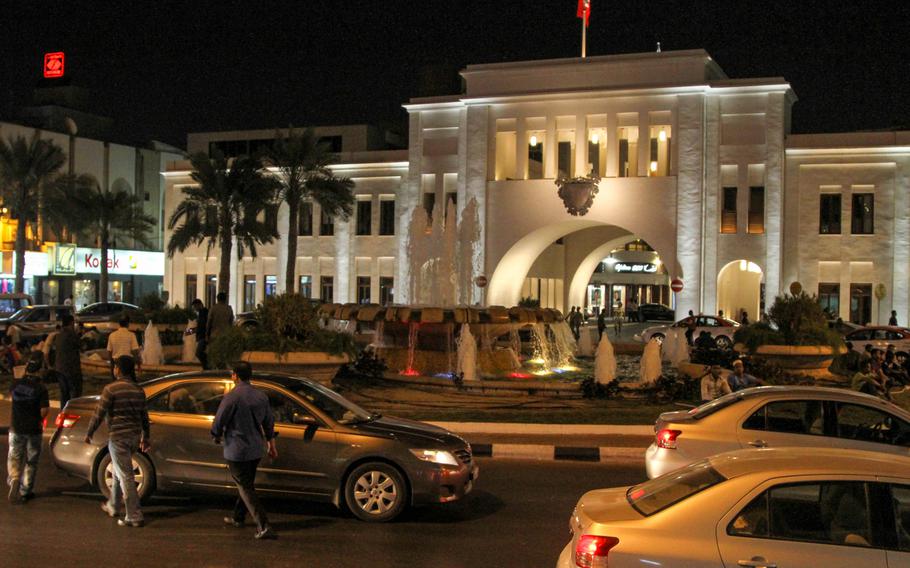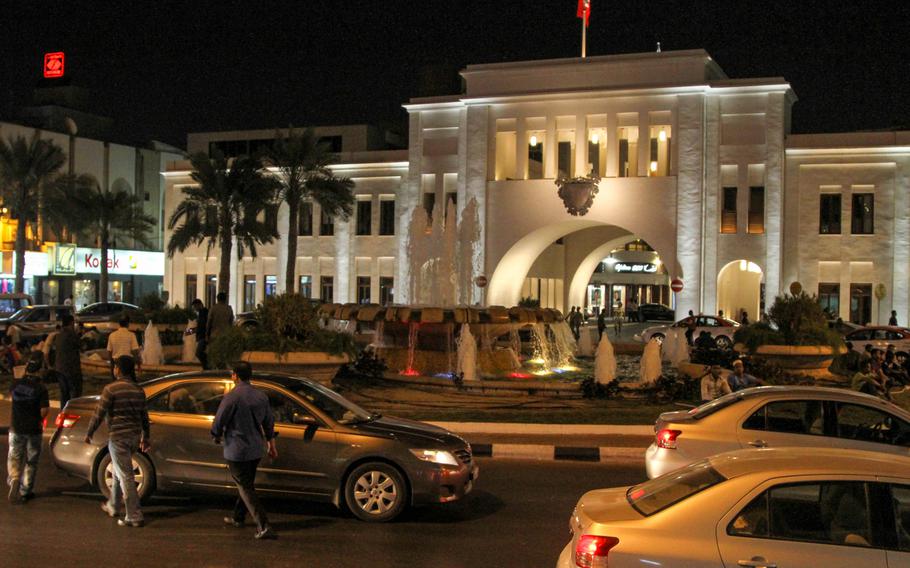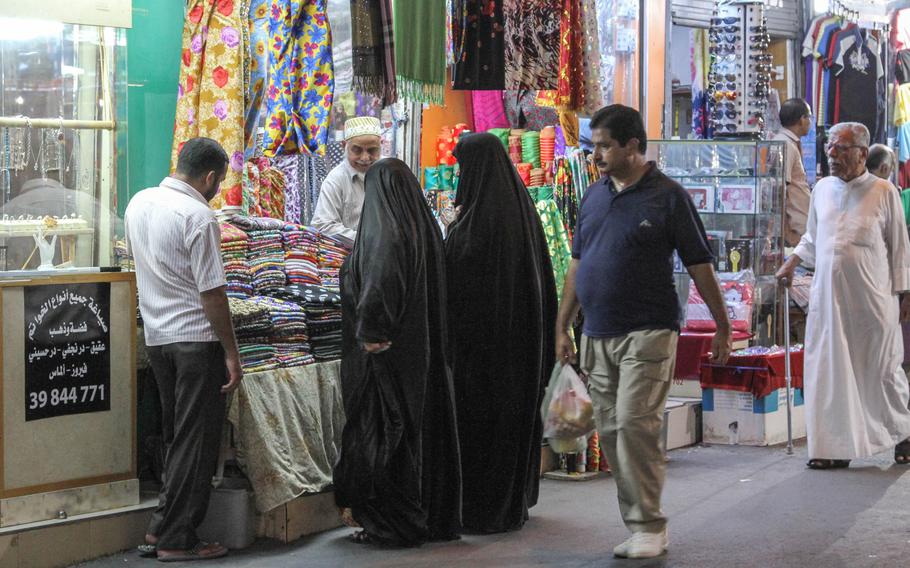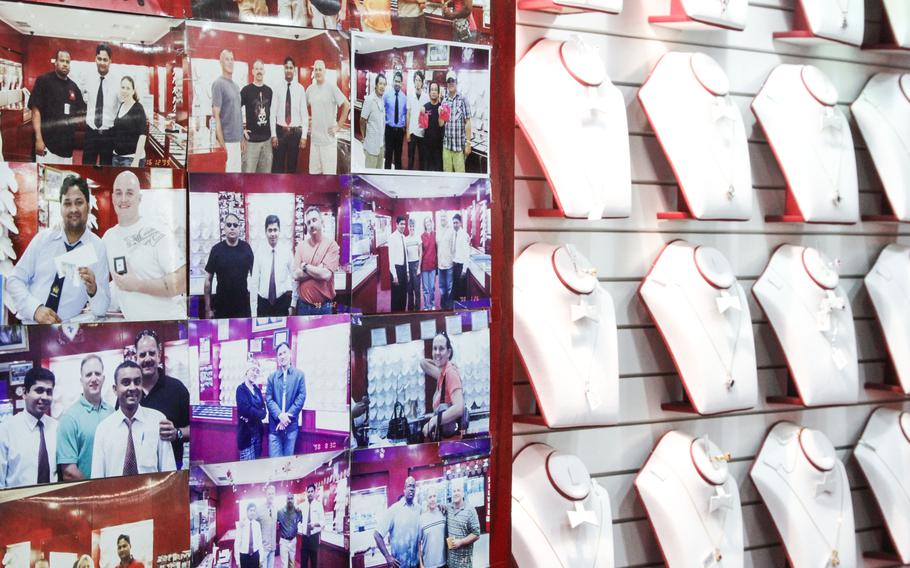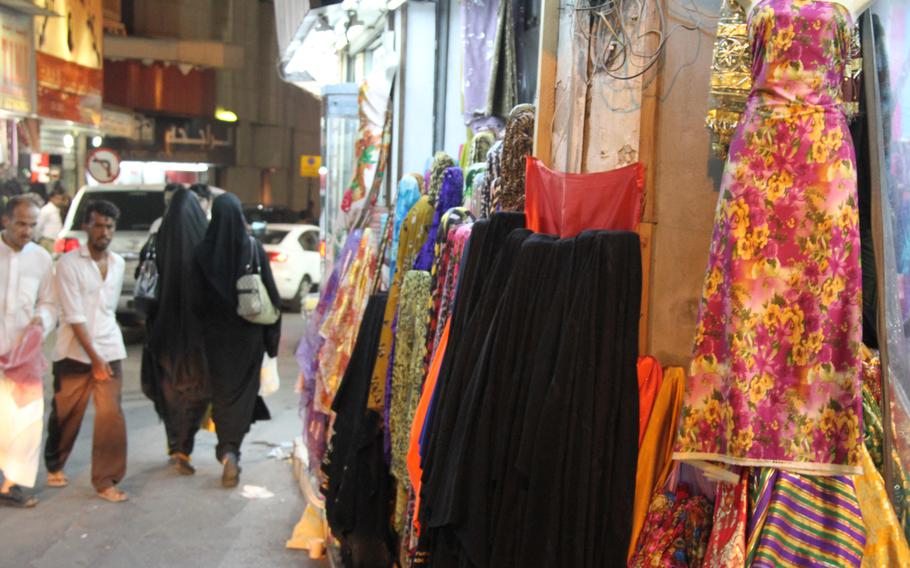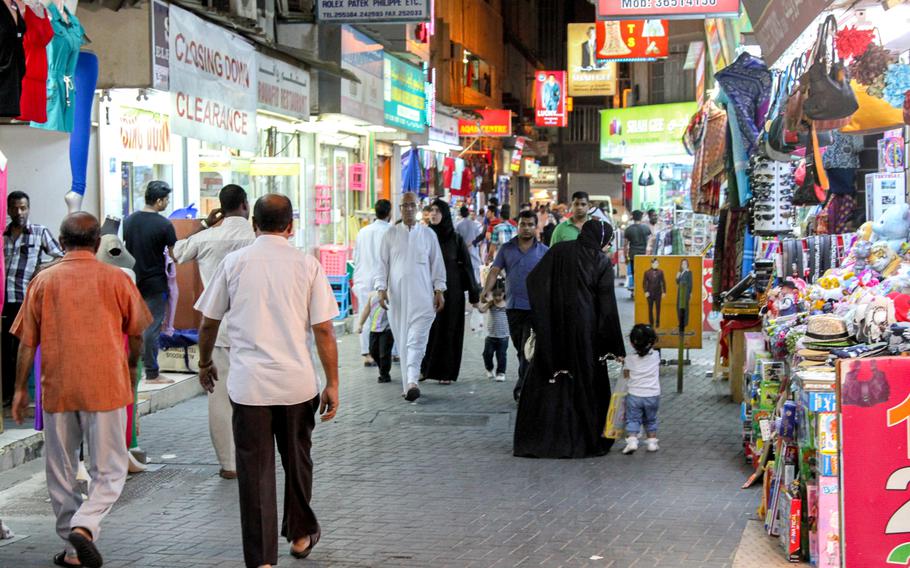 "My friend, my friend ..." a vendor in Manama, Bahrain, spouts out.
As we stroll through the Manama Souq's crowded and noisy streets, watching vehicles try to make their way around numerous shoppers filling the streets, shop workers hawk their goods — watches, headphones, traditional Arab headdress and other items.
No need to worry about excessive harassment; we just keep walking and they get the point that we're not interested and let us be.
One of the things Bahrain doesn't lack is modern malls featuring many of the same popular retailers found in the U.S. or Europe. But when in Bahrain, consider a trip to the Manama Souq for a more traditional bazaar-like shopping experience.
It's located in the narrow streets of central Manama behind Bab al-Bahrain (Gateway of Bahrain) — a historical building with an arch marking the entrance to the Manama Souq. Enter through the archway and enter another world.
Here, ancient traditions meet modern lifestyle. You will find the same cheap electronics and bargain clothing found at any open-air market, but not many Americans can say they've been to a traditional Arab market in the Middle East. Look beyond the wares that are for sale. It's the smells and the sounds of the market that make the experience.
There's the distinct sounds of sales pitches coming from vendors, sometimes drowned out only by the Muslim call to prayer.
It's chaotic with intense smells — good and bad — coming from all directions: the trash bins in the alleys; Arabic sweets shops; bins of spices. Vendors spray potent perfume into the air as we pass, hoping to tempt us to enter their shops.
All prices are negotiable, and the streets do not lack vendors offering special deals just for us. They are generally friendly and want to be helpful. They are not as pushy as in some other parts of the world; of course they want to make money, too, but they seemingly go about it by gaining your loyalty in hopes you will return. And if you do, most are surprisingly quick to remember you.
While it's popular for Americans to come to the souq to buy souvenirs and tailor-made suits — for as little as $160 — the souq offers other items, such as a plethora of cooking spices, fabrics, traditional clothing and jewelry.
Bahrain is known for its gold and pearls, and within the souq there is the Gold Souq — a building with dozens of jewelry stores.
As we navigate the souq we find that it has become a sort of international market as well, featuring crafts from India, Pakistan and Egypt. I've found the souq to be a great place to buy Kashmir scarves and blankets, along with various custom-made handcrafts — you can even get crafts and jewelry made to your specifications.
To really appreciate the character and vibrance of the souq, going in the evening is a must. Just don't get lost in the mazelike streets.
On the QTDIRECTIONS: By taxi, it costs about 6 Bahraini dinar (about $16) from Naval Support Activity Bahrain; insist on meter. If driving, there is a pay parking lot off of King Faisal Highway, near the Regency Intercontinental Hotel.
TIMES: Generally open from about 9 a.m. to 1 p.m., then from about 4-9 p.m., with most shops closing in the afternoon to avoid the heat. If you want to avoid crowds, then Saturday mornings are the best time to go.
INFORMATION: There is an ATM at the Citibank across the street from Bab al-Bahrain — the arch marking the entrance to the Manama Souq. Some vendors do accept credit cards.
simoes.hendrick@stripes.comTwitter: @hendricksimoes