Europe Traveler's event picks for Sept. 13-15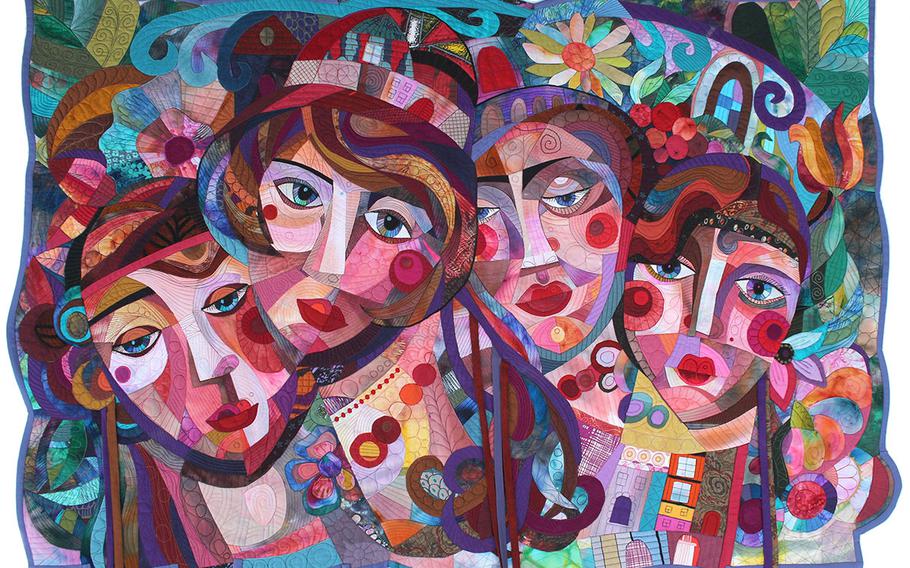 Vinobrani na Prazskem Hrade -Prague Castle Grape Harvest
Location: Royal Garden of Prague Castle, Prague, Czech RepublicDates: Sept. 14-15 (11 a.m. - 7 p.m.) Drink like a king in a setting to match at this festival celebrating the harvest of the grape. Visitors can sample freshly hand-pressed grapes or the new Moravian wines alongside Czech culinary specialties made by regional producers. The accompanying cultural program includes song and dance performed by a folk ensemble. Entrance is from the Prague Castle Riding School or the Royal Summer Palace.Admission: Free
Location: Bath, EnglandDates: Sept. 13-22 The annual Jane Austen Festival is made up of some 80 events inspired by the works of the beloved author. Austen fans can enjoy guided tours, dances, workshops, talks, improvised performances and more. The Grand Regency Costumed Promenade, featuring some 500 people in eighteenth century costume, takes place Sept. 14.Admission: Events are ticketed separately; a wristband to attend the parade costs 14 pounds.
Location: Ste Marie aux Mines, FranceDates: Sept. 12-15 (9:30 a.m.-6 p.m. daily) One of the leading events in the field of traditional and modern patchwork and quilt art attracts visitors from around the world to this former mining area of the Alsace. Over 1200 textile works on display reflect past and present trends. Classes, conferences, and a commercial area round out the offerings.Admission: Single-day passes go for 14 euros. Children under 14 enter free.
Kulinarische Weinwanderung / Culinary Wine Hike
Location: Rodenbach, GermanyDates: Sept. 14-15 This suburb of Kaiserslautern offers a relaxed day out combining walking, wining and dining. Visitors can punctuate their walks along some four miles of country roads with frequent stops to sample treats from grilled meat and salmon to homemade cakes, all perfectly paired with wines of the Pfalz. Park downtown or at the "Waldfreibad" outdoor pool.Admission: Those planning to drink wine along the route must purchase a wine pass at a cost of 8 euros; the price includes glass and holder. A.1 liter pour of wine costs 2 euros.
Descent of the Cattle from the Alpine Pastures
Location: Mittenwald, GermanyDate: Sept. 15 Mittenwald's cows have enjoyed a summer of grazing on the lush green Alpine grass, but now it's time for them to return to their barns for the long winter ahead. If the Alpine summer has been good for the animals and none have been hurt, they are adorned with pretty elaborate headgear of ribbons and greenery. The cattle pass through the center of Mittenwald from around 11 a.m. on their way to the fairground at Riedboden, the site of a small fest with traditional music and Bavarian specialties.Admission: Free
Location: Trier, GermanyDate: Sept. 14 For one day a year, visitors of all ages are invited to visit Trier's downtown area, where the city's clubs and organizations set up a range of games and activities, from arts and crafts projects to kicking a soccer ball or jumping on a trampoline. About 100 activities and experiences are among the offerings.Admission: Free
Location: Verona, ItalyDates: Sept. 12-15 This international festival pays tribute to games and activities people take part in outdoors and in the city streets, particularly traditional ones that have been passed down through the generations. The region of Brittany is this year's guest of honor. Visitors can also enjoy song and dance by folkloric groups and tasty local specialties.Admission: Free
Location: Island of Burano, ItalyDate: Sept. 15 This regatta always takes place on the third Sunday of September, two weeks after the Historical Regatta of Venice, and is considered a rematch of the better-known event. Spectators are welcomed by locals with music and stands selling fried fish and polenta in the Balsassarre Galuppi square, next to the Church of St. Martin Bishop. The Burano Regatta takes place on boats known as "mascarete," rowed with two oars, for women, and on two-oared gondolas for men. The racing action begins at 4 p.m. with a regatta for youth.Admission: Free