Europe Traveler's event picks for Nov. 22-24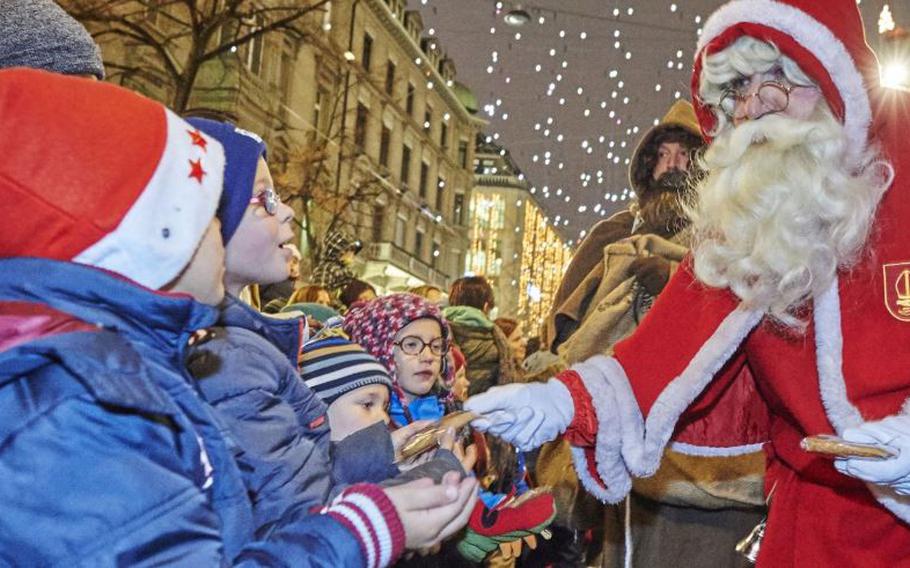 Craft Bier Fest Wien / Craft Beer FestivalLocation: Marx Halle, Karl-Farkas-Gasse 19, 1030 Vienna, AustriaDates: Nov. 22-23 Brewers from the far corners of the Austria and beyond gather here to show off their tasty creations. Those present include the winners of the Austrian Beer Challenge 2019, along with makers from the Czech Republic, Croatia, Hungary, Slovakia, and Slovenia. Finland is particularly well-represented, with 10 craft beer makers present.Admission: tickets cost 8 euros when purchased in advance or 10 euros at the door. A two-day festival pass goes for 16 euros. The price includes a sampling glass. Tastings take place according to a token system.
Salon AutoMoto ClassicLocation: Metz Expo, Rue de la Grange aux Bois, 57070 Colmar, FranceDates: Nov. 22-24 Fans of classic vehicles can check out the displays of some 150 exhibitors, including autos and motorcycles that are up for sale, parts, restorations, auto-related art, replica models and other items. A special exhibition pays tribute to 100 years of the Citroën make.Admission: Adults pay 12 euros; those under 12 enter free.
Cologne Fine Art & DesignLocation: Köln Messe/Deutz, Cologne, GermanyDates: Nov. 21-24 One of Germany's leading fairs for art, antiques and design spans all eras and disciplines, from ancient times to present. Exhibition segments are dedicated to antiques, 19th century art, 20th century art, Asian art, tapestries, design, furniture, handcrafts, icons, jewelry, non-European art, old masters, porcelain, prints and books, sculptures, silver, watches, and works on paper. A special exhibition titled "Bauhaus original" pays tribute to the 100th anniversary of the pioneering movement.Admission: 18 euros
Stuttgarts Beste Weine 2019/ Stuttgart's Best Wines 2019Location: Phoenixhalle im Roemerkastell, Naststrasse 45, 70376 Stuttgart, GermanyDate: Nov. 23 (11 a.m.-7 p.m.) At this wine tasting event held where a Roman fort stood centuries ago, 24 wineries from the Stuttgart region pour up to five of their best wines for visitors to sample, compare and critique to their hearts' content.Admission: 16 euros in advance or 18 euros at the door.
Craft Beer MesseLocation: Halle 45, Hauptstrasse 17-19, 55120 Mainz, GermanyDates: Nov. 22-23 (3 p.m.-10 p.m. Nov. 22; 2 p.m.-10 p.m. Nov. 23) More than 300 types of quality craft beers await sampling at this event held in a stylishly renovated street-car factory. The some 50 exhibitors on hand hail from the region and points far beyond, and many brew outside the constraints of the German Beer Purity law. New this year are guided tastings; register in advance to secure a place.Admission: 12 euros; tickets procured in advance can be used for free us of public transportation on the RMV and RNN networks.
Cioccoshow / Chocolate ShowLocation: Piazza XX Settembre, Bologna, ItalyDates: Nov. 21-24 Top-quality chocolate creations from the hands of artisans across Italy and beyond await discovery at this tasty annual event. Exhibits, courses and workshops ensure visitors have plenty to see and do while visiting this city known as a mecca for gourmets.Admission: Free
Foodies Festival ChristmasLocation: Edinburgh International Conference Centre (EICC), Edinburgh, ScotlandDates: Nov. 22-24 If foods make the holiday, then this is the place to get the celebration started. In addition to sampling and shopping, visitors can also take part in workshops and master classes, see Michelen-starred chefs in action, or try street foods from around the world.Admission: adults pay 10 UK pounds for entry on Nov. 22 and 14 pounds on Nov. 23 and 24; youth ages 12-18 pay 5 pounds, ages 11 and under enter free.
Jean Bouin Mundo DeportivoLocation: Barcelona, SpainDate: Nov. 24 (first races start at 9 a.m.) This massive foot race with several thousand participants is an important date on Barcelona's sporting calendar. The race takes its name from a French athlete who was a runner-up in the Stockholm Olympics of 1912 and killed in action during the First World War. Participating runners choose from distances of 5 and 10 km in what's one of the country's oldest athletics races. Registration closes Nov. 19, but if you miss it, cheering on the runners can make for a fun day out as well.Admission: Free
Zibelemaerit/ Onion MarketLocation: Bundesplatz, 3011 Bern, SwitzerlandDate: Nov. 25 (from 5 a.m.) On the fourth Monday of November each year, Bern holds an event that is at once a market and folk festival. Stalls feature late autumn crops such as onions and garlic, sold in attractive braids. Ceramics and other crafts are on offer as well, as is hearty regional cuisine to enjoy on the spot.Admission: Free
Samichlaus-Einzug/ Santa Claus ParadeLocation: Zurich, SwitzerlandDate: Nov. 24 (5 p.m.) Zurich's version of Santa Claus, known here as Samichlaus, and his assistants known as "Schmutzli," get citizens and visitors in the mood for the giving season of St. Nicholas with a parade along the Bahnhofstrasse and the handing out of thousands of gingerbread cookies to the children lining the route. The procession, which includes 15 themed wagons, sets off from Uraniastrasse and passes along Bahnhofstrasse to Buerkliplatz.Admission: Free