Europe Traveler's event picks for June 21-23
---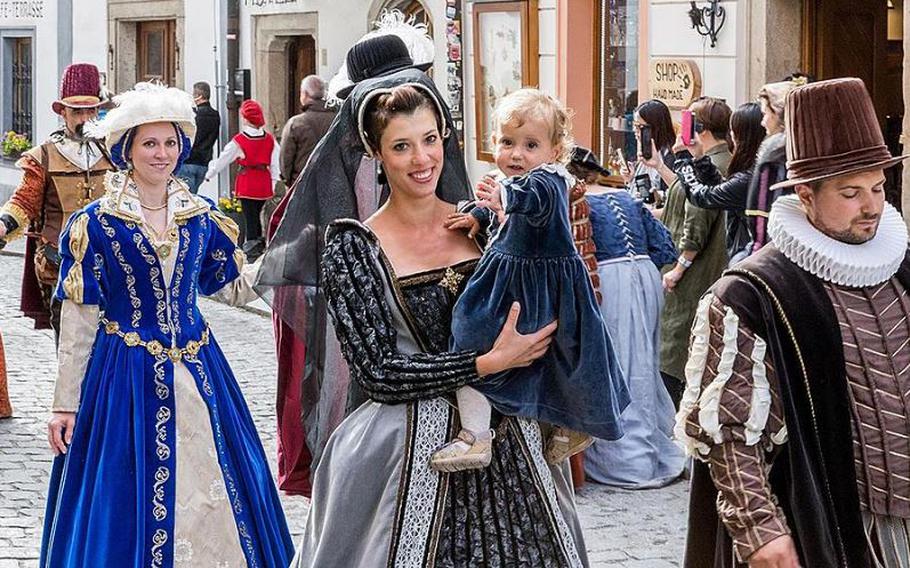 DonauinselfestivalLocation: Vienna, AustriaDates: June 21-23 Europe`s largest free-admission, open-air festival offers a pleasing mix of live music, dancing, entertainment and sports, coupled with ample stands selling food and drink. Plenty of events geared to children complete the diverse program. Performances take place on 10 open-air stages and 18 tented areas on an island in the Danube River.Admission: Free
a L'OstendaiseLocation: Zeeheldenplein, Oostende, BelgiumDates: June 22-23 (11 a.m.-9 p.m. June 22; 11 a.m.-7 p.m. June 23) Come try! is the motto of this food festival in which local catches of fish from the North Sea take center stage. The chefs of Oostende's outstanding restaurants cook live in front of an audience, using fish and seafood as their main ingredients. The 22 resulting tasting dishes include fishy interpretations of paella, lasagna, tacos and more. Six dessert variations are also available.Admission: Entry is free. Most of the tasting dishes go for 6 euros.
Festival of the Five-Petalled RoseLocation: Cesky Krumlov, Czech RepublicDates: June 21-23 This medieval festival in a setting that's hard to beat evokes the spirit of the Renaissance with jousts, craft fairs, medieval music, street plays, fire artists and fencing duels, crowned with spectacular processions of historically clad reenactors, knights on horseback and notables linked with the history of the town. This year's celebrations, themed "Renaissance Pastime – A Meeting in Krumlov in the Summer 1589 A.D.," recall the history of the House of Rosenberg.Admission: Adult tickets cost 9 euros for admission on Friday and 13 euros on Saturday; ages 10-15 costs 3 euros, and children under the age of 10 enter free.
Royal SilveringLocation: Kutna Hora, Czech RepublicDates: June 22-23 This annual Gothic festival brings a Bohemian medieval mining town 620 years back to the beginning of the 15th century. The town awakes at the height of its prosperity with the arrival of the Bohemian and Roman king Wenceslas IV and his court. Music, dance, jousts, historical crafts, children's plays and competitions, jugglers and falconers enliven the days and nights.Admission: adult admission costs 200 Czech Koruna (about $8.75) on Saturday and 130 CZK on Sunday; ages 6-15 pay 100/70 CZK, ages five and under enter free. Those in costume may be subject to a discount.
Greenwich & Docklands International FestivalLocation: Greenwich and London, EnglandDates: June 21-July 6 London's best-known festival of free outdoor theater and performing arts sees artists from around the globe offer 130 performances and 15 UK premieres. Art installations, dancers, circus acts, comedians and stilt walkers are just a hint of the sights and shows the festival has to offer.Admission: Free
West End LIVELocation: Trafalgar Square, London, EnglandDates: June 22-23 (11 a.m.-5 p.m. June 22; noon-5 p.m. June 23) Cast members of West End musicals perform excerpts from the present run of productions on a specially constructed stage. Watch performances from more than 20 productions including Disney's Aladdin, Magic Mike Live, Mamma Mia!, Les Misérables, The Phantom of the Opera, The Secret Diary of Adrian Mole Aged 13 3/4 – The Musical, Thriller Live, Tina – The Tina Turner Musical, Wicked and many more.Admission: Free, but arrive early, as entry is on a first come, first served basis.
Paris Air ShowLocation: Parc des Expositions du Bourget - 93350 Le Bourget, Paris, FranceDates: June 21-23 While the first days of the Paris Air Show are geared to those in the aerospace industry, the public is invited to check out its exhibitions and air shows through the weekend. The flight displays run from 12:30-4:30 p.m.Admission: The 15 euro general admission price does not include grandstand seating for watching the shows, which go for 11 euros. Children under seven can enter the show for free, but they still need tickets to the grandstand seating.
AttstadtfestLocation: Ansbach, GermanyDates: June 19-23 Picturesque squares and alleys form the backdrop for this volksfest located in the heart of the Old Town. Frightening rides, cold drinks, tasty treats and lots of live music make visitors glad they made the trek.Admission: Free
Magic BikeLocation: Ruedesheim, GermanyDates: June 20-23 A long weekend of Harley-Davidson action along the Rhine awaits visitors to this tourist-friendly town along one of the most scenic stretches of the river. Group rides, shows, rock concerts and a market selling the latest gear are among the things to do here.Admission: Adult entry on Saturday costs 10 euros; a ticket for entry to the festival on all days goes for 30 euros and includes entry to the two big concerts.
Ambassadors of MusicLocation: Rothenburg O.D. Tauber, GermanyDates: June 20, 23, 26 and 29; July 2, 5, 8, 9, 11, 14, 15, 17, 20, 23 and 26 In an initiative that's taken place for 48 years already, award-winning high school bands from different U.S. states perform free concerts on the market square at 2 p.m. and in the two of the charming city's churches at 4 p.m.Admission: Free
Kerchemer BierwocheLocation: Kirchheimbolanden, GermanyDates: June 21-23 Every two years, a lively beer festival animates this small city located roughly halfway between Wiesbaden and Kaiserslautern, where 60 or so types of beer are waiting to be tasted. A highlight of the festivities is a costume parade at 2 p.m. Sunday.Admission: Free
VolksfestLocation: Festplatz, Nierderwernerstr., Schweinfurt, GermanyDates: June 21-July 1 Adrenalin-inducing rides are just one of the many attractions at this typically Bavarian volksfest. Program highlights include fireworks at 10:30 p.m. on June 21 and July 1, along with a family day with reduced price on some attractions June 26. There's also nightly entertainment in the festival tent.Admission: Free
Kieler Woche/ Kiel WeekLocation: Kiel, GermanyDates: June 22-30 For festivities with a nautical flair, head to what's billed as Northern Europe's largest summer festival, which attracts some three million visitors annually. The agenda brims with around 2,000 events in the areas of culture, entertainment, and sailing competitions.Admission: Free
L'Arte Libera de Notte / Art NightLocation: Venice, ItalyDate: June 22 Enjoy Venice's stunning artistic heritage on this night of free access to museums, churches, artists' studios and other institutions in which special activities and entertainment will take place. Admission: Free
Festival LentLocation: Maribor, SloveniaDates: June 20-29 Maribor, a city set on the Drava River in the northeast of Slovenia and European Capital of Culture in 2012, hosts what's billed as one of the oldest and largest open-air festivals in central Europe. Each year in June, the city's medieval Lent district is transformed into an open-air stage and global meeting place at which half a million visitors enjoy the custom of "lentanje" – strolling the streets, mingling and indulging in snack and drink, and generally enjoying themselves. More than 20 venues scattered across the town, the most spectacular of which is a large floating stage on the river, offer concerts across all genres, including a section dedicated to jazz, folkloric performances, sporting demonstrations, street artists, gourmet treats and other forms of entertainment.Admission: Entry to the festival costs 25 euros, and tickets are available on site.
---
---
---
---