Europe Traveler's event picks for Feb. 28-March 1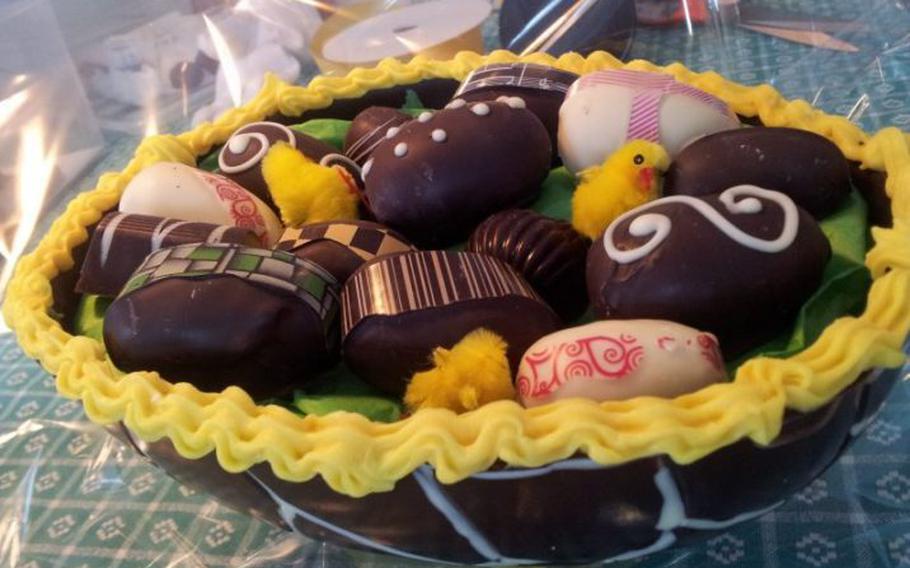 Location: Carlsberg Tap1, Raffinaderivej 10, DK-2300 Copenhagen S, DenmarkDates: Feb. 29 – March 1 (10 a.m.-5 p.m.) Denmark's largest event of its kind gathers chocolate makers and sellers in one place to offer tastings, lectures, demos and workshops. The cost of entry includes six samples of chocolate.Admission: Adult tickets go for 160 Danish Krone (about $23.25) at the door; tickets for children ages 6-11 cost 100 DKK.
Location: The Old Truman Brewery, 91 Brick Lane, London E1 6QL, EnglandDates: Feb. 27 – 29 Lovers of a good brew will find more than 150 types of ciders, lagers and craft beers from London and far beyond to sample at this indoor festival, which also offers live music and street food.Admission: Prices depend on which session is chosen at the time of booking; entry on Saturday costs 25 pounds (about $32.40).
Location: Messe Essen, Messepl. 1, 45131 Essen, GermanyDates: Feb. 27 – March 1 (10 a.m.-6 p.m.) City bikes, road bikes, mountain bikes, e-bikes and pedelecs are just some of the many types of two-wheeled conveyances to be admired at this trade fair and exhibition. Accessories from clothing to helmets and tires are on display, and information about cycling tourism is on offer too. Test courses allow visitors to not just see but try out the models they're interested in. A travel and camping fair runs concurrently.Admission: Adult tickets cost 11 euros when purchased online; entry after 3 p.m. costs 5.50 euros.
Dublin International Film Festival
Location: Cineworld, The Parnell Centre, Parnell St, Rotunda, Dublin, IrelandDates: Feb. 26 – March 8 Ireland's largest film festival offers more than 100 screenings of features, documentaries and shorts from some 40 countries, along with the possibility to interact with the filmmakers, actors and industry professionals in attendance. The festival is spread across various venues.Admission: Entry to one of the feature films goes for 14 euros.
Mandorlo in Fiore / Almond Blossom Festival
Location: Agrigento, Sicily, ItalyDates: Feb. 28 – March 8 The gorgeous Valley of the Temples archaeological site celebrates spring with a festival timed to coincide with the blossoming of the almond trees, a pretty backdrop for a dance, music and folklore festival reflecting the multicultural nature of Sicily itself. A children's festival and historical procession add additional flavor to the event.Admission: Adult entry costs from 5 to 15 euros depending on what's on that particular day.
Location: Baiona, SpainDates: Feb. 28 – March 1 This festival set in Pontevedra, in the verdant region of Galicia, celebrates the arrival of the sailing ship La Pinta at its port, bringing with it the news of the discovery of America. A medieval festival with musicians, minstrels, jugglers and artisans brings visitors back to that date and time.Admission: Adult entry costs 6 euros.
Bern Carnival / Berner Fasnacht
Location: Bern, SwitzerlandDates: Feb. 27 – 29 (freeing of the bear from 8 p.m. Feb. 27; torchlit parade 10 p.m. Feb. 28; carnival parade 2:30 p.m. Feb. 29) This carnival in the Swabian-Alemannic tradition is Switzerland's third-largest carnival celebration. The event kicks off with the sleeping "bear" held in the Prison Tower of the Old Town being awoken by loud drumming and released, a sign it's time for costumed revelers to take to the streets. Other things to enjoy include Guggenmusik concerts, circus and a children's carnival.Admission: The purchase of a lapel pin supports the organization of festivities; these begin at 7 Swiss Francs, or about $7.15.