Europe Traveler's event picks for Aug. 16-18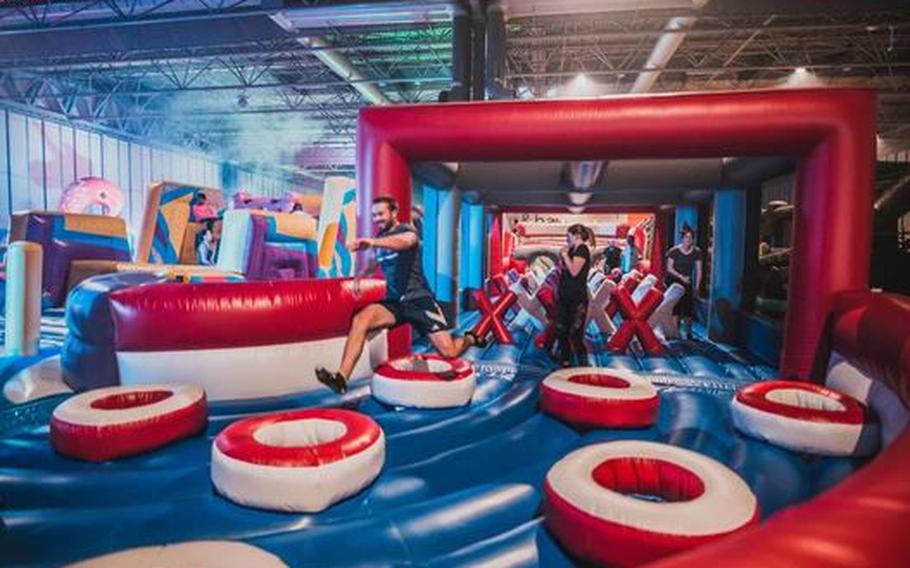 Hafen Open AirLocation: Alberner Hafen, Simmering, Vienna, AustriaDates: Aug. 16-17 (from 1 p.m. both days) A harbor on the Danube River is the setting for this pop music fest with a line-up heavy on up-and-coming Austrian acts. Big-name performers include Conchita Wurst and Band at 10 p.m. Aug. 16 and Soehne Mannheims at 10 p.m. Aug. 17. A shuttle bus ferries concertgoers between the U3 station Simmering and the harbor at a cost of 5 euros round-trip.Admission: Free
BollekesfeestLocation: Grote Markt, Steenplein and Groenplaats, Antwerp, BelgiumDates: Aug. 16-18 This city celebration, a culinary and music festival in equal measure, takes place in four different locations spread across the city. The food market on the Steenplein specializes in shellfish and seafoods.Admission: Free
Historical celebrations of Zacharias of Hradec and Katherine von WallensteinLocation: Telč, Czech RepublicDates: Aug. 16-17 (from 4 p.m. Aug. 16 and from 10 a.m. Aug. 17) Each year in August, this lovely UNESCO-listed town looks back upon the life and times of two people instrumental in shaping the town's history, Zacharias of Hradec and Katherine von Wallenstein. Celebrations with a days-of-old flair include music, dance, theater, jousting tournaments and a market.Admission: Free
Pride ParadeLocation: Copenhagen, DenmarkDate: Aug. 18 (1 p.m.) Copenhagen Pride Week closes with a parade that stretches over a distance of two miles. This energetic mobile party gets underway from the Frederiksberg Town Hall, continues via Frederiksberg Allé, Vesterbrogade and Hammerichsgade and ends at Copenhagen City Hall Square at approximately 4 p.m. An after-party with bands and entertainment follows late into the night.
The MonsterLocation: Hall 18, NEC, Birmingham, EnglandDates: Aug. 16-20 Those who secretly envy kids their fun on bouncy castles now have their very own chance to get physical on an inflatable apparatus named The Monster. At 980 feet long, it's billed as the world's largest inflatable obstacle course. Among the 40 obstacles along its route are found a giant slide, a house of horrors and somewhat racy adult-themed challenges. Live DJs, street food, cocktails, bubbles and craft beers round out the experience.Admission: Adults pay 25 pounds, ages 7-15 pay 20 pounds, spectators pay 5 pounds.
The Marriage of Old FritzLocation: Marlenheim, FranceDates: Aug. 14-15 This spectacle set in an ideal Alsatian village uses the pomp and ceremony of a wedding as its theme. Visitors can explore a market with regional products or watch costumed folklore groups perform their dance routines. Sunday's program highlights include a wedding procession at 2 p.m., followed by the wedding ceremony itself.Admission: Free
Wine VillageLocation: Grüne Markt and Kirchplatz, Rothenburg o.d. Tauber, GermanyDates: Aug. 14-18 (5 p.m.-11 p.m. Aug. 14 and 15; 5 p.m.-midnight, Aug. 16; noon-midnight Aug. 17; noon-10 p.m. Aug. 18) This walled medieval town is a charmer any time of year, particular in late summer, when six local caterers offer culinary treats paired with wines of the surrounding Franconia region.Admission: Free
JahrmarktLocation: Bad Kreuznach, GermanyDates: Aug. 16-20 This volksfest offers all the thrill rides, games of chance and fair foods that fans of this type of atmosphere know and love. Fireworks light up the sky at 10 p.m. Aug. 20.Admission: Free
StadtfestLocation: Fuessen, GermanyDates: Aug. 17-18 (5 p.m.-11 p.m. Aug. 17; 11:30 a.m.-9 p.m. Aug. 18) Bavarian culture mingles with a Latin vibe at this festival set in an idyllic Alpine village. Sunday's program includes Alpine music from 11:30 a.m.-1:30 p.m., followed by circus-themed entertainment including stilt walkers, unicycle riders, clowns and other child-pleasing acts.Admission: Free
Noorderzon Performing Arts FestivalLocation: Groningen, NetherlandsDates: Aug. 15-25 This Dutch student town makes a pleasant backdrop for avant-garde contemporary performances in the areas of theater, music, literature and more across several venues.Admission: all performances are ticketed affairs; many cost around 15 euros and up.
Festas de GraciaLocation: Gracia District, Barcelona, SpainDates: Aug. 15-21 A district of the city known for its Bohemian atmosphere plays host to this beloved annual street festival. Local residents hang lovingly assembled decorations along their streets in hopes of winning prizes. Dozens of stalls sell tasty specialties, and concerts and shows enliven the nights.Admission: Free