Escape to Monkey Island
By
okubog@pstripes.osd.mil Grant Okubo
July 22, 2011
---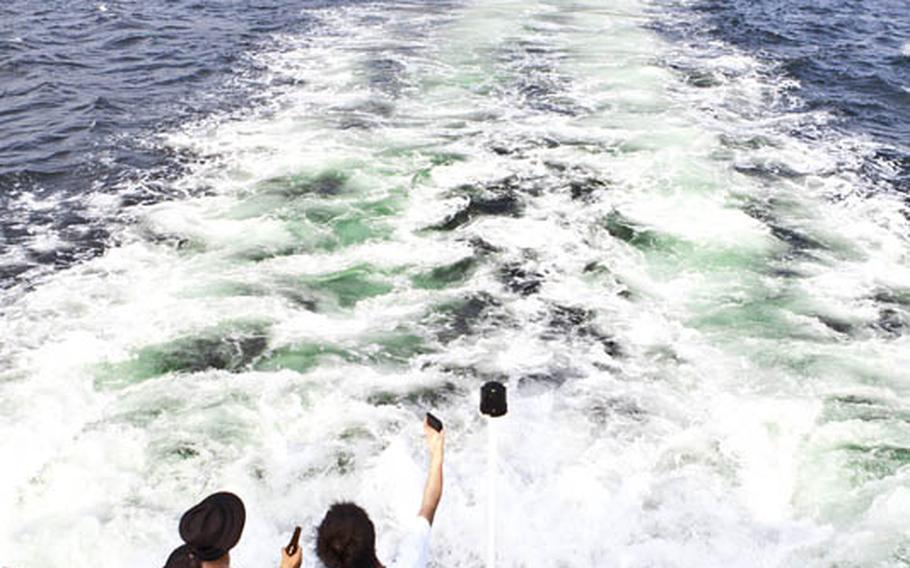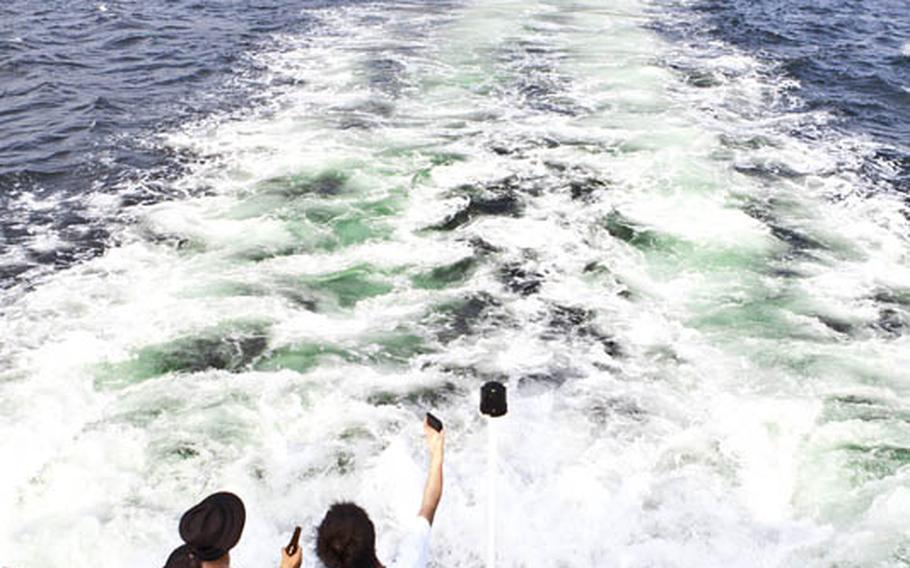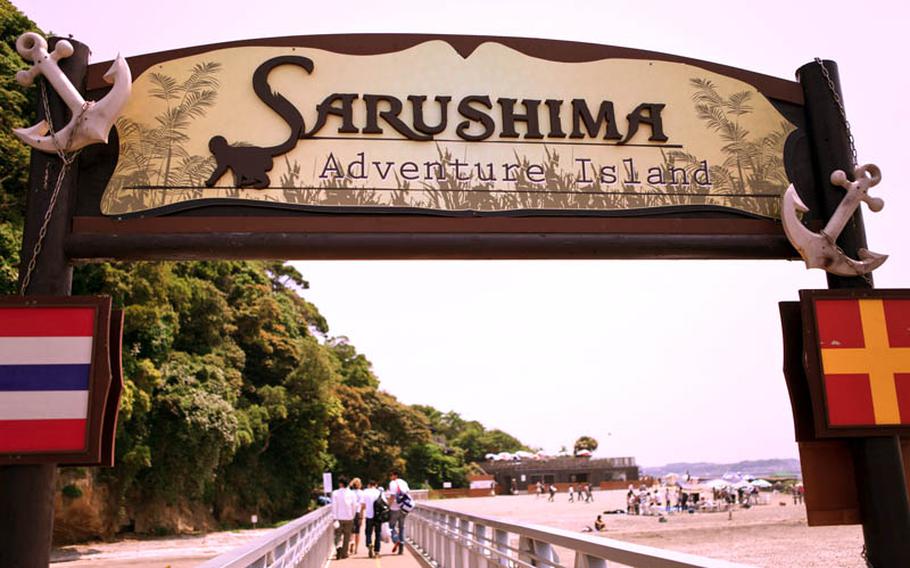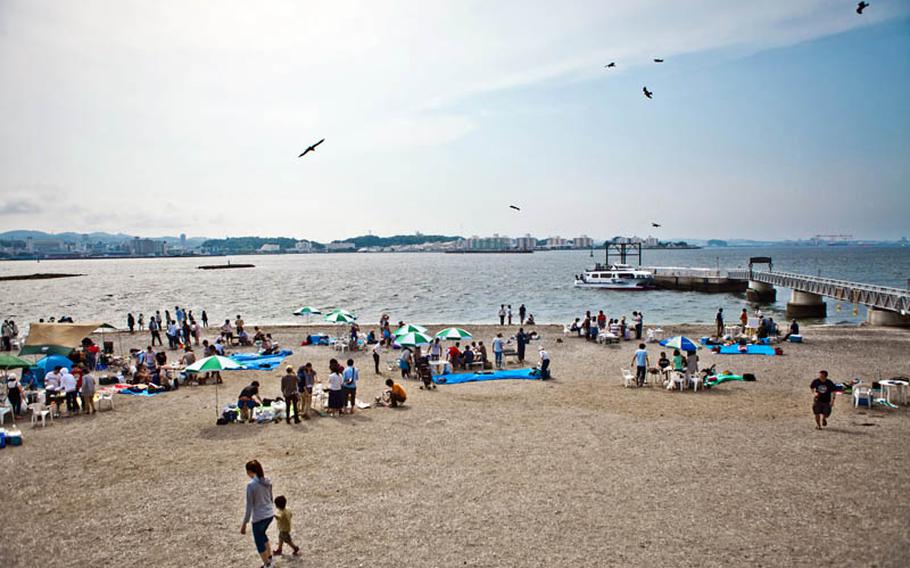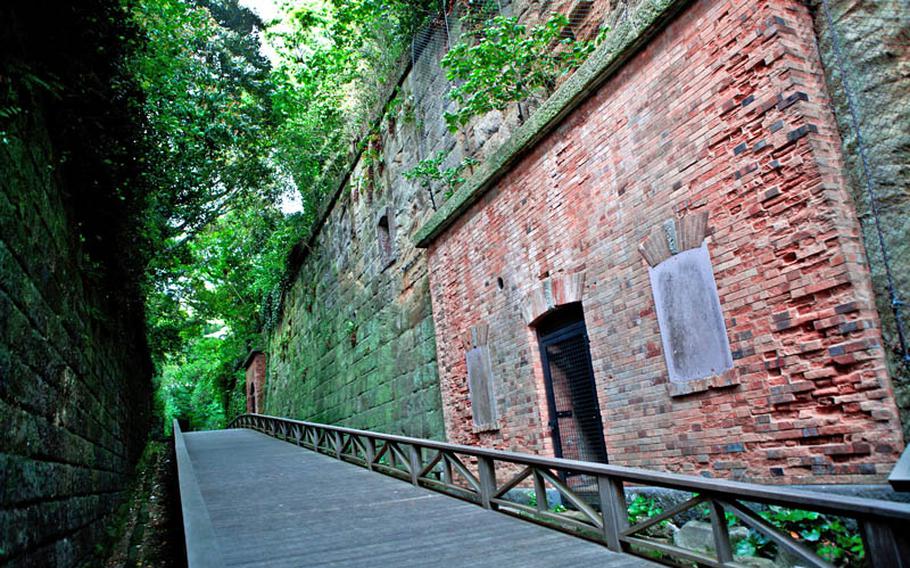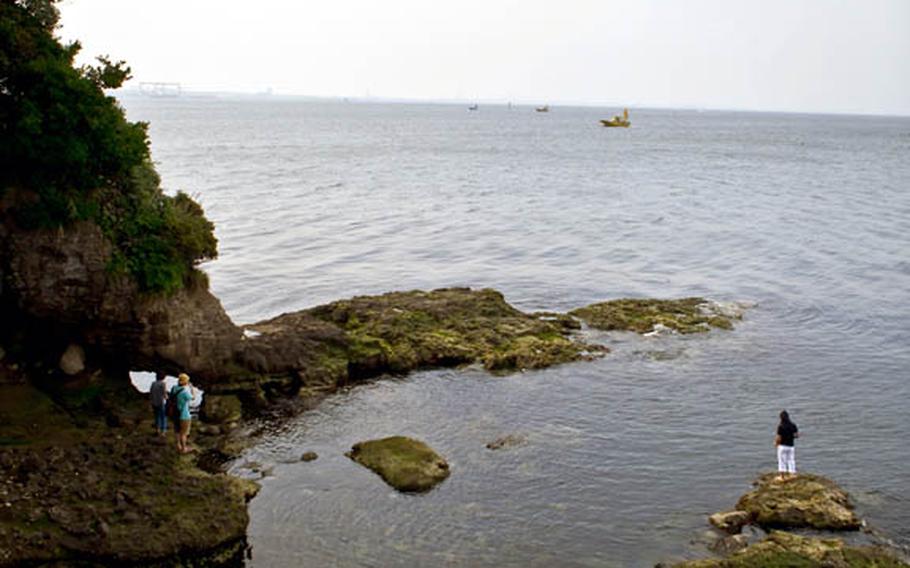 Looking for a fun and simple daytrip with summer finally here, I stumbled upon Sarushima — an easily accessible little island just off the coast of Yokosuka Naval Base.
Sarushima — or Monkey Island in Japanese — is just a 10-minute boat ride from the base.
It's a perfect spot to take in the beach, swim, fish, barbecue or just relax and enjoy a leisurely walk around the island's scenic and historic sites.
I spent the entire day searching for signs of monkeys, but sadly found none.
The island, originally called Toyoshima, was re-named around the year 1253. According to the local legend, a Buddhist priest was sailing to nearby Kamakura and was caught in a storm. After the priest chanted a prayer, a white monkey was said to have guided him to the island.
Despite the lack of any simian life, I still enjoyed my trip there. I didn't think there would be much entertainment, but there is just enough to do and see and still have time to relax on this tiny island.
Ferries depart Mikasa Park every 30 minutes from 8:30 a.m. to 4:30 p.m. in the summer. I bought my 1,200-yen roundtrip and was on my way.
The first thing we did when we set foot on land was head to a rental shop for a charcoal grill and other necessary cookout equipment. They offer everything but the food. We picked a nice spot on the beach and began grilling some meat I brought for lunch.
Be careful while grilling as there is a kettle of meat-snatching hawks patrolling the skies over the island, just waiting for a chance to swoop in and steal the meat right off your plate. It happened to my friend. A hawk swooped down and snatched her whole plate while was on her cell phone.
After lunch, we set off on a relaxing stroll around the island. If you have about an hour, you can circle the whole thing.
Sarushima is filled with red-brick ruins of old military fortifications built during the Edo period. There are plenty of interesting brick-lined tunnels and the remnants of artillery positions, which still offer spectacular ocean views. The natural vegetation and moss-covered tunnels are also lovely.
There are plenty of places along the way to sit and simply enjoy the view and pleasant trade winds. One thing to keep in mind is that the last ferry leaves at 5 p.m., so make sure to give yourself plenty of time to get to the pier before it leaves.
---
---
---
---