'Majora's Mask 3D': A rewarding rewind once again
by
Sam Laney
March 18, 2015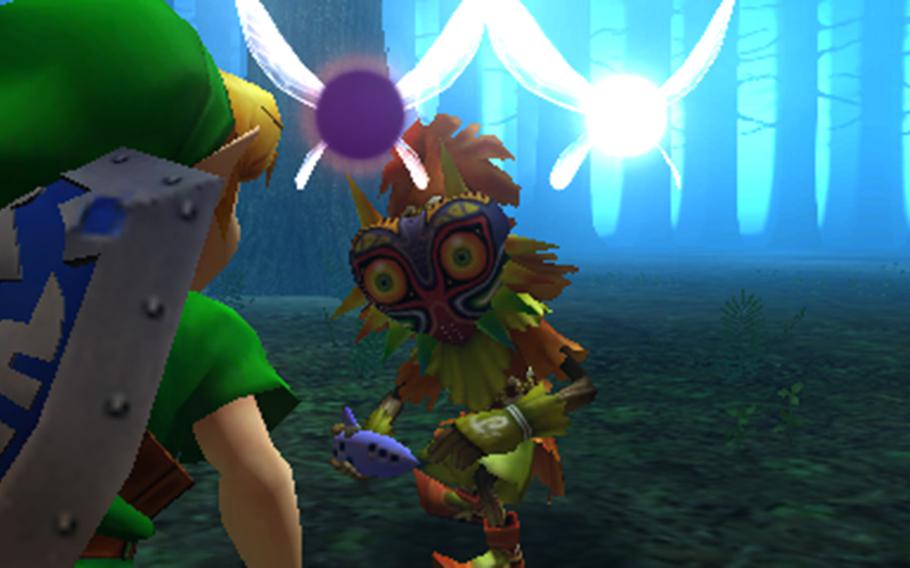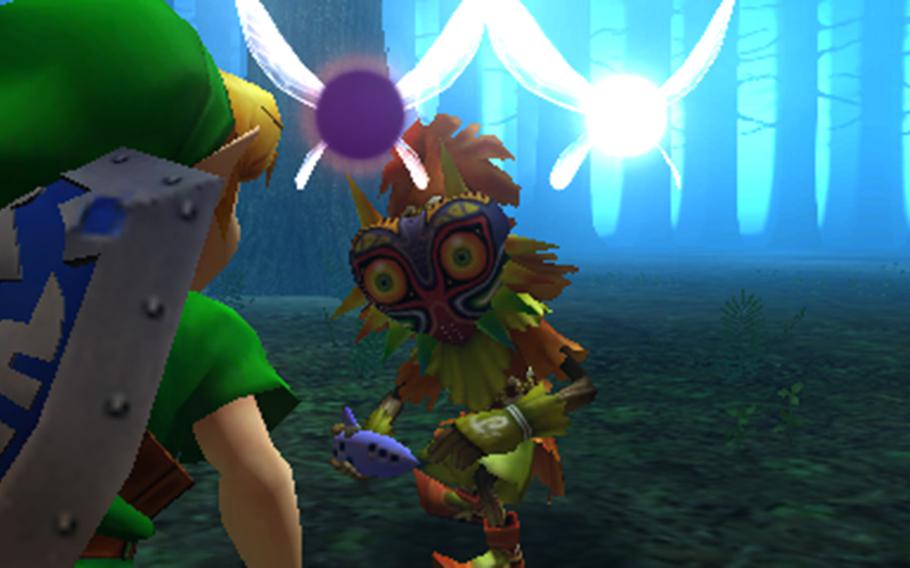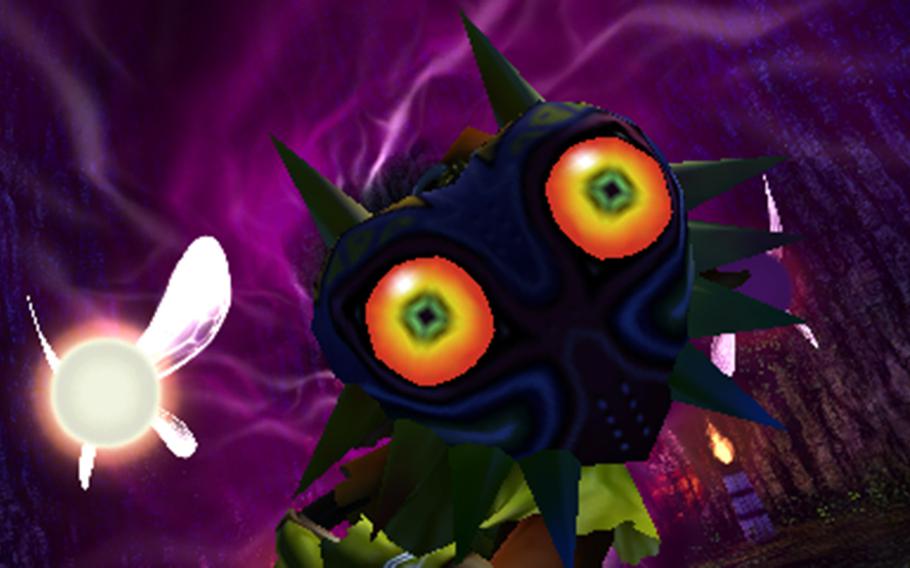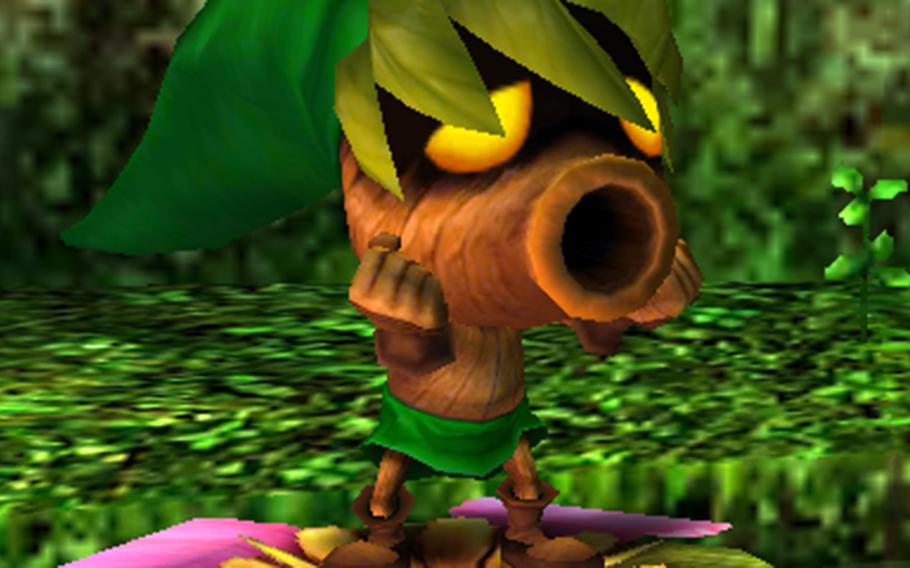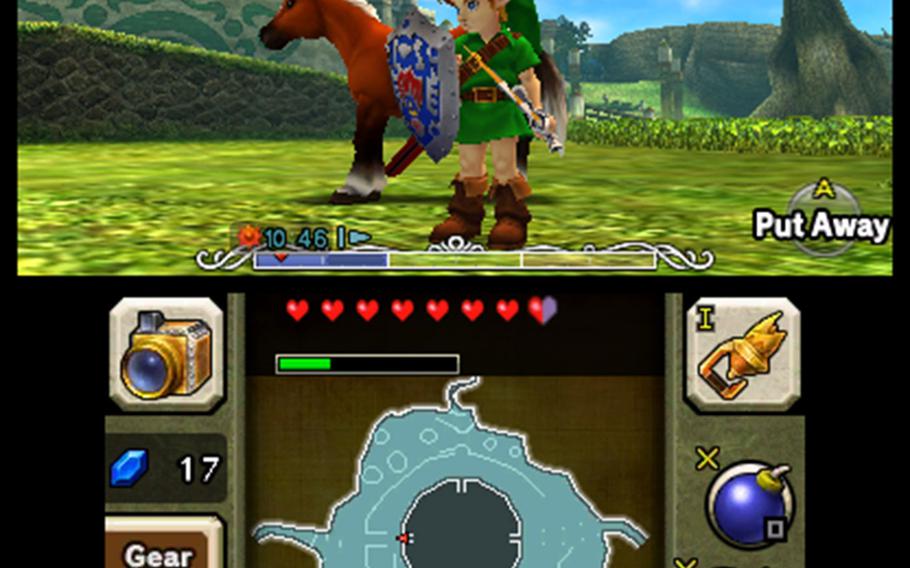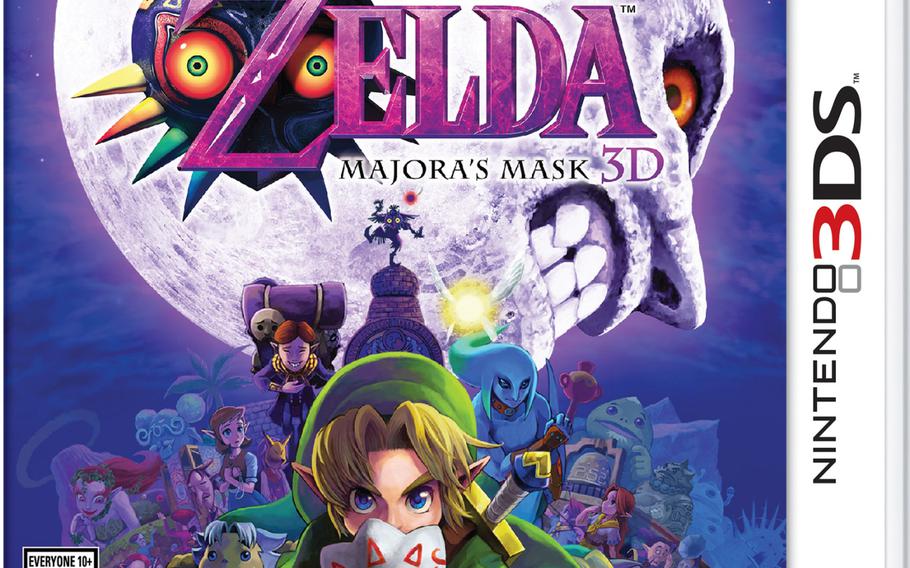 "Majora's Mask," a Nintendo 64 classic that sees Link caught up in a time warp, repeating the same three days, is commonly compared with the movie classic "Groundhog Day." But what happens when the game about repeating gets repeated?
Gaming, especially on the visual side, is a perpetually improving medium. Each generation of hardware brings higher resolutions, higher polygon counts. In that aspect, this "Majora's Mask" remake is exactly what you'd expect. Gone is the stuttering frame-rate from 15 years ago. The animations and character models are smoothed over and much improved in the new version for the 3DS handheld system. Thanks to better textures, you can actually read faint text on walls, and paintings have become more than abstract smudges.
But the things that really shine through in a game remake are less visually apparent – like how the game was designed to begin with. The pacing. The structure. The flow from action to exploration, from puzzle-solving to big milestone boss fights. Leaving out the facelift that this update brings, it's still one of the most unique and well-constructed Zelda games ever made. Taken with these new improvements, the game becomes a can't miss.
Like any revamp, "Majora's Mask" has to draw a careful line between old and new. It makes a few strides to modernize itself – with interface changes on the 3DS touch screen, a new help system within the game, and massive overhaul of updated visuals. Much of the core game mechanics, level design, and even sounds, remain the same.
This Legend of Zelda was one of the first games to truly delve into the concept of an open world that's also alive. While it's more famous predecessor, "Ocarina of Time," is credited with establishing how to connect an overworld in the early 3-D era, "Majora's Mask" brings it all to life. In the span of 72 hours, some characters will find heart-break, see violent acts, fall into despair, or struggle with the impending menace that is an ever-looming moon hanging in the sky. It's up to Link to make their world better, one side quest at a time.
Helping you do that is the improved and expanded hint system. Called the "Bombers' notebook," it keeps a tally of everyone you can interact with. It also keeps a separate timeline that lets you know when exactly you should try and help them over the course of the 72 hours that Link has before the moon destroys the world. For some characters you meet, it's a fairly straightforward interaction. For others, it will take hours of following, watching, and investigating to dig into the secrets they hide.
While the side quests provide a colorful, albeit optional, backdrop for Link's adventure, they're not even the main course. This is a proper Zelda game, complete with dungeons, item progression, and its own unique twist: masks.
"Majora's Mask" hinges on a huge collection of them, actually. Each mask brings at least one new ability, and some completely transform Link into a nonhuman form, giving him added strength and mobility, the ability to swim, or glide through the air. Because of the combination of masks and item management, this Zelda title suffers more than most when it comes to button real estate. Even with the touch screen, it's hard to create a comfortable setup of commonly used items and masks. It's surprising Nintendo didn't use the 3DS touch screen to expand on the four buttons where items can be assigned.
In addition to that design relic, one of the bigger issues common from that early 3-D era and inexplicably carried over in this remake are camera issues. Countless times, I found Link entering a room with the camera stuck behind a wall or facing the wrong way. Other times, the view will pan behind a pillar when talking to another character. Worse yet, one bug accidently leaves you doing a 360 when you try to do a U-turn. For a game revamp that's so focused on the visual enhancements and slight improvements, it's disappointing to see these bugs left in the game.
That said, it's hard for a handful of bugs to mar the solid foundation. The time-management of jumping around the 72-hour timeline, running from one side quest to the next, is something that has rarely been attempted in any other game since. Even modern open world, sandbox-style games like "Grand Theft Auto" don't offer this level of intricacy between nonplayable characters. The genius of the rewind-time setup makes it all possible. And with this remake, there's even less reason for any Zelda fan to miss out on a chance to rewind time the 3DS, and check out this moody classic.
Bottom line: "The Legend of Zelda: Majora's Mask 3D" is one of the most unique and well-constructed Zelda games of all time, and this remake let's it all shine through.
Platform: Nintendo 3DS online: zelda.com/majoras-mask ESRB rating: E