'Battlefield: Hardline': Warfighting gives way to cops-and-robbers
by
Brian Bowers
March 27, 2015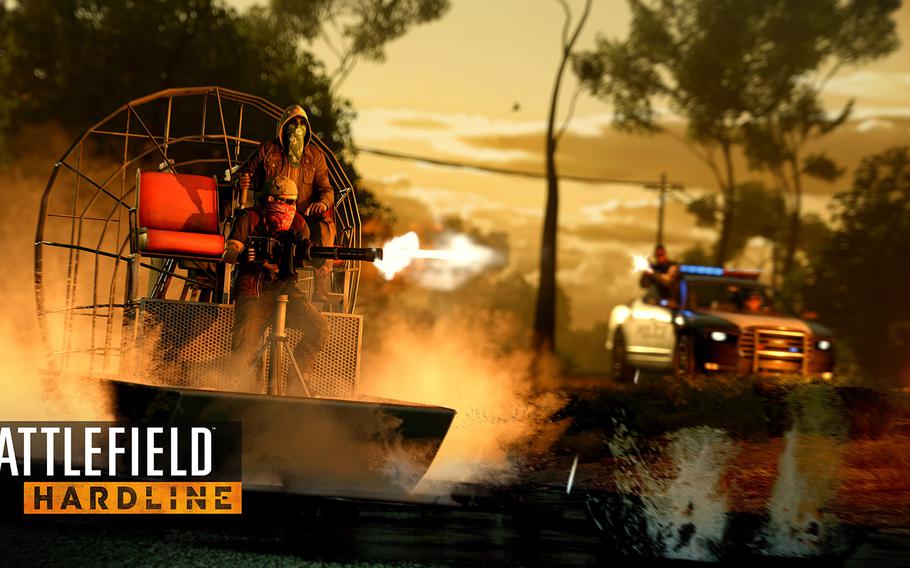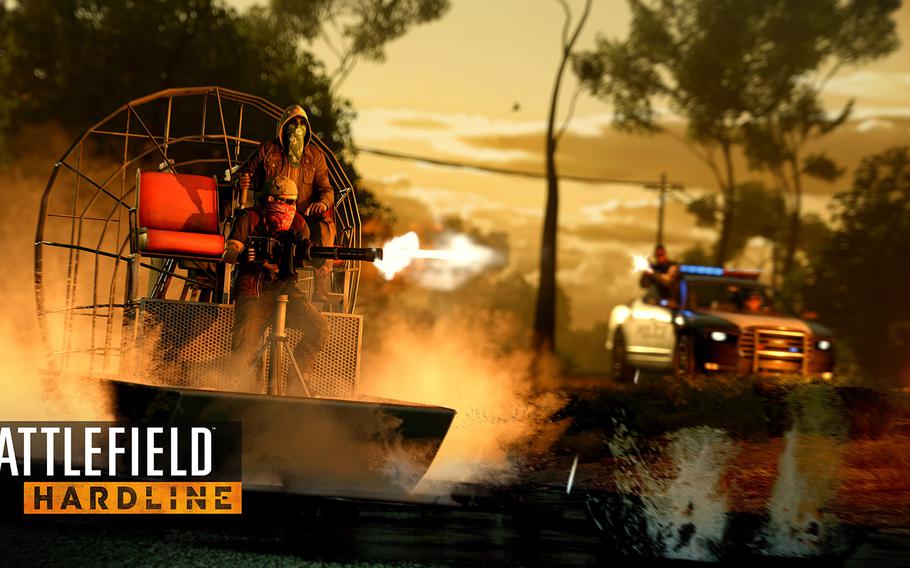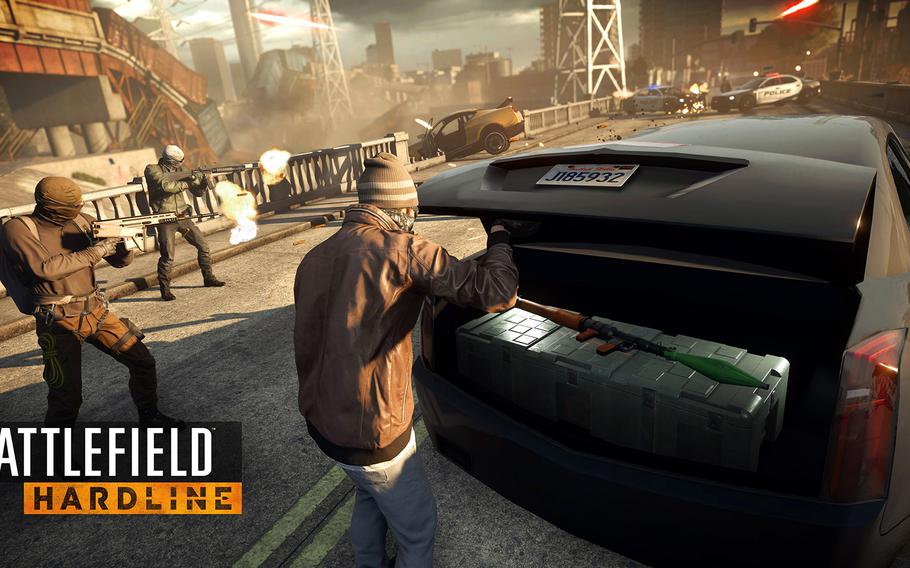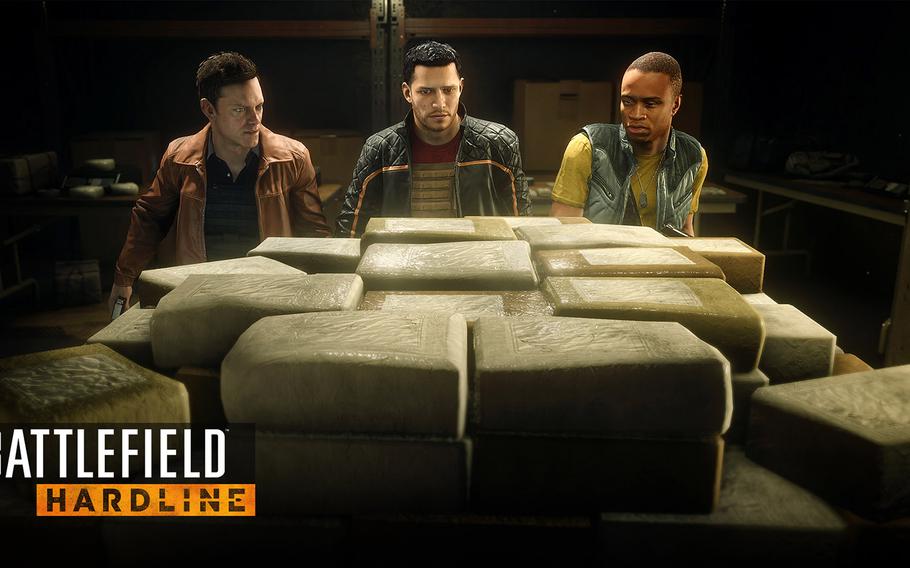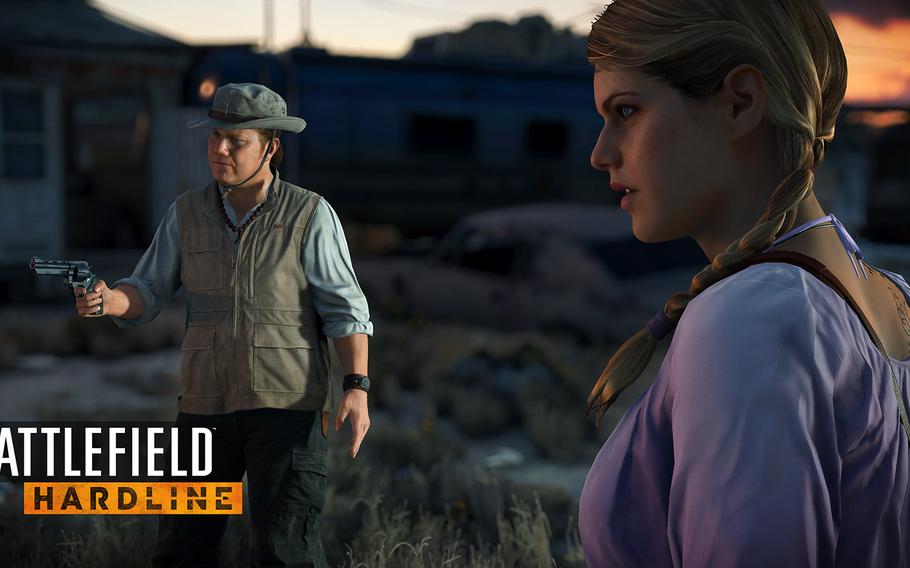 As kids, we often switched between playing war and playing cops and robbers. They were pretty much the same in our eyes. Each involved running around the neighborhood pretending to blast each other with automatic weapons until all our enemies were killed or captured.
After playing Electronic Arts' "Battlefield Hardline," I can see that things haven't changed much. What looks like cops and robbers ends up feeling a lot like war.
That shouldn't be surprising given that the "Battlefield" series has been tightly focused on military conflict until now. In a traditional "Battlefield" title, you wage high-intensity warfare, complete with tanks, helicopter gunships and a wide variety of other combat vehicles. If you see anything that appears remotely unfriendly, you blast it.
Switching the battleground to the streets of urban America means that some of these elements fade into the background, but there's no denying a family resemblance.
In the single-player campaign, you play as Miami cop Nick Mendoza. You're sent to investigate an escalating war among drug runners, but soon discover that some of the criminals are wearing badges. Although the storyline will seem familiar to fans of Hollywood crime dramas, it's definitely a change of pace for fans of the "Battlefield" franchise.
The game offers some new elements that are in tune with police work. You use an electronic scanner to search for clues and tag bad guys for later arrest - or elimination. If you catch criminals off guard, you can show your badge and cause them to freeze. It's then easy to arrest and cuff them. Another nonlethal option is to whack them with your nightstick and render them unconscious.
You'll quickly learn that good police work pays dividends. You can earn points toward advancement if you solve additional cases by finding extra clues. And you earn many more points if you arrest someone rather than knock them unconscious. You don't get any points if you gun them down. As a result, sneaking up on your targets is advised.
But no matter how hard you try, you are certain to get involved in quite a few intense gunfights, especially after a fateful run-in with crooked cops.
These firefights play out like a traditional "Battlefield" encounter - without the tanks and helicopters in most cases. Fortunately, you're also equipped with a wide variety of military-style weapons, including assault rifles, shotguns, machine guns and sniper rifles.
The battles unfold in an interesting assortment of locations. Beyond the gritty streets of Miami, you'll do battle in the Everglades, a hurricane-whipped mall and a desert airstrip – which is where the tanks and helicopters show up.
In a nod to TV crime dramas, the game shows special cut scenes every time you turn it on to remind you what happened "previously on 'Hardline.''"
But that's not TV's only contribution to the game. The voice and motion-capture cast will be familiar to fans of TV cop shows. Nicholas Gonzalez of "Sleepy Hollow" and "The Flash" and Philip Anthony Rodriguez of "Grimm" teamed up to portray Nick. And other actors have starred in or appeared on "CSI," "NCIS," "Castle," "Hawaii Five-O," "The Shield" and "Criminal Minds."
As in all "Battlefield" games, "Hardline" provides a robust online experience.
The game offers seven multiplayer modes, mostly variants of capture-the-flag. For example, "Heist" pits cops against robbers to see who can maintain control of the cash and "Rescue" features police trying to gain the release of hostages.
The game's developers at Visceral Games say most of these modes permit your team to develop a cunning plan of attack. However, most matches seem to devolve into a frantic close-quarters firefight within a minutes or two.
For a change of pace, there's also a mode called "Hotwire," which focuses on driving and shooting. And for those who absolutely have to have a team deathmatch, that mode is available even though it really doesn't make much sense in a game about police.
The game's controls are smooth and well designed. And the graphics are good, but nowhere near as detailed or textured as you'd expect from top games for the PlayStation 4 or Xbox One.
The game is rated mature because of the violence and some profanity.
Bottom line: You feel more like a soldier than a police officer in "Battlefield Hardline," but the game still delivers solid single-player missions and online competition.
bowers.brian@stripes.com Platforms: Xbox One (tested), Xbox 360, PlayStation 4, PlayStation 3, PC Online: battlefield.com/hardline