June 2
'Wonder Woman'
by
Michael S. Darnell
April 30, 2017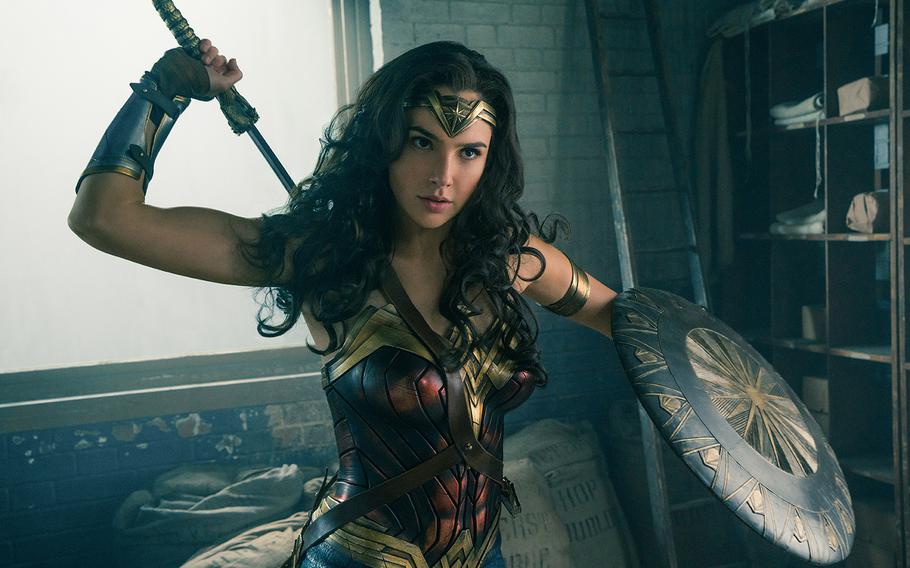 As with anything related to a nerdy intellectual property, the announcement of Gal Gadot as Wonder Woman caused no small amount of outrage on the internet. The complaints were numerous. She looked more like a model than a warrior. She was too thin. She didn't have a long enough acting résumé. And so forth.
Those complainers were silenced when moviegoers got their first look at Gadot in "Batman vs. Superman: Dawn of Justice." While universally panned, even the most ardent detractors of Zach Snyder's gloomfest agreed that there were at least two bright spots in the dreary proceedings. The first, Ben Affleck's Batman. The second, Gadot's scene-stealing entrance as Diana, princess of the Amazons.
Gadot brought to the character equal measures of power, authority and grace – an aspect of the character that is often overlooked. Fans of the source material – myself included – were ecstatic to see that Gadot didn't turn her into yet another dull pastiche of Buffy the Vampire Slayer and Xena: Warrior Princess.
The movie does have a bit of a hill to climb among the non-comic diehards, though. Patty Jenkins, while the director of the excellent "Monster," doesn't have many credits to her name after that 2003 film. Can she pull off directing a summer action blockbuster? I hope so. Snyder also has writing credits on "Wonder Woman," which is a definite eye-raiser after the critical failure of "Dawn of Justice."
The initial trailers for the movie are quite promising, with the titular heroine kicking ass all across the World War I battlefront. Chris Pine is playing Steve Trevor, who – depending on the iteration of the character – is Diana's main love interest.
Fans of the character have had to wait a long time. Too long, to be quite honest. In a just world, Wonder Woman would've been on its third sequel by the time something like "Suicide Squad" even got off the ground. Those of us who have been waiting our entire geeky lives to see the character done justice will get a chance to see if this is that moment.
"Wonder Woman" opens in the U.S. on June 2.