'Dragon Quest IX: Sentinels of the Starry Skies' an old-school favorite
by
Grant Okubo
September 8, 2010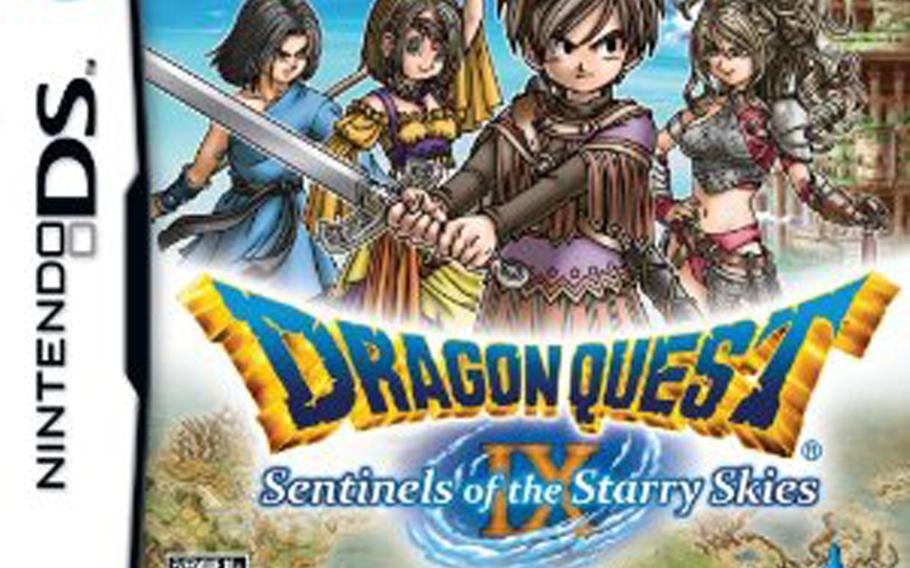 "Dragon Quest IX: Sentinels of the Starry Skies" proves that there is still life in one of the granddaddy's of role playing games.
Some gamers might remember when the series — then know as "Dragon Warrior" in the U.S. — blazed the trail for early RPGs in the mid-1980s.
Now, just short of a quarter of a century later, this E-rated game from Square Enix brings back old-time RPG action exclusively for the Nintendo DS.
The latest incarnation of "Dragon Quest" comes with many new customization features. Using a pretty simple and straightforward menu, you can customize your hero's size, eyes, hair and skin tone. Customization isn't limited to appearances, as players can also customize the vocations of their characters.
Players can learn certain skills for various classes of characters and obtain certain attributes that will help them in the game. These include a warrior, mage, priest, martial artist, thief and minstrel. The game also features six special classes of characters — armamentalist, ranger, gladiator, sage, paladin, and luminary class — that can be unlocked through the completion of certain quests.
With your player created, you begin the journey as a type of angel that watches over and protects the mortal world. As a reward for your character's protection, a glowing ball of light (a physical manifestation of their faith and thankfulness) is awarded to your character, which is collected and later offered to the in-game deity, the great tree Yggdrasil.
Your hero's actions lead to a growing collection of these balls of light that lead Yggdrasil into bearing fruit, which ultimately leads your hero to ascension. However, things inevitably go wrong and your hero is stripped of his abilities and cast down into the mortal world. Now mortal, your hero works to uncover what went wrong and how to get back to his angelic status.
The look and sound of the game is pretty standard and even though it is on a portable system, it definitely shows how far graphics and sound effects have come since I first played "Dragon Warrior" on the Nintendo Entertainment System.
Although the game does feature plenty of new aspects, it does keep many traditional RPG staples. Players venture through towns and dungeons and command their team in battle against various monsters in a turn based battle. As is standard in most RPGs, your player decides whether to attack, cast magic, use a particular skill or item. At times, the game does seem a little too traditional and because of this, my interest in the game did wane from time to time. But for old-school RPG fans, this might just provide the fix for gamers wanting to get back to the basics.
Platform: Nintendo DS
Online: dragonquest.nintendo.com
okubog@pstripes.osd.mil
---
---
---
---