Doo Wop Diner near Yokosuka a blast from the past serving up tasty, affordable burgers
by
Tyler Hlavac
August 31, 2017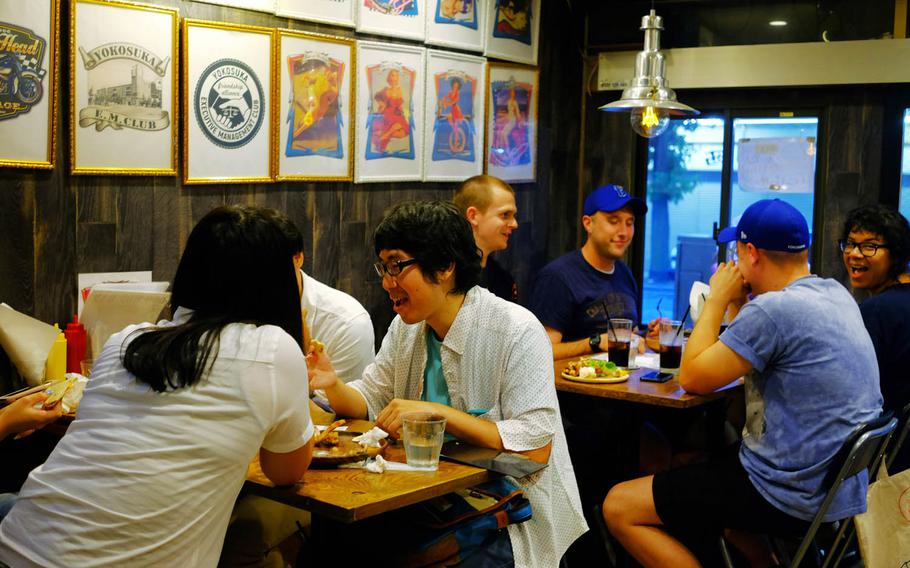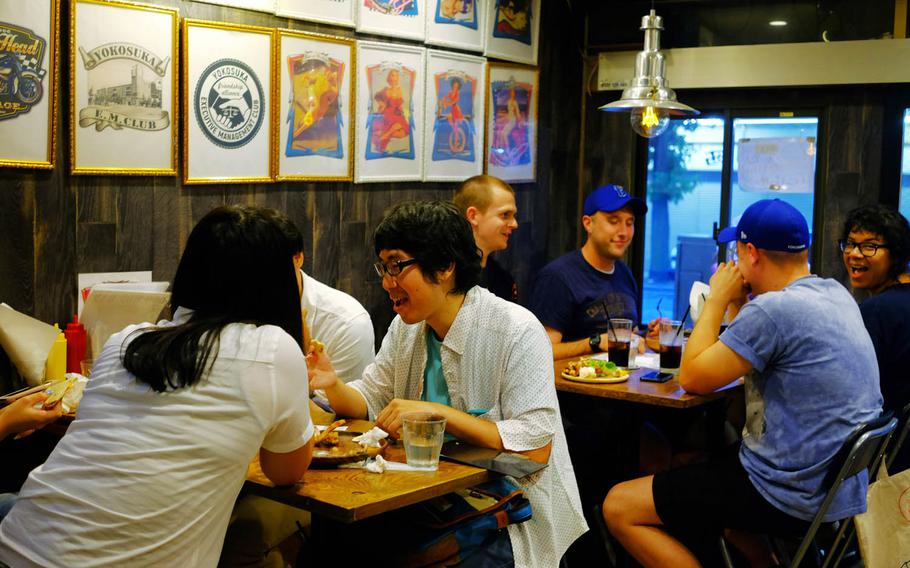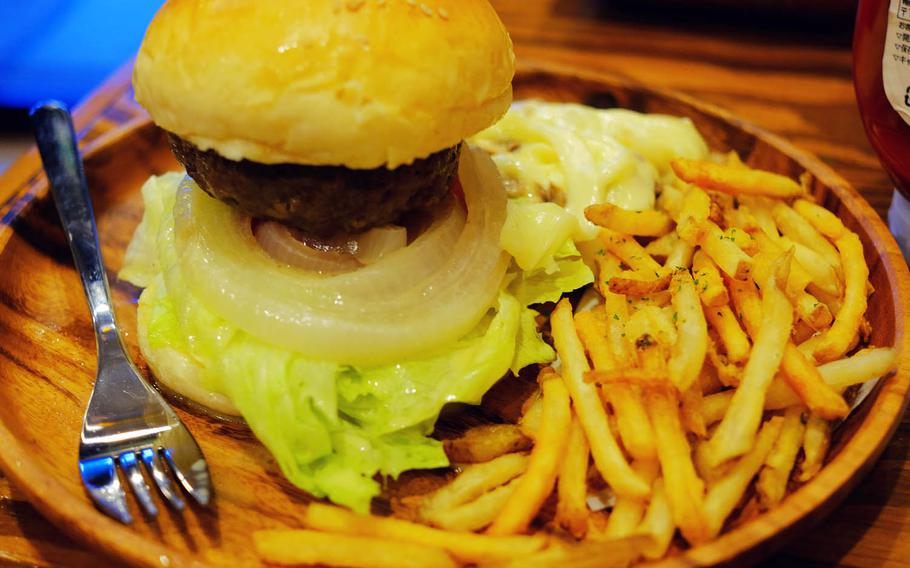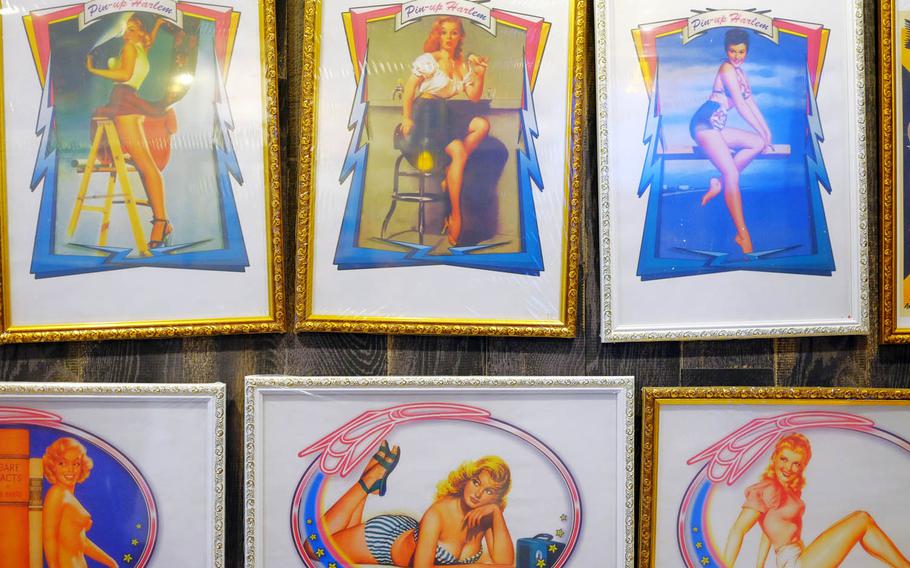 News of yet another burger joint opening in Yokosuka might not be all that exciting, but a new diner is aiming to rise above the crowded market by serving up a hot serving of 1940s and '50s Americana.
Doo Wop Diner Yokosuka E.M. Club opened its doors July 1 offering a menu that is more or less the same as any other burger joint in the Honch. The difference is that while some businesses pay tribute to Yokosuka's history of hosting American sailors, Doo Wop dives deep into the past.
Flyers for the business show '50s-era sailors hanging outside Yokosuka clubs. Music from the '40s and '50s plays throughout the restaurant, and framed photos of pinup models adorn the walls and might not be appropriate for young eyes.
The menu is basic, with chili-cheese burgers, avocado and teriyaki burgers among the offerings. Customers can also order extra toppings like bacon, chili, egg and avocado to add to their burgers.
The side menu contains some perennial favorites of mine, such as onion rings, popcorn shrimp, nachos and chili-cheese fries. There are also random items like pancakes, tacos and tiramisu.
Doo Wop's burgers are tasty, but so greasy they are likely to come apart in your hands.
The prices are fairly affordable. A burger and fries costs roughly 1,000 yen (about $8). Many places in Yokosuka charge that much for a burger with no side items.
The Doo Wop Diner also has a good location. It's just a few blocks away from Yokosuka-chuo Station, but on the opposite side, away from the Honch and its crowded blocks of pizza and burger restaurants.
The Doo Wop Diner serves a mixed clientele, with both young American and Japanese diners filling the booths. The diner also has a small bar, serving beer and a few cocktails.
Finally, the diner is new and modern looking, which is a plus.
Does the Doo Wop Diner add anything to Yokosuka? Was another burger restaurant needed in the already crowded market? Probably not, but this restaurant gets creativity points for its atmosphere even if the menu is pretty much the same old thing.
LOCATION: 1-11-9 Wakamatsu-cho, Yokosuka, JapanHOURS: Open daily, 11 a.m. to 10 p.m.PRICES: Roughly 1,000 yen (about $8) for a burger and fries. Most side items are between 200 yen and 500 yen ($2-$4). Most drinks cost roughly 600 yen (about $5).DRESS: CasualDIRECTIONS: A few minutes' walk from Yokosuka-chuo StationINFORMATION: 046-822-0028; www.facebook.com/groups/yokosukaemclub/