Don't expect soul food from Soul Kitchen in Kaiserslautern
---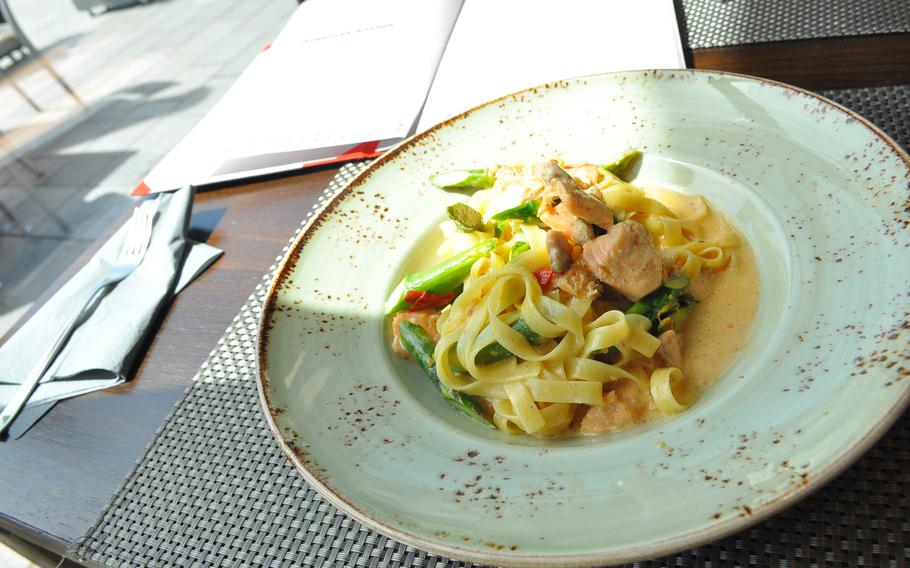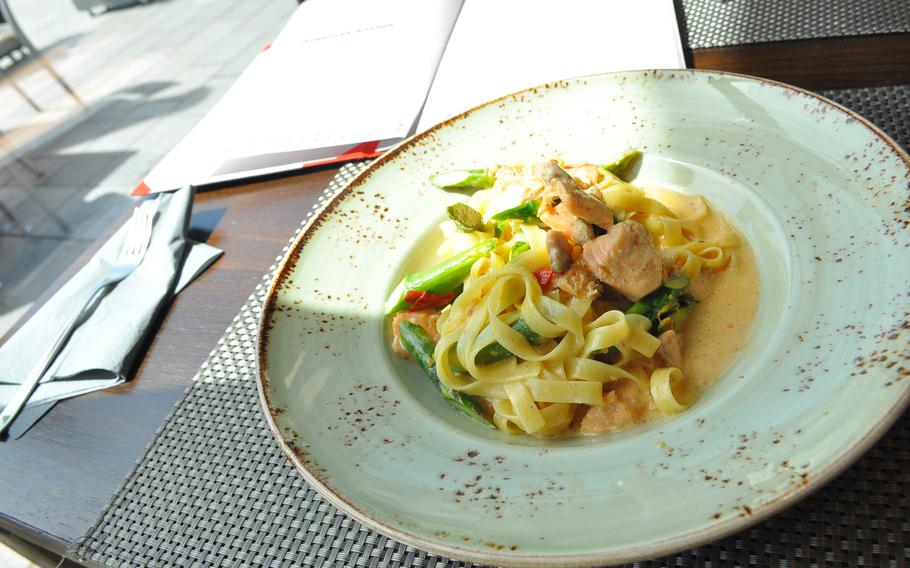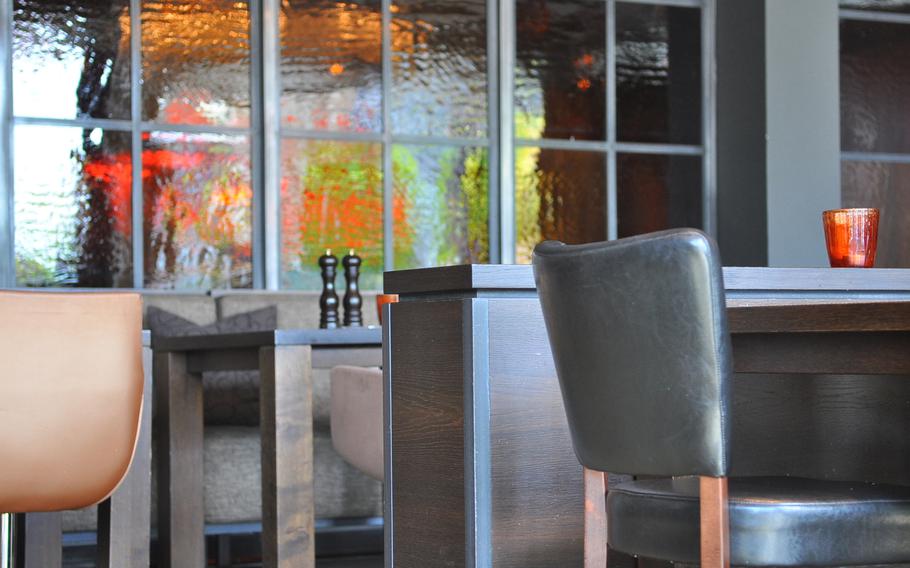 Don't expect to catch a whiff of hot grease frying up a pan of hush puppies or johnnycakes at Soul Kitchen in Kaiserslautern.
After eating lunch at the recently renovated restaurant inside the downtown SAKS Urban Design Hotel, I can tell you that soul food — down-home cooking that most Americans associate with the southern United States — is not what gives this kitchen its name.
The name might pay homage to the 2009 German comedy of the same name, about a German-Greek chef and his ramshackle "Soul Kitchen" diner on the outskirts of Hamburg. The appearance of the restaurant's name, adorning the backside of the SAKS hotel in bright orange letters, is somewhat similar to the movie logo.
Or the name might just be a catchy knockoff. A quick Google search reveals Soul Kitchens are a dime a dozen, popping up all over the place, from the Philippines to Istanbul. Soul Kitchen in Florence, Italy, "a trendy design bar," even has its own entry in a Lonely Planet travel guide. Another, in Leeds, England, at least recognizes what type of food the name does for expectations — shrimp and grits and jambalaya are among its menu selections.
There are no such soulful offerings at Kaiserslautern's Soul Kitchen, if we're talking about food that is comforting to the soul. One exception: The "juicy fried rumpsteak" with a side of fried potatoes might be that, if a cut from a cow's buttocks is your thing.
Rumpsteak is certainly a Deutschland staple, but Soul Kitchen avoids being just another German eatery. The bulk of its menu falls under the heading "Italian Kitchen," though not of the cookie-cutter, Olive Garden variety. Among the appetizers is octopus and yellowfin tuna carpaccio. Pasta and vegetarian main dishes offer some unique combinations: The gnocchi, for instance, comes with asparagus, swordfish, bear's garlic, pesto and cherry tomatoes.
If that lineup doesn't tickle your Italian taste buds, then there's sure to be a pizza combination that doesn't disappoint, though navigating the 16 varieties could be a challenge. Pizza Americano seems to promise the most indigestion, loaded with ground meat sauce, cheese, bacon, barbecue sauce and jalapenos. Alka Seltzer, anyone?
Even with its focus on Italian, Soul Kitchen seems to be aiming for a wider palate. Not in the mood for pizza or pasta? Try a "soul burger" topped with cheddar cheese and bacon, an "original" wiener schnitzel with mashed potatoes and stewed onions, braised lamb or Irish ribeye.
I chose the salmon pasta, served in a cream sauce with asparagus, cooked just right, bright green and crisp. Lunch, it seems, is meant to be a simple, quick affair, served from noon to 2 p.m. weekdays. The lunch menu was limited, but service was prompt and friendly. My meal came with bread and a salad. I left stuffed, out only 11.50 euros.
The small but varied selection sets Soul Kitchen apart from the typical German and Italian restaurants that dot the Kaiserslautern food scene — and that, on occasion, can be good for one's soul.
---
---
---
---