Dip into Asian culture with a day trip to Singapore
by
Ashley Rowland
September 27, 2013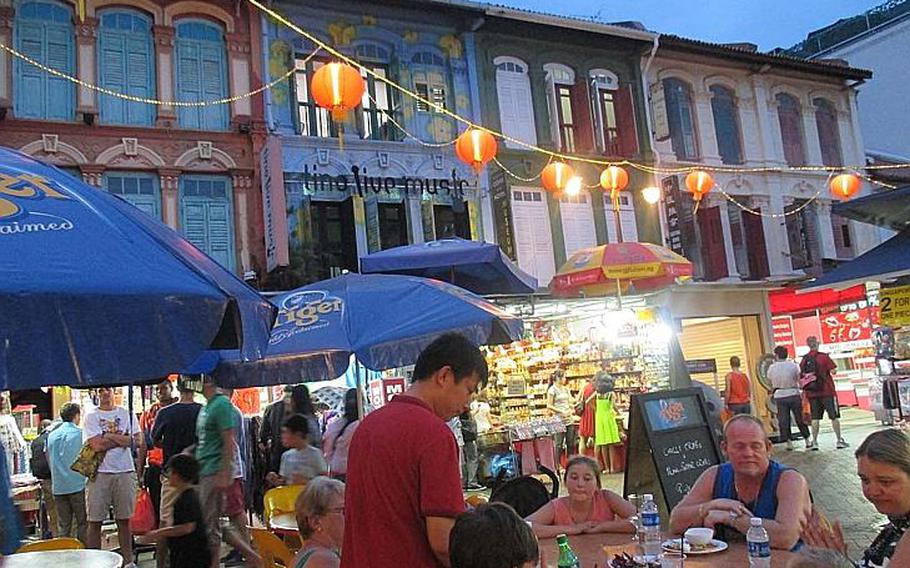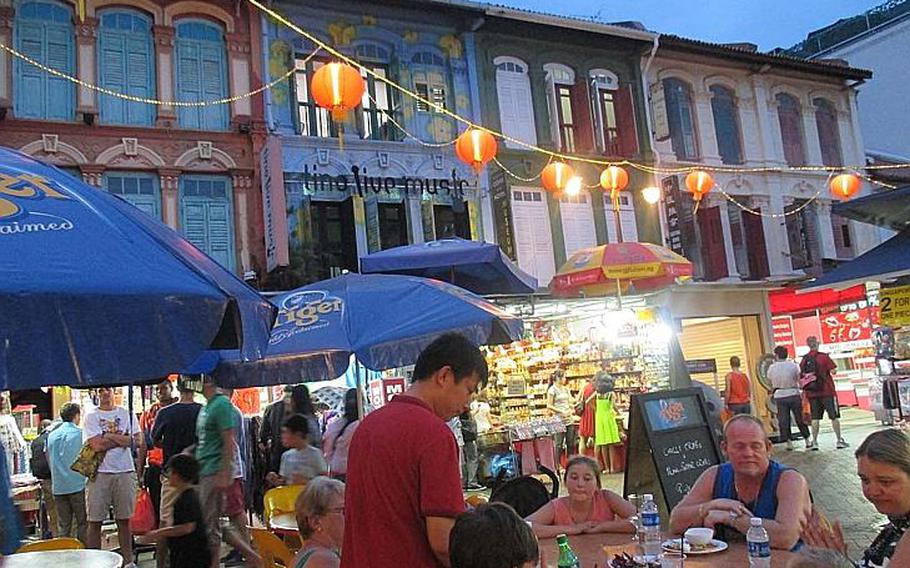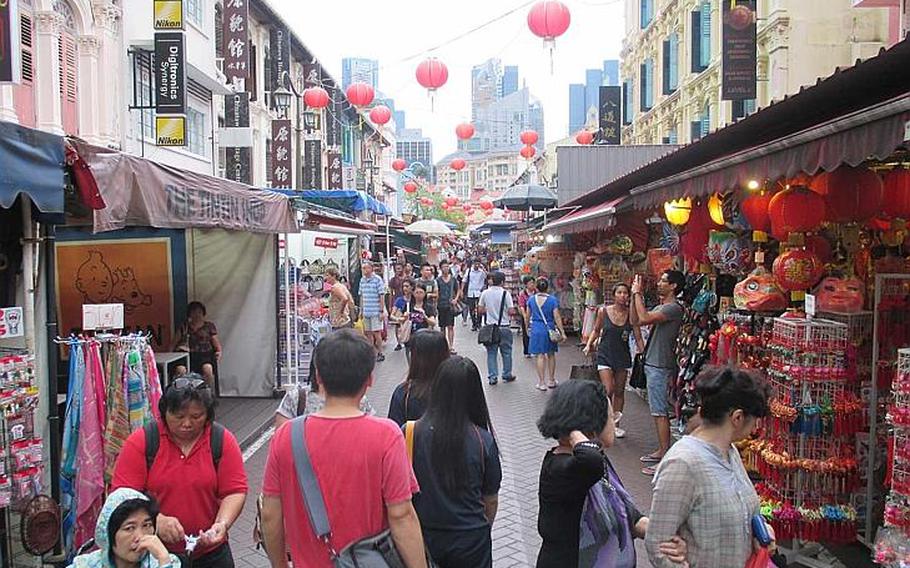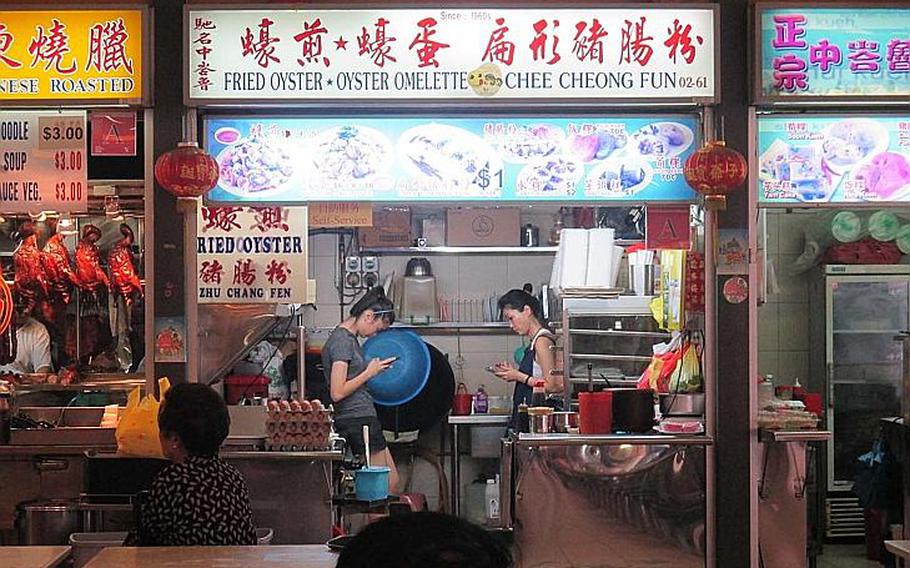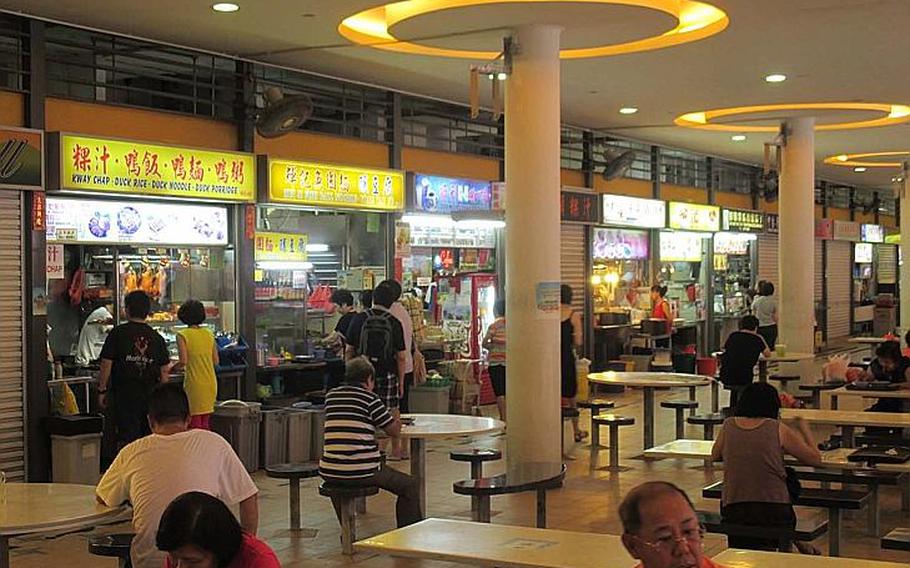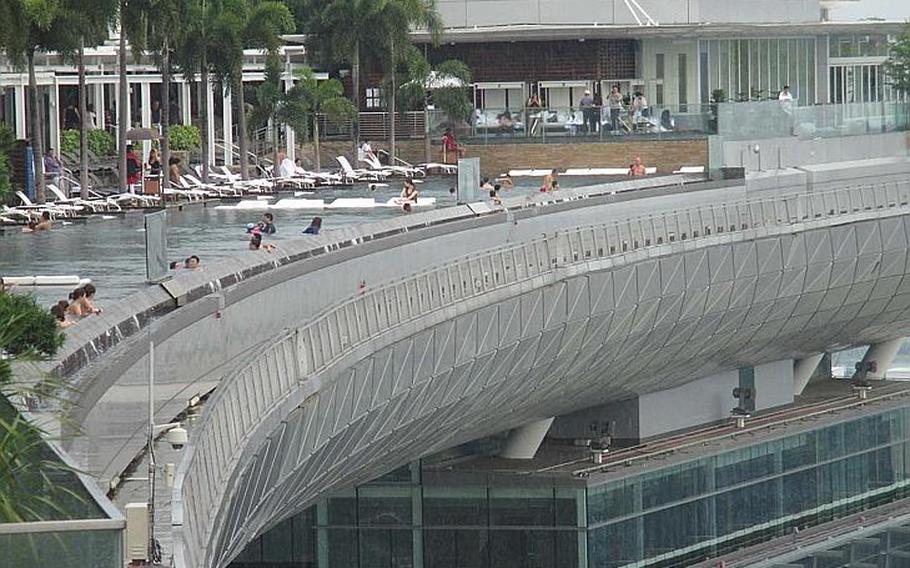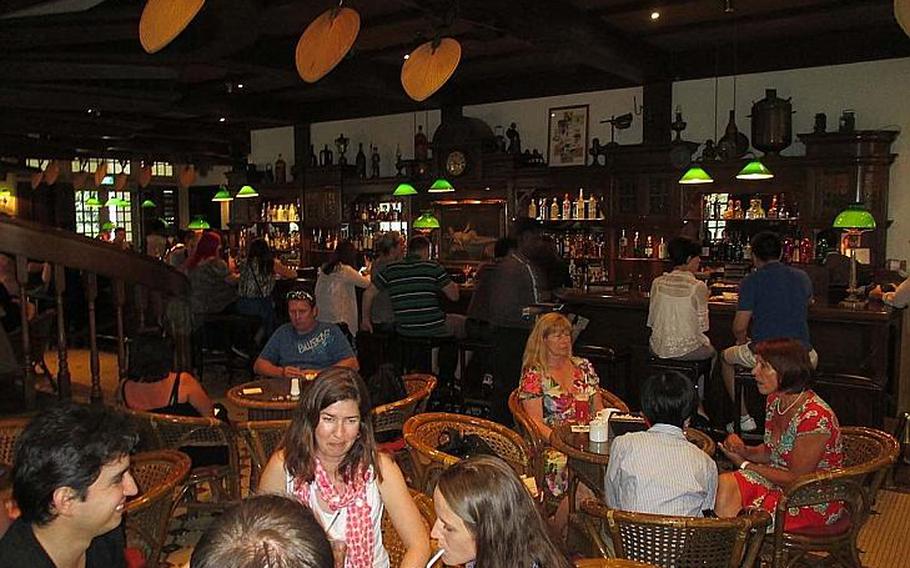 From its air-conditioned mega malls to its colorful Hindu temples and the trinket-packed alleys of Chinatown, Singapore offers an almost dizzying breadth of sights and activities. Located on the southern tip of the Malay peninsula, the city is an eclectic blend of East and West, skyscrapers and graceful colonial-era buildings, high-end eateries and street food that is easy on the pocket but good enough to be served in the finest restaurant.
While there are enough sights to fill a long stay, a visit to this island nation makes the perfect quick weekend trip or a short stop if you're traveling elsewhere in Asia.
Here, an itinerary for a day in Singapore:
• Eat breakfast with the locals at one of Singapore's many hawker centers, where you can find street food cooked to order and served in a covered pavilion. Browse the dozens of stalls at each center, pick your favorite and stand in line to order your food. Find a table in the central seating area, and your meal will arrive in minutes.
At the Tiong Bahru food center, you can buy anything from chicken rice to stir-fried noodles. For breakfast, try the crispy oyster omelet and chee kueh, steamed rice cakes topped with fried vegetables. Both dishes are served with spicy chili sauce for dipping. Wash all that greasy goodness down with a shot of strong, sweet Singaporean kopi for a caffeine jolt that will keep you going for hours. Total cost for an ample meal for two: about $10.
• Get a panoramic view of the city from 57 stories aloft at the Sands SkyPark Observation Deck at the Marina Bay Sands Resort. The iconic hotel and casino complex is composed of three buildings topped by the 492-foot long Infinity Pool. A trip to the SkyDeck with unlimited viewing time costs slightly less than $16 for adults and $11 for children ages 2 through 12. You'll have to pay much more if you want to swim in the Infinity Pool, since access is limited to hotel guests.
• Spend happy hour at the historic and luxurious Raffles Hotel, where for about $20 you can sip a Singapore Sling in the bar where it was created some 100 years ago. Named after Sir Thomas Stamford Raffles, the Englishman who founded the city, the hotel is class and British colonial elegance all the way.
Inside the atmospheric Long Bar, with its gleaming wood interior and fans waving gracefully from the ceilings, you'll find dozens of tourists drinking identical peachy-pink Singapore Slings, a mix of gin, cherry liquor, Cointreau, bitters, and fruit juices that tastes remarkably like bubble gum. The bar also serves food and other drinks, including variations on the original Sling. The food and alcohol may be overpriced and the whole experience a bit on the tourist-kitsch side, but it's still fun.
When you're done imbibing, stroll the grounds of the peaceful white-walled hotel, browse its high-end shops, and — if you can afford to drop several hundred dollars a night to stay here — see if Raffles' claim to be "perhaps the world's greatest hotel" is accurate.
• Take a quick trip to the subcontinent via Little India, where you can visit a Hindu temple or shop for colorful saris or spices for your next curry dinner. If you're hunting for jewelry, stop in one of the district's many gold shops to buy a necklace or bracelet. Yes, there are sightseers here, but Little India feels like less of a tourist attraction than a living, breathing community.
Next, take a taxi to Chinatown, where you will find hordes of tourists — and plenty of Chinese restaurants and souvenir shops — amid its brightly-painted row houses. Don a bib as you crack open one of Singapore's famous chili crabs, a giant crustacean smothered in a spicy egg-streaked tomato sauce. Mop up your plate with the steamed Chinese buns that come with your meal.
• Still standing? Join thousands of other revelers partygoers along the Quays at what can feel like the world's largest outdoor party. This stretch of former boat docks on the Singapore River is lined with hundreds of bars and restaurants, from the buzzing party district of Clarke Quay to the more sedate restored shophouses along Boat Quay. Can't afford Singapore's pricey food and drinks? Buy your beer at a convenience store and sit on the wall of the pedestrian bridge at Clarke Quay, where you can drink alongside hundreds of teenagers and 20-somethings.
End the night by hopping on one of the many river cruise boats docked throughout the Quays for a 45-minute ride that takes you past many of the city's highlights, including the iconic part-mermaid, part-feline Merlion statue.
rowland.ashley@stripes.com