'Diablo III' best when shared, but impaired by overhead perspective
by
Brian Bowers
September 30, 2013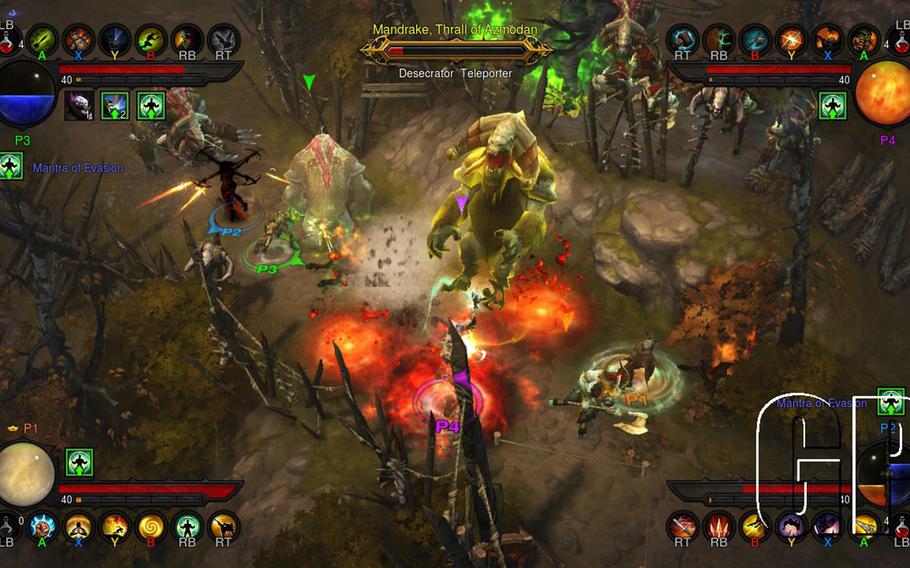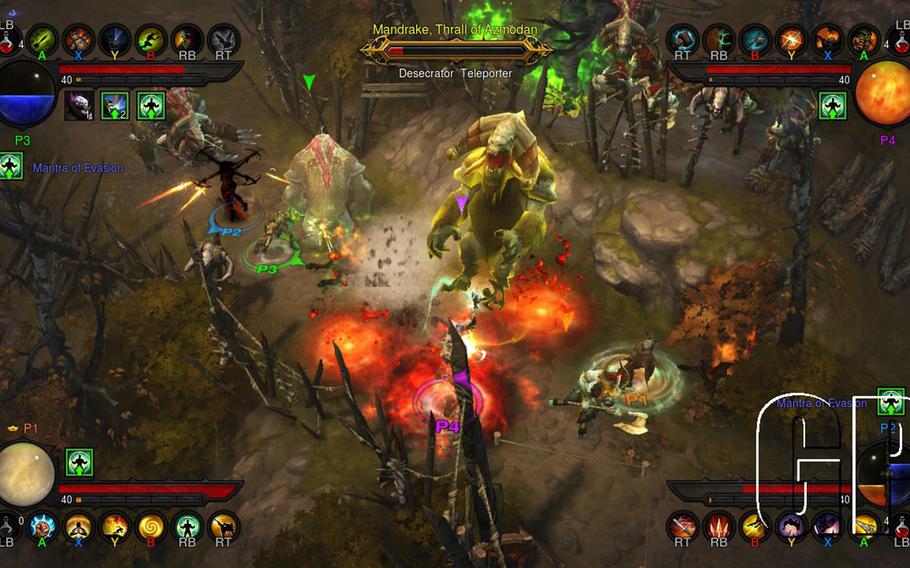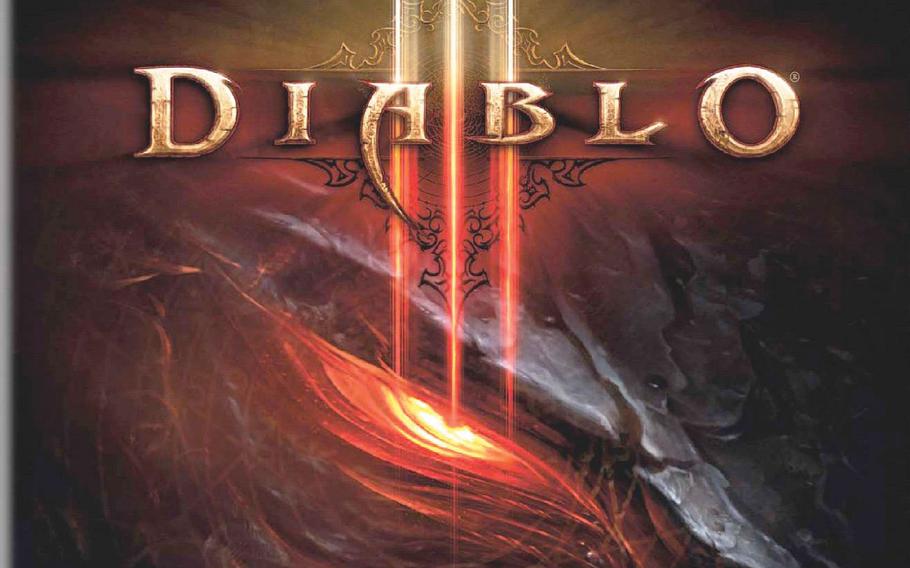 Last year's "Diablo III" let computer gamers crawl through dungeons, caves and castles as they battled hellish fiends bent on world domination.
With the move to consoles, developers successfully tweaked controls, menus and gameplay options to make things easier for those who use joysticks and buttons rather than mouses and keyboards. As a result, the new fantasy role-playing game from Blizzard Entertainment plays pretty much like its PC predecessor.
However, the console "Diablo" rarely generates the level of excitement you'd expect from such a revered franchise. The story feels less engaging and battles less intense than those in other RPGs available on consoles.
The problem is the game's reliance on an overhead view of the action, a perspective that's rarely used in console games aside from sports and strategy titles. This view separates you from your character so you never feel like you're truly part of the story. In other fantasy RPG franchises — such as "Elder Scrolls," "Dragon Age" and "Dragon's Dogma" — you have a first-person or third-person view of what's going on. Both perspectives place you in the middle the action, making it immediate and intense.
The "Diablo III" story begins in the town of New Tristram, which has been visited by the undead ever since a falling star landed nearby. You discover the source of the commotion pretty quickly, but it sends you on an adventure that leads you to heaven and hell.
You start off by selecting your character class, gender and name. Unfortunately, there's no other character customization available, unlike most other role-playing games.
You can play as a barbarian, demon hunter, witch doctor, monk or wizard, each of which offers a different set of combat abilities. No matter which class you pick, you'll begin with a single method of attack and a simple set of gear. However, as your quest progresses, you gather rare and even legendary gear and you learn a host of new abilities.
Gaining new abilities is the core of every RPG, and "Diablo III" does an excellent job of providing interesting active and passive skills. For example, a demon hunter can gain the ability to fire crossbow bolts in rapid succession, and a witch doctor can summon zombie dogs or fiery bats. For passive skills, you might become harder to hit or your spells might become more effective.
What's especially nice is that you can easily change our skills to suit a new situation, so you never feel like you've headed down the wrong career path.
Most of the missions play pretty much the same. You go into an area, kill everything in sight and gather the loot. You'll occasionally have an additional task to perform, but that rarely takes more than a moment to accomplish.
The game is also relatively short. Blizzard intends for you to play through "Diablo III" several times, gaining new spells, abilities and gear with each playthrough. And there's also the ability to try each of the character classes with its different spells and abilities. However, don't expect the story to get any more interesting on you third or fourth playthrough.
Despite all of this, there's definitely a lot of fun to be had. Chopping and blasting all sorts of weird creatures can be exhilarating — and it's even more satisfying when you can play cooperatively on the same screen. Sure, you can play online, but there's something thoroughly enjoyable about playing this sort of game on the same couch with a friend or two or three and making mincemeat of a demonic horde. And, I must admit, the overhead view is absolutely essential when playing cooperatively.
The controls are exceptionally well designed and function very smoothly.
The graphics might be good, but the overhead perspective doesn't really give them much of an opportunity to shine. You get a good look at your character only when you go into the inventory screen or the main menu.
The game receives its mature rating for violence and gore.
Bottom line: "Diablo III" doesn't have much spark as a single-player game, but it catches fire when played with friends.
Platforms: Xbox 360 (tested), PlayStation 3