Customers, decor and food combine nicely at Indigo
by
Jon Rabiroff
May 23, 2010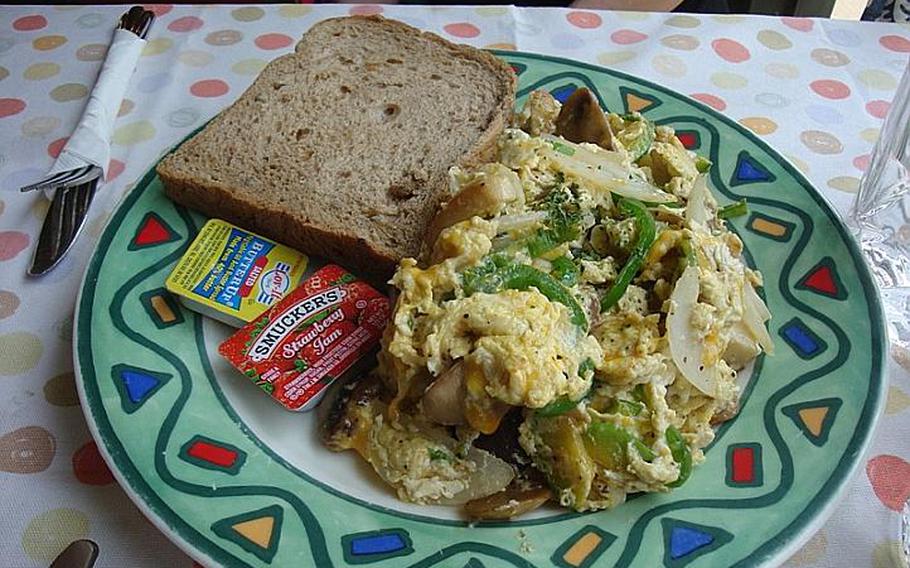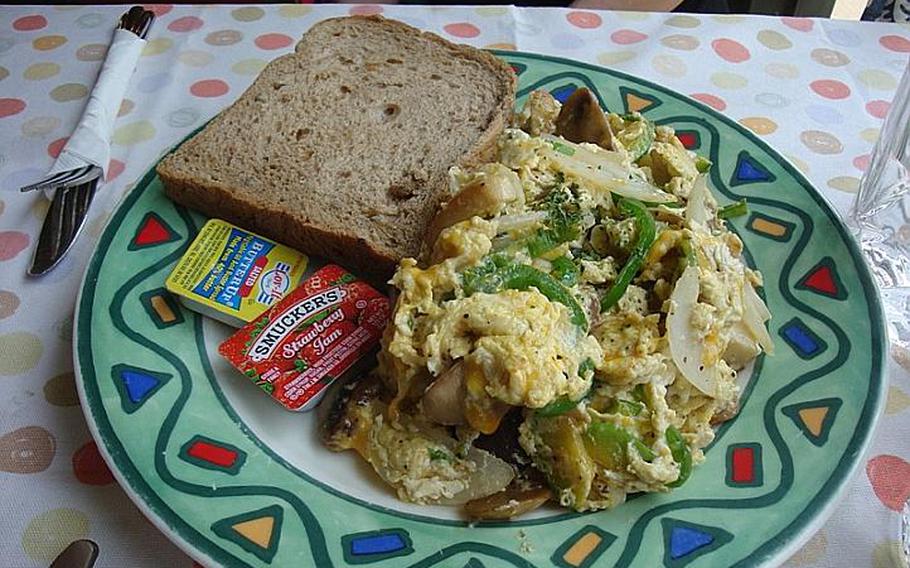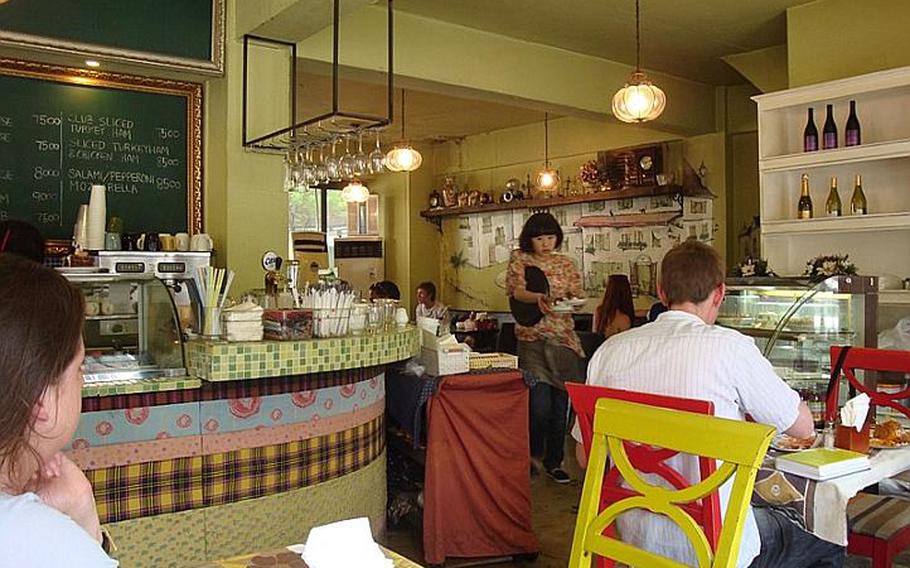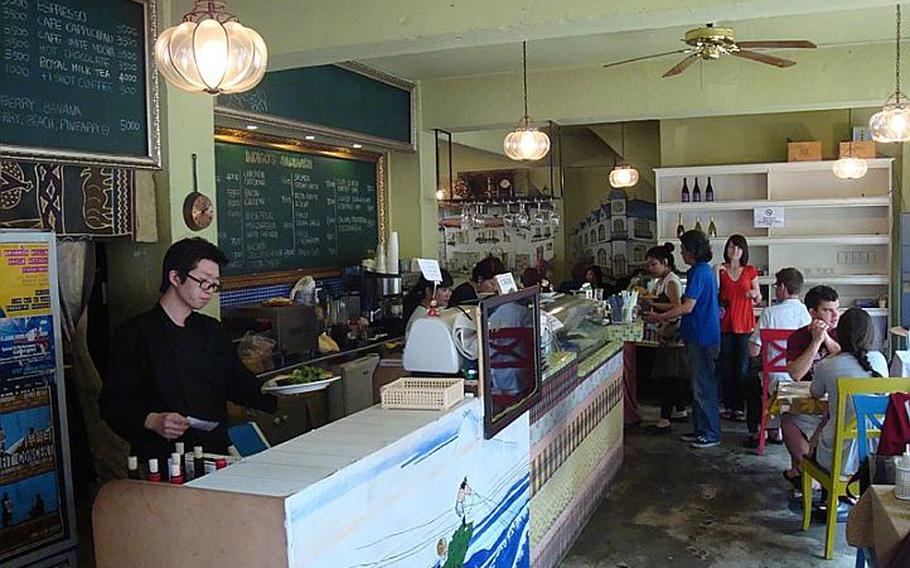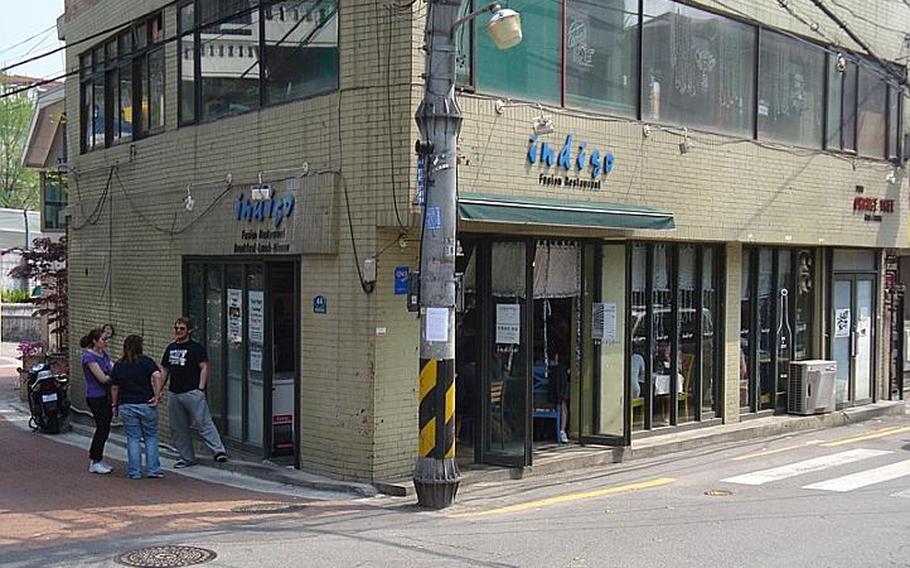 Bohemian. Eclectic. Artsy.
When those words are used to describe a restaurant, they are like flashing red warning lights to a beer-and-wings kind of guy like me that I need not waste my time there.
I have seen more than my share of soul patches, tattoos, man-scarves and flip-flop-wearing New Yorker readers over the years, thank you very much.
But, in the name of romance — or maintaining relationship harmony, to be more precise — I have accompanied my girlfriend several times to Indigo, a quirky eatery that attracts healthy numbers of Yongsan Garrison personnel, English teachers and J. Crew catalogue wannabes. Come to think of it, my girlfriend does subscribe to The Economist and owns an inordinate number of scarves herself.
But I digress.
To my surprise, the customers, decor and food at Indigo all come together quite nicely and make for a pleasant restaurant experience — even without anything in particular to rave about. Everything is good enough.
During a recent visit, my mushroom pasta was tasty, but far from spectacular. It was priced reasonably at 10,000 won, as was my girlfriend's "vegetable scrambler." The cheap beer on tap was, well, cheap at 3,500 won.
There are about a dozen tables in the restaurant, and another two outside on the small back deck.
On one wall there is a mural that appears to be an Italian street scene. There is some sort of Japanese artwork on the front of the counter. And, when we visited, there was a drawing of Homer Simpson eating a sandwich on the blackboard behind the counter.
The front window of the restaurant is an attraction all its own thanks to the fact that it is a mere three feet from the nearest traffic lane, meaning you occasionally have to raise your voice to be heard over the sound of passing cars and motorcycles.
"It's close to the road, but it's kind of fun to watch the people walk by," my girlfriend observed.
True indeed, which led to my invention of a little game — guessing which passing pedestrians would be coming into the restaurant based on how much went into the creation of their "look."
As she surveyed the clientele, my girlfriend said, "This place has a nice bohemian vibe."
Ugh.
With that, it was time to leave so I could go shopping for a flannel shirt, some flip-flops and a goatee grooming kit.
Indigo
Location: Haebangcheon, South Korea. From U.S. Army Garrison-Yongsan Gate 3 (the "kimchee pots gate"), go left up the hill about 100 yards. Restaurant is on the right.
Hours: Tuesday-Sunday, 10:30 a.m.-11:30 p.m.; closed Mondays.
Specialties: Assorted burgers, sandwiches and pasta dishes.
Prices: Brunch selections range from 8,500 to 12,000 won; burgers 7,000-10,000 won; sandwiches 6,000-9,500 won
Dress: Casual
English menu: Yes
Clientele: Expats well represented
Phone: 02-749-0508