'Crysis 2': Well suited
by
Brian Bowers
March 31, 2011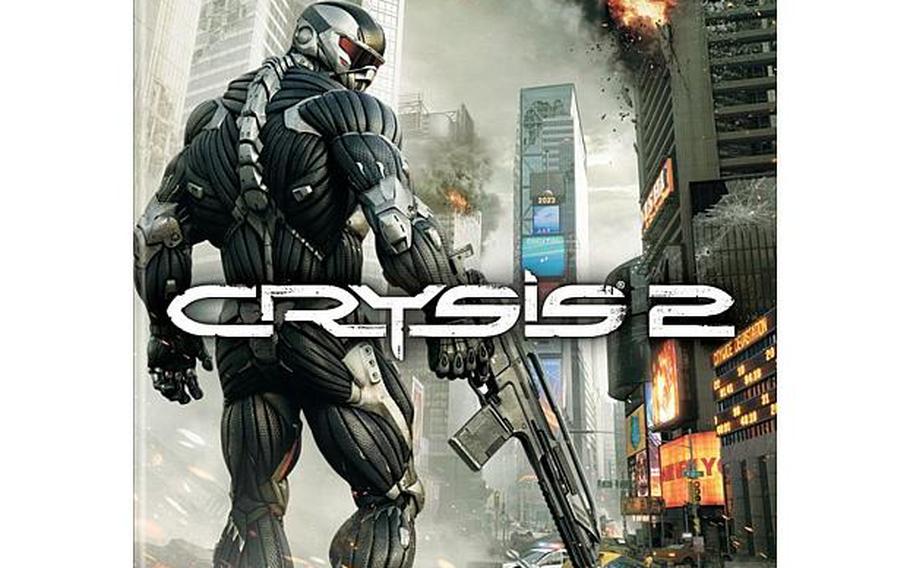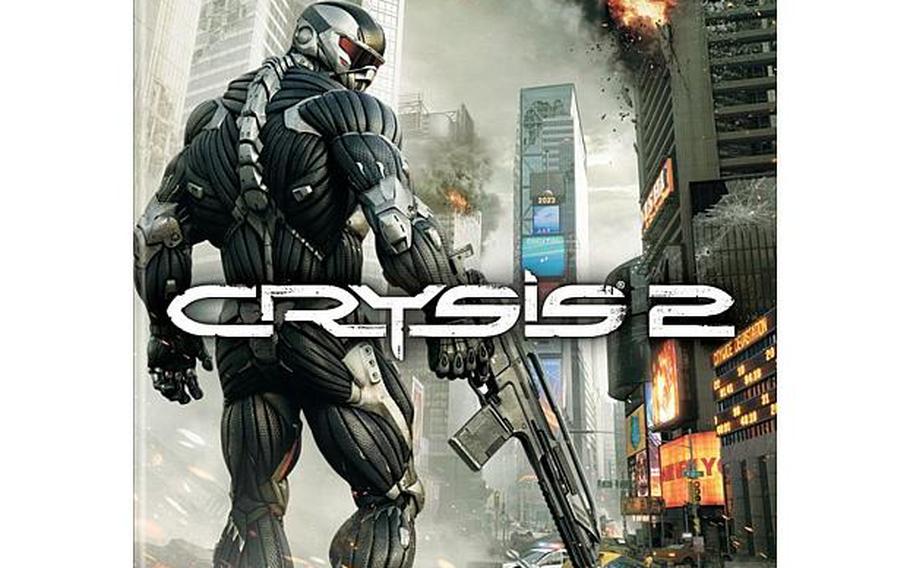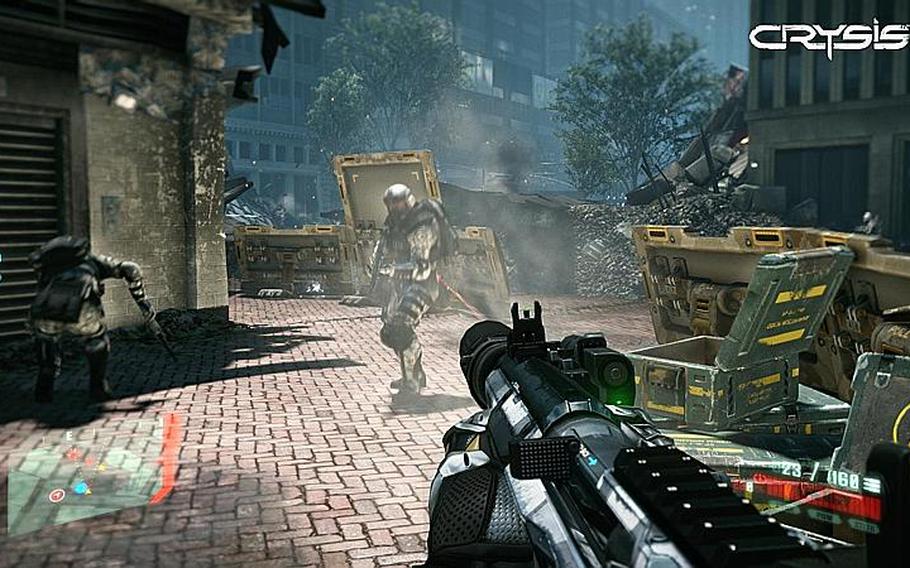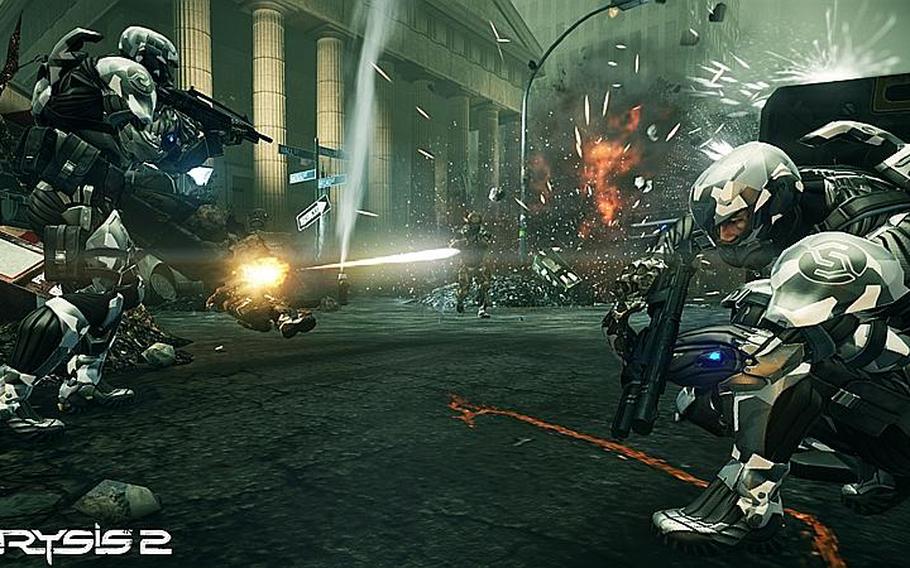 Clothes make the man — and a Nanosuit definitely makes a warrior.
The powerful battle armor is the distinctive feature of "Crysis 2," an M-rated science-fiction shooter developed by Crytek for Electronic Arts.
You play as Alcatraz, a member of a Marine squad sent to check out a plague-infected Manhattan. After a chaotic flurry of action, you find yourself alone and encased in a mysterious suit of power armor. From that point on, you're trapped in a conflict between an ethically challenged defense contractor and invading aliens. Almost everyone's an enemy — but, fortunately, you have the tools to deal with them.
Alcatraz's Nanosuit provides a certain level of armored protection, which can be temporarily enhanced by pressing a button. That helps when taking fire, enduring a major blast or falling from a tall building. The suit can also become semi-invisible and its visor scan the surroundings looking for helpful objects, enemies or waypoints. These special functions use energy, slowly if you remain stationary and quickly if you run or jump. However, the suit recharges quickly when the functions aren't operating.
You can customize your suit to enhance your stealth, stamina or awareness of your surroundings. This is accomplished by picking up tissue samples from slain aliens.
"Crysis" also offers an excellent selection of weapons — accompanied by an ample supply of ammo. However, you'll quickly learn that shooting an enemy isn't always as effective as sneaking up and dispatching him with a stealth kill or grabbing him by the throat and hurling him from a ledge.
The first portion of the game involves fighting through scores of mercenaries affiliated with Crynet organization. While your Nanosuit gives you some intriguing new powers — and options — the action feels pretty familiar to anyone who's played a recent first-person shooter.
However, things get much more interesting when you start going after the alien Ceph, which look somewhat like a squid sitting atop a metallic body. These critters come in a variety of shapes and sizes and some can be tricky to deal with — especially if you attempt a frontal assault. Ingenuity is the key to victory here.
The missions provide interesting challenges and a good amount of variety. Each encounter can be resolved in a number of ways thanks to the different weapons and wide variety of opportunities offered in the battlegrounds. In most cases, you can energize your heavy armor and charge straight into action. However, it's usually a little more rewarding to get stealthy, flank your enemies and use the environment to your advantage. Almost every setting offers plenty of debris that can be thrown at foes or vehicles than can be used to run them over.
The graphics are excellent. The characters are richly textured and the animations are smooth and natural. And the destruction wrought on Manhattan is depicted in great detail. From toppled buildings to litter in the streets, nothing seems to be missed.
My only gripe is the uneven nature of the artificial intelligence. While some foes take cover or seem to coordinate their attacks, others will stand around like idiots waiting to be shot – or get stuck while running into walls.
The multiplayer mode offers six types of competition, basically the familiar assortment of death matches and defense/capture bouts.
The game earns its M rating for splashes of blood and foul-mouthed bad guys.
Bottom line: A Fun missions, interesting story, good game play and great graphics make "Crysis 2" a delight.
Platforms: Xbox 360, PlayStation 3, PC
Online: www.ea.com/crysis-2
---
---
---
---