Cozy Tamarillo in Kaiserslautern serves delicious Spanish food
---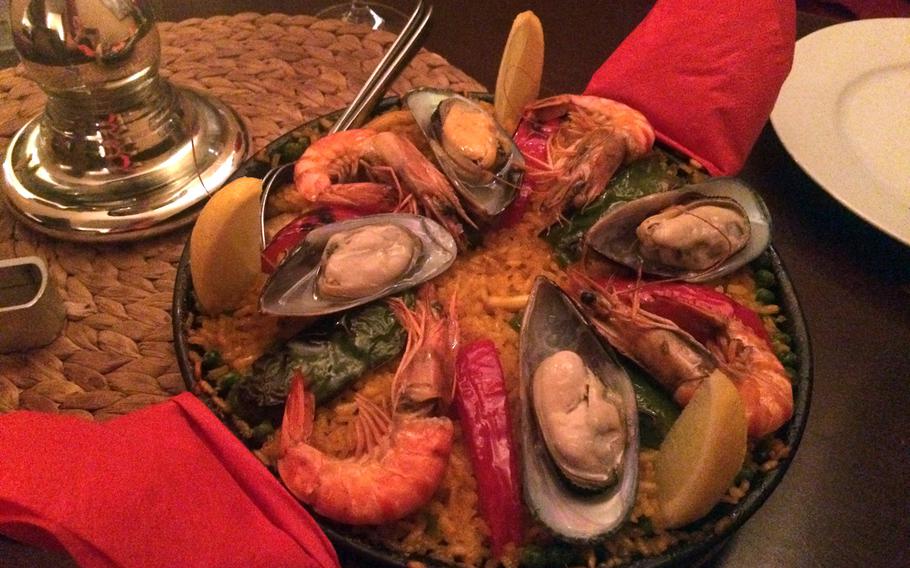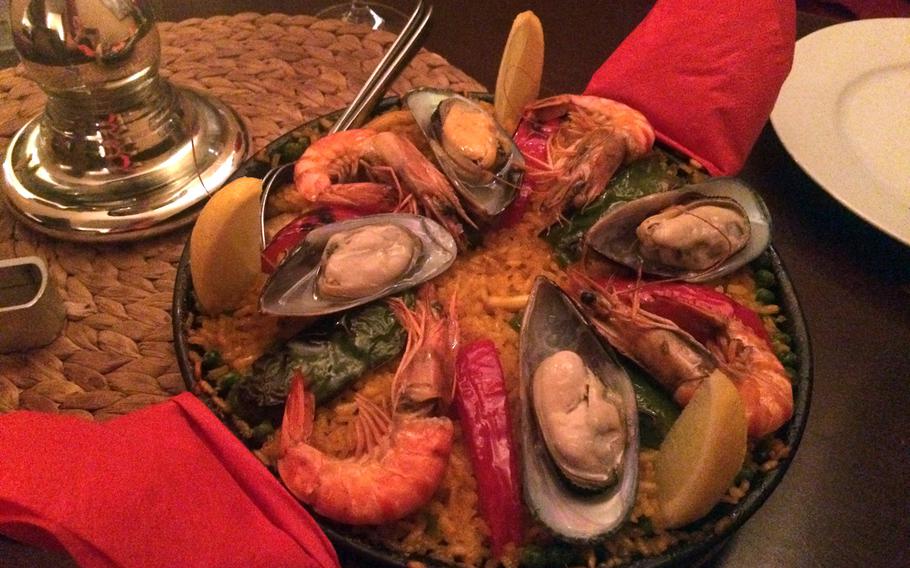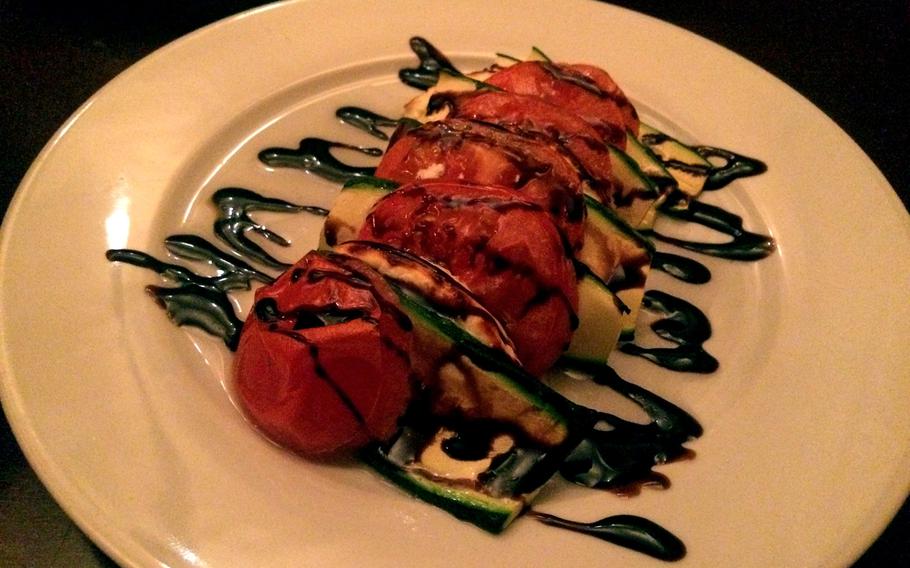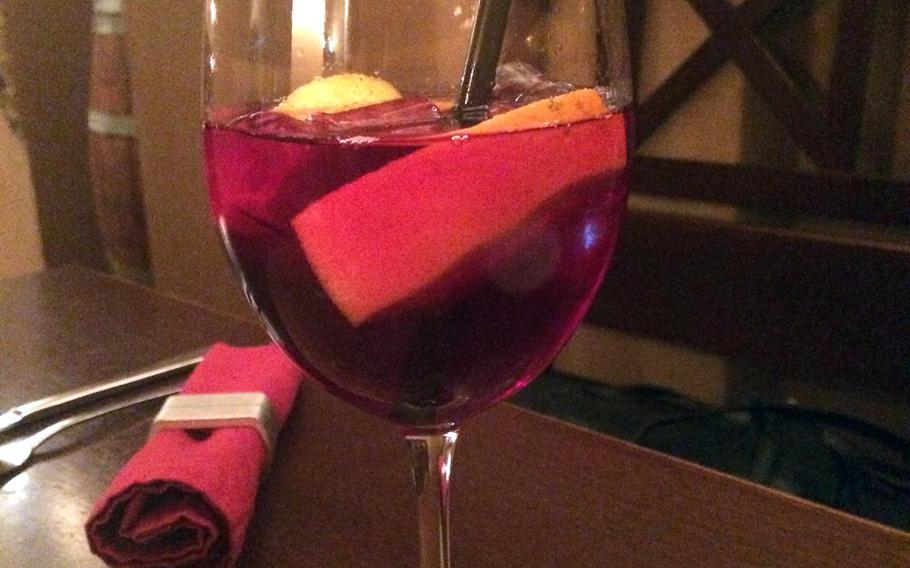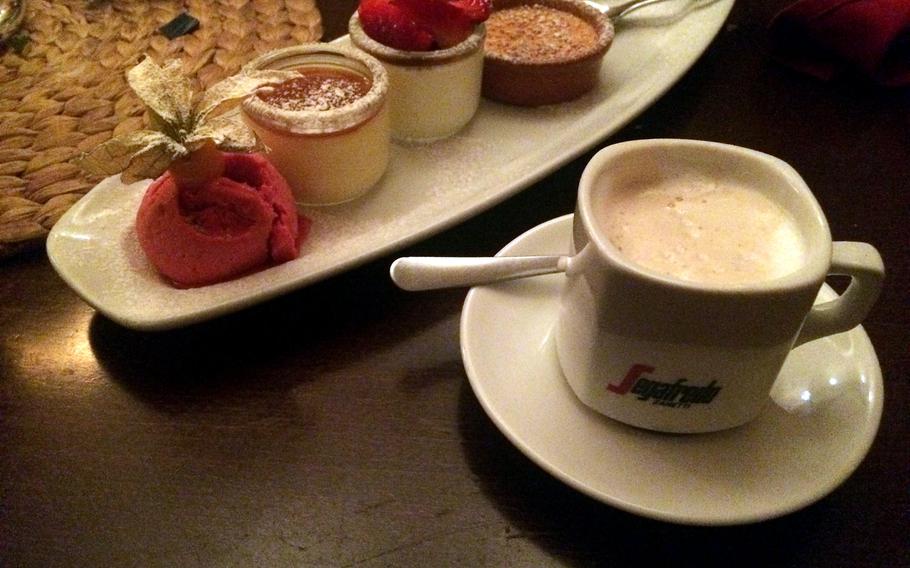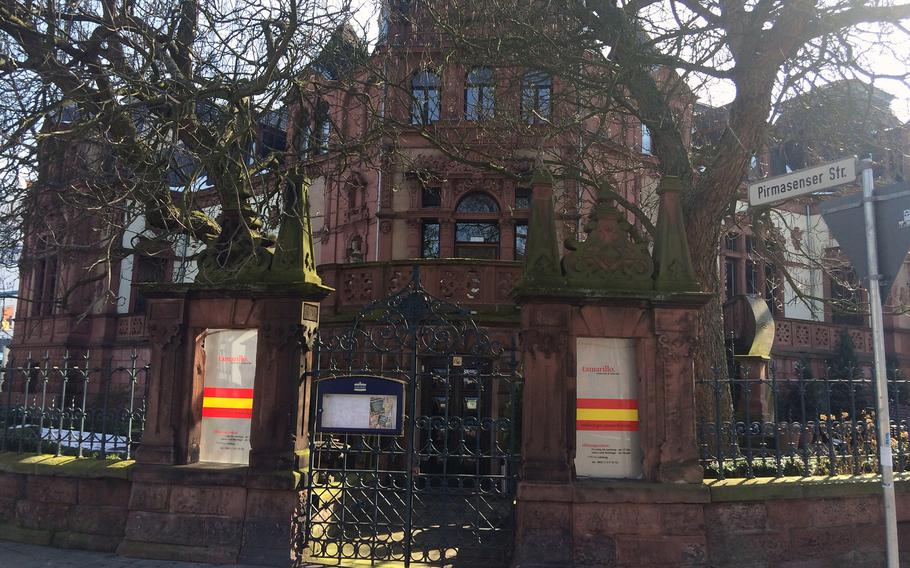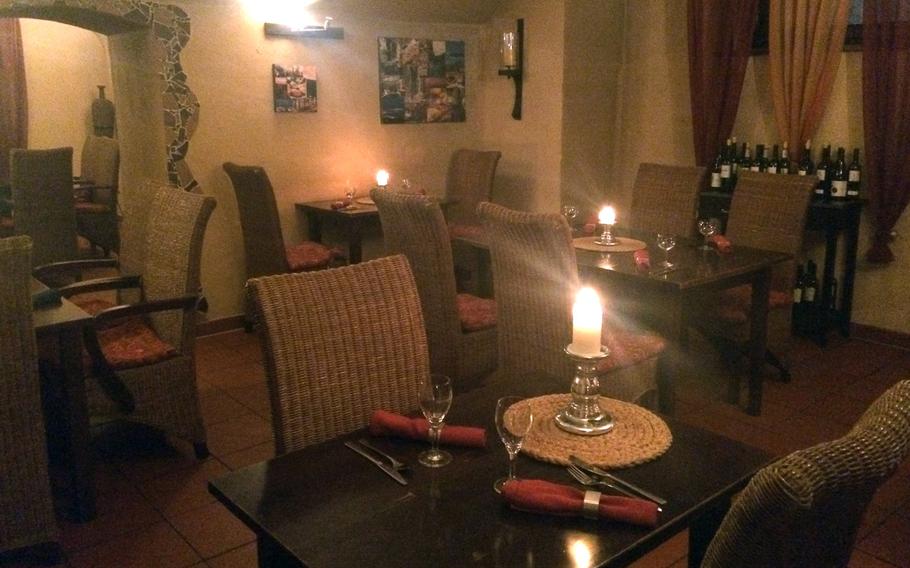 If you like to eat out, Kaiserslautern's options can seem pretty limited — lots of German and Italian restaurants, with an occasional Thai or Asian restaurant here or there.
Looking for something a little different — and after reading some good reviews, — my daughter and I decided to try Tamarillo, a Spanish restaurant a few blocks from the city center.
It's hard to gauge the place by the outside in winter: The beer garden was closed, and the historic building that sits on the edge of the Stadtpark was looking a little dark as dusk was setting over the city.
But the dining room was warm and inviting. I'd even call it cozy.
True, there were only two other patrons in the restaurant when we arrived on a weekday evening, but the layout of the tables led me to believe that you could have a quiet meal here no matter how busy the place got.
First, we ordered drinks. The menu contained a large selection of dry and semi-dry wines as well as other drinks, but I decided on a beer. My daughter chose the sangria, and after a quick sip, I was jealous. My beer was, well, a beer. Her sangria was a refreshing medley of oranges and lemons, along with the red wine and maybe a little brandy. It seemed like the perfect drink to sip in the restaurant's beer garden when the weather turns warm.
On its website, Tamarillo bills itself as a restaurant and tapas bar. And while there were plenty of tapas from which to choose, we opted for a more traditional dinner.
First, we tried an appetizer of roasted tomatoes, baked zucchini and goat cheese, all drizzled in a balsamic vinegar sauce that was a bit on the sweet side. But, when you put it all together on your fork, it was delicious.
There were plenty of fish and meats to choose from for our entree, and we decided on the fish paella for two people. The rather large portion came topped with shrimp, mussels and red and green roasted peppers. Underneath, the Spanish rice was chock-full of salmon, whitefish, squid and octopus. I can't say I loved the dish, but my daughter really enjoyed it.
And even though we were feeling rather full from the paella, we figured we had to try the dessert.
We ordered coffee and the variation dessert, which turned out to be an excellent choice. First, the strawberry sherbet really cleansed the palate. Next, we dove into the creme brulee and the panna cotta, which was topped with fresh strawberries. Both were divine.
The fourth dessert, a natilla, had a crunchy top that we didn't particularly care for, but the custard underneath was quite good.
In the end, I considered the trip a success. I'd say it's worth a return trip, although next time I think I'll try the tapas, or maybe a nice juicy steak.
And, I'll definitely leave room for dessert.
Tamarillo
Address: Pirmasenserstrasse 59, Kaiserslautern
Website: In German: www.web75090.customer.xenway.de. The restaurant also has a Facebook page.
English menu: Yes
Price: Tapas start around 4 euros, with entrees running between 15 and 20 euros.
Other: The restaurant also serves Sunday brunch from 10 a.m. to 2 p.m., starting at 9.50 euros.
In warmer weather it's a good idea to book ahead, since the beer garden tends to fill up quickly for both lunch and dinner.
---
---
---
---