Coastal camping at Japan's Osaki Peacock Park
---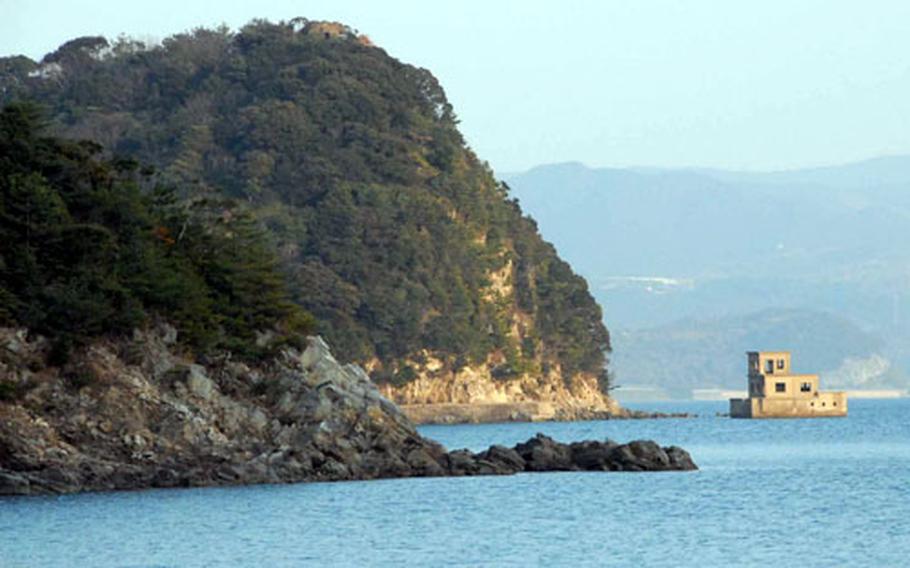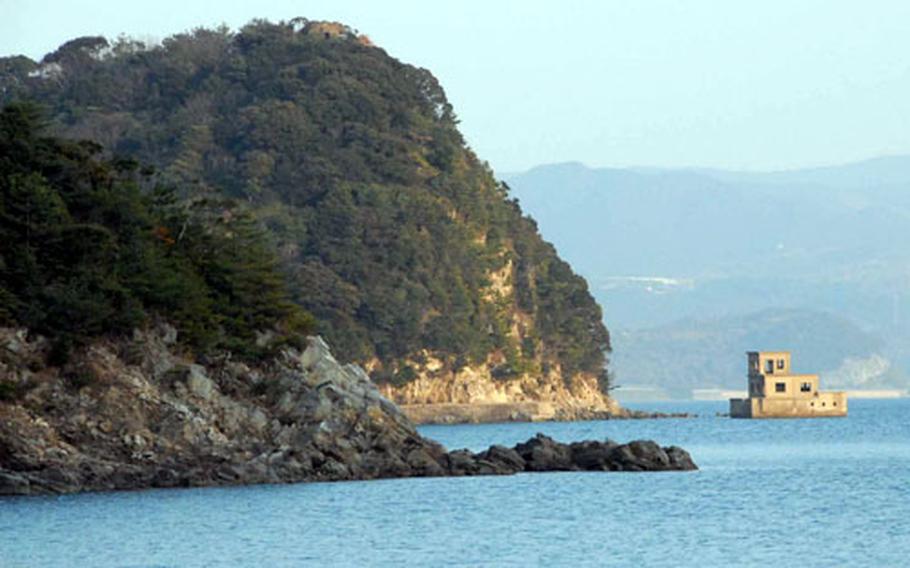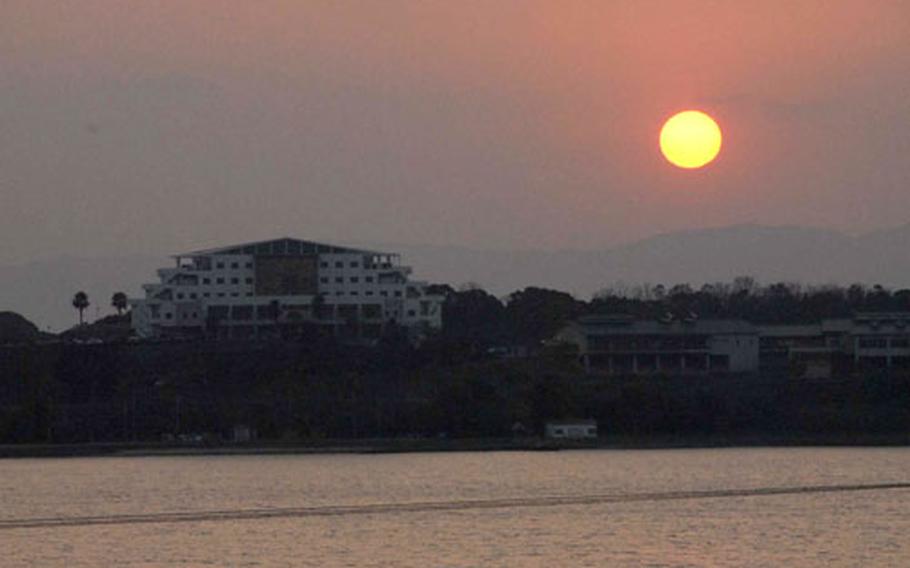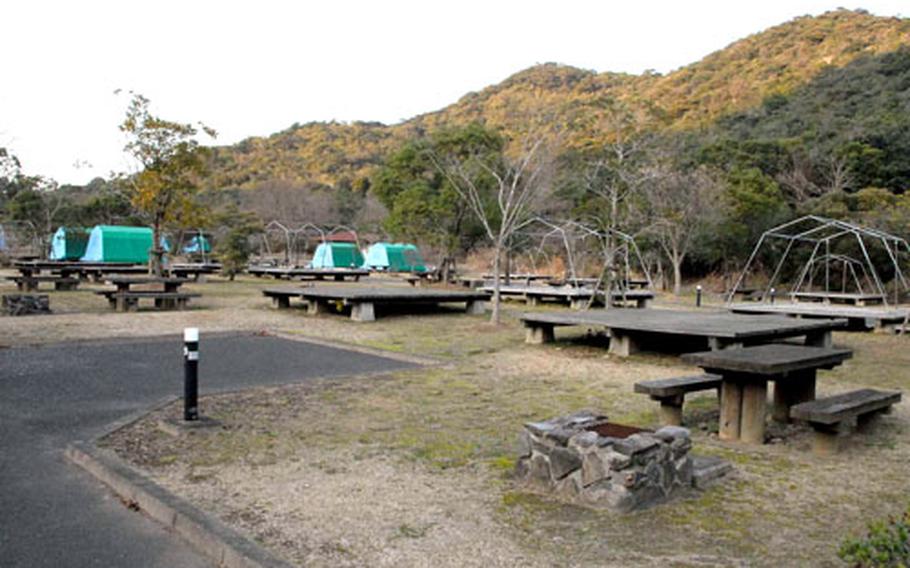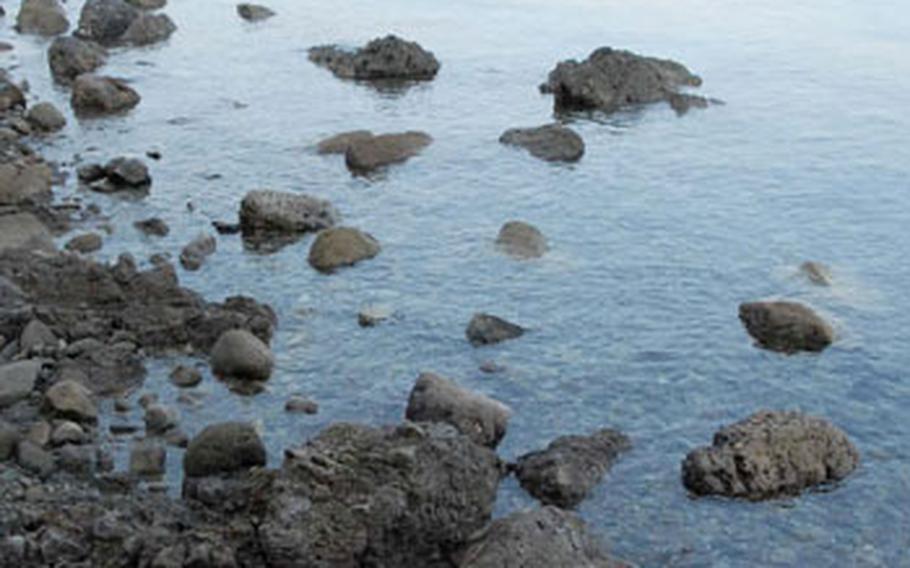 Japan's natural beauty welcomes visitors to Osaki Peacock Park
On a chilly fall night, two friends and I escaped the din of Sasebo city and headed south to the outdoors of Omura Bay.
We made a campsite along the shore under a round, silver moon.
I'd spent my first months in Japan daydreaming of past hikes stateside in the mountains and lowlands of the Carolinas — camping trips punctuated by alligators and thigh-busting ascents — and I was eager to get into the wilds of Japan.
Osaki Peacock Park juts from the northern shore of Omura Bay in Nagasaki Prefecture, about 35 kilometers south of Sasebo Naval Base. It is one of a handful of public campsites within an hour drive of the base.
The park had vistas of tree-covered mountains and vibrant near-shore waters — a good example of the beauty of northwestern Kyushu.
It's not the primitive wilderness of the Appalachian Mountains, and there are no alligators.
Osaki is "auto camp-jo," a Japanese version of Western-style camping characterized by elevated camping platforms, mown grass and sidewalks.
It's a popular attraction. About 30 million Japanese go camping at the country's parks annually, according to the National Camping Association of Japan.
The cost for a campsite with a wood-floor platform, picnic table and water is about 5,000 yen, which is typical for auto camp-jo.
To make it even more comfortable, visitors can start or cap their visit with a steamy, 500-yen dip at the Siosai No Yu onsen, which is also on the Osaki Peacock peninsula.
We arrived at the deserted park after sunset and were greeted at the campsite office by an attendant who provided — after a request — with several bundles of free firewood. The site also has beverage vending machines.
The wood, though free, is soft and burns rapidly. If you plan to camp overnight and stay warm, a contingency plan is advised. I brought along my camp ax.
After collecting some extra hardwood from the surrounding forest, we built a fire on a grassy area at the ocean's edge, where we could see the yellow lights of Japanese fishing boats moving silently out on the horizon.
Our campsite was on an inlet and flanked by a rocky beach and dark, looming mountains. During daylight hours, visitors can take a cement walkway along the coast.
There was a ready-made stone fire circle at our site and we were within a short walk of the car. Restrooms and washbasins were within sight.
The weather was cold and the park was devoid of any other campers.
We ate shabu-shabu, a Japanese dish of beef and vegetables, in the firelight and listened to Bob Marley on a battery-powered player.
In the morning, we staggered to the nearby onsen smelling like stale beer and wood smoke. The steamy waters and sauna were a heavenly addendum to the night outdoors.
I didn't find the wilderness I grew to love in the States, but maybe I did come home the next day a little more relaxed.
Osaki is camping-lite. It offers a chance to breathe in the earthly air without straying too far from the sidewalk.
Know and go ...• Getting there: From Sasebo Naval Base: Take Nishi-Kyushu Expressway south to Jusco. Follow Highway 205 south past Huis Ten Bosch toward Nagasaki. Osaki Peacock Park is about 15-20 minutes past Huis Ten Bosch and is marked by a road sign over 205. Turn left and follow the road toward the bay to an intersection with a peacock statue. Veer to the left and follow the signs to the Osaki campground parking lot.
To Siosai No Yu onsen from Osaki campground: Leave the campground parking lot and veer left at the peacock statue. Follow the road a short distance past a public beach and keep right at the fork. The onsen is at the top of the hill overlooking the bay.
• Cost: For six-person auto campsite: 5,000 yen with tent; 4,000 yen without tent. Each site includes picnic table, fire pit and space for one car.
For oceanfront camping: 500 yen for high school students and older; 400 yen for children younger than high school age.
• Phone: 0956-82-2661
— Travis Tritten
---
---
---
---