Christmas spirit translates easily into Japanese
by
Alexa Jenner
December 25, 2005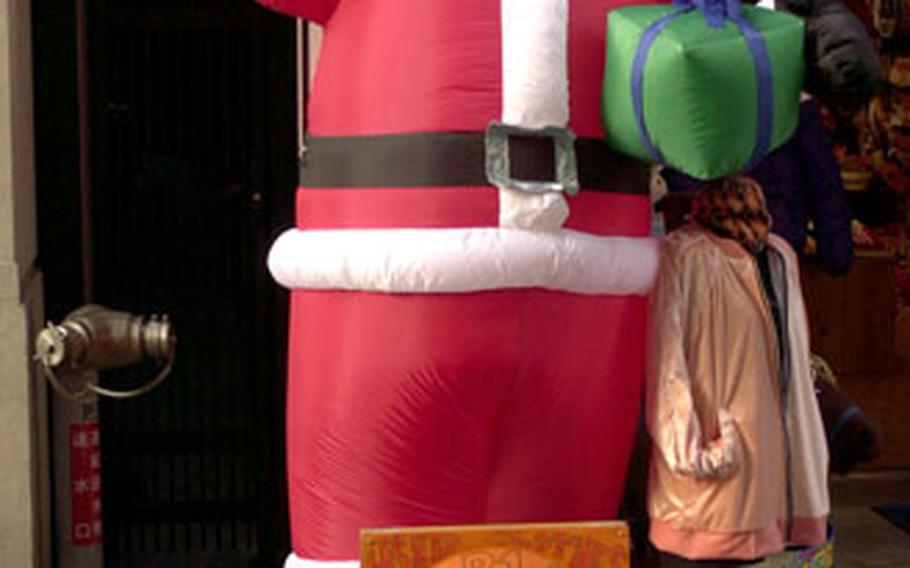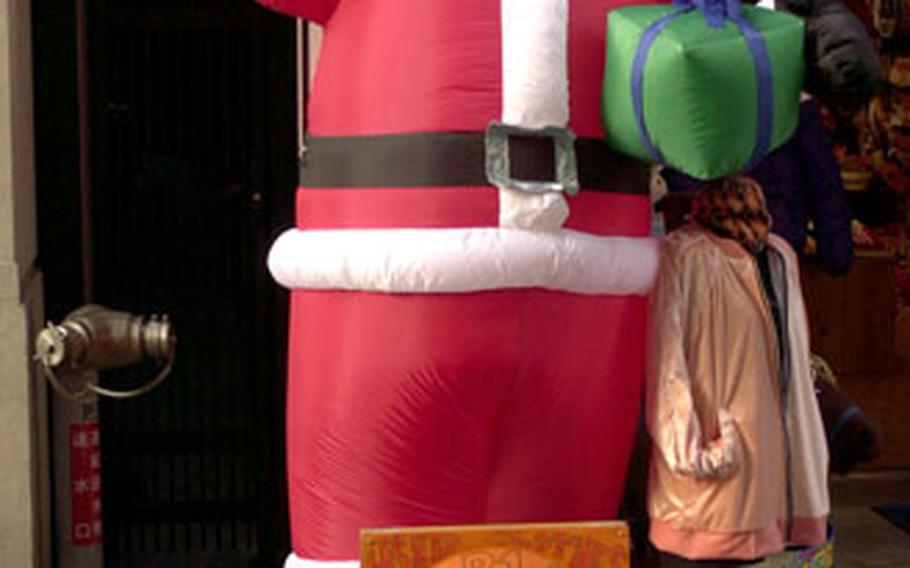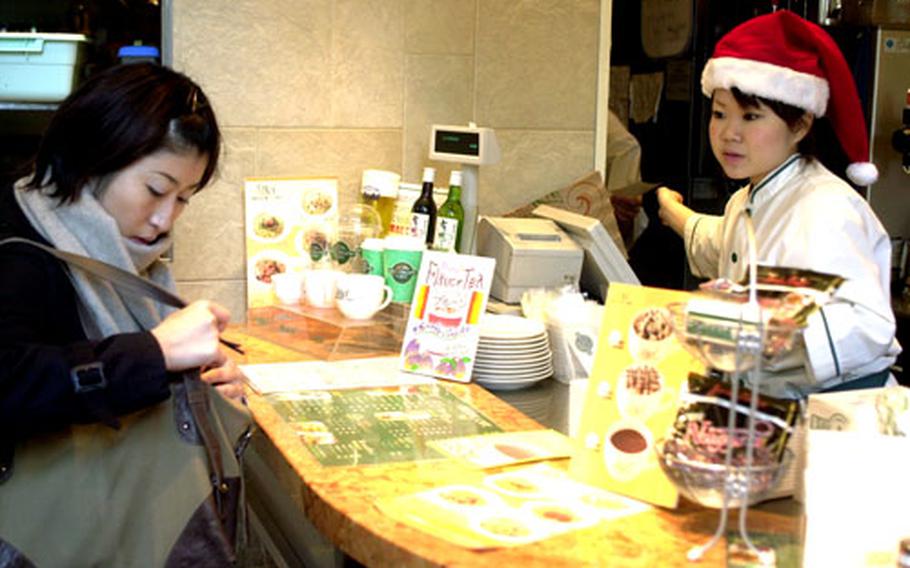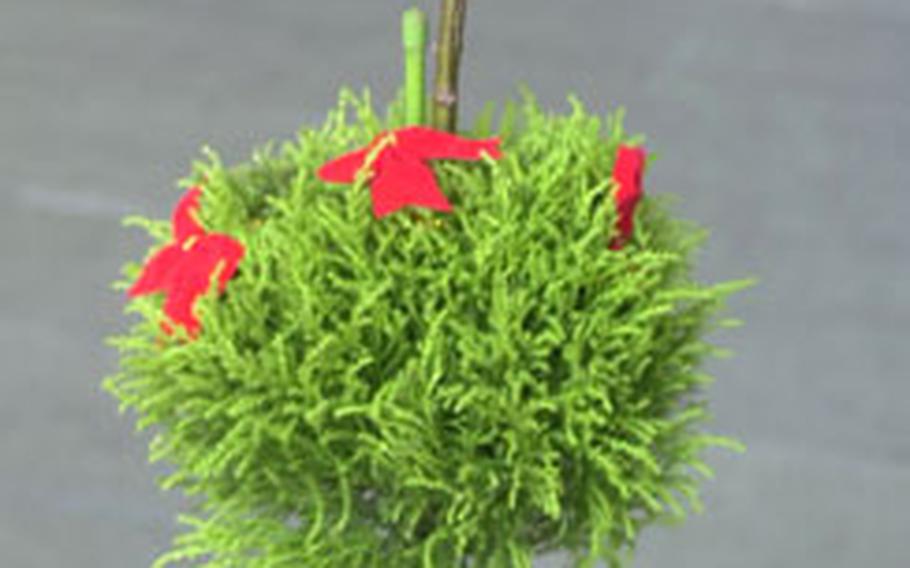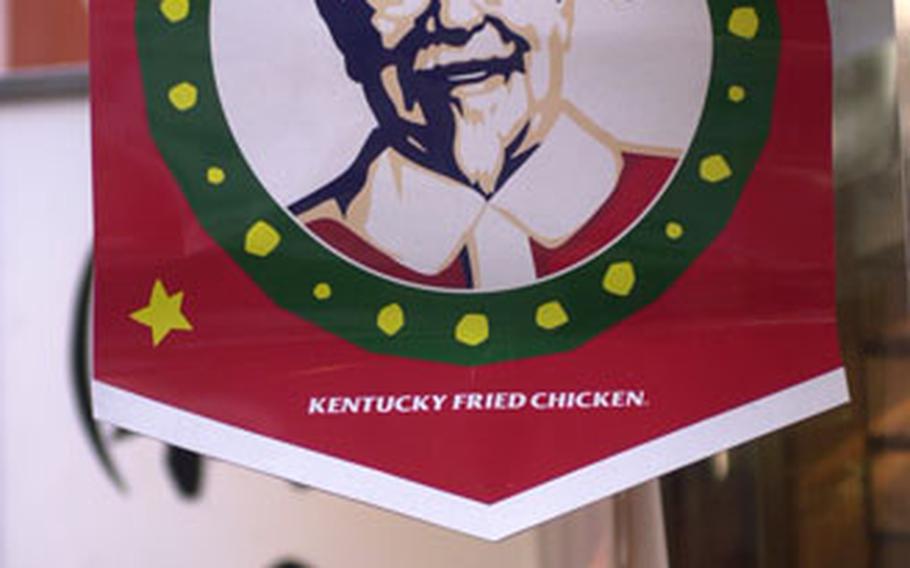 Many Americans experience the magic of Christmas by reuniting with family while decorating the Christmas tree and drinking eggnog. Others wake up to the aroma of a once-burning fire and freshly fallen snow before attending church.
In Japan, children dream about the gifts Santa might bring, but are not raised to understand the holiday's affiliation with Christ. As they get older, Christmas becomes a time for young couples to express their love.
Although aspects of Christmas vary between the two cultures, the Christmas spirit remains the same — inspiring people to come together.
While a majority of the Japanese are Buddhist and Shinto — less than 1 percent of the population is Christian — this does not prevent them from celebrating Christmas.
"Christmas is not a religious thing in Japan, but it is still a special day," said Reiko Yoshihara, a professor at Nihon University.
As a child growing up in Tokyo, Yoshihara decorated a small tree with her family and waited for Santa Claus (Santa Kurohsu). "We didn't leave him cookies but we believed in him as children," she says. "Santa was the one who brought gifts, so we did not give gifts to our parents."
Although as children the Japanese open gifts from Santa and eat dinner with their family, Christmas is not considered a family holiday, Yoshihara said. "Most young people, once they enter high school, celebrate Christmas Eve or Christmas day with their friends."
She added, "Because most Japanese people are not Christian, Christmas is not a family holiday."
When Christmas was introduced to Japan by Christian missionaries, it was celebrated only by those who had adopted the faith. Today, however, it is celebrated throughout Japan.
"Christmas is one of the signs that Japan has become more westernized," Yoshihara said. "My parents didn't celebrate it when they were young."
Throughout Tokyo, Christmas lights conquer the city's darkness, and miniature stuffed Santas wave from store windows. Christmas carols (in English) are heard throughout the entrances of small shops and department stores. In this respect, it is hard to differentiate Christmas in Japan from that in America.
But two aspects of Christmas in Japan separate it from America: the consumption of Christmas cake and the romance that surrounds the holiday.
Masato Hirata, raised in Tokyo, remembers the Christmas Eves when his father used to bring home Christmas cake ("kurisumasu kehki") for the family. "As a child, we celebrated Christmas on the 24th with a small (artificial) tree and Christmas cake," he said.
"Topped with cream and strawberries, the Christmas cake is essential for celebrating the holiday," Hirata said.
Most Japanese buy their Christmas cake from bakeries, and after the 25th, the cake is considered old and out of date.
Unlike New Year's in Japan, Christmas is not a national holiday. For Hirata, New Year's is more important than Christmas.
"For me, it's not just a celebration but it also allows you to think about your goals and aspirations for the next year," he said.
Maiko Nakarai, 21, a Harvard University senior, was born and raised in Tokyo before moving to America at age 11.
"I think the one thing that is really different is that in Japan, Christmas seems to be a time for couples (not necessarily married), whereas in America, it's definitely a time for families.
"After childhood, Christmas is most important to teenagers and young adults in Japan."
Asako Ieiri, 19, is a receptionist at Soho's, one of Shibuya's finest Italian restaurants. She is happy to offer insight into how teens view the holiday.
"For Christmas Eve, we use a two-hour system," she said. "So if you make a reservation for 6:30 p.m., you only get that table until 8:30 p.m. The tables booked between 6:30 and 7 p.m. fill up right away, so you have to plan ahead. If you don't make a reservation at least a week in advance, you may not be able to eat until 9:30 p.m."
When Ieiri reviewed the reservation list for the 24th, she noticed that all of the reservations were for parties of two except one (which was a party of five). "Most of our customers are couples between the ages of 20 and 40 on Christmas Eve," she said. "It's a lot like Valentine's Day in the United States. Girls expect something romantic. They dress up in elegant outfits wearing heels and fur, and they love to wear black and white with pink. They are obsessed with wearing pink on the holiday!"
Along with an expensive dinner, girls expect gifts from their boyfriends. "Girls anticipate gifts around $500-$600. At the very least, they want it to be a romantic evening," Ieiri said. "For girls, the holiday is a time to show off your boyfriend. Many often go to dinner and then stay at a nice hotel.
"As for me, I'm hoping for a romantic night."