Catch a show at Tokyo's premiere Kabuki Theater before the curtain closes
by
Grant Okubo
March 21, 2010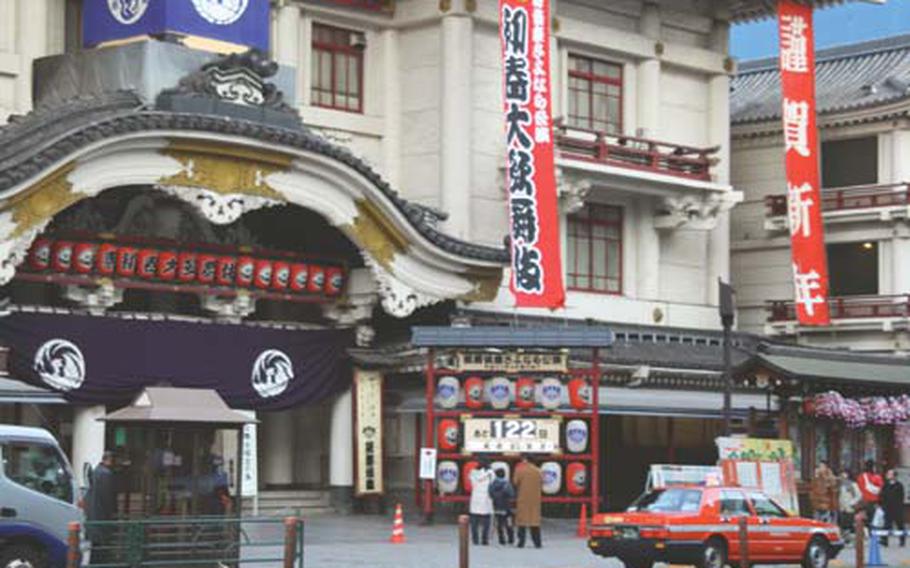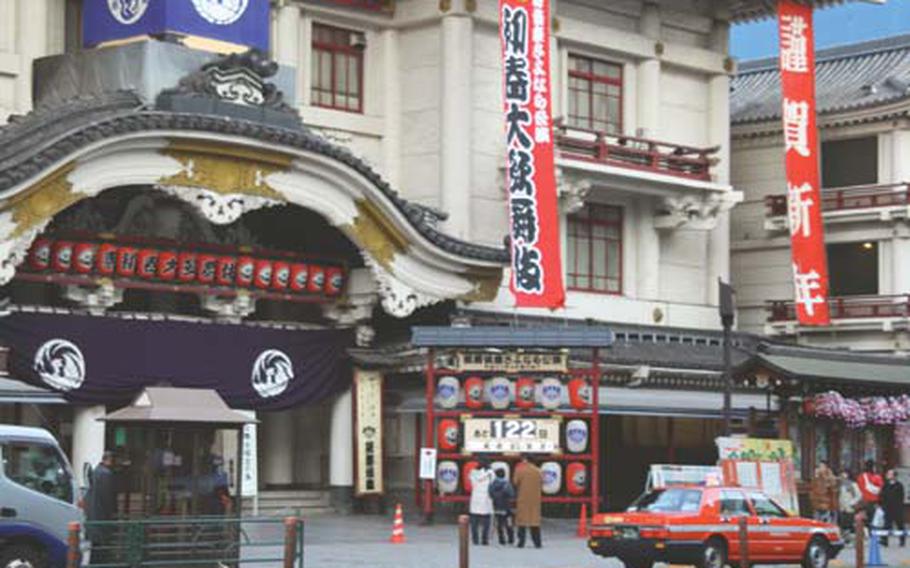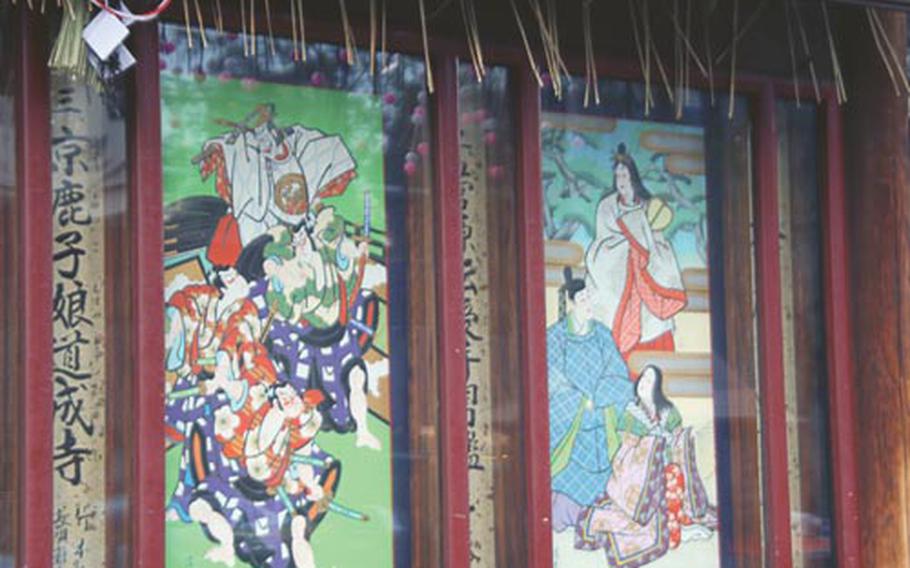 Nestled amid the packed neon-lit streets of Ginza you'll find Kabuki-za — a leading theater for Kabuki, the classical Japanese dance-drama that dates back to the early 1600s.
This historic theater — which has survived war, fires and earthquakes since opening in 1889 — will close for good at the end of April to make way for a new theater expected to be completed in 2013.
I have seen and enjoyed Kabuki performed in the U.S. and wanted to see how it's done in the land in which it originated.
I quickly learned that Kabuki-za offers two plays a day, a matinee from 11 a.m. to 4 p.m. and an evening show that runs 4:30 to 9 p.m. I also discovered that $200 could buy me a reserve ticket in the lower level. Now that is a lot of money and, to be honest, I just didn't feel comfortable throwing around that kind of money to see plays I'd never heard of.
However, there is an alternative that I highly recommend for those who just want a peek into the world of Kabuki: sign up for a one-act performance. These are individual segments of the play that stand alone as stories and usually last about an hour. All you have to do is pick one and show up at the box office an hour before to buy your ticket. And the price is right.
After paying about $8, I headed into the building and found my way to my seat in the upper level. I was in the "nosebleed" section. I highly recommend bringing binoculars or opera glasses if you find yourself seated in the upper levels. You won't regret it.
As I settled in to take in the one-act play titled "Hikamado," a narrator filled in new arrivals on the parts of the story line that had already played out. As you might imagine, everything is in Japanese. But I was prepared, and put on the headsets I rented for about $7 that provided English translation. The headsets are pretty much a must if you're at all interested in following what'shappening.
So there I was, in the nosebleeds with my headsets on and taking in all the action. The first thing you'll notice is that the women in the play look like men. That's because they are men. Some
traditional theaters still keep up this old practice of having all-male casts. Actually, all-female casts was the standard at the onset of Kabuki until women were banned from the theater in 1629 and replaced by all-male casts. The male actors, called onnagata, perform both male and female roles. As each character — most made up in elaborate rice flour makeup — appeared on stage, the audience applauded. With the strumming of a shamisen — a Japanese three-stringed instrument — in the background, the actors recited their lines. I found the performance interesting and obviously very different from conventional western theater. In Kabuki, there seems to be less emphasis on hiding the performance aspect. The actors are more deliberate and intense in their delivery. Many are larger than life.
I really enjoyed myself and was engaged in the action, as were most of the others in the packed theater. I did see a few folks nodding off here and there, but I concluded they were ones who signed up for the full show.
Watching my first performance of Kabuki in Japan at the Kabuki-za was certainly a great choice. In the shows I saw in the States, the actors performed Kabuki in English, albeit with a stylized inflection. So seeing Kabuki done as it was originally created was quite a kick for me. I laughed during the funny parts and stopped to think during the more serious moments. Even though it was only one act and cost me a mere $8, it left a lasting impression on me. If I happen to be around when the new theater opens, you can expect to see me there.
okubog@pstripes.osd.mil
Kabuki-za is near Higashi-Ginza Station, which is on the Hibiya and Toei Asakusa subway lines. You can also take a short walk up Harumi-dori Avenue from the main Ginza Station.
For more visit: www.shochiku.co.jp/play/kabukiza/theater/
Know and Go
Kabuki-za is near Higashi-Ginza Station, which is on the Hibiya and Toei Asakusa subway lines. You can also take a short walk up Harumi-dori Avenue from the main Ginza Station.
For more visit:www.shochiku.co.jp/play/kabukiza/theater/