'Call of Juarez: The Cartel': Don't answer the call
---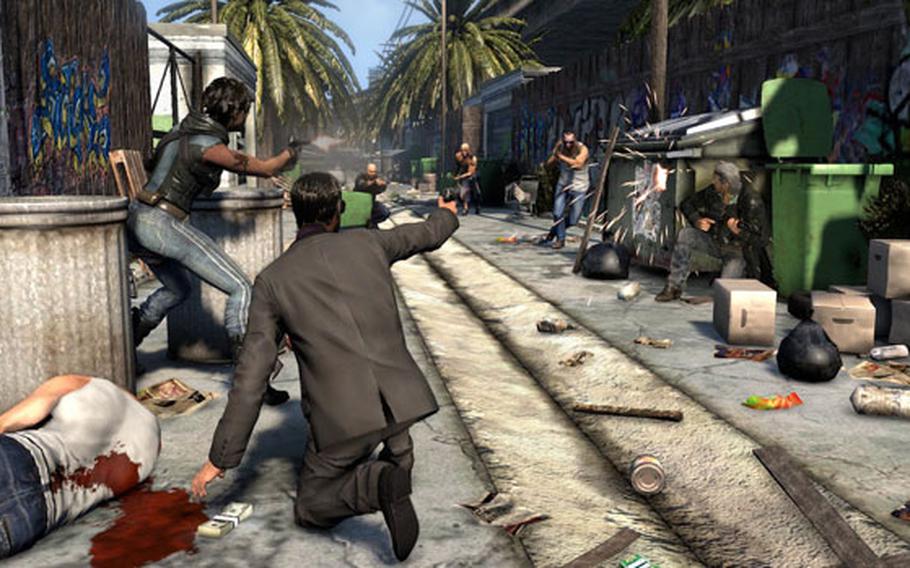 Some calls shouldn't be picked up, and "Call of Juarez: The Cartel" is definitely one of them.
It is perplexing how anyone could have green-lit this poorly made M-rated game from Ubisoft.
The game attempts to mix the feel of a run-and-gun Western with a modern first-person shooter and fails miserably.
It's difficult to pinpoint just one thing that plagues this game. But a good place to start is with the story, which follows a covert three-person law enforcement task force put together to bring down the Mendoza Cartel, a Mexican crime syndicate responsible for trafficking drugs, weapons and prostitution between Los Angeles and Mexico.
You can play each mission as one of the three characters, but the overall plot is the same no matter which character. The group is made up of gritty LAPD homicide detective and decorated war veteran Ben McCall; opinionated, street-smart FBI agent Kim Evans; and Eddie Guerra, a shady, smooth-talking DEA agent.
The templates of these characters all seem based off of contrived and unoriginal roles from countless law enforcement dramas. The characters are all pretty jaded and unlikable, making it difficult to really get behind them.
The dialogue is equally bad. There is an overuse of bad language that seems thrown in simply for shock value. The excessive language comes off more as a weak attempt to make this game seem harder and edgier than it really is.
Eventually it becomes just downright annoying. For almost the entire time I played, I had to listen to one of the characters yelling, "if we weren't watching your back, you'd be motherf****** dead." It wouldn't have been that bad if the characters said it once or twice, but it went on incessantly even as I was taking down the enemies. After awhile, the only way to stomach the game is to play it on mute.
It just gets uglier from there. The graphics looks like they were from games put out five or six years ago. The textures and background are truly an eyesore to any respectable gamer. Most of the enemies firing at you from afar look like blotchy figures.
The gameplay is also plagued by many inadequacies. Other characters are constantly appearing ahead of you and obscuring your character's line of sight. If the other characters aren't getting in your way, they are getting stuck in walls and corners, one of the many glitches that occurs far too frequently. When trying to zoom in on the targets, the game employs a heavy-handed blur effect around the target to give a sense of depth of field. However, this makes it impossible to see the target clearly when you zoom in, which totally defeats the purpose.
The game does offer a three-person online co-operative mode, allowing you and two friends to play the games. Unfortunately, I can't see recommending this game to anyone.
The controls are decent, and are probably the only thing I don't have major complaints about.
While not the all-time worst game I've ever played, "Call of Juarez: The Cartel" certainly comes close.
Overall Grade: D-
---
---
---
---