'Call of Duty: Black Ops': Army vet's input helps ensure realism
by
Warren Peace
November 9, 2010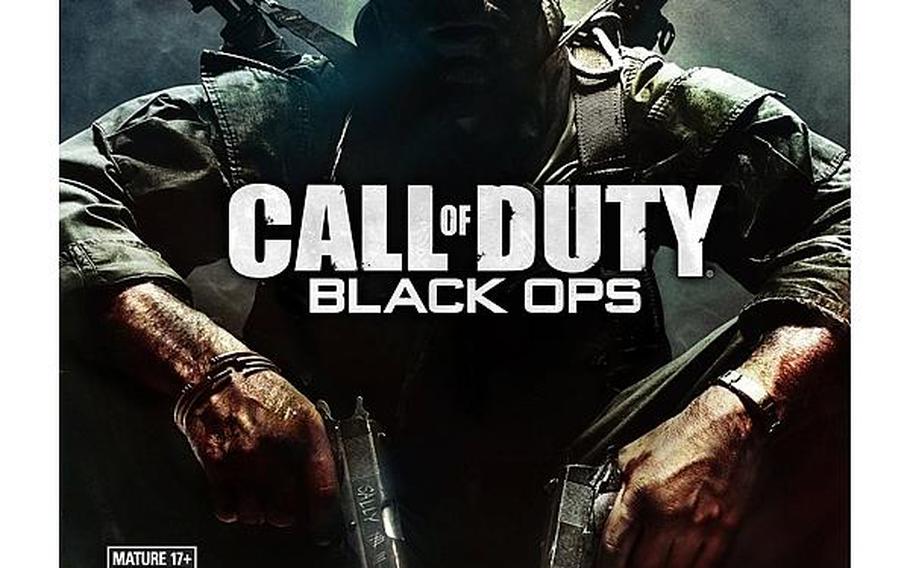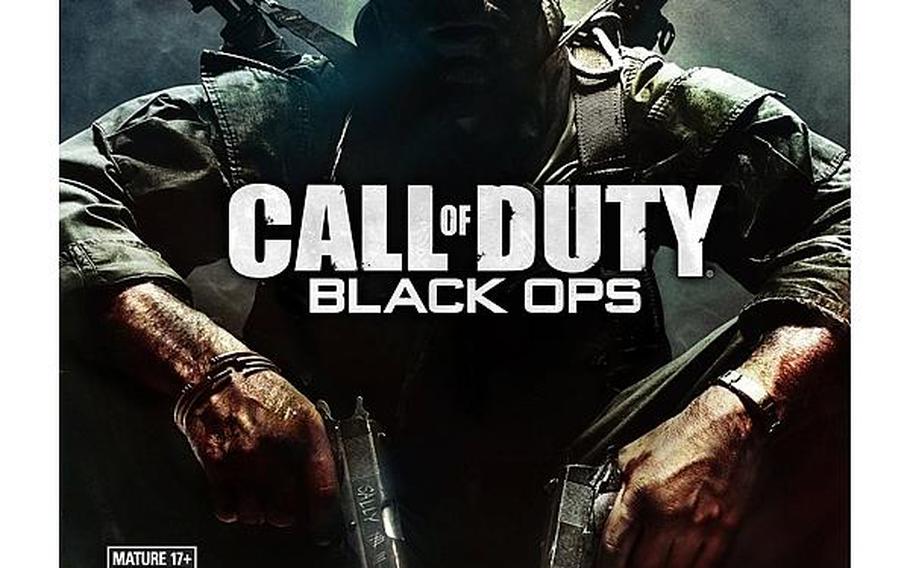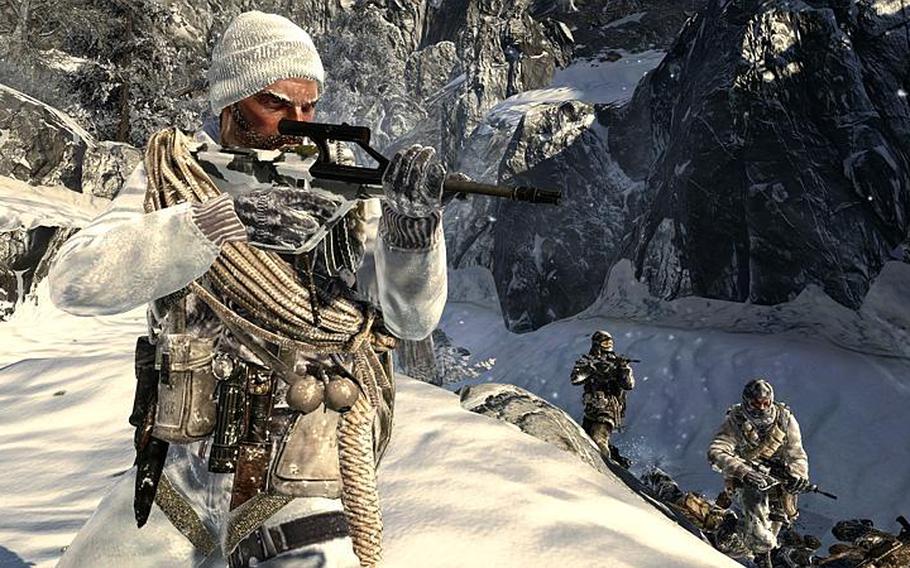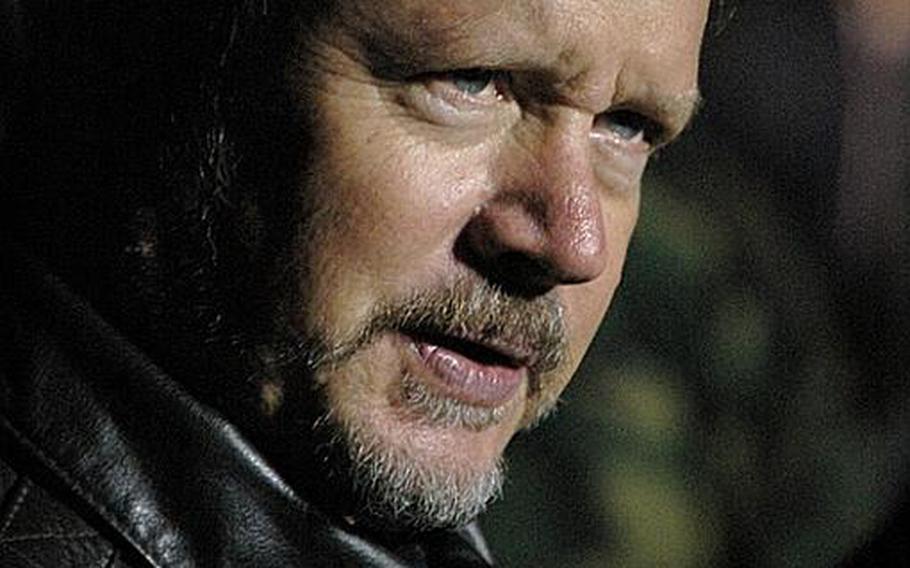 The heads at Activision hired Hank Keirsey based purely on his military experience and knowledge to act as an advisor for the first "Call of Duty," released in 2003. He hadn't played a video game since "Pong."
Since then, Keirsey has contributed to every iteration of the franchise, including the new "Call of Duty: Black Ops," thus playing his part in creating a game lauded by veterans and critics as the most tactically and historically realistic game franchise to date.
Keirsey, a retired Army lieutenant colonel, attended Ranger School and served in the 82nd Airborne Division as well as the 8th Infantry Division while it stood guard against the possibility of a Soviet invasion of Germany during the Cold War. He also taught military history at West Point before retiring in 2000 with 24 years' active-duty service. He still works as a contractor for the Army at times.
I had a phone conversation with Keirsey to find out who the man behind the scenes is, how he contributes to franchise's success and get an idea of what to expect from "Black Ops." Following is an edited version of that conversation.
How did Activision find you? I mean, what really got you into this gig?
Keirsey: When the video game industry wanted a history guy, they wanted a guy with a history background with a little bit of military history and some active-duty expertise. I initially replied that I am really not that interested in video games. Then, when I went out and saw the passion and level of fidelity that went into re-creating the World War II weapons in games, I became a fan, realizing that they were actually teaching history by an indirect approach.
What exactly do you do on an average day working with the game developers at the Activision offices?
Keirsey: I'm in upstate New York right now and those lads are in Santa Monica (Calif.). So, they fly me out there about once a month and I'll wonder through every one of the offices and give military advice whether it's needed or not.
Most of them need more cardio so I drop them to give a few pushups.
Then, we'll sit in a room and, depending on where we are in the development cycle, you bring all the animators, script design guys and bring someone else and hash over a few ideas on a white board.
I'll confess that (with) the current "Black Ops" game, I am not as involved as I normally am since the Army wanted me to go back to Iraq and help them for a year. But, I have seven years with Treyarch (Activision's development studio for "Black Ops"). Even though I was gone, the basic knowledge about radio communications and all the things you normally don't want to jack up in a game or a movie, well, they built on that knowledge base.
Where do they get their ideas for the plots and settings?
Keirsey: Their story ideas pop out of their creative little heads. Sometimes fueled by collective bull sessions — some of which I get to participate in, sometimes stoked by movies or books.
One of the last sessions we had was: "Where are we going to go with this next game?" They didn't want to go back to World War II.
In the "Black Ops" game, a lot of their ideas come from a day spent with John Plaster, an old member of SOG (Studies and Observations Group, a covert, classified unit in charge of unconventional warfare during the Vietnam era), who wrote a book by the same title.
Why is the game based on the Cold War and what parts of the era does the game focus on?
Keirsey: They didn't want to do modern warfare since the other studio did that. They looked at the Cold War. The Cold War had things going on like Vietnam, which had its own baggage all to itself, and Cuba.
What you didn't see behind the curtains; you had strategic reconnaissance going on or prepared to go on at all times to give the information to the decision-makers. So they stood up the Studies and Observations Group. We definitely needed the information. We also needed complete deniability. If you read accounts of what these guys did, it is just phenomenal.
How did you find people to interview about the Studies and Observations Group? It seems like they would be a hard target to find?K
Keirsey: … When the (Activision) guys first broached the idea to me when I got back from Iraq, they said they found these guys from this special "secretive" unit from Vietnam. I went "Uh'oh!" I was very concerned that these people they were talking to were full of crap.
I don't know if you've been around enough, but if you go to a bar, everyone was in Special Forces or Force Recon. Something happens to them when they get back in to the bar. That cook duty didn't seem quite as attractive, so they morphed into a SEAL somehow.
I found out these guys are the ones who I talked to in Ranger School that told me amazing stories, like Bob Howard, who got the Medal of Honor, was in fact in this group. So it was a real group, and a great group to focus on.
It also lends itself very well to the gaming industry because they could pick any weapon they wanted.
Is the game based on real events the Studies and Observations Group participated in?
Keirsey: It is. It is going to put them in some actual scenarios they were in and then it is basic historical fiction.
They go places where you can't find a record of people having gone. They focus on the actual unit and then there's a little bit of creative license in the fiction, much like a movie would do.
But, the legacy of courage this unit basically gave us I think is honored by this game.
Are any of the characters in the game created from the likeness of the actual people from the unit? Any real names used?
Keirsey: No. They found some pretty studly looking humans to portray, but they didn't use the likeness of these guys. I can say that if they used Bob Howard, people would say he looks too tough to be real. But, he recently passed away last year.
What are the biggest hurdles you've had to cross with the developers? Do you ever butt heads with them about concepts in the game and one of you has to give?
Keirsey: Absolutely. Even though authenticity and realism is one of the selling virtues of all the "Call of Duty" games, their real fan base is those who play the game. So, if the smoke grenade takes longer than six, seven or eight seconds to develop a smoke screen it's not fun.
I'll say, "You're not going to have a smoke screen that quick." They say, "Yeah. We've got to speed this up because we need to keep up with their attention span."
People always ask me: "Is this really realistic?" I say "No." Maybe it's realistic in the terms of the engagement itself. In order to get to that one fight you are doing on the screen, we spent about six months in some (expletive deleted) little hole eating bad food, getting sand up our orifices and getting wet and rained on.
That's the expansion pack that needs to go out if they want realism.
What is the one thing you want serivicemembers to take away from this game?
Keirsey: I think servicemembers need to realize this is a game and to know it is also a tribute to guys who did this for real.
There's a legacy of courage and sacrifice guys who went out and did some very dangerous missions.
---
---
---
---