Burger King Japan sees red with latest special
by
James Kimber
July 22, 2015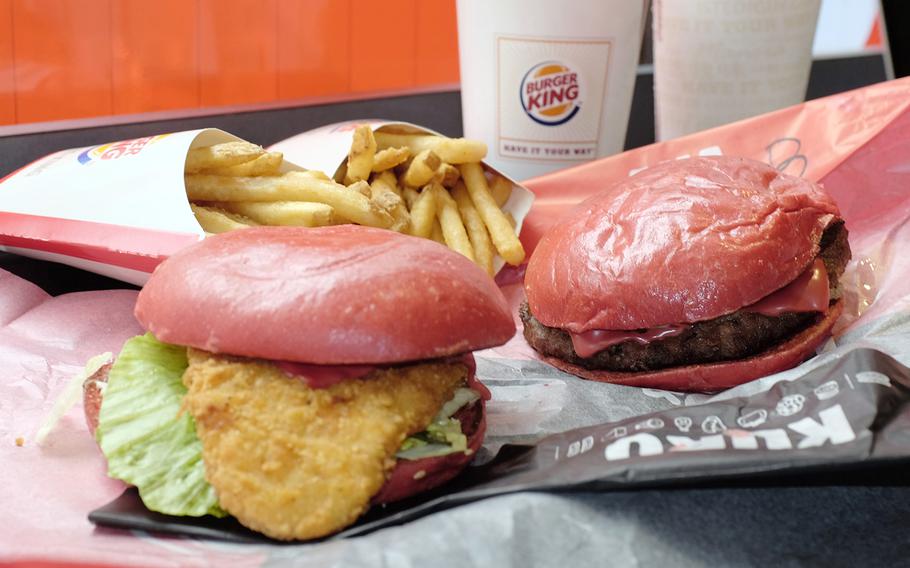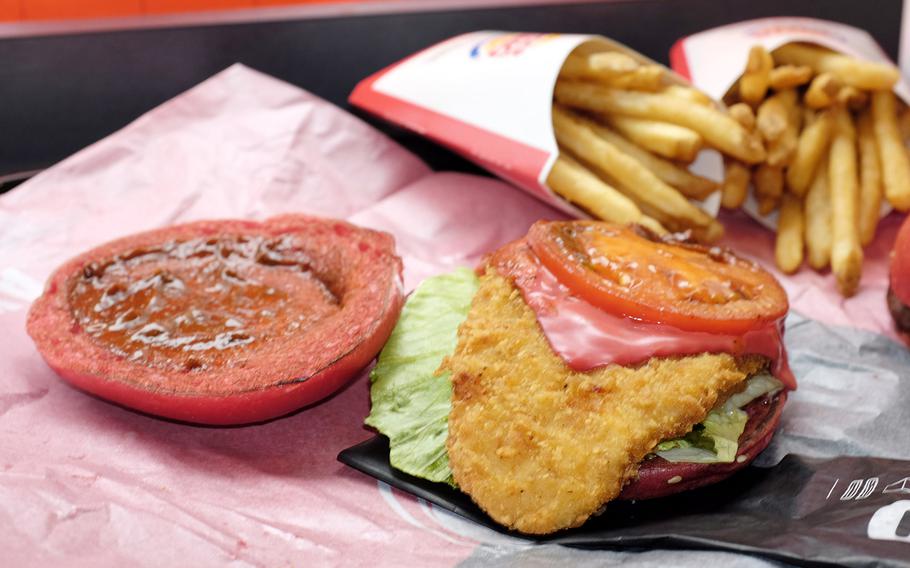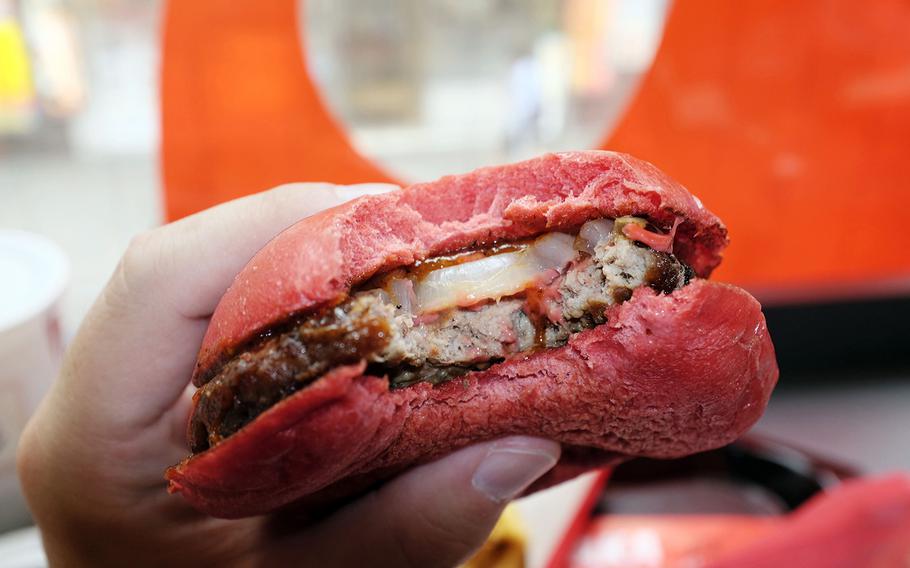 After a cologne that smelled something like a Whopper flamed out, Tokyo-based Burger Kings went back to their original bag of tricks and brought something more colorful to the table.
The fast-food chain surprised the world with the Black Whopper that featured a smoked bun, black cheese and squid ink-infused ketchup last year. This time around, the burger kings brought out a red-colored burger.
The Aka Samurai Burger and Aka Samurai Chicken (aka means red in Japanese) boast red buns, red cheese and a spicy red chili sauce. The black burgers used a combination of bamboo charcoal and squid ink to get their infamous color. The red sandwiches ease up on customers' digestion tracts by using powdered tomatoes to get the red hue in the bun and cheese.
Unlike the black burgers, these burgers were surprisingly decent, which might also explain why the sandwiches were sold out a few times before the end of the day at some locations. The beef patty is the standard industrial beef patty found in every other Burger King sandwich. The bright red color isn't any crazier than a package of tomato-flavored tortillas found at organic grocery stores. The sauce is a miso paste base mixed with a spicy Chinese chili and red pepper combination. The sauce was just spicy enough to punch you in the face and maybe mask any weird flavors. It wasn't hard to think of it as a hamburger served on deployment drenched in hot sauce to make the meal palatable.
The Aka Samurai Chicken was also not nearly as bad as anticipated, but it was more sad-looking. Like most fast-food chicken in Japan, fried chicken is the only option for the Aka Samurai Chicken. Burger King Japan has never claimed to be a healthy option. The cutlet was more limp than crispy and looked like a giant tongue hanging out of the sandwich. The taste — like hot sauce-covered fried chicken.
The sandwiches are seasonal, but expected to remain on the menu until late summer at more than 90 locations throughout Japan. The chicken sandwich is ¥540 (about $4.35) and the beef sandwich is ¥690 (about $5.60).