Bring your friends and dine on a pig at Al Bronzetto in Aviano
by
Kent Harris
July 14, 2015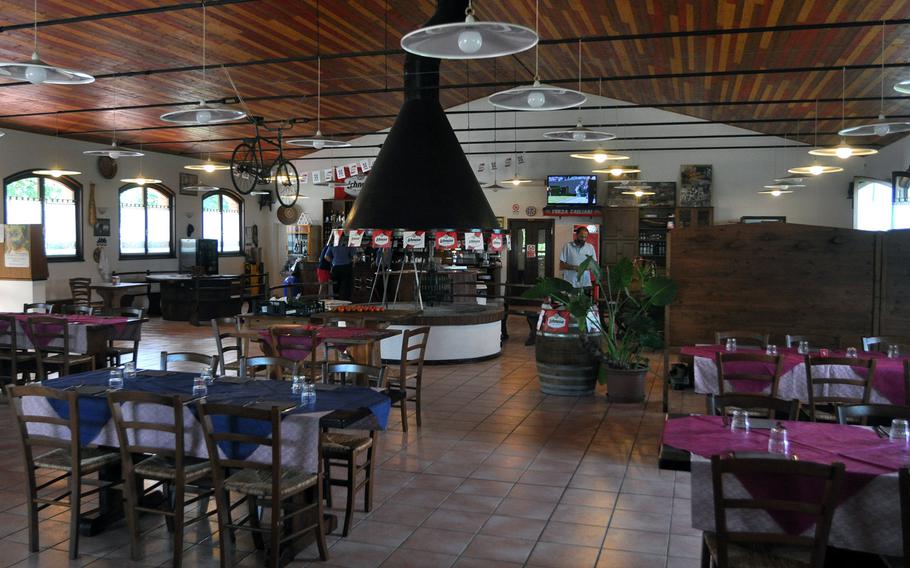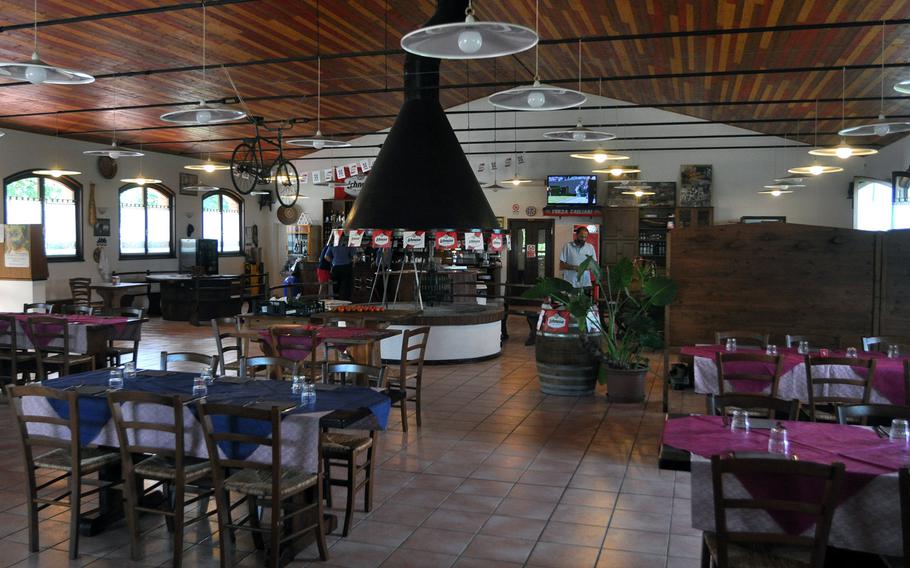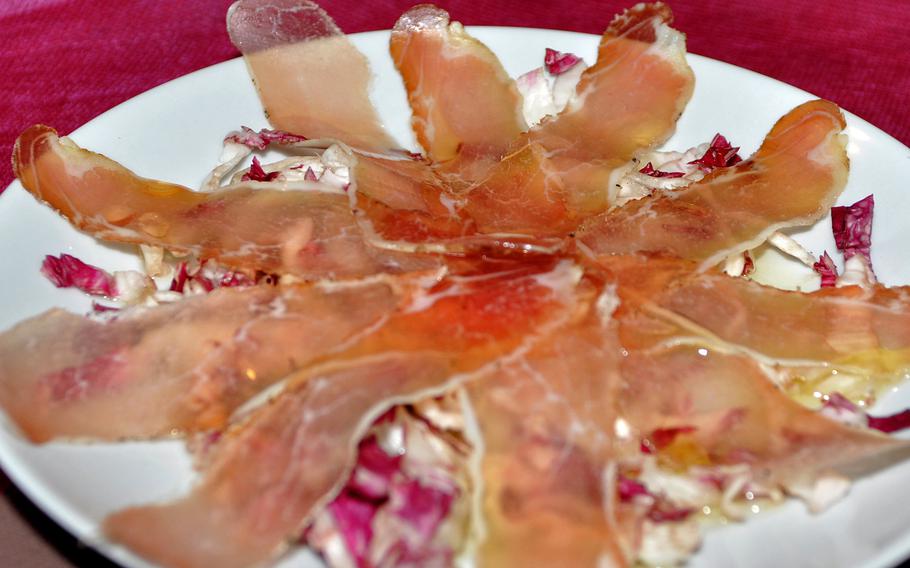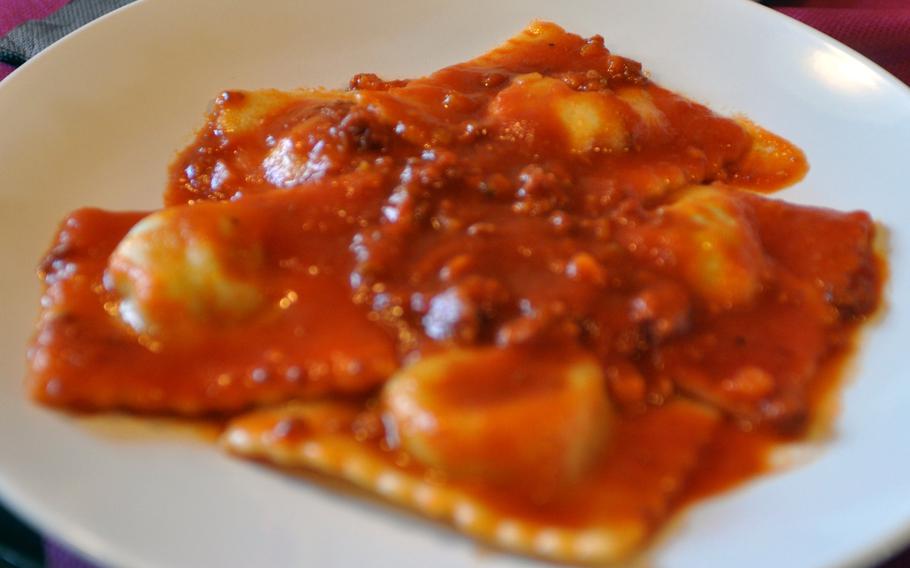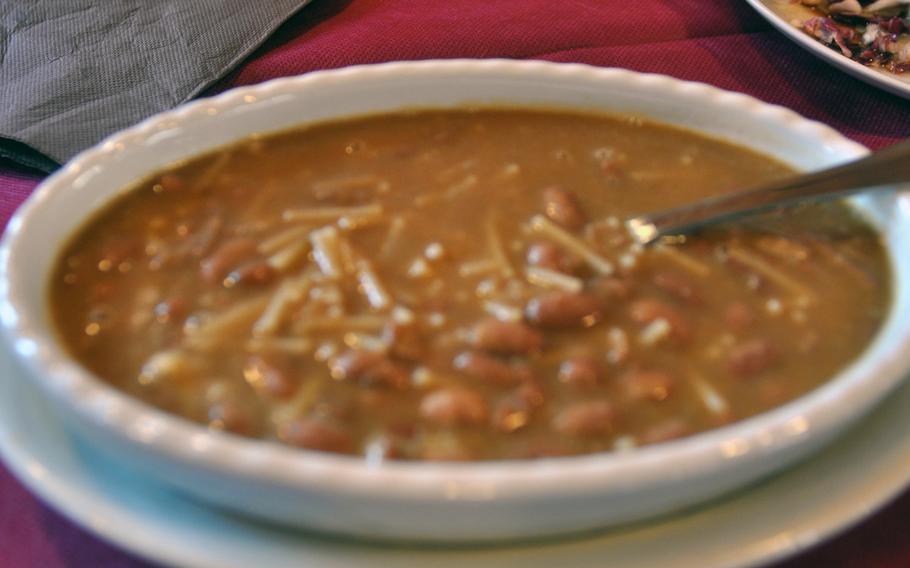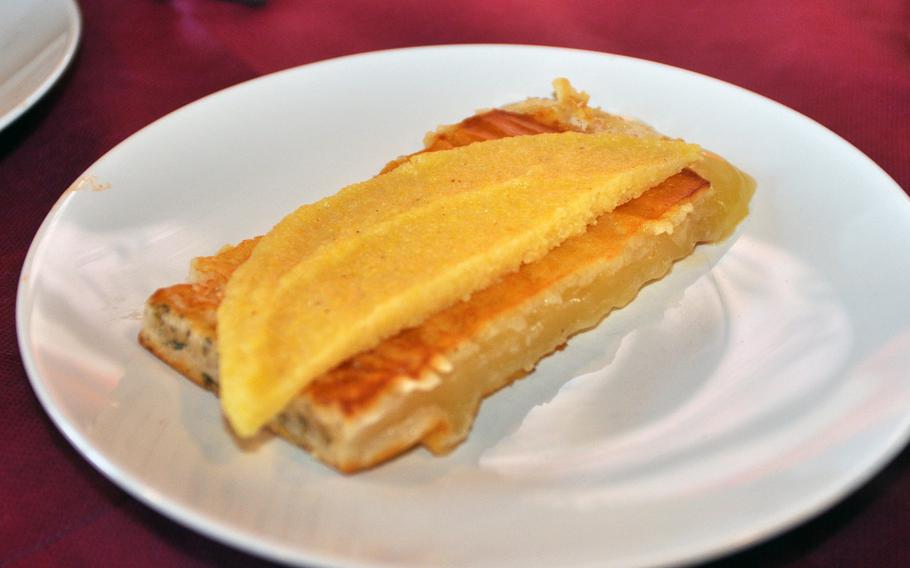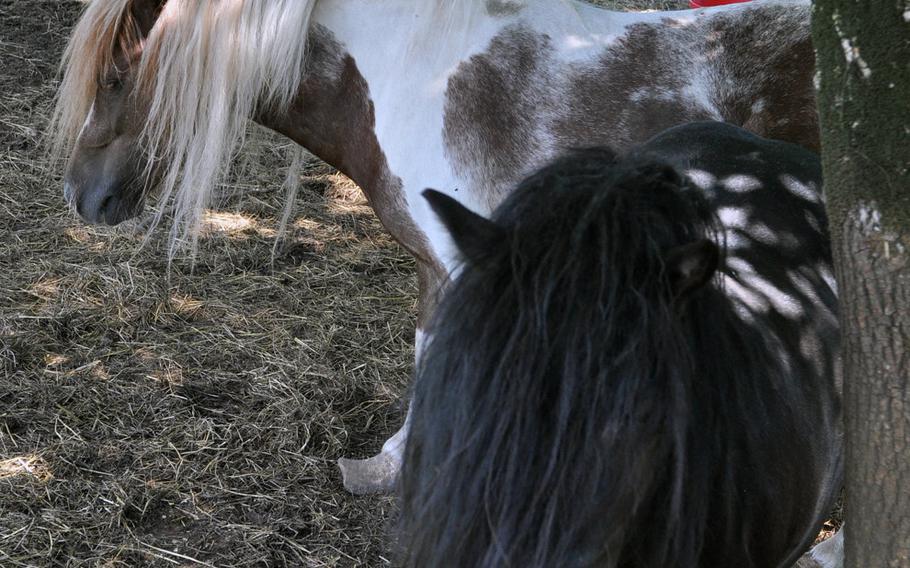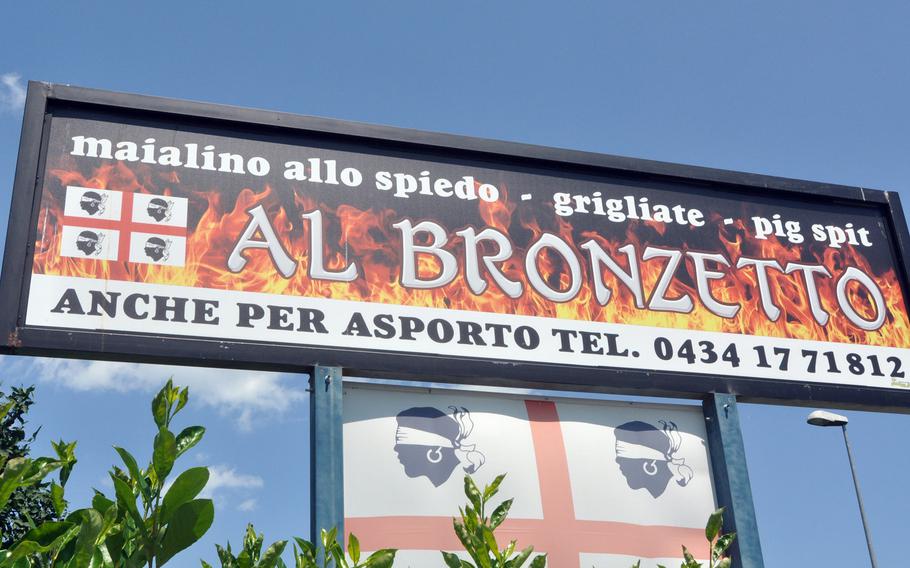 It's possible to pig out at one of the newest restaurants in the Aviano area. But if you really want to pig out on pig, you've got to plan ahead.
Al Bronzetto, a restaurant that opened in December just a few minutes away from two of Aviano Air Base's three gates, specializes in roast pig. But customers need to order at least six days in advance to dig in. And they need to bring some friends. The suggested minimum amount of diners per pig is 10.
For those more spontaneous (or lacking large families or many friends), there's plenty of other fare available. And, yes, some of it comes from animals that once made oinking sounds.
Still, it takes some planning (or blind luck) to visit the restaurant. It's open only four days a week (Thursday through Sunday).
The extended family that runs the place is originally from Sardinia. And there are a few Sardinian specialties that dot the menu: a pasta stuffed with potatoes, cheese and mint, as well as a fritter for dessert. There are also some specialties of the Friuli Venezia Giulia region, too, such as frico, a crisp wafer of shredded cheese and potatoes. A handful of other menu items could be found almost anywhere in Italy.
The staff speaks limited English, but there are menus in English that make it easy to figure out what's available. But expect some changes, depending on the season and what's available. A lamb stew that was said to have artichokes had olives instead during a recent visit.
If you neglected to reserve your roasted pig, try an appetizer of pork sliced so thin you can see through it. There's also a second-course option of a pork chop with potatoes.
Other second-course offerings include dishes of lamb or beef with potatoes or in-season vegetables as sides. Several first-course offerings feature pasta dishes with the restaurant's own sausage. There are also a risotto dish and a surprisingly big bowl of pasta-and-bean soup.
If pig or other meats aren't your thing, every course has at least one dish — and an array of sides — suitable for vegetarians, plus a handful of desserts.
The spacious dining hall contains a large bar that seats about 100 people and offers a large selection of drinks. Picnic tables outside can seat two dozen more.
Also outside: A small petting area of sorts that features a few miniature ponies and sheep. No pigs. Those are raised in Montreale before they're transported to the restaurant for a five- to seven-hour roast. To order yours, call or stop by on a Sunday when an employee who's fluent in English is working.