Bravo for latest 'SOCOM'
by
Grany Okubo
March 7, 2010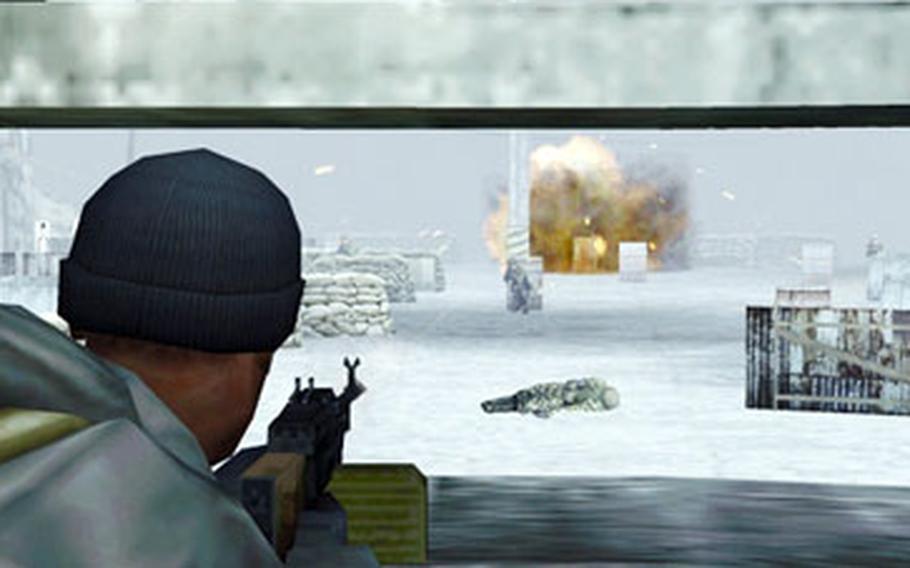 With a rather lengthy title that screams for the use of some military acronyms and jargon, "SOCOM U.S. Navy SEALs Fireteam Bravo 3" delivers a very fun, action-packed and realistic third-person shooter released exclusively for the Playstation Portable.
This T-rated game by Sony drops the gamer into the boots of Navy SEALs squad leader Wraith, as he leads a four-man team through a fictitious former Soviet state of Northern Koratvia in a hunt for weapons of mass destruction and an ex-KGB agent who doesn't want to be found.
In addition to its single-player campaign mode, the game features an array of improvements over its previous versions. Players can now play an online co-op mode that allows you to play the game's campaign mode with four different friends via Ad Hoc and Wi-Fi connectivity.
The game showcases console-like graphics with smoothly cut cinematic scenes between the action sequences, which certainly makes this a pleasant game to watch. These scenes also help paint a clear picture of the action driving the game and holds your interest throughout.
The game doesn't disappoint the inner SEAL either, as it offers more than 70 weapons that you can customize by adding laser sights, grips, silencers, scopes and many other attachments.
The controls for this game aren't bad either. Whether playing alone or with friends, the artificial intelligence is fairly easy to control and the ability to lock onto the enemy using the R button makes the game easier to master.
Although it was difficult at times to hear the dialogue, subtitles more than made up for the inherent volume difficulties of the PSP.
Any wannabe Navy SEAL or avid gamer will enjoy this highly-addictive game. You'll forget for a moment you're not really a SEAL trying to get the drop on the bad guys and recover those blasted WMD.
Platform: PlayStation Portable