Boogie's in Nuremberg ranks with the best barbecue joints in the U.S.
---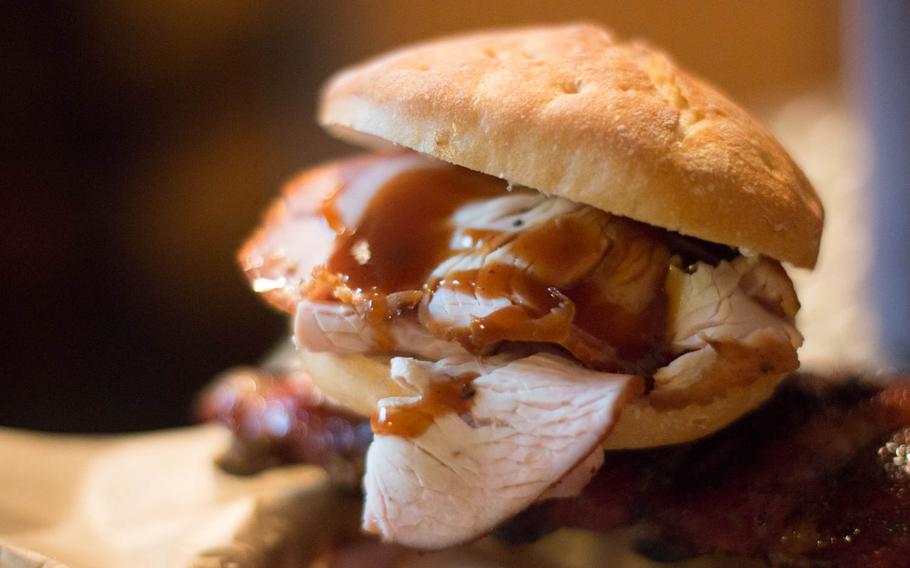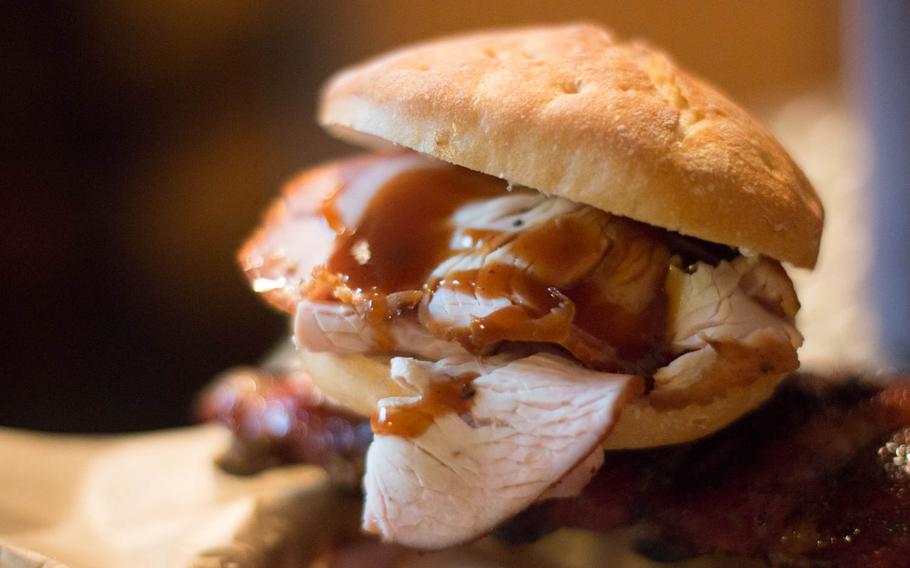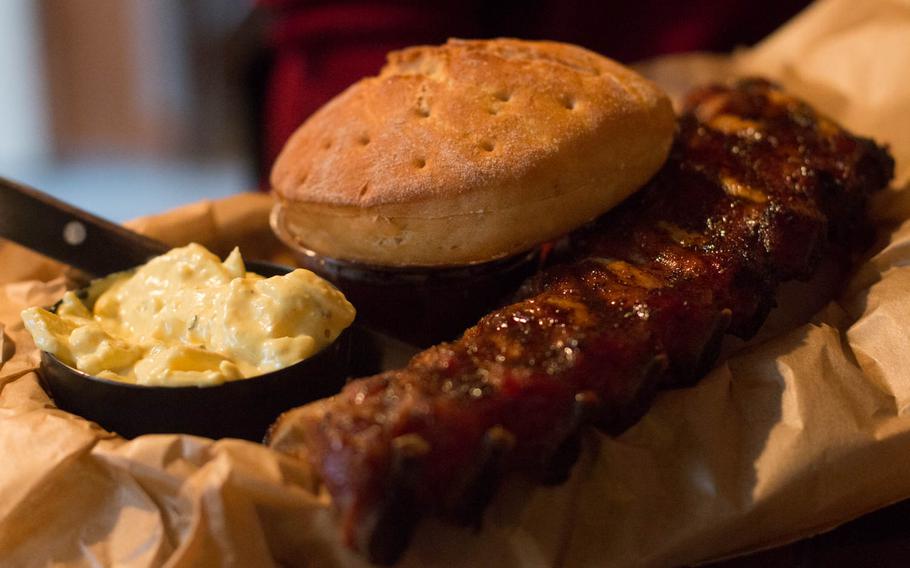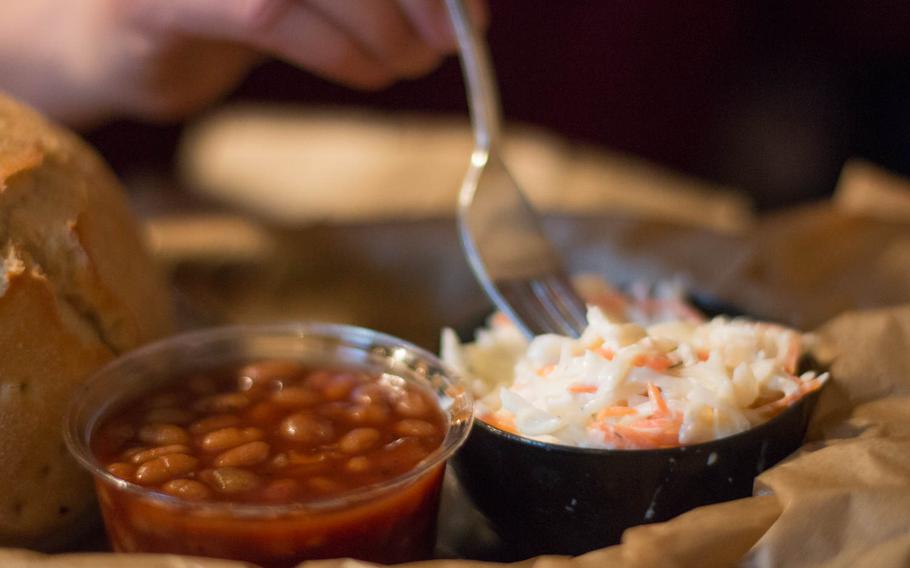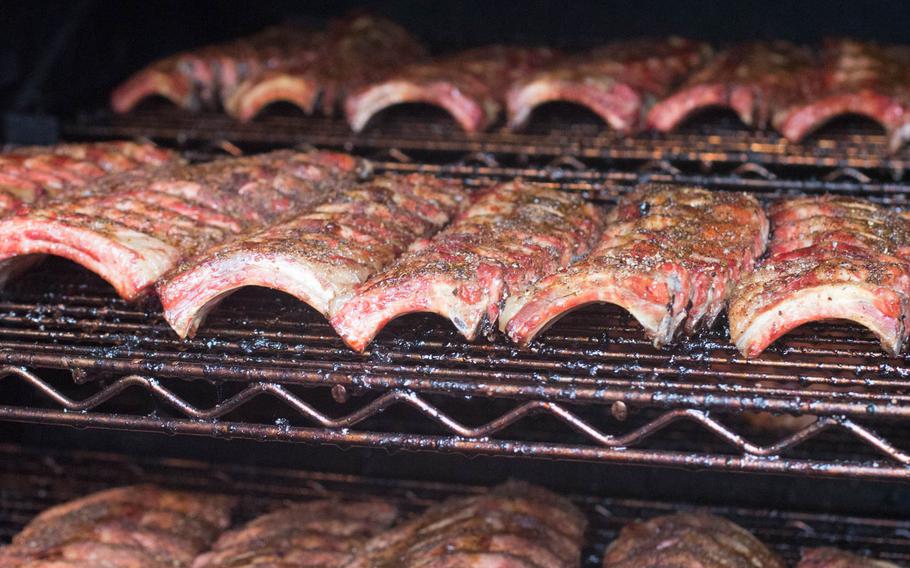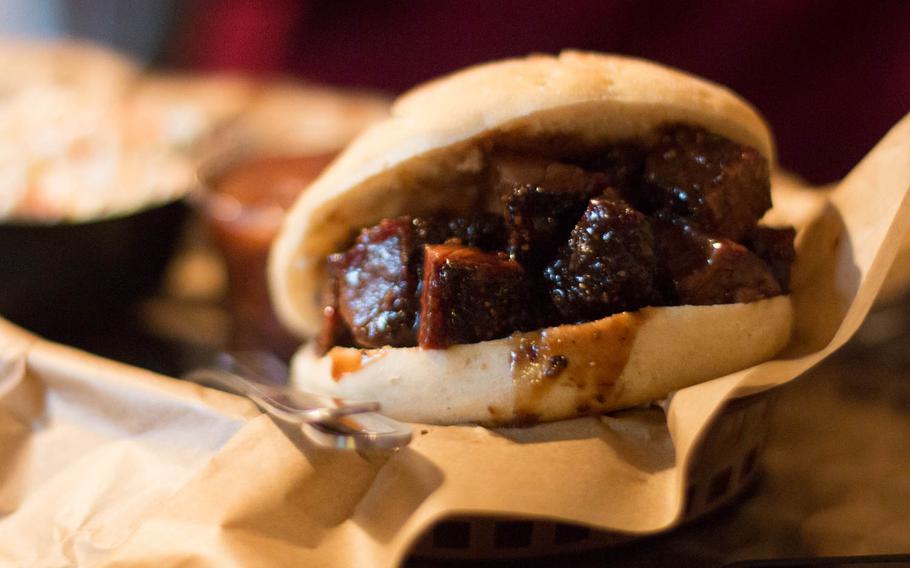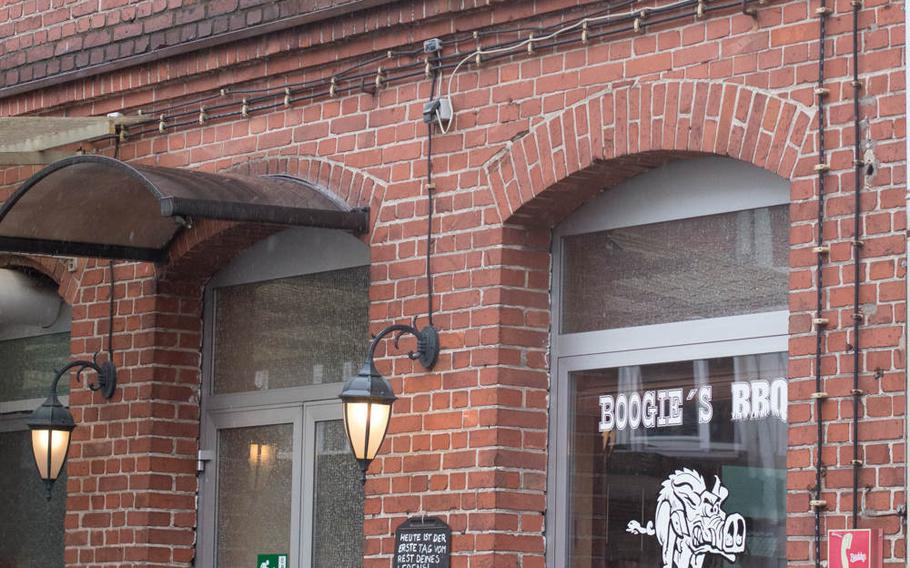 American servicemembers and their families who find themselves stationed in Germany get a chance to see a side of the world many of their friends and family can only dream about.
But sometimes, even the most adventurous souls yearn for home. While travel there may not be feasible, it doesn't mean wistful Americans can't get a taste of home while living abroad. Those lucky enough to live within commuting distance of Nuremberg will find that at Boogie's BBQ.
Unlike the American-style diners that infest the areas around military bases, Boogies is a restaurant of actual quality that will remind visitors of the best barbecue joints stateside. The proprietors aren't looking to turn a quick buck on the backs of homesick Americans, as their care of all things smoked, sauced and grilled shows.
The menu is simple. There are five sandwiches, six sides, two combination plates, a daily special menu and one rib plate. There is also a single salad option. But overall, this is a barbecue establishment. It's all about meat.
That simplicity lets the owners get to the heart of American BBQ. Out behind the red-brick building that houses Boogie's sits a large smoking apparatus. At any given time, it's packed with rotating racks of seasoned pork ribs, slowly smoking to perfection.
Inside, the cooks are putting together traditional smokehouse fare like peppered beef brisket and pulled pork, as well as a couple of curve balls in the form of balsamic burnt ends and a cheesy, jalapeno infused sandwich dubbed El Chupacabra.
What's most amazing is how incredibly well prepared each dish is. Save for the German-language menus, there is nothing that separates Boogie's from some of the best barbecue establishments in the U.S. The ribs are fall-off-the-bone (and off your seat) good, the four homemade sauces range from tangy to "grab a glass of water" spicy, and the portions are plentiful.
The pricing at Boogie's seems fair for what's on offer. Sandwiches range from 7.50 euros (about $8.25) to 9.10 euros, the ribs run 13 euros and the menu's top end is the sandwich-and-rib combo at 16 euros.
Speaking as one who has spent more than a few years below the Mason-Dixon line, I can say that all are worth every euro cent.
There is one downside to eating here, however. It seems that Boogie's isn't exactly a secret among Nuremberg ex-pats. Making a reservation the day before is strongly recommended, especially when seating is limited during the colder months (outdoor seating is available when it's warm). Of course you can try just walking in, but there's no a guarantee that those without reservations will get a seat.
Boogie'sAddress: Nimrodstrasse 10, Nuremberg, Germany 90441. From the A6, take the 73 north into the city, then take the exit toward North Sudring from the N4. Take an immediate right and the second left (parking at the Kaufland parking garage).Times: 11 a.m.-6 p.m. Tuesday and Wednesday; 11 a.m.-9 p.m. Thursday, Friday, Saturday; closed Sunday and Monday.Costs: Prices start at 7.50 euros (about $8.25) for a sandwich and top out at 16.50 euros for a sandwich-and-rib combo.Attire: Casual.Menus: German and English.Contact: (+49) (0) 977-9493-3920; www.boogiesbbq.com
---
---
---
---