Boll Burger in Kaiserslautern beats fast-food competition with its simple menu options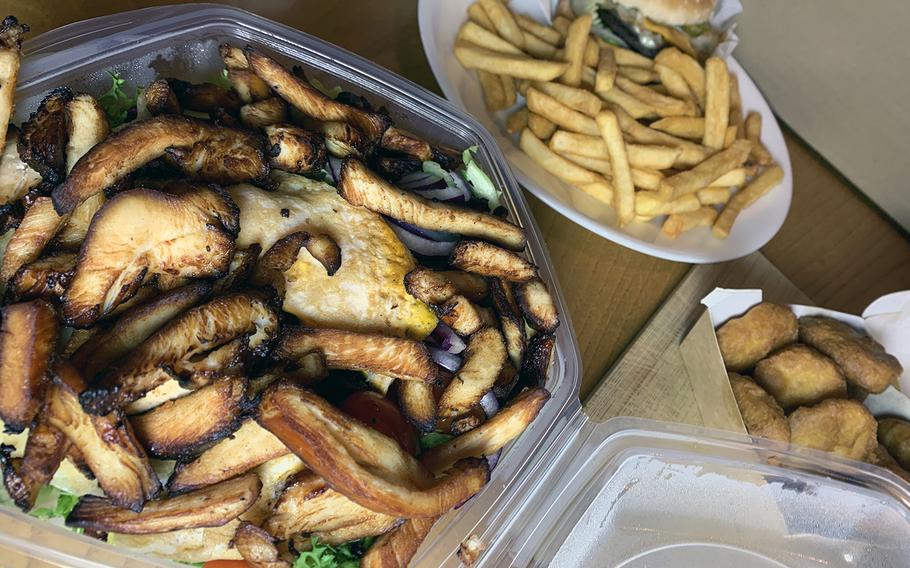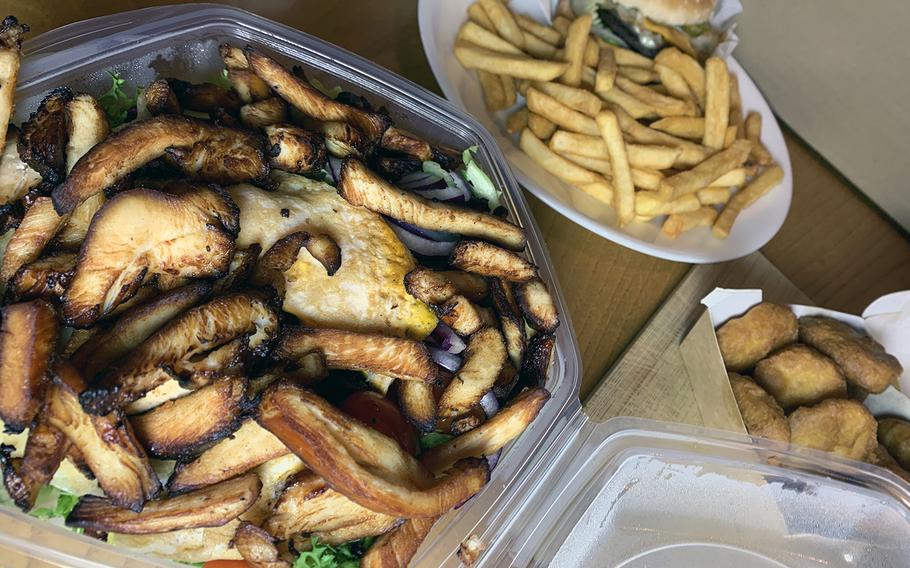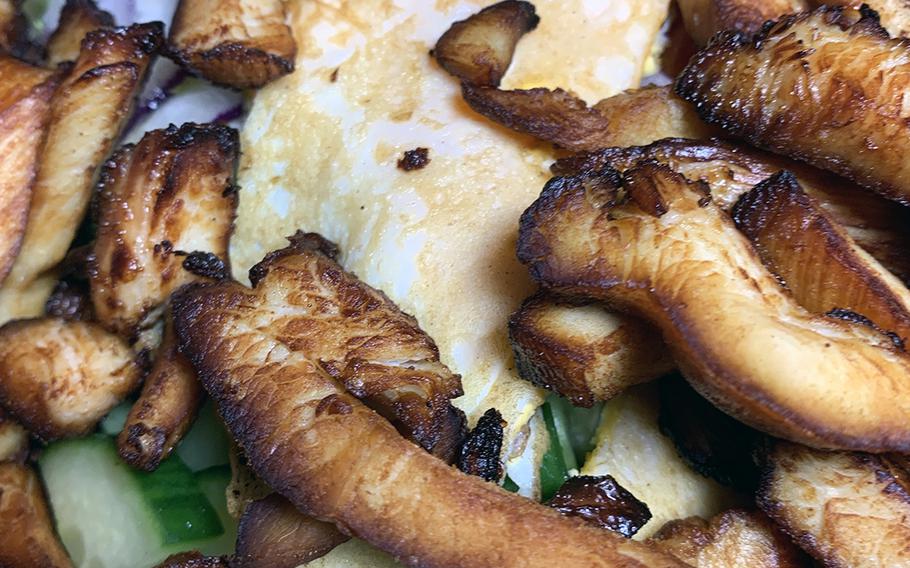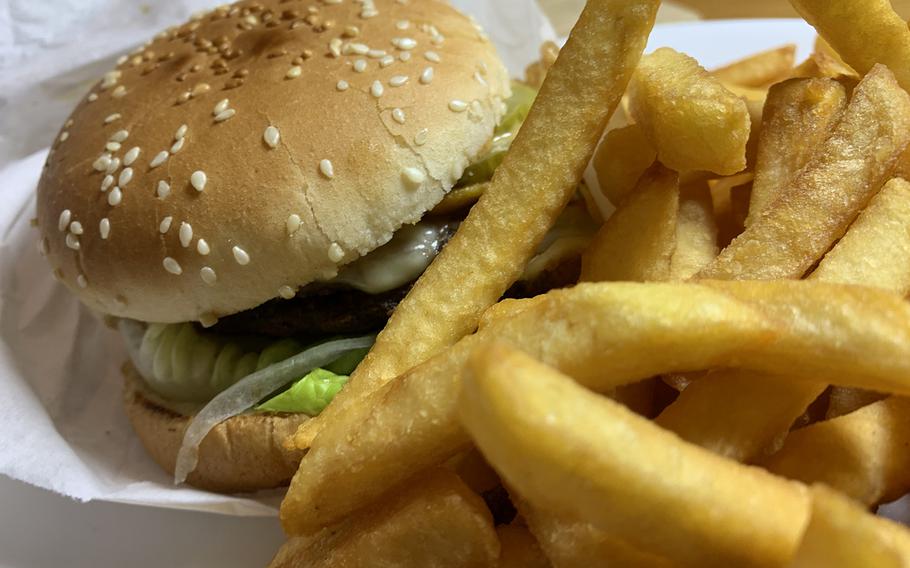 There's a storefront in downtown Kaiserslautern that I've seen go from a perpetually shuttered burrito shack, to a sausage shop that rarely showed signs of life, to a pizzeria that at least regularly opened its doors, to a burger joint now.
Walking through the pedestrian zone the other day, I noticed the lights on at Boll Burger and wondered if, under the scourge of the pandemic, the proprietors might soon turn them off for good too, or whether they'd defy the odds and break the cycle. I decided I'd try it out and at least see if I'd regret either possibility.
Situated among the downtown bars, the shop is ideally placed to serve throngs of weekend revelers and carousers — remember carousing? — but would it be a satisfying option for one of those dark, deep-into-the-pandemic winter nights when turning on the microwave, let alone the oven, feels like too much of a production?
While a recent home delivery order didn't bowl me over, it bested typical fast-food fare and late-night snack options downtown. Not quite a strike, but not in the gutter either.
Manfred Boll began slinging burgers, brats and sausages from a snack cart half a century ago, Boll Burger's Facebook page says, and the stand's been a fixture at the weekend farmer's market on Stiftsplatz for decades, but its storefront near the Snug Irish Pub is relatively new.
It's clean and bright, but like many "imbiss" shops in the downtown area, it isn't outfitted for a long sit-down meal, so ordering delivered hardly felt like a downgrade.
Boll Burger's menu options online are simple, with several salads, wraps and sides of fries (straight, curly and sweet potato varieties) and chicken wings, fingers and nuggets. The burgers, in beef or chicken, are offered in two sizes: one with two 2-ounce beef patties, or a single 3.2-ounce fried chicken piece, and an XXL version featuring two 3.5-ounce patties, or double chicken chunks. For an extra 50 cents, the larger sandwiches can be ordered on ciabatta rolls.
Since it was a weeknight, I went for the standard-sized signature Boll Burger, which like many of the burger variations is topped with a fried egg, as was the grilled chicken salad my roommate selected (and two of the other five salads).
Look, I'm a simple man with simple tastes and a penchant for humble foods like burgers, tacos and pizza, but I do like to feel like I'm getting something special when I order out. For me, the egg does it.
The food arrived much faster than the 40 minutes it was projected to take, possibly because I live nearby.
While a salad wouldn't normally appeal to me, the hefty portion of tasty-looking grilled chicken covering the greens and egg on my roommate's meal was enough to make me rethink my choice.
"It's a lot," said my roommate and colleague, J.P. Lawrence. "You're getting a bucket of salad."
There would be plenty to spare.
"Overall, good salads with enough volume to eat for several meals," he said. "It's kind of intimidating to have to schedule several rounds of salad-eating into the daily planner. But I would order again."
While in self-quarantine after traveling from Afghanistan, he's had both the fried and grilled chicken versions, each with fresh and crunchy greens, cherry tomatoes and red onions. Yet despite the abundance of meat on the order I saw, the fried chicken was too scarce on his earlier sampling, he said.
The burger is served on a lightly toasted sesame seed bun and topped with cheese, lettuce, onions, pickles and tomatoes, in addition to the aforementioned egg. For me, its most distinctive element may have been its "homemade sauce," which had a pleasant, honey-like sweetness.
The beef slabs resembled thin, pre-formed patties, and between them was about an eighth of an inch of bacon, less crispy than I like but still a delight for the taste buds. I might opt for the XXL next time.
The fries were golden and crispy and came in a decent portion. I also ordered a nine-piece crispy chicken nuggets that resembled the version popularized at a certain restaurant named for a Scottish clan, complete with barbecue sauce that seemed to be cloned from the same origins.
I also tried the mango, chili-cheese and sweet chili dipping sauces, which all made for a good mix of sweet and savory, but none of which stood out from their close cousins at McDonald's or Burger King.
Unlike its fast food competitors, however, Boll Burger didn't leave me with a feeling of bloated emptiness or a chemical aftertaste. I felt satisfied through to bedtime, in part by the thought that I might be helping to keep a local business's lights on in a dark time.
garland.chad@stripes.com Twitter: @chadgarland
Location: Steinstrasse 23, 67657 Kaiserslautern
Hours: Delivery times: Weekdays 11 a.m. to 2 p.m. and 5 p.m. to 9 p.m. (Fridays until 11 p.m.); Saturdays 4 p.m. to 11 p.m.; Sundays 4 p.m. to 9 p.m. Dining in: Weekdays 11 a.m. to 9 p.m. (Fridays until 2 a.m.); Saturdays 4 p.m. to 2 a.m.; Sundays 4 p.m. to 9 p.m. Hours are subject to change.
English menu: Menus on Lieferando.de are in several languages; German in the shop.
Prices: Burgers and wraps from about 3.50 to 5 euros; most salads around 8.50 euros.
Information: Online: imbiss-boll.de; Phone +49 0631-31181918