Bimbom in Seoul specializes in brunch
by
Kim Gamel
March 22, 2017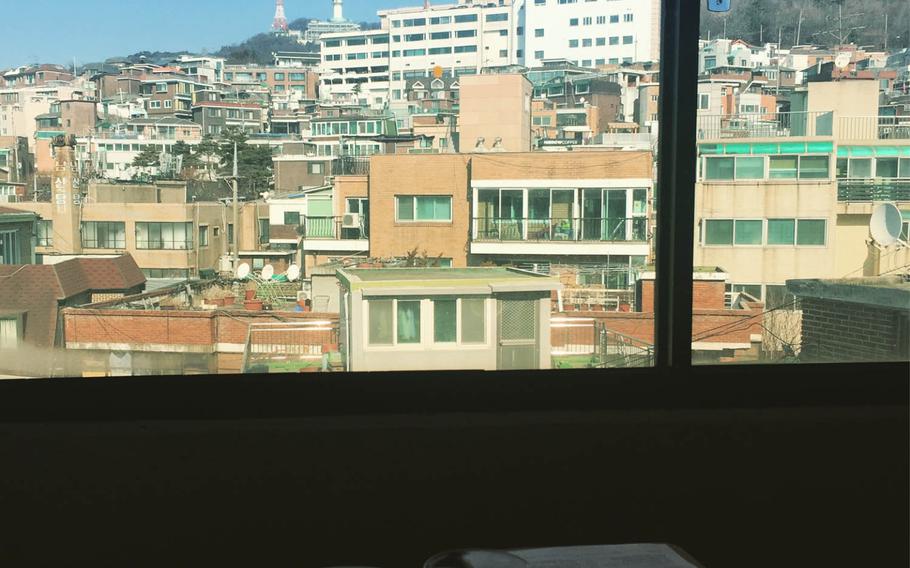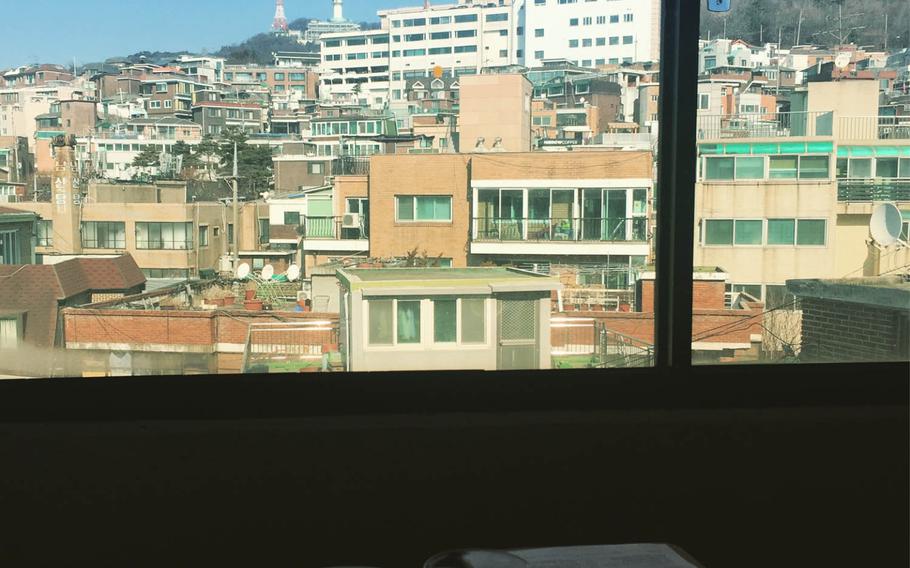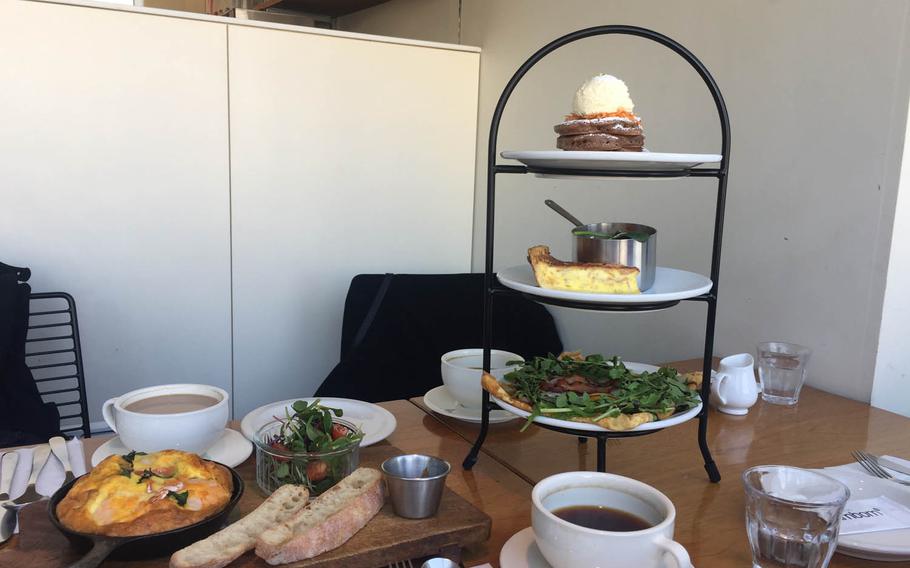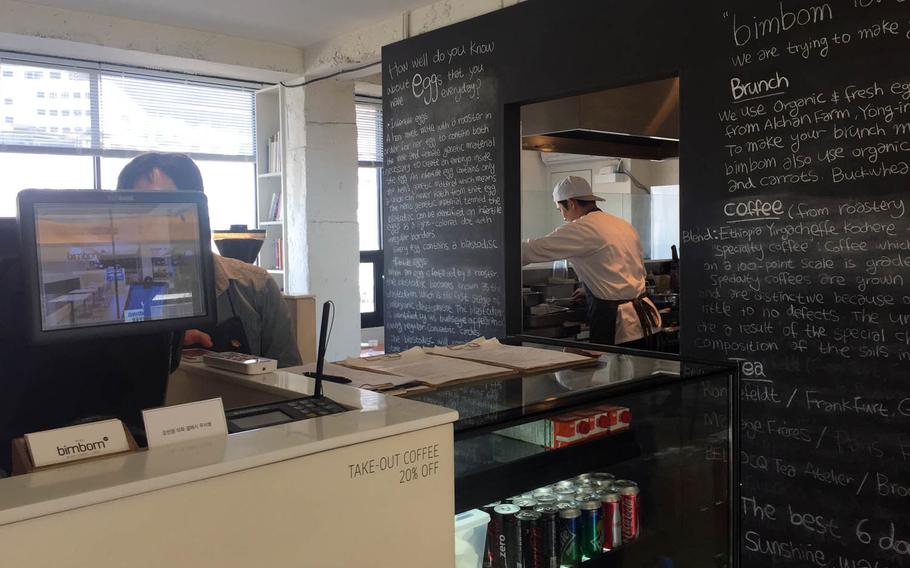 Bimbom, a restaurant specializing in brunch, has the answer for indecisive diners — a tasting menu that offers a bit of everything.
The cozy restaurant is about halfway up the hill on Seoul's trendy street Gyeongridan-gil, near Itaewon and across from Yongsan Garrison.
Call ahead for reservations and ask for a table by the inside picture windows for a spectacular view of the N Seoul Tower.
The signature meal, which includes two beverages, is served on a three-tiered tray and is easily shared by two people for 44,000 won (about $38).
Start at the bottom with the "before sunrise" buckwheat crepe covered by bacon, a sunny-side-up organic egg and fresh greens. The waiter explained that it should be rolled up to make it easier to split.
A decadent choice of brioche french toast or carrot pancakes with butter goes on the top layer.
Then pick two dishes from a selection of mushroom eggs benedict, quiche lorraine or tomato meatball stew for the center.
The lowercase names are straight from the menu and reflect the relaxed ambience that makes it easy to forget the bustling streets outside in the popular area.
The decor is a minimalist black and white with flowers and shelves lined with books. The room's design centers on an open kitchen and a station for beverages and the cashier.
Blackboard walls proudly declare that the restaurant uses organic eggs, romaine lettuce, potatoes and carrots. The buckwheat is from Bangpyeong, home to a famous flower festival in the fall.
If the tasting menu doesn't do the trick, the restaurant serves plenty of a la carte items with a nice mix of sweet and savory. There's Tuscan eggs benedict, a spinach and prawn frittata and bolognese lasagna, to name a few.
While Bimbom serves brunch all day, it's best to go early, especially on weekends. It was disappointing to learn that the eatery had run out of ingredients one busy Saturday and were turning diners away.
But the food is good enough that I was willing to try again.
Bimbom, Seoul Location: 51 Hoenamu-ro, Itaewon-dong, Yongsan-gu, Seoul. Pedestrians from Yongsan Garrison exit from Gate 3, otherwise known as the Kimchi Pot gate, cross through the underpass and exit using the stairs on the left to Hoenamu-ro, then walk uphill. The restaurant will be on the left.
Hours: 10 a.m. to 6 p.m. weekdays; 9 a.m. to 6 p.m. weekends and holidays.
Prices: The tasting menu costs 44,000 won (about $38). The a la carte menu ranges from 1,000-5,000 won (under a dollar to just over $4), side dishes and larger items at 16,000-20,000 won ($14-$17).
Dress: Casual
Information: English menu available.