Berggasthof Kellerskopf stands out for great setting and delicious food
by
Dan Stoutamire
October 4, 2017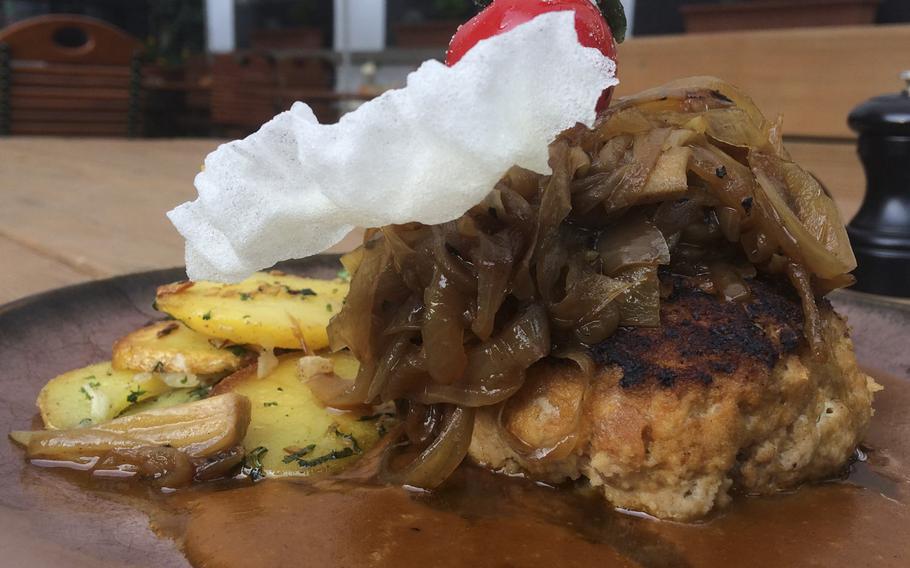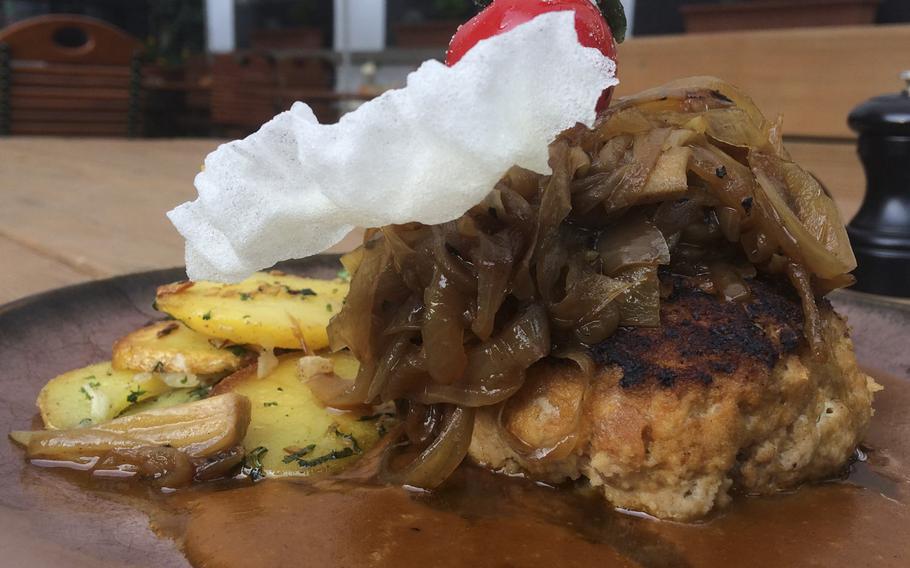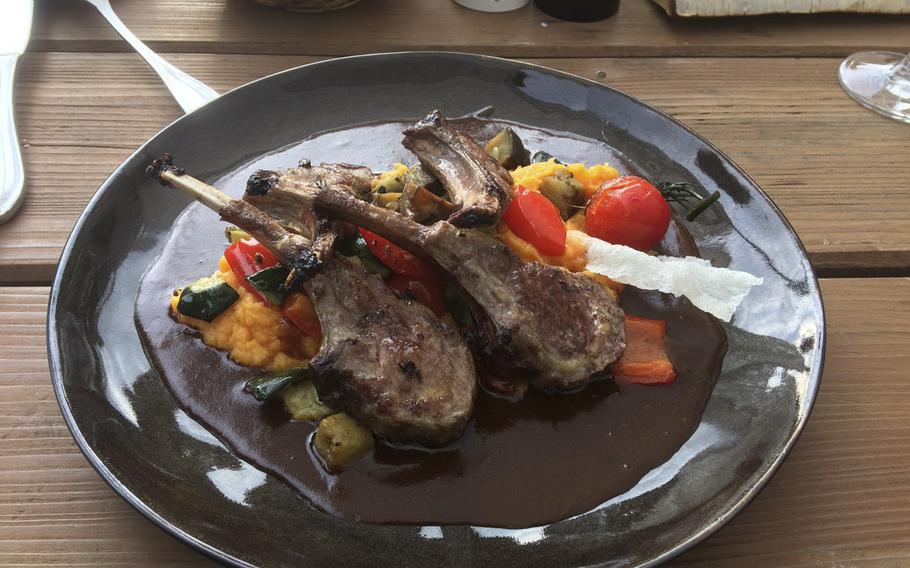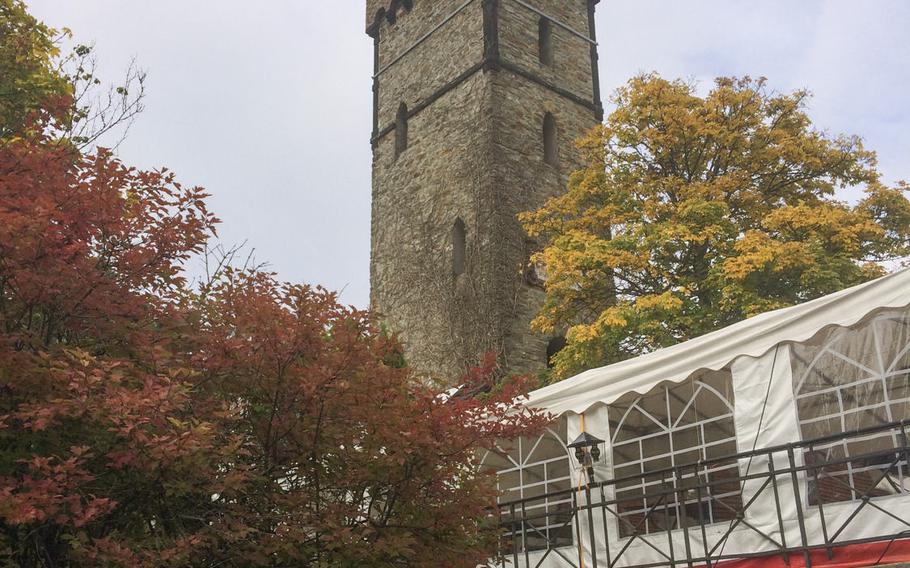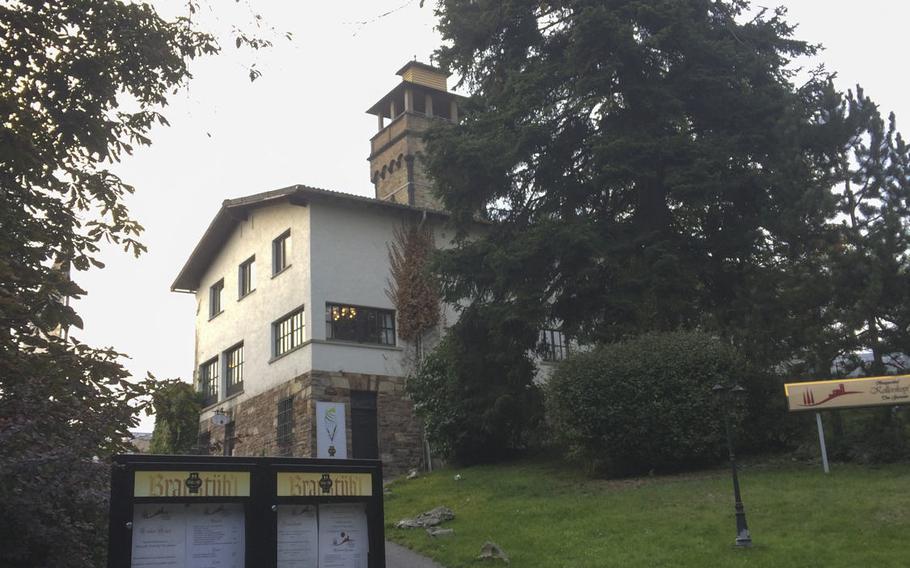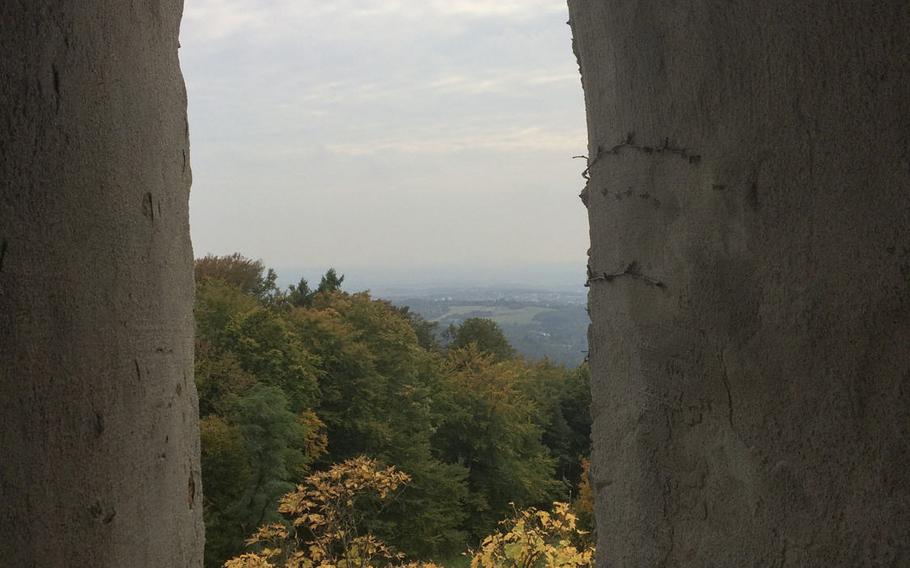 I'd seen the tower from a distance many times before, looming over the trees in the forest of the Taunus Mountains. I didn't know exactly where or what it was until recently, when I visited the restaurant next to it.
Neither the views from the tower nor the food at the restaurant disappointed.
Berggasthof Kellerskopf, located in the picturesque wooded hills near Naurod, a village next to Wiesbaden, is a real gem. Its owner and head chef, Tim Gassauer, says in a message on the restaurant's menu that he sought to offer something simpler than what's found at a Michelin-starred restaurant, but still of top-notch quality.
"I came back to basics and felt more comfortable in an honest, down-to-earth kitchen where I cook for the guests and not for the critics," he says.
The result is a restaurant with a wide variety of reasonably priced, high-quality salads, soups, meat dishes and fine desserts. I had a veal steak topped with caramelized onions served in a mushroom sauce. It tasted like an unusually good frikadelle, a common German festival food, and the sauce and onions complemented the meat perfectly. My friend ordered the grilled lamb cutlets served on top of mashed sweet potatoes. I had a bite, and it, too, was impressively prepared.
Besides main dishes like these, Kellerskopf offers several salad options — with or without meat — and vegetarian dishes, such as couscous with fruit curry sauce, two kinds of soup and a children's menu.
The restaurant has a beer garden outside, making it a convenient place for hikers and mountain bikers to have a post-workout meal or drink.
Besides the food, the tower (Aussichtsturm, in German) is a compelling attraction, which gives guests a commanding 360-degree view of the Taunus Mountains and the Rhine River. During my visit on a slightly cloudy day I could easily see Mainz and beyond. Entrance to the tower is free and can be gained without going through the restaurant.
I highly recommend the Berggasthof Kellerskopf. It's one of the best dining and overall experiences I have had in more than two years in Germany.
Berggasthof Kellerskopf Location: Kellerskopf 1, Wiesbaden-Naurod 65207, Germany Hours: 5-10 p.m. Wednesdays-Fridays, 11:30 a.m. to 10 p.m. Saturdays and Sundays, closed Mondays and Tuesdays Prices: Soups, salads and appetizers are 5.80-18.90 euros ($6.81-$22.19); main courses are 10.80- 8.90 euros. Information: Phone (+49) (0) 6127-4926, website: www.kellerskopf.de. Reservationsr ecommended, especially on weekends. The staff generally speaks English well, and English menus are available.