'Batman: Arkham City': Dark and satisfying adventure
---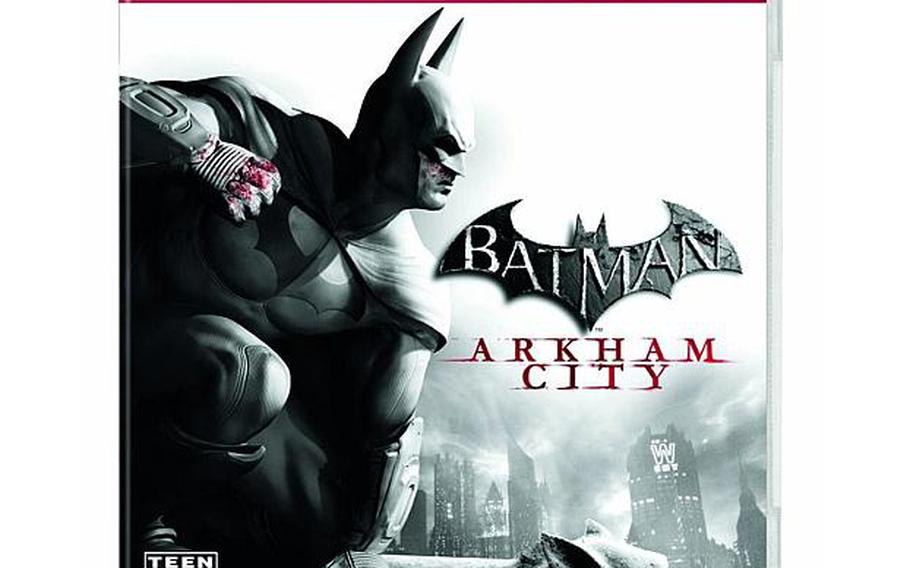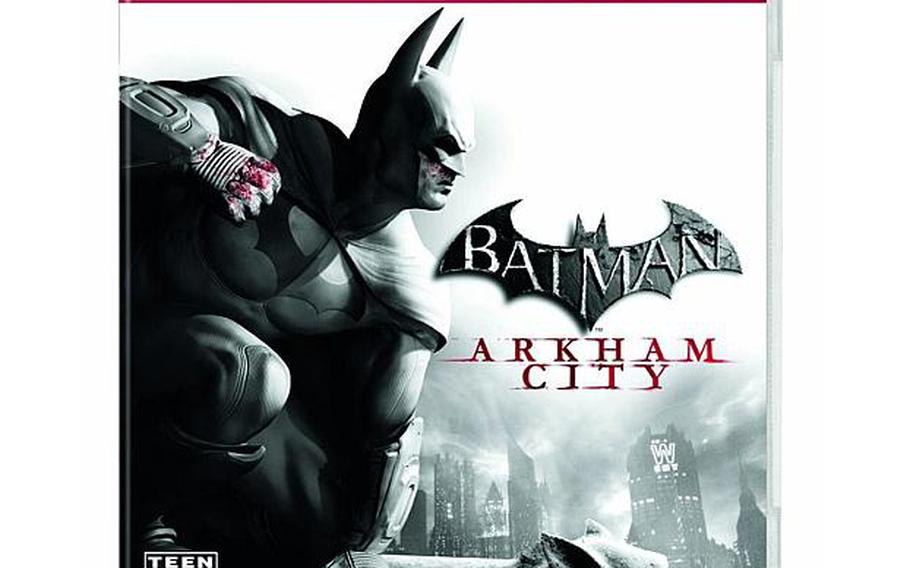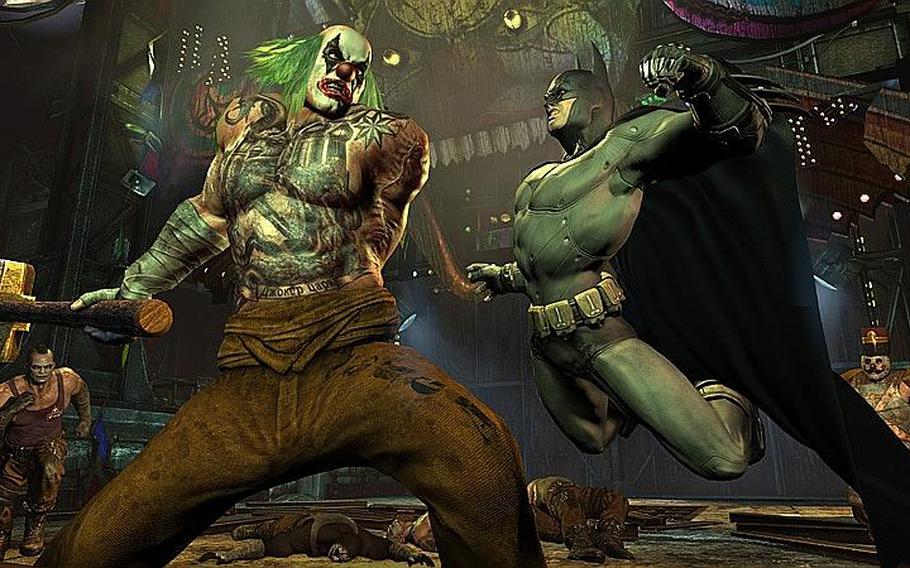 Arkham City is a grim and foreboding place, the ideal setting for the Dark Knight's latest adventure.
Warner Bros.' T-rated "Batman: Arkham City" unfolds in a sort of penal colony carved out of the center of Gotham City. The criminal enclave is dingy, rusting and rotting — and packed with criminals. Batman can sense trouble's brewing so he decides to pay a visit.
During his stay, Batman uses his high-tech gadgets, acrobatic skills and fists to battle supervillains and counter their deadly plots. Of course all of that will seem very familiar to anyone who played the game's predecessor, "Arkham Asylum," in which Batman battled the Joker and a collection of other villains in Gotham City's lock-up for the criminally insane. The original game was known for its excellent fighting, platforming, graphics and story. And while the new game doesn't deliver any big advances or surprises, it offers plenty of pleasing refinements.
The biggest change is the ability to play a series of missions as Catwoman, who decides it's in her best interests to help Batman. She has her own set of gadgets — such as bolos and a whip — and acrobatic abilities. Her feline movements and attacks add a nice change of pace on several occasions during the story's progress.
Another change is the addition of a wider selection of side quests and puzzles. For example, you can look into the disappearance of Mr. Freeze's wife or rescue political prisoners. You can also collect "Riddler trophies" by solving puzzles spread through the city. You can tackle these quests while progressing through the story line or wait until you have completed it. Since specific gadgets are required for some of the missions and puzzles, a bit of waiting is required for some of them.
Overall, the story is engrossing — though I actually preferred the tale told by "Arkham Asylum." The missions are well constructed, with interesting challenges and solid boss battles.
All of this is contained in a huge open environment that you can explore at will. Part of the fun of "Arkham City" is gliding through the cityscape with the help of your cape or using your grapple to pull yourself into new and interesting places.
Batman brings a good selection of gadgets to the scene, including his Batarang — of course — a hacking device and gizmos that dispense explosive gel, long-distance electrical shocks and zip lines. These items are very effective in helping to traverse the terrain of Arkham City, enter restricted areas and disarm or dispose of enemies. They're also very fun to use — just imagine the effects of a long-distance electrical zap on a villainous henchman.
However, the gadgets aren't Batman's only weapons. He does exceptionally well with his fists. The fighting system is smooth and efficient, permitting a good number of attacks and counterattacks activated by single buttons and multi-button combinations. Chaining assaults together unlocks complex moves that can leave multiple enemies sprawled on the ground. However, the most interesting attacks generally involve swooping down from above or reaching from a perch to pluck up an unsuspecting foe and rendering him unconscious. It's terrifically fun.
If the basic game doesn't satisfy your craving for action, you can jump into "Riddler's Revenge" and see how long you can last against waves of enemies.
The graphics are very good, although not nearly the best available this season. The dilapidated industrial buildings and urban settings are excellently presented with tons of detail and texture. However, characters don't always fare so well. While the fighting animations are very good, the facial renderings aren't much better than average and some non-combat animations are a bit wooden.
Bottom line: A- "Batman: Arkham City" offers plenty of action and adventure but it feels more like an excellent expansion that a stellar upgrade.
Platforms: Xbox 360, PlayStation 3, PC
---
---
---
---