Bahay Kubo delivers with authentic cuisine
by
Joshua Karsten
November 27, 2019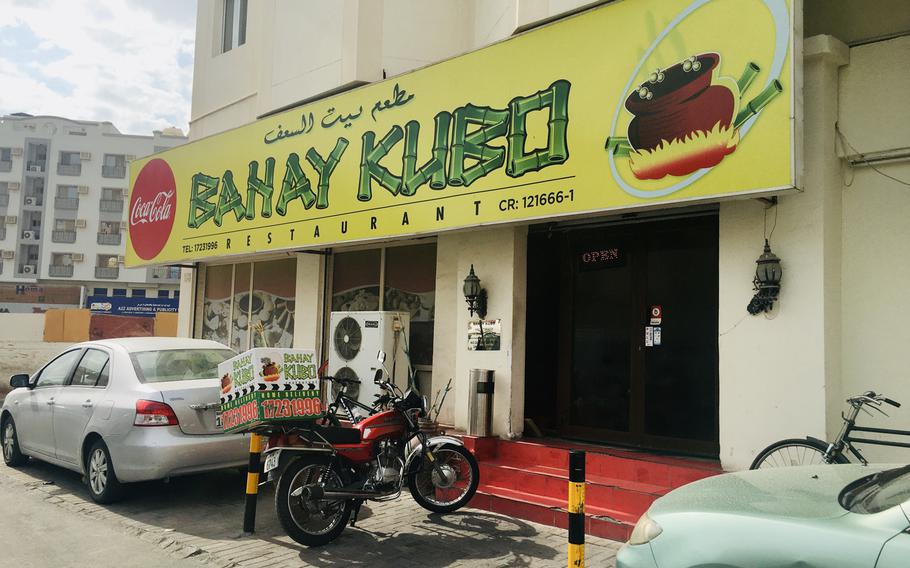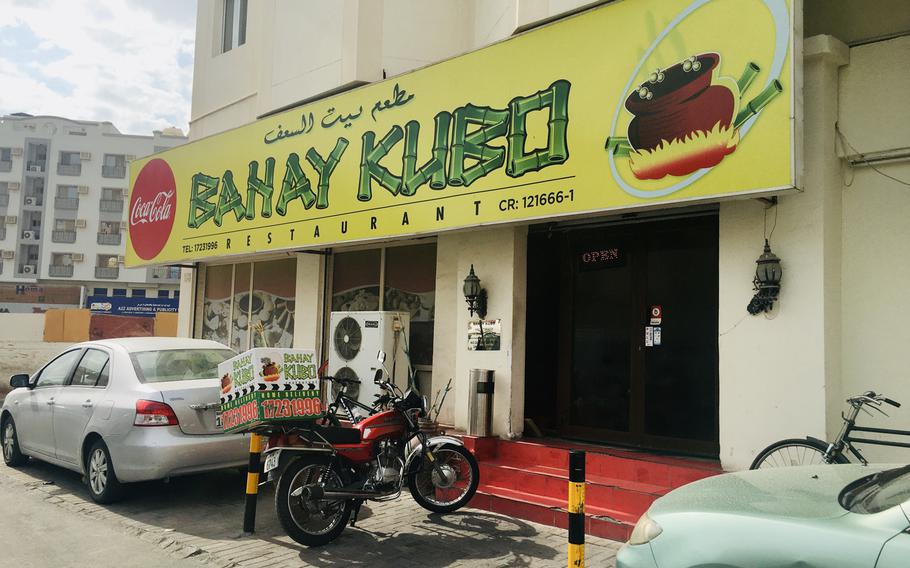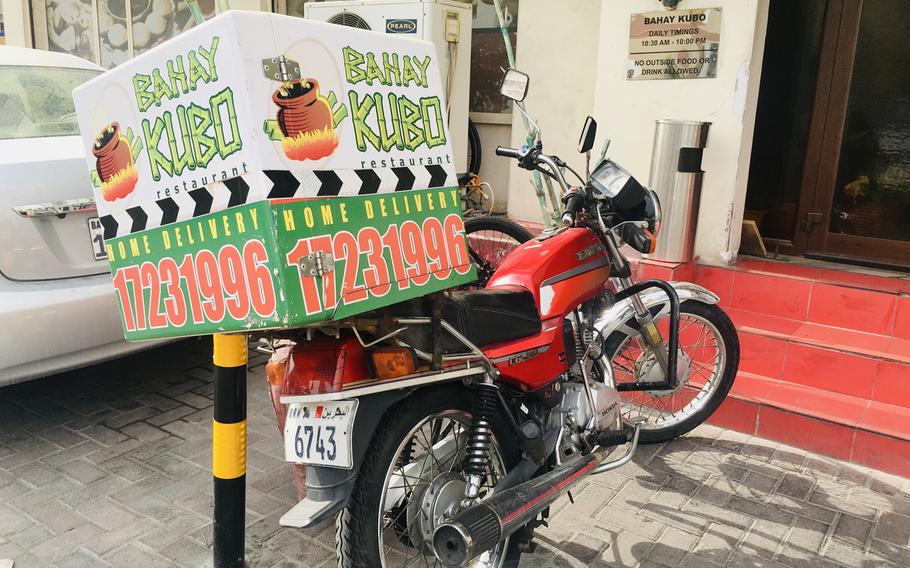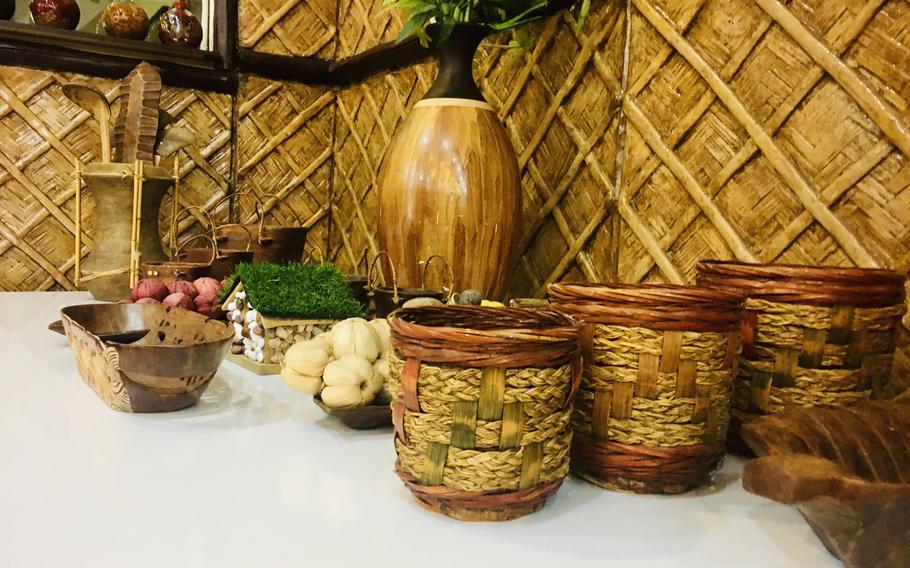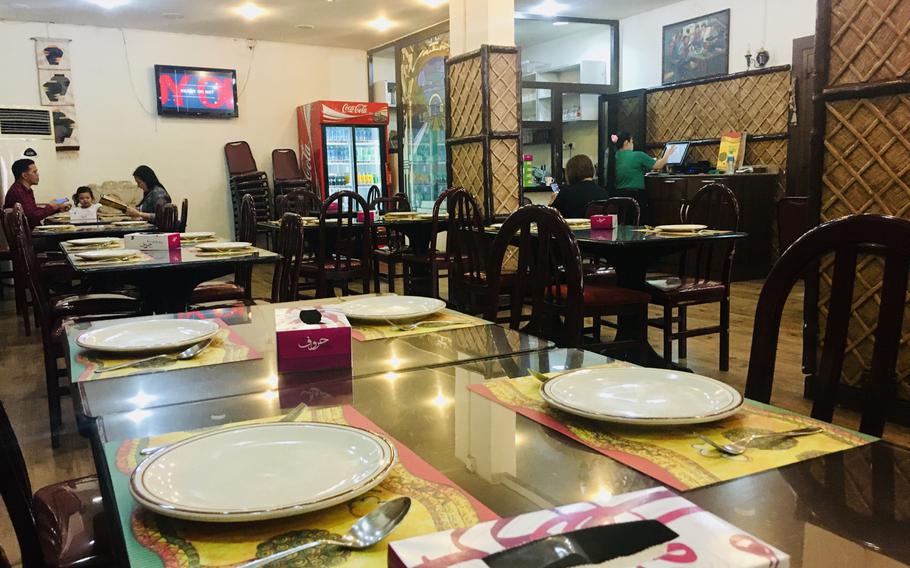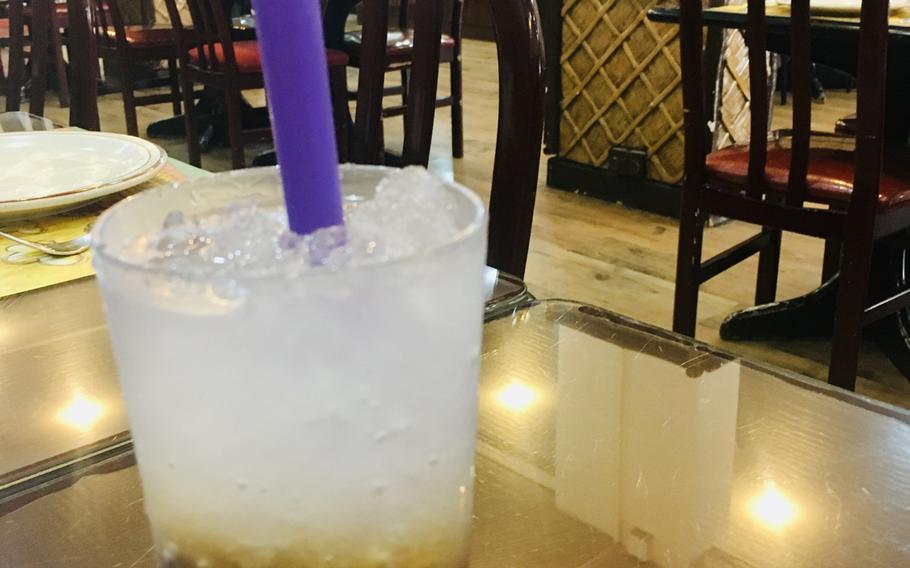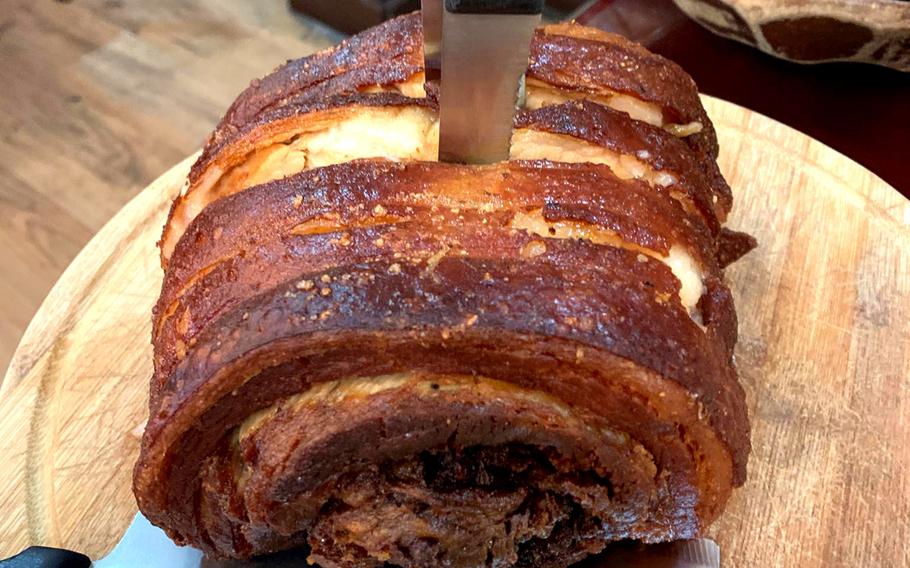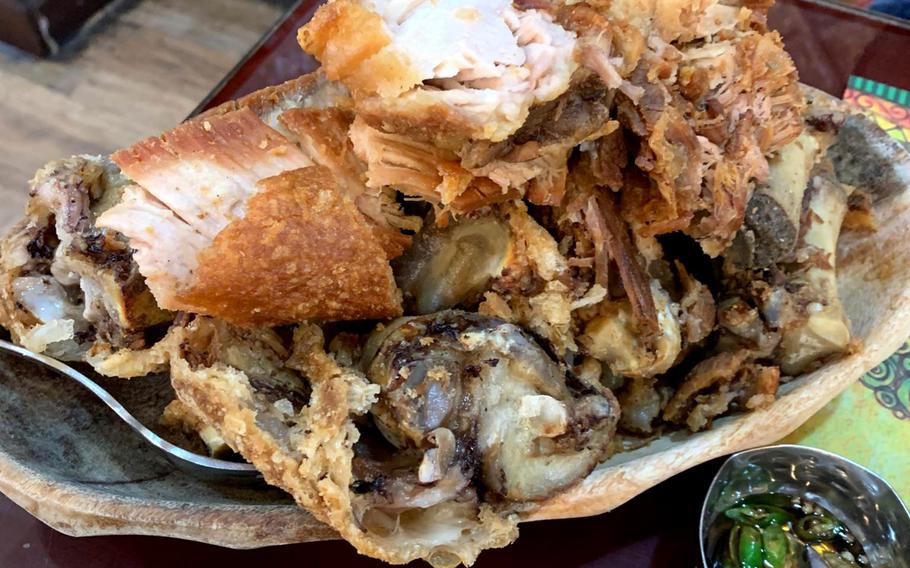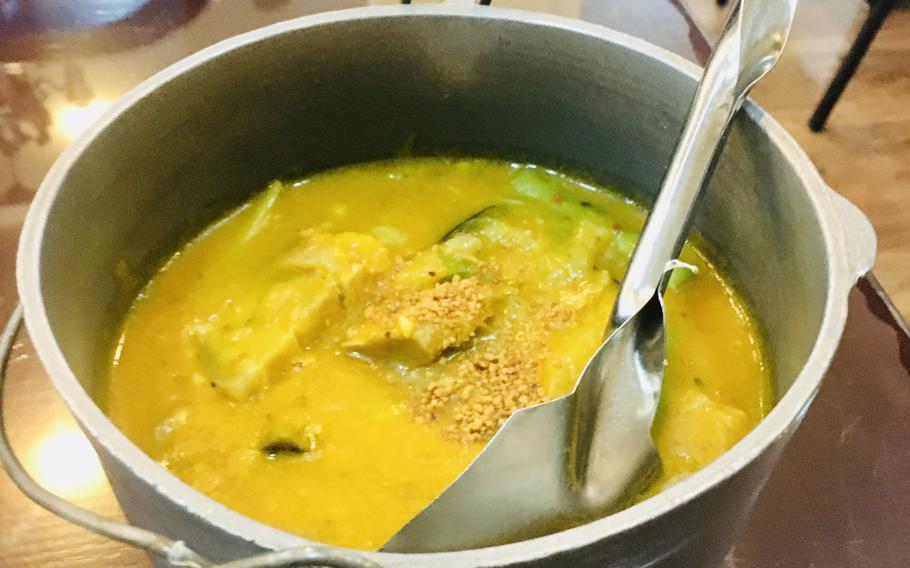 Whether you're a Filipino-American servicemember or a sailor who fell in love with chicken adobo during a port visit to Manila, Bahrain has plenty of places to satisfy your pinoy food craving.
Manama is home to over 40,000 Filipino nationals, and dozens of eateries across the island, ranging from bakeries to fast food joints like Jollibee, cater to their cravings for food from home. But for those looking for more than a Yumburger, Navy spouse and pinoy food enthusiast Hazel Maher suggests a trip to Bahay Kubo in the middle of Manama.
Filipino specialties like lechon — a roasted pork dish — and chicken laing, made with taro leaves, seasoning and coconut milk, "are best at Bahay Kubo," said Maher, herself a Filipina expat.
But first, you have to find the restaurant, which is tucked away on a side street in the middle of Manama. After my GPS eventually got me there, the friendly staff and, above all, the food did not disappoint.
The crispy pata, a deep-fried pork knuckle dish that feeds four people, was heart-stoppingly delicious. Another pork dish I tried — kare kare, a thick savory stew made with peanut sauce — was equally good.
Any of Bahay Kubo's pork dishes can be prepared with chicken, beef or seafood for those who don't eat pork or just want to try something else.
To wash down my meal, I tried gulaman at sago, a carbonated beverage served with brown sugar, grass jelly and tapioca balls. It was quite refreshing, but if you're not a fan of gooey balls floating in your drink, fresh juices, are also available.
For dessert, try the halo halo, a concoction of crushed ice mixed with sweetened condensed milk, beans (yes, beans), and a variety of other ingredients like fruit, coconut strips, jellies and ice cream. I wasn't sure what to make of it, but Filipinos love it.
I couldn't leave without ordering some sweet hot dog spaghetti, as my daughter calls Filipino spaghetti. This dish holds a special place as a comfort food in many hearts and stomachs. Its origins stem from a period of American occupation in the Philippines when Filipinos were introduced to spaghetti bolognese. A shortage of tomato supplies forced locals to improvise with sweet banana ketchup, and, lo, Filipino spaghetti was born. My daughter loves it.
The extensive menu at Bahay Kubo includes other favorites that you may have heard of such as adobo, afritada, menudo and pancit. Everything on the menu is available for home delivery or can be cooked in bulk for large groups if you call ahead.
"We may not be home, but we can still find the same comfort here in Bahrain," Maher said.
Email: karsten.joshua@stripes.com Twitter: @joshua_karsten
Location: Road 723, Building 822, Manama, Bahrain
From the base, take Awal Ave west to Shaikh Isa Ave (cutting through shawarma ally or Hassan Bin Thabit Ave). Head north past the Zubara Ave. intersection, and Bahay Kubo is on the right across from Indian Club.
Hours: Daily, 10:30 a.m. to 10 p.m.
Prices: Appetizers and desserts: 2-3 BD. Main courses: 3-8 BD.
Information: Tel: 1723 1996; Website: bahaykubobahrain.com