'Bad Company 2' is very good company
by
Brian Bowers
March 7, 2010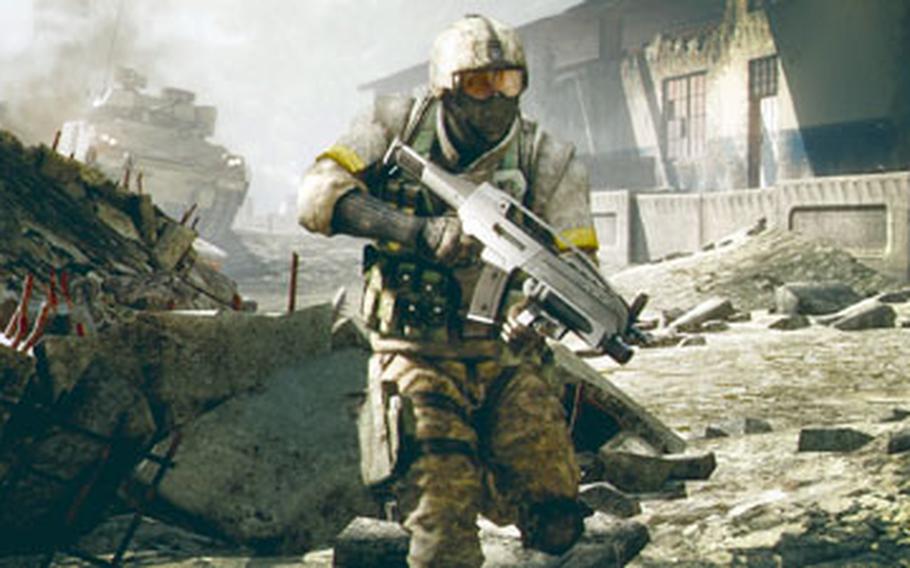 The last time we saw the soldiers from Bravo Two, they were driving away with a truck full of gold.
In "Battlefield: Bad Company," you played as Preston Marlowe, who joins gruff Sarge, bookish Sweetwater and ornery Haggard in an unauthorized mission to grab some gold amid a conflict with Russia. Apparently, the caper didn't enrich the squad because they're back for another mission.
In "Battlefield: Bad Company 2" — a first-person shooter developed by Dice for Electronic Arts — they're assigned to track down a secret device that could give Russia a dramatic advantage in the war.
The focus on a serious mission changes the tone of the game quite a bit. In the original, the guys were full of wisecracks and oddball anecdotes. This time around, the colorful comments occur with much less frequency, which is a real shame since they helped make the original a classic.
However, the game maintains a high level of fun because the missions are still diverse and interesting. You'll battle at close quarters, snipe from a distance and fight from a number of vehicles in a variety of settings. And, best of all, you can blow apart almost any building you find, as long as you have the proper weaponry.
But no matter how the campaign unfolds, many gamers will quickly jump into online competition. "Battlefield" games are known for offering well-balanced character classes and plenty of vehicles battling on large maps. "Bad Company 2" doesn't disappoint. It offers four different classes — assault, engineer, medic and recon. The eight standard maps offer desert, jungle, industrial and urban landscapes. The vehicles include tanks, quad bikes, helicopters, patrol boats and more.
The basic online games include Rush — which involves attacking or defending key points — and Conquest — which is basically capture-the-flag. In an interesting new twist, you can join with three friends to fight as a squad in Rush or in a death-match mode that pits four squads against each other.
In any mode, the game play is smooth, with intuitive and responsive controls whether you're pounding the ground or driving a tank.
On other technical points, the game is much better than average. The graphics are good, though not as good as "Call of Duty: Modern Warfare 2." The enemies' artificial intelligence is OK. They don't go out of their way to get shot, but they don't always seem to do their best to take you out, either. The voice acting and sound effects are very good.
The only serious problem with "Bad Company 2" is the lack of any co-op or split-screen play. That's a huge gap when you consider that almost every other shooter offers at least a few co-op missions or a survival mode.
The game receives an M rating for coarse language and a bit of blood.
Overall, "Bad Company 2" should please anyone eager to level buildings, drive lethal vehicles or join the guys of Bravo Two in another adventure.
Platforms: Xbox 360 (tested), PlayStation 3, PC
On the Web: badcompany2.ea.com