Aviator Jimmy Doolittle's granddaughter shares home tales of a WWII hero
by
Terri Barnes
February 4, 2007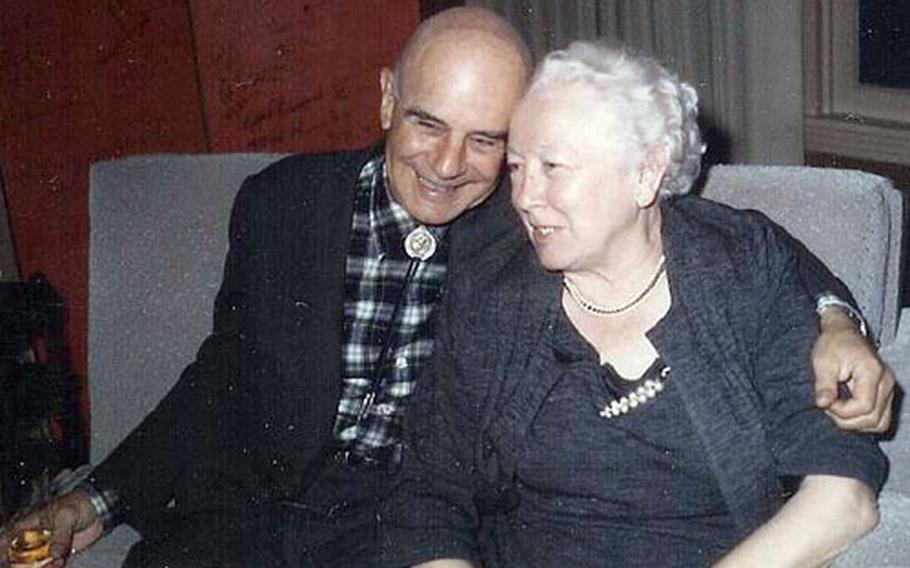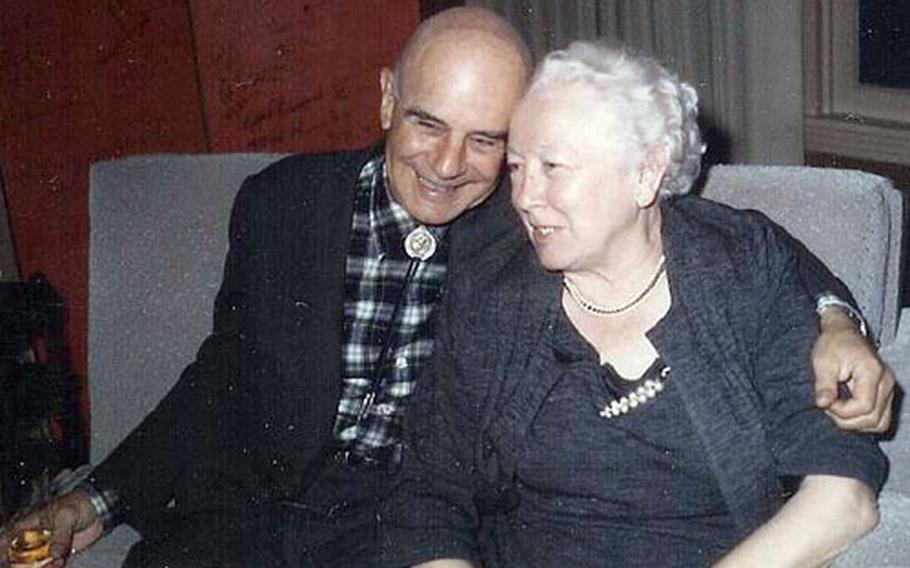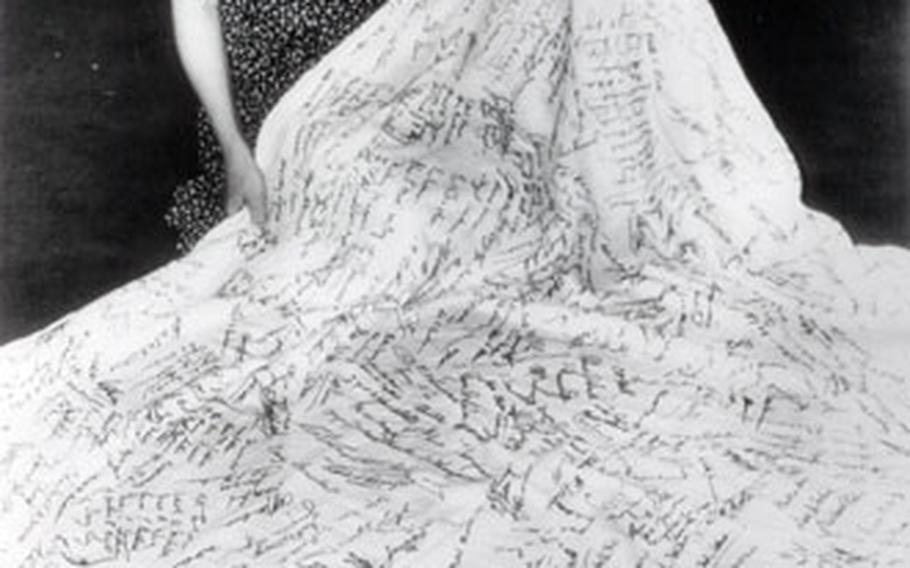 Many have learned about the heroics of aviator Gen. Jimmy Doolittle through history books or movies. Jonna Doolittle Hoppes knew him as a different kind of hero — one she called "Gramps" before she was old enough to know he had a Medal of Honor.
"Just who he was, his philosophy, his morals and his integrity gave the family a foundation," Hoppes said from her home in Huntington Beach, Calif.
Hoppes, the author of "Calculated Risk: The Extraordinary Life of Jimmy Doolittle — Aviation Pioneer and World War II Hero," said the portrayal of her grandfather in the 2001 movie "Pearl Harbor" spurred her to write. Doolittle family members, invited to view an early version of the film, were not pleased with the portrayal of their patriarch as a foul-mouthed flyboy ignorant of even the basics of aeronautics.
"The character didn't even know what a slide rule was," Hoppes said. The real Doolittle held masters and doctoral degrees in aeronautical engineering from MIT, and was one of the pioneers of instrument flying.
"By the time 'Pearl Harbor' came out, they had cleaned up the Doolittle character," she said. "They did not mean to be disrespectful. They just didn't know anything about Jimmy Doolittle."
Determined to write about the real person, she decided to tell the story from the point of view of her grandmother, Josephine, Jimmy's wife of 71 years. "I adored her. I wanted to grow up and be like her," Hoppes said of "Joe" Doolittle, who died in 1988.
The book, published in 2005, is drawn from her grandparents' letters, from stories they told and time she spent with them.
To Hoppes, her grandfather was much more than the man who led the first WWII air raid on Japan's mainland, for which he received the Medal of Honor. She said he invested time in his family, leaving them with wonderful memories. "He was fun and he made us happy," she recalled.
She heard one story from the Doolittles' former newspaper carrier after he had grown up. "He told me that when he would stop to collect for the paper, my grandparents would invite him into their home for cookies and milk, and that my grandfather would let him walk down the hall, which was lined with pictures of all their friends. Gramps would tell him stories about Winston Churchill, Amelia Earhart, (Charles) "Slim" Lindbergh and others in this gallery," Hoppes said.
Since writing her book, she has heard more stories. One man wrote to tell her about meeting Doolittle in Okinawa near the end of WWII.
"There was a barrel outside the mess tent, and each man was expected to wash his own mess kit," Hoppes said. "As this enlisted fellow finished with the scrub brush, he turned to hand it to the next person in line. That next person was Gramps, waiting patiently for his turn to wash his mess kit. The three stars on his shoulder (he became a general in 1985) didn't mean a thing to him; he waited in line for his turn."
Both Doolittle's sons became combat pilots. Hoppes' father, John, was a career Air Force aviator.
"My father said at times they were big shoes to fill," she said, "even though he's an amazing man in his own right. The bar is set pretty high. I think my Uncle Jimmy suffered from that."
Hoppes' book includes difficult chapters, including the suicide of her uncle, Jim Jr., at age 38.
"I spent a lot of time with my grandmother. One day I sat at her dining room table, and she told me about when Jimmy died. I learned what that was like for her," she said. "My grandfather threw himself into his work, because that was his way. Bob and Dolores Hope scooped up my grandmother and took her to their home … where she could be safe and grieve."
Hoppes says she loved her military upbringing, and that her husband, Steve, was also a military kid. They have two grown daughters, Stacy and Shawna.
Her extended military family includes the Tokyo Raiders, whose yearly reunions her family attends. Hoppes said her grandfather attended every year until his death in 1993 at age 96. Fifteen of the 80 original crewmembers remain. This April's reunion marks the raid's 65th anniversary.
Being Doolittle's granddaughter has always given Hoppes a special mission. "When I was about eight, I was playing with a little girl," she recalled. "She told her mother she didn't want to play with me anymore, and I remember her mother said, 'You go be nice and play with her. We want to meet her grandfather.' "
Jonna Doolittle Hoppes is all grown up now, and still helping people meet her grandfather, the real Gen. Jimmy Doolittle.
Terri Barnes is a writer living in Ramstein, Germany.
Dutiful military wife also a good friend
"It takes a special kind of person to be a military wife," said Jonna Doolittle Hoppes.
And her grandmother, Josephine Doolittle — married to Gen. Jimmy Doolittle for 71 years — was special.
"My grandmother had a mentality — and my mother is that way — a bloom- where-you're-planted mentality.
"Here you are in a new base, a new town. … What are you going to do to with it?" said Hoppes, author of "Calculated Risk: The Extraordinary Life of Jimmy Doolittle — Aviation Pioneer and World War II Hero," a book about her grandparents.
"Joe" Doolittle made the most of every situation, even wartime, Hoppes said. She supported military spouses during World War II through a newspaper column and radio show. She visited returning soldiers, whose wounds she realized were more than physical.
"I do know what she would have considered her most important work: The time she spent with those wounded soldiers," Hoppes said. "That comes from reading letters she wrote to my grandfather during that time. She never talked about her achievements."
Joe Doolittle had her own wounds. Her husband was overseas in 1944 when she had a mastectomy. Hoppes said her grandmother never talked about having cancer — "she never complained" — but the family knew.
Years later, when the wife of a family friend had cancer, Joe Doolittle wrote her every day for six months, "She never missed a day," the friend told Hoppes.
She was a faithful letter writer. Some of her letters became part of Hoppes' book, including one in 1944 on the birth of the Doolittles' first grandson: "Despite all of our efforts to get the big news overseas in a hurry, young Jim read in Stars and Stripes that he had become a father."
"My grandparents had friends from every walk of life," Hoppes recalled. One of her grandmother's tablecloths illustrated that. At a dinner party in 1929, she asked her guests to sign the tablecloth. Then she embroidered each name. She continued this tradition, collecting hundreds of signatures, from scientists and aviators to mechanics. The cloth is now in the Smithsonian Air and Space Museum in Washington, D.C.
"I never met anyone who didn't love her," Hoppes said. "She instinctively knew the right thing to do, and she did it."
— Terri Barnes
---
---
---
---