Americans flock to Nove, Italy, for a variety of ceramics
---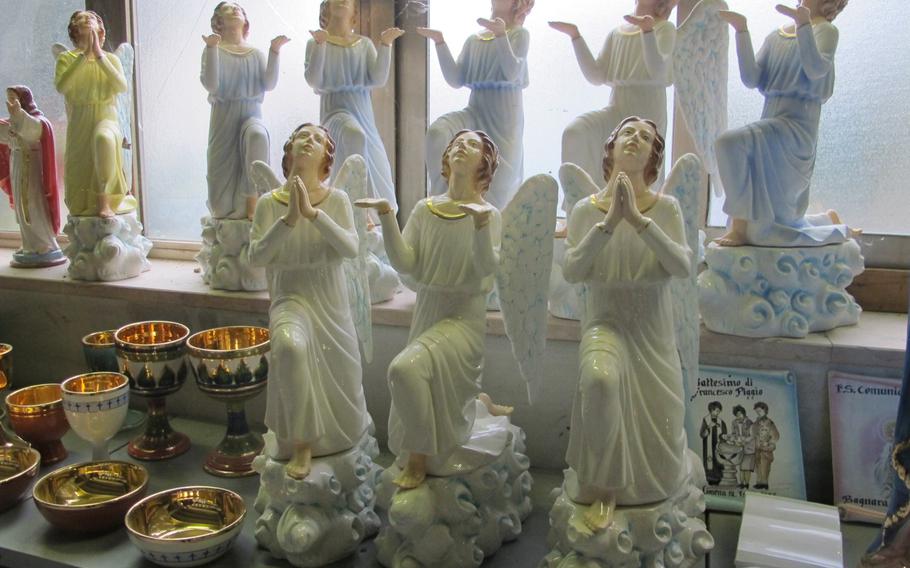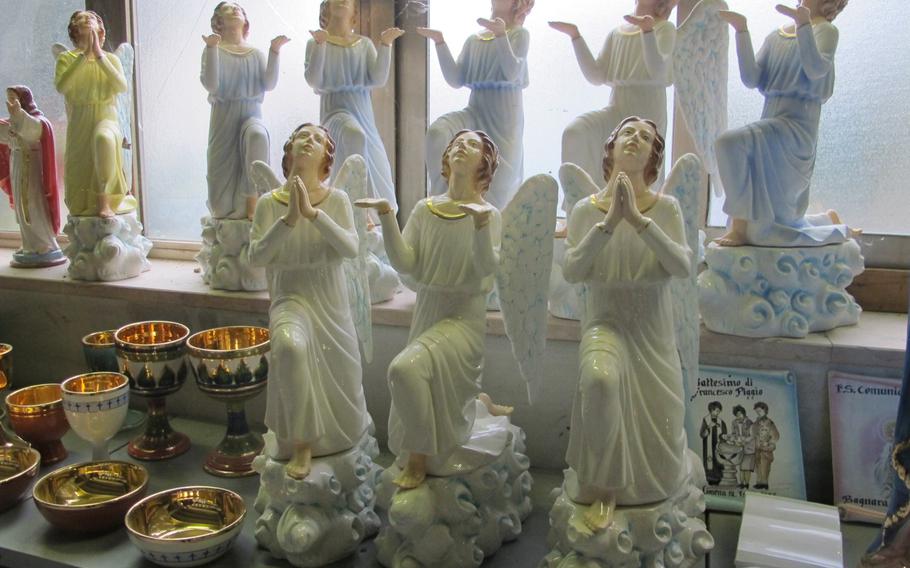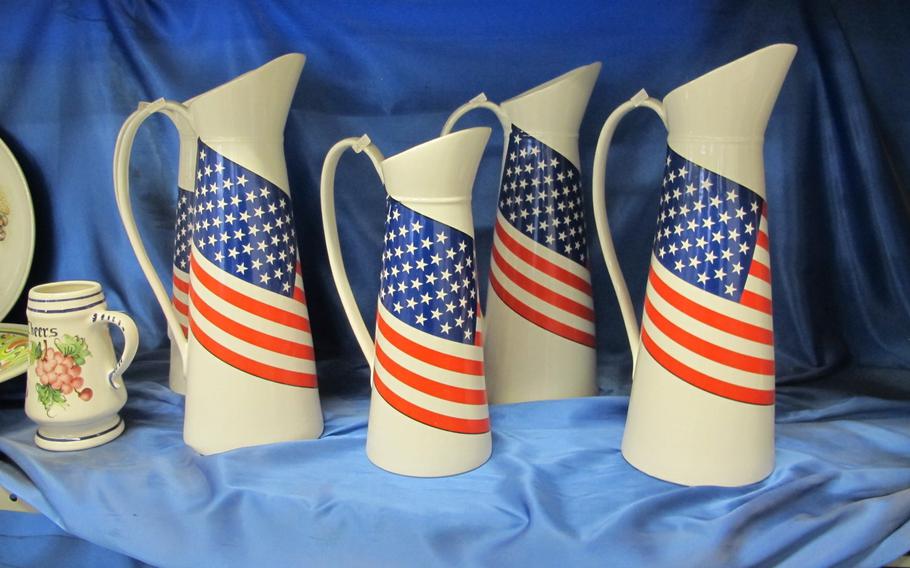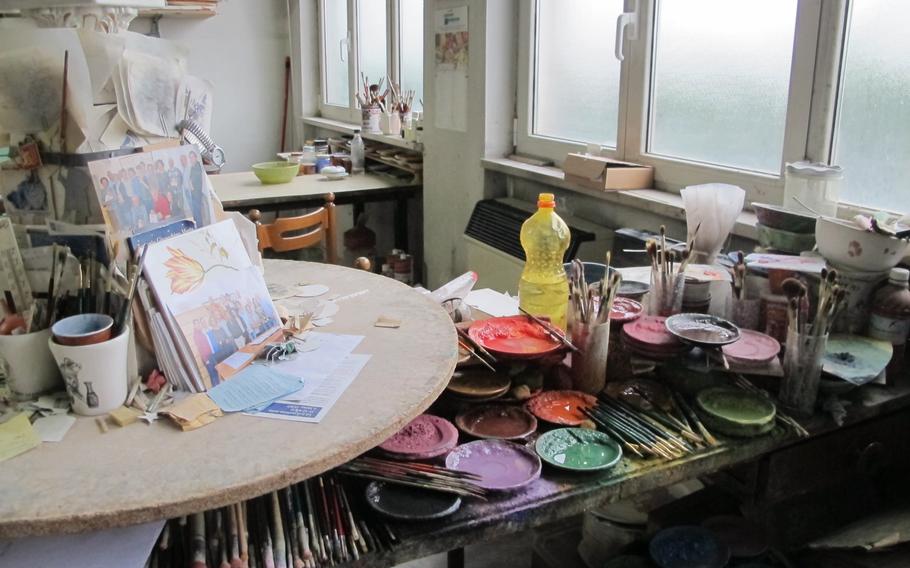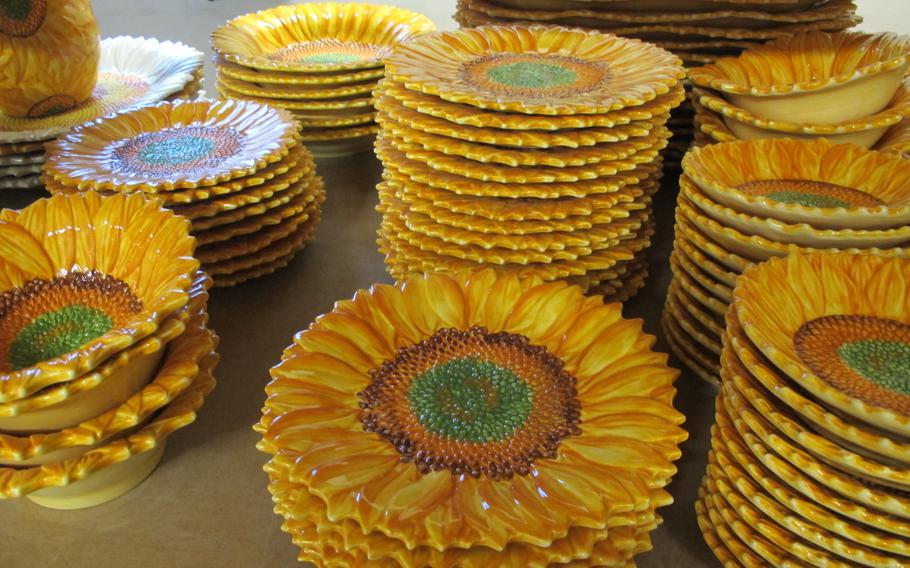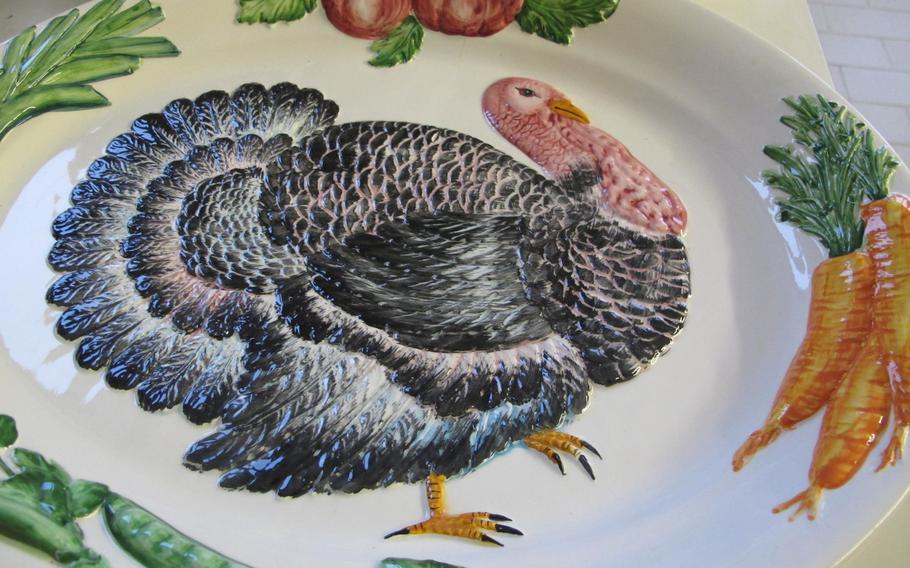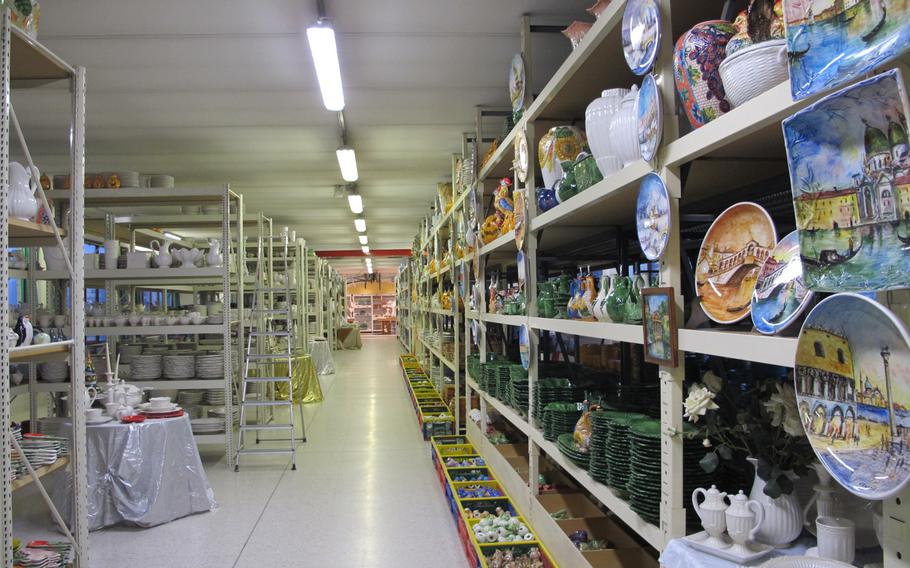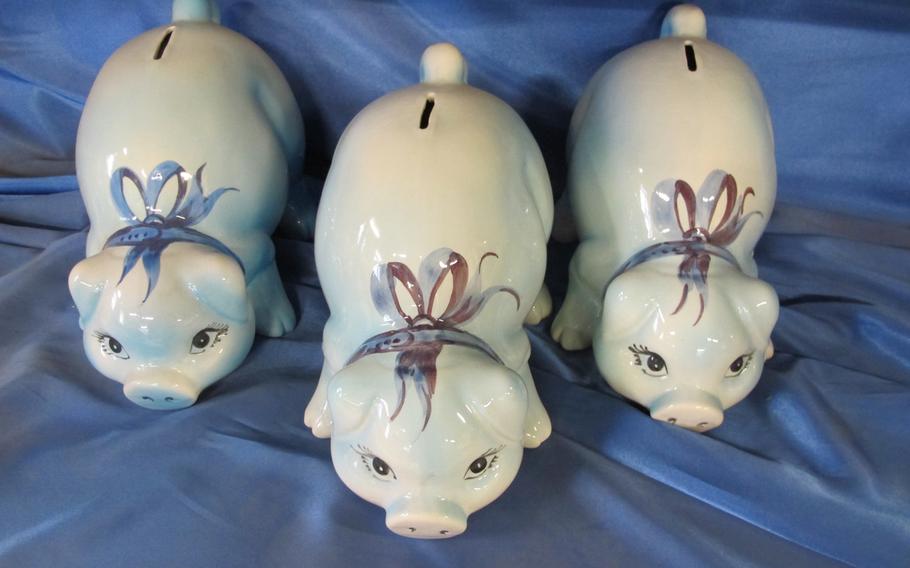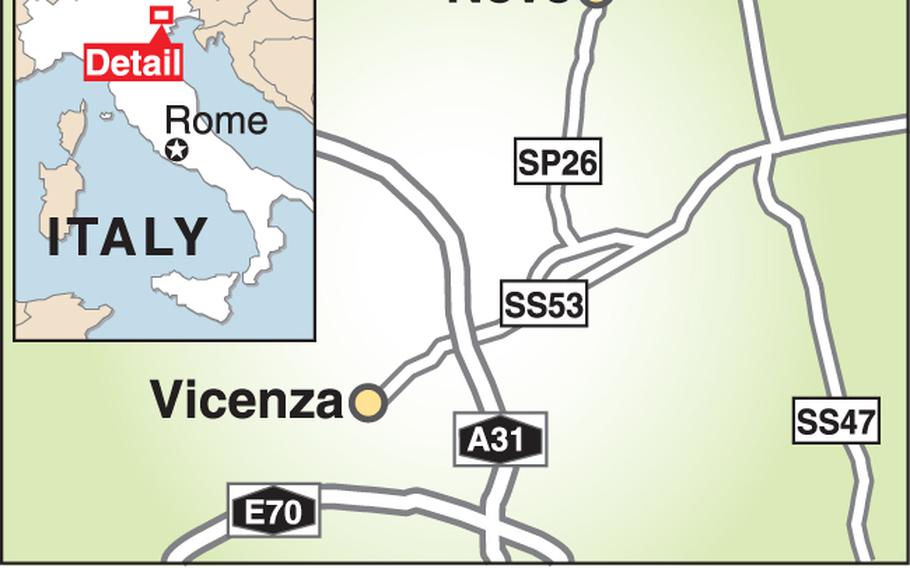 For decades, Americans at U.S. military bases in Germany have been climbing on MWR buses for a nearly 400-mile, six-hour drive over the Alps and into a small, northern Italian town intent on a little wholesale therapy and home improvement.
They still make the trip to Nove, famous for centuries for its ceramics factories, where all manner of plates, platters, bowls, cake stands and other pottery can be bought for a fraction of the price they bear on the shelves of Neiman-Marcus, Macy's, Anthropologie and other retailers: Ansbach Morale, Welfare and Recreation is offering the trip in April.
I drove to Nove on a foggy day shortly after Christmas. From Vicenza, it took about 40 minutes.
I could quickly see why people are willing to travel vast distances to shop there. So many dishes, so little time.
We arrived about 2 p.m., just as the factory shops were re-opening after the typical Veneto region's long riposa, or siesta, that shuts almost everything down for three hours or more in the middle of the day. We had four hours until they closed for the evening.
We started off at a tiny shop, more gallery than factory. Pieces there were unique and priced accordingly. We bought a small, glossy turquoise plate for 20 euros and a two-foot-tall vase for 80 euros. Regrets? I had a few, once I saw the prices at one of the largest factories in town.
Next we went to Ceramiche Larry SKG, famous for personalizing its ceramic wares, and met its genial proprietor, Larry. In addition to plates featuring the likeness of people like Gregor Mendel, Larry's also has a significant collection of Christian-themed items. Like most of the factories, Larry's welcomes Americans and accepts euros, dollars and Visa. But cash is best; some places give a 10 percent discount.
It's at one of the biggest and most well-known factories — La Ceramica VBC — that one can really begin to go a little nuts. There, a Lennox "Butler's Pantry" plate that retails for $22 in the U.S., according to an advertisement posted on the rack, cost five euros. A snazzy, seafood-themed $89 platter was 25 euros; its companion soup tureen was 50 euros instead of its $199 retail price. And so on. With the euro equaling $1.09 the day of my visit, my wallet hand began to itch.
There were rows and rows and rows of dishes — complete sets including finger bowls — pitchers resembling plums or chickens, myriad salt and pepper shakers, spoon rests and decorative ceramic cauliflowers. There were dishes that looked like leaves, or sunflowers, or lace, dishes painted with olives or lobsters or lemons. I found a giant Thanksgiving platter with a painted turkey that was kind of ugly — but at seven euros, tempting. I was reminded of the time I spent $200 on four hand-blown, signed Italian glasses from Anthropologie only to find them available later while in a Tirrenia restaurant for 10 euros each. I considered buying a set of dishes for numerous relatives or buying the entire seafood-themed set for some future beach house on Key West. Then I came to my senses.
---
---
---
---