'Aliens vs. Predator': Lackluster sci-fi battle
by
Brian Bowers
March 7, 2010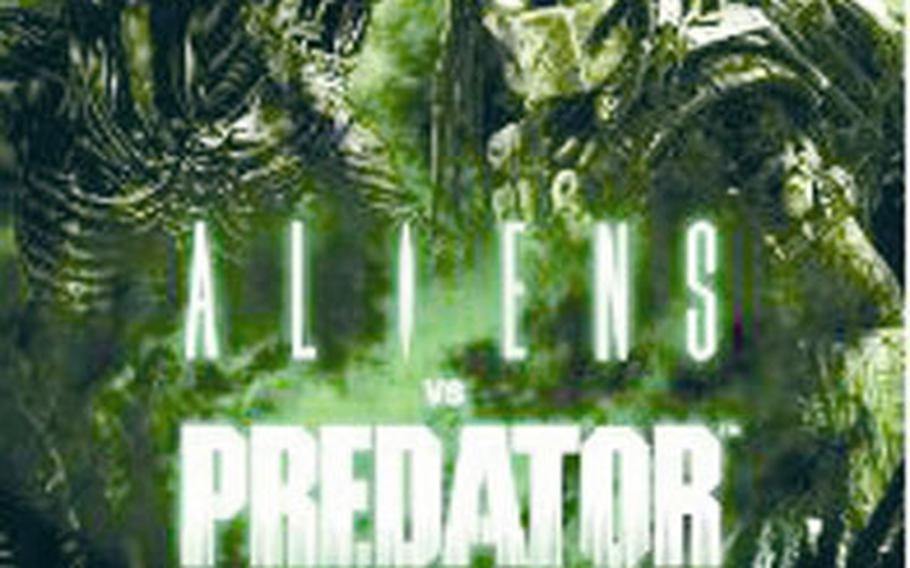 In "Aliens vs. Predator," you get to play as humans, Aliens and Predators. The way each species bypasses a locked door tells you all you need to know about the game.
Humans use an electronic hacking system. Aliens scuttle up the wall and through an air vent. Predators find a hapless human, yank off his head and use his lifeless eyes to trick the retinal-scanning system.
The M-rated game — developed by Rebellion for Sega — is based on the science-fiction gorefests that hit theaters a few years ago. It offers three very short campaigns, one for each of the featured combatants.
It's best to begin with the human campaign because it unfolds as a basic first-person shooter, but also introduces you to the controls and the melee attacks that will become the norm when you move on to the other species. Each of the species plays differently. As a human Marine, you can pack a rifle, shotgun, grenade launcher or flamethrower. They can do quite a bit of damage. However, they seem pretty tame once you've moved on to the other campaigns and bitten off a few heads as an Alien or ripped out a few spines as a Predator. "AVP" definitely isn't for the squeamish.
Even if the flying viscera doesn't bother you, the controls probably will. They're a bit tricky to learn and often loose and inaccurate — especially with the Aliens. Another downer: Crawling up walls and across ceilings as an Alien can be unpleasantly disorienting.
The game offers online multiplayer competition. Interestingly, the online games play much like "Left for Dead," with the aliens and predators acting like two separate teams of zombies. The three-way battles can be quite intense.
However, short campaigns, control issues and over-the-top gore bring this space story down to earth.
Platforms: Xbox 360, PlayStation 3 (tested), PC
On the Web: www.sega.com/avp/