After Hours: Vegi Voodoo King, Stuttgart, Germany
---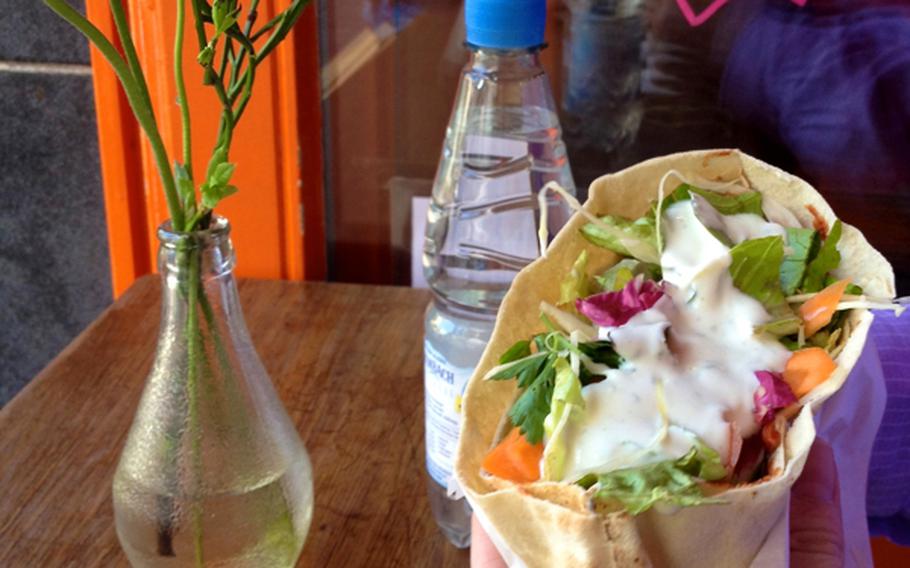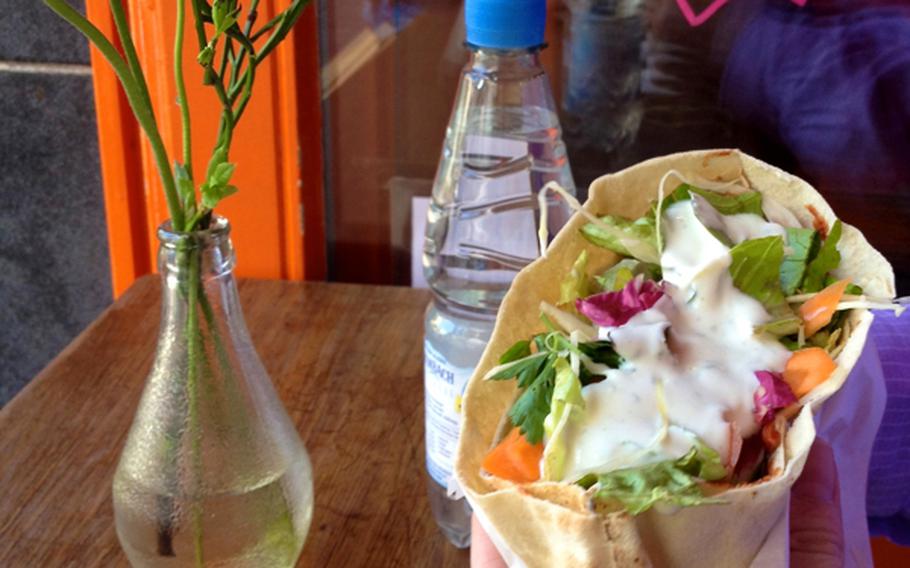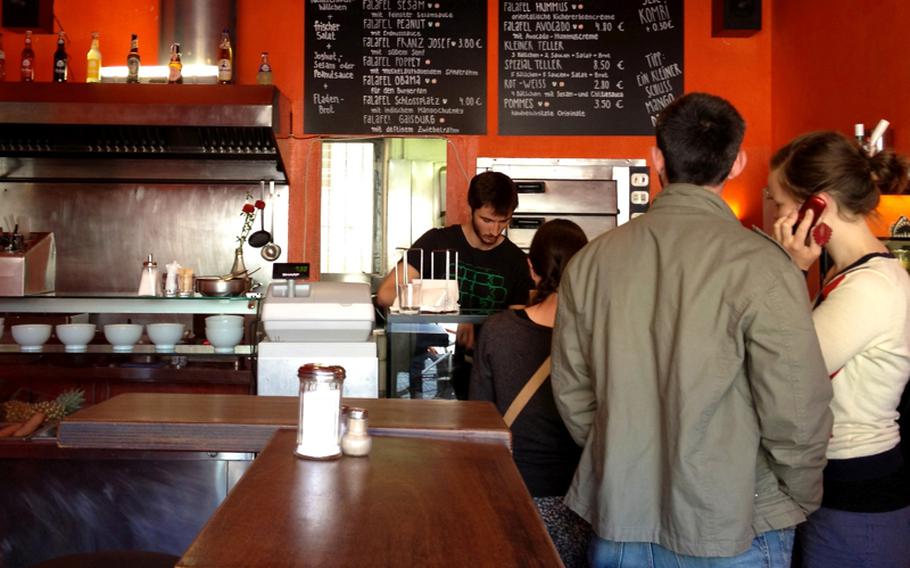 Back in 2008, nothing sounded more American to the workers at Vegi Voodoo King in downtown Stuttgart, Germany, than the name Obama. And one of the hottest items on the menu at the time was the Obama falafel, created as an ode to the newly elected president.
These days, the Obama falafel, which fuses Middle Eastern and American flavors, seems to have fallen out of favor. Sure, the president is still on the menu, but at this quirky little imbiss where everything is prepared fresh each day, priority is given to what sells. And right now, Obama isn't selling.
"Sorry; we're all out," said the woman behind the counter after we ordered the Obama special. "I didn't make very much today because not so many people order it anymore."
Keeping our disappointment in check, we decided to stick around and try something else. Why wouldn't we? After all, Vegi Voodoo King reigns supreme in Stuttgart when it comes to falafels. While its dedication to freshness meant no Obama on this particular day, it did mean there were plenty of tasty alternatives.
You will be hard-pressed to find a better falafel than the ones served at Vegi Voodoo King, a hole-in-the-wall eatery on Stein Strasse, where food is the focus, not decor.
It has falafel topped with chili, yogurt and sesame sauces. There's falafel with humus and avocado. And perhaps the best of the bunch is the falafel served with aubergine (eggplant).
Best of all, everything costs less than 5 euros. Though the lines can get long, the service is fast, which makes the eatery perfect for a quick lunch or a late-night snack after drinking downtown.
On a recent visit, I went with the eggplant falafel, topped with aubergine, yogurt and chili sauces. I'd recommend it to anyone.
However, my more finicky dining partner, a first-time falafel eater, was at a loss after learning that the Obama wasn't available. Luckily, the woman behind the counter came up with an interesting concoction of falafel with a creamy onion-based mix topped with sesame sauce. It looked good to me, but it fell short of my colleague David's expectations. Still, he said he would give Vegi Voodoo King another chance when the Obama is back.
Vegi Voodoo KingLocation: Stein Strasse 13, Stuttgart.
Directions: Downtown, just a few minutes' walking distance from the Marktplatz.
Food: Falafels.
Prices: Under 5 euros.
English menu: No, but some of the staff speak English.
Clientele: Locals and downtown visitors.
Dress: Casual.
---
---
---
---