After hours: Two great places to get maultaschen in Stuttgart
by
John Vandiver
December 4, 2008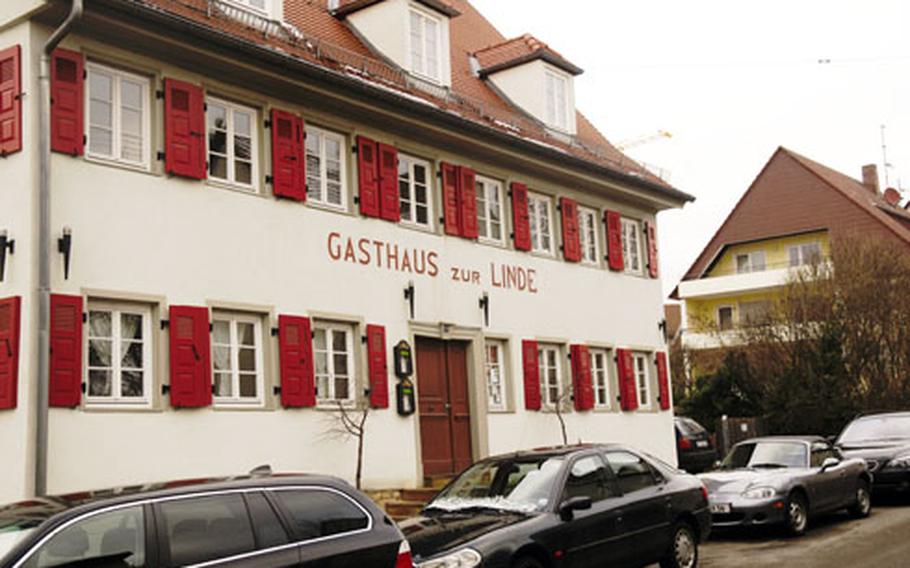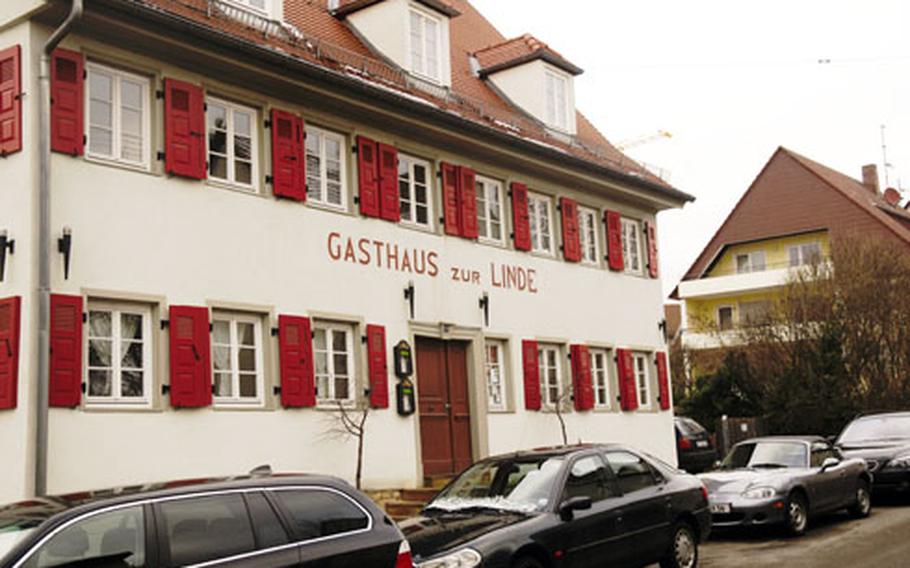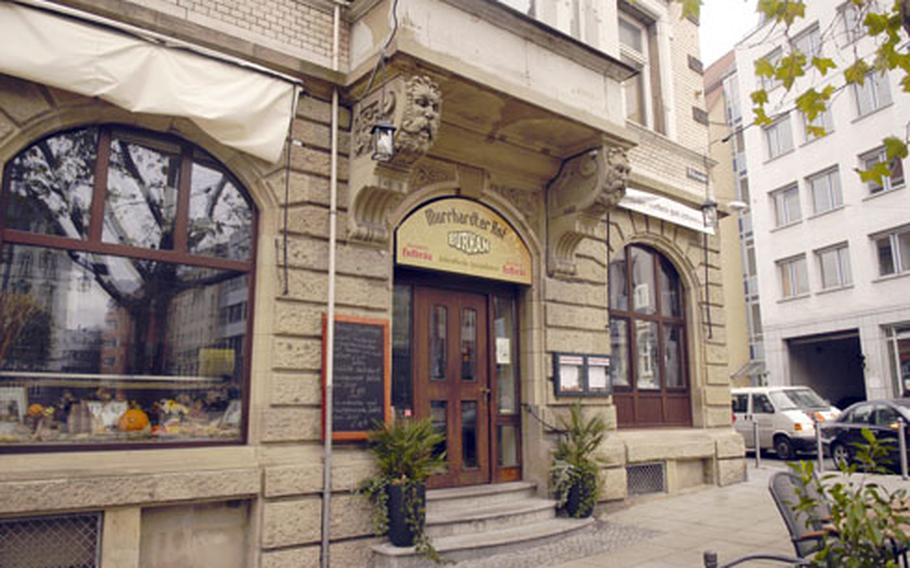 STUTTGART, Germany — When you walk up to the front door of the Gasthaus Zur Linde, it feels a little like heading to grandma's for some home cooking. The restaurant, which specializes in the signature Swabian dish of maultaschen, has a rustic look that matches the old-time flavors it serves up in the suburban Stuttgart village of Möhringen.
At another Swabian hot spot downtown — the Murrhardter Hof — you get a different feeling as you walk in the front door. In the heart of the city, it's got an in-the-thick-of-it vibe. Situated alongside Stuttgart's red light district, you may even pass a streetwalker on your way.
While the settings are worlds apart, both establishments are experts at maultaschen and bring their own flare to the ravioli-like food. Failing to settle on which place I preferred, I decided to highlight both for anyone wishing to sample this unique delicacy specialty of the Baden-Württemberg region.
Maultaschen, which English menus will call German ravioli, has its roots in religion. The story goes that cooks during Lent were looking for a way to conceal the fact they were eating meat. The solution was to fill little pasta pockets with mixtures of meat fillings. The dish can be served in a broth or accompanied by various sauces. It is usually served with a side of potato salad.
At Gasthaus Zur Linde, I selected the maultaschen "surprise," which offered a selection of raviolis with different sauces. There was one with roasted onions. Another came with a wine and lentil sauce and a third was served over beets. Lots of flavor and not too heavy. All were superb.
Downtown at the Murrhardter Hof, I went for a more contemporary offering: Maultaschen from the Orient, which infused flavors from Asia to create a tangy tomato-based sauce.
It tasted great to me, but owner and chef Burhan Sabanoglu said he was disappointed with how it turned out. He offered a free shot of schnapps to make up for it. Naturally, I accepted.
I say it's a tossup. Either place, you can't go wrong.
To see previous After Hours reviews, go to: stripes.com/afterhours
Gasthaus Zur Linde and Murrhardter Hof, Stuttgart, Germany
Hours: Gasthaus Zur Linde — Noon to 2 p.m. and 6 p.m. to midnight daily. Murrhardter Hof — 11:30 a.m. to 2:30 p.m. and 5:30 p.m. to midnight Monday-Friday; 3:30 p.m. to midnight Saturday; 11:30 a.m. to 2:30 p.m., 5:30-11 p.m. Sunday.
Address: Gasthaus Zur Linde — Sigma Ringer Strasse 49, Stuttgart-Möhringen. Murrhardter Hof — Wilhelmsplatz 6, Stuttgart
Contact: Gasthaus Zur Linde —0711-719-95-90; www.joergmink.com. Murrhardter Hof — 0711-518-901-12, www.murhardter-hof.de
Prices: At both Murrhardter Hof and the Gasthaus Zur Linde expect to spend between 12 and 20 euros per person. Both eateries offer a full menu of Swabian dishes. Reservations recommended if you're going for dinner.
Dress: Business casual for both.