After Hours: Tower 66 Steakhouse & Bar in Böblingen, Germany, provides a taste of Americana
---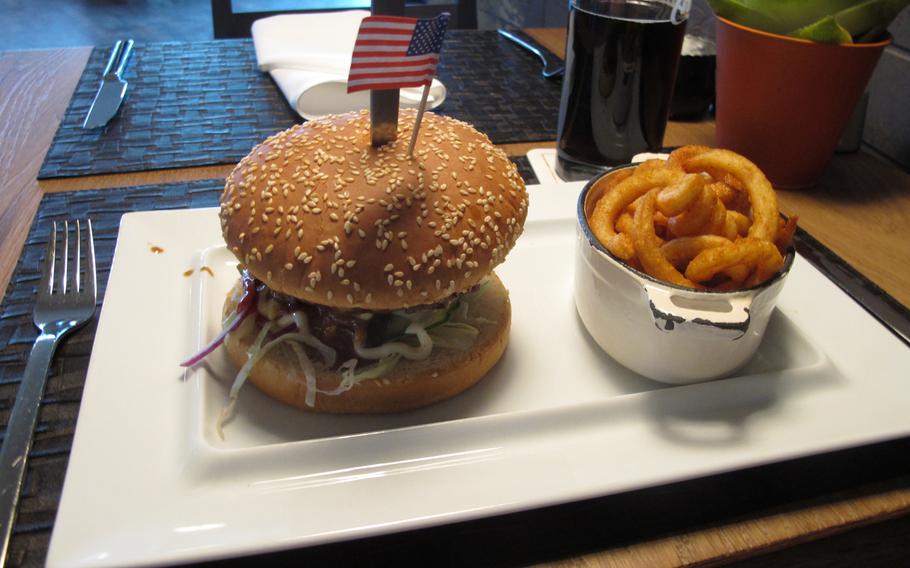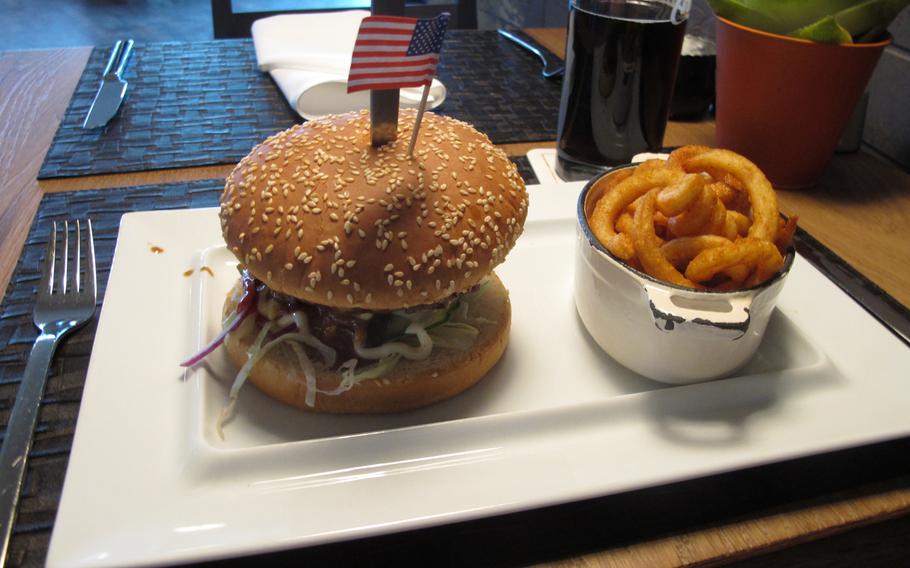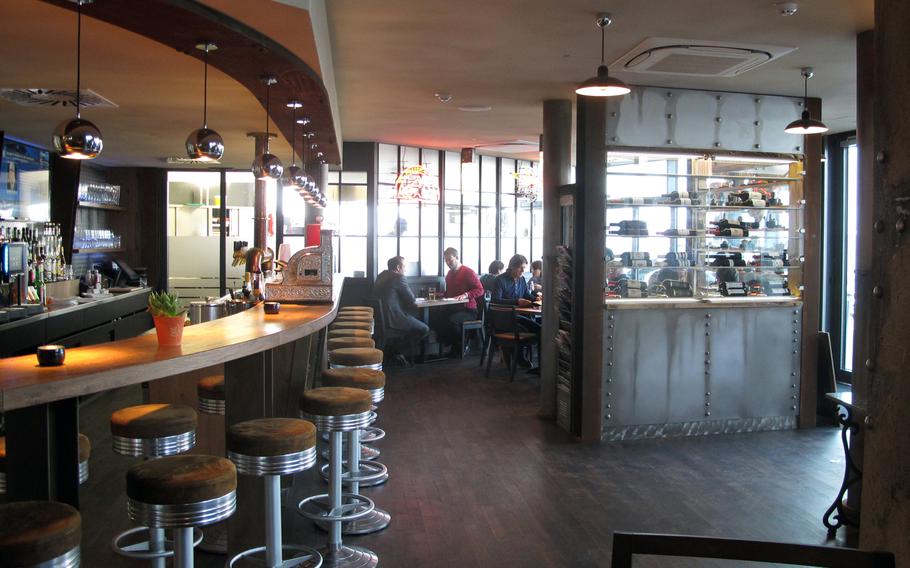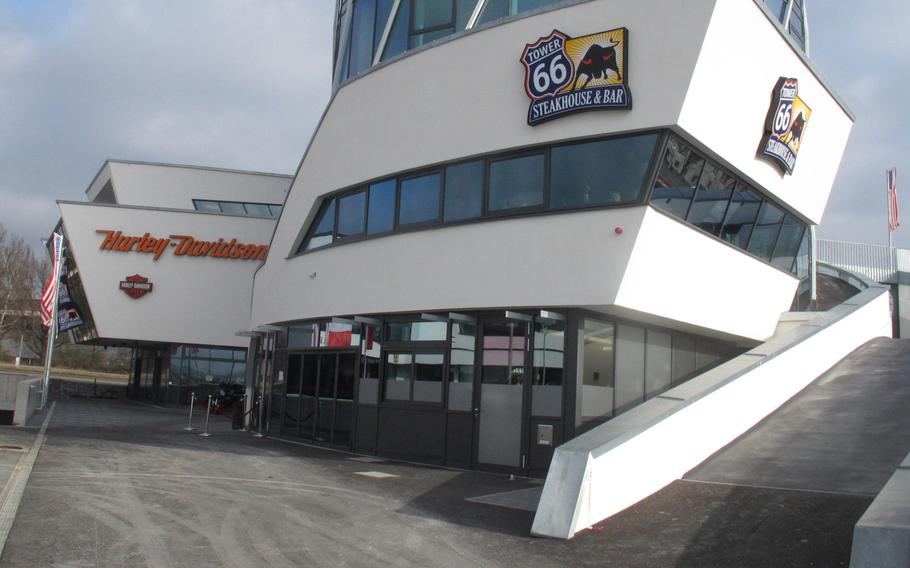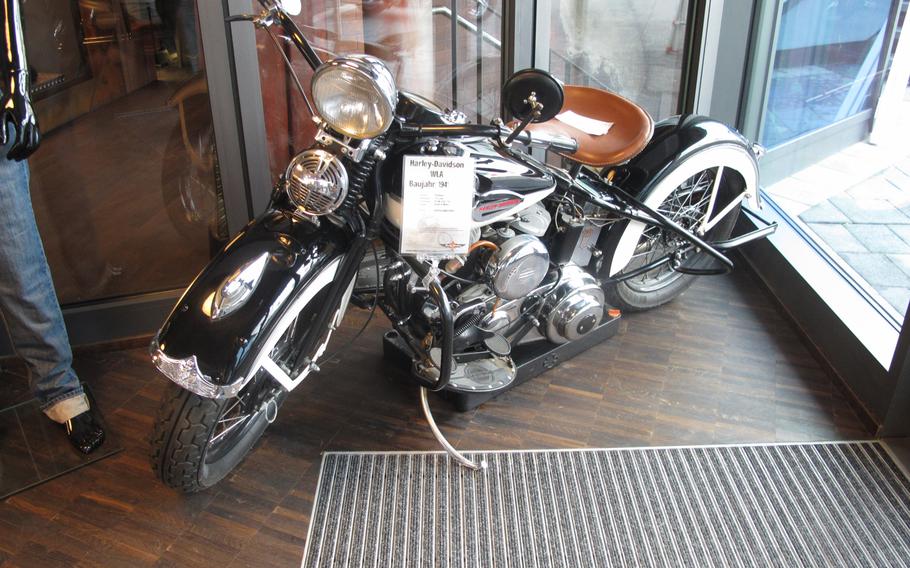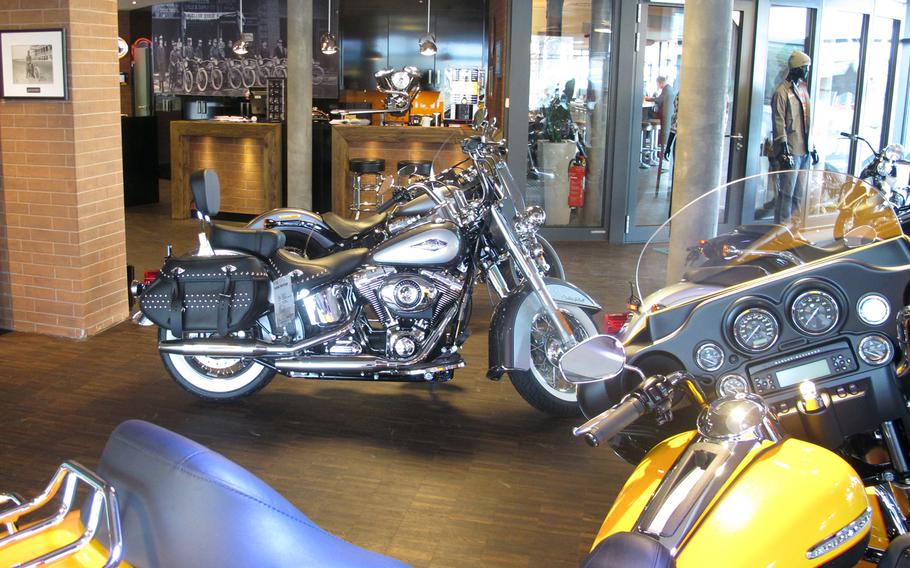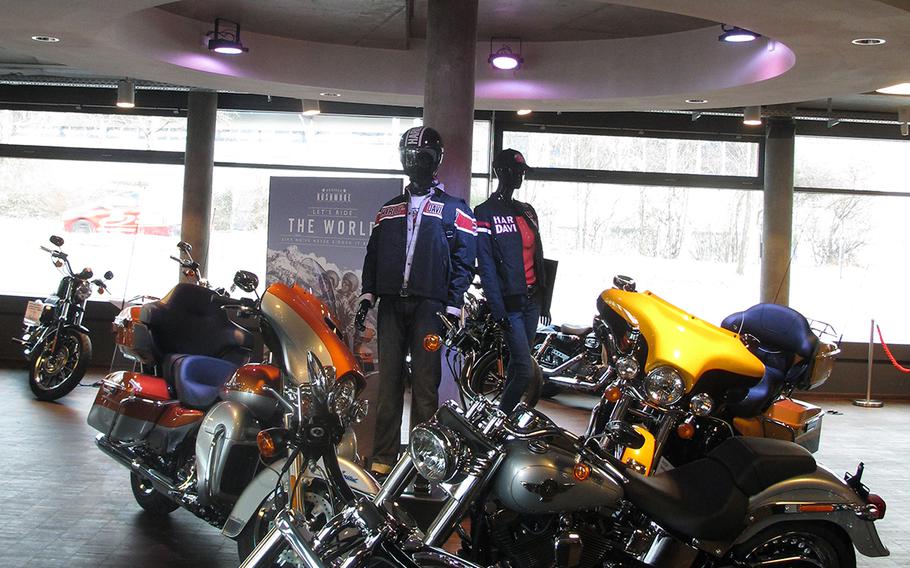 If you are into beef and bikes, there's a new steakhouse in town for you.
Tower 66 Steakhouse & Bar, which opened just a couple of months ago in Böblingen, Germany, is pure Americana. The menu is simple and delicious: steaks, ribs, burgers and all the typical trimmings.
The decor is sure to make you feel at home as well. There's the obligatory American flag on one wall. There's a display of cool-looking pocket knives behind the bar.
The burgers even come with a little American flag on a toothpick.
If that's not enough, the restaurant is directly next to a beautiful Harley Davidson shop, which you can wander through after you load up on a succulent dry-aged steak. What could be more American?
During a recent visit to Tower 66 for lunch, I almost felt like I was back home. The menu was familiar, the English-speaking staff was friendly and there was just the right amount of tacky decor.
But as I chewed on my surf and turf burger, a tasty affair topped with an interesting peanut butter sauce, it gradually dawned on me that something was amiss. It was the clientele.
They weren't wearing Levis and T-shirts. No ball caps or guys wearing the jerseys of their favorite football teams.
At Tower 66, the only thing that'll tip you off that you're still in the well-heeled Stuttgart area are the somewhat-precious patrons wearing their sleek European-cut suits, and a lot of other guys in tight pants and pointy shoes.
I suspect they must have drifted over from the Ferrari and Maserati dealership that shares a parking lot with Tower 66.
That's the other great thing about Tower 66: You're surrounded by amazing vehicles you can only dream of owning.
Ferrari Testarossas on one side, Harleys on the other, and a big, fat burger joint in between.
TOWER 66 STEAKHOUSE & BARLocation: Wolfgang-Brumme-Alee in Böblingen. The restaurant is directly off Autobahn 81 exit 23.
Hours: 11:30 a.m.-2:30 p.m. and 5:30-12:30 p.m. Monday, Tuesday, Wednesday and Friday; 11:30 a.m.-12:30 p.m. Saturday and Sunday; closed Thursdays.
Prices: Meals range from burgers costing 8 euros to steaks in the 25-euro range. Daily specials usually are priced at less than 10 euros.
Dress: Casual.
More information: Website: www.tower66-steakhouse.de. Make reservations by phoning: (+49) (0) 703-1 3098400.
---
---
---
---