After Hours: To satisfy all of your cravings, try Café Rossi
by
Nancy Montgomery
March 29, 2007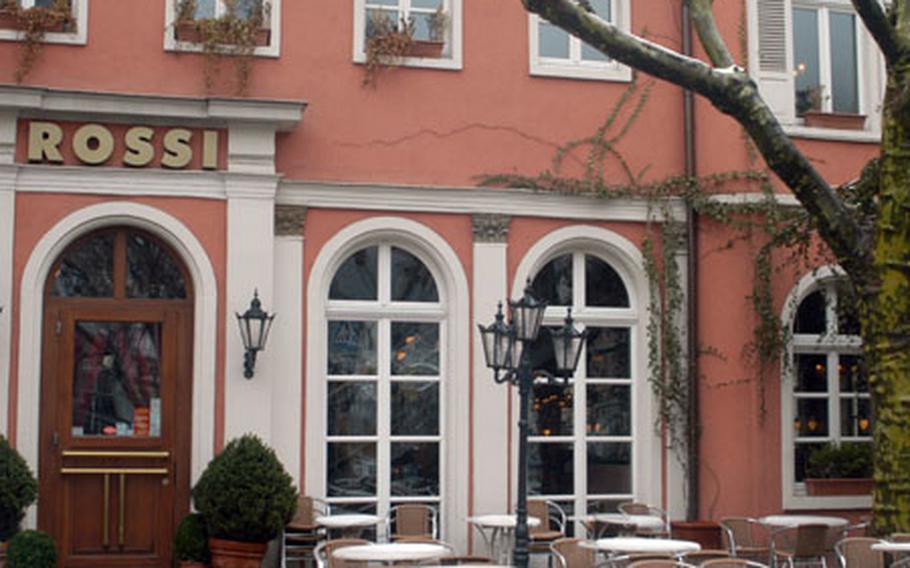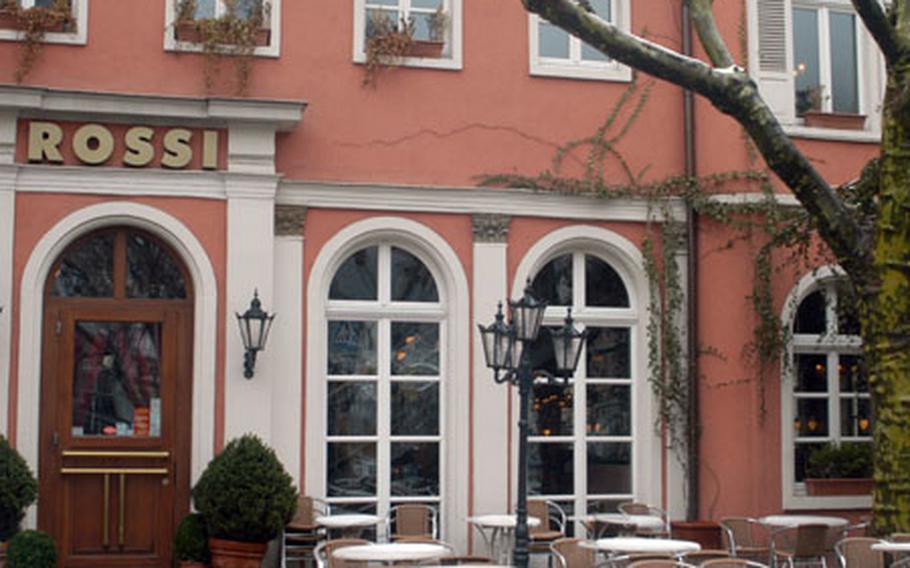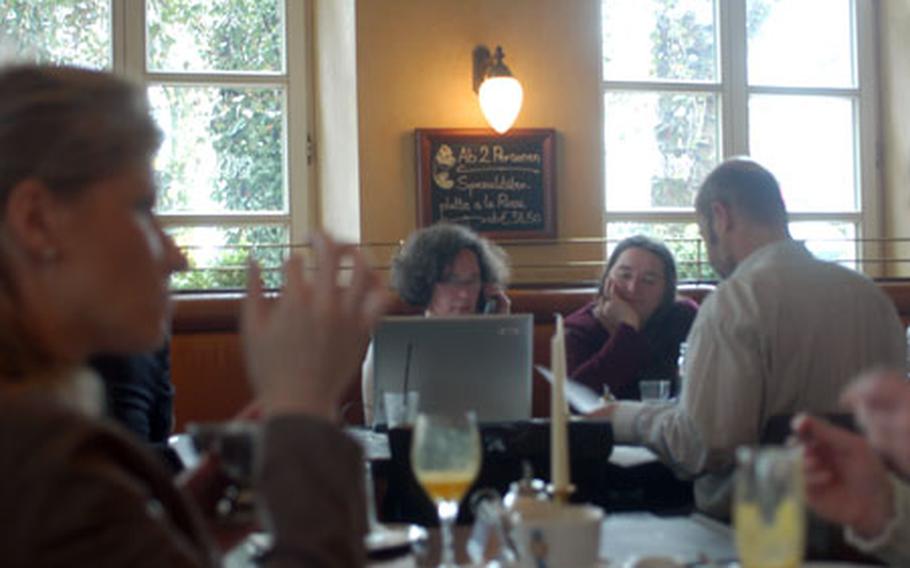 HEIDELBERG, Germany — You never have to worry about the time at Café Rossi. Is it 1 p.m. on a Thursday but you feel like having breakfast? Have at it: they serve breakfast — anything from a croissant to the Full Monty — until 2 p.m. every day.
Is it 4 p.m. Tuesday but you can't wait for dinner? Not a problem. The restaurant, just off the Bismarkplatz in the heart of Heidelberg, will serve you just about any time, from 8 a.m. through 1 a.m. every day but Sunday, when it opens at 10 a.m.
And it's rare, at any time of day, that the place isn't full of hubbub, with diners and drinkers and laptop workers at little tables and banquettes, enjoying their kangaroo goulash.
Actually, they've taken the kangaroo off the menu, which changes every four months. But when they had it, it came from Australia and tasted like beef, according to Rossi's manager, Daniel Dumbeck.
So the problem of eating such a cute mammal is no more, and diners currently have a choice of … well, it's a big menu. There are four soups, for example, including tomato and something called "curry cappuccino with lemon grass and gamba."
There are seven "cocktail snacks," including a club sandwich, seven salads, five pastas, nine meat or fish entrees and eight "all kinds of creative" dishes that run the gamut from a "big Bavarian dumpling with mushrooms" to stir-fried vegetables with cashews, rice and tofu sticks.
So basically, they're covering all the bases. I forgot to mention, as well, daily specials. Oh, and there's a children's menu.
The drinks menu is likewise capacious, with many varieties of wine by the bottle and the glass, all manner of coffees and teas, and a full bar of whiskeys, rums, cognacs, liqueurs, "wodkas," spirits — and five kinds of bitters. People seem happy here.
Some, in fact, set up camp, in that European, "I'm-sitting-here-now-so-why-would-I- ever-leave" sort of way. The restaurant encourages that with Internet wireless.
The restaurant, two-storied and with a pink stucco exterior, has been in business for nine years, Dumbeck said, and the business tends to be international — "many guests from meetings in Heidelberg, from the hotels and students."
The prices are quite reasonable. Most items are about $13. The most expensive is surf and turf — in this case the surf is tiger prawns — for $26.
And in spring, when the plane trees leaf out in one of the nicest courtyards in Heidelberg, people will be drinking their proseccos and eating their wild garlic gnocchis al fresco.
Search the Stripes.com After Hours archives
---
---
---