After Hours: The HendlHouse in Böblingen, Germany
by
Warren Peace
November 11, 2010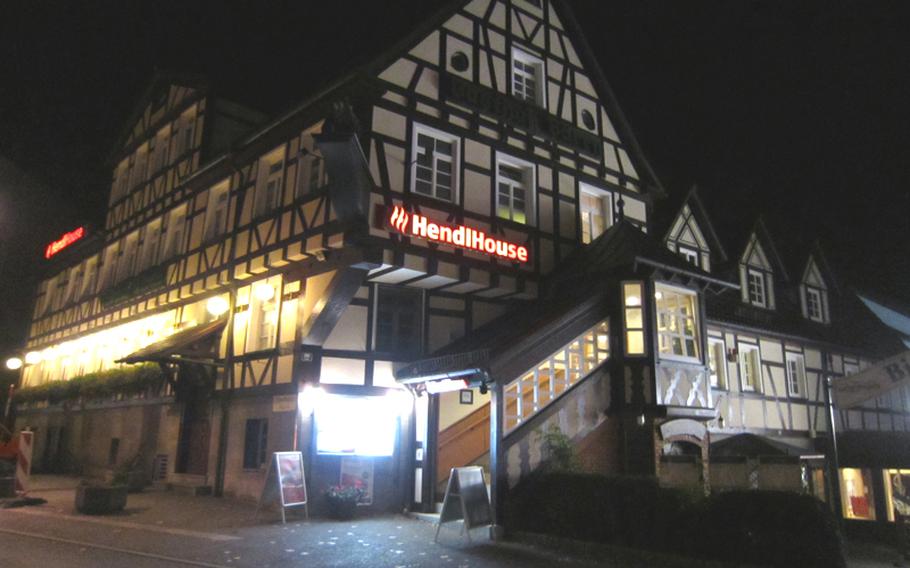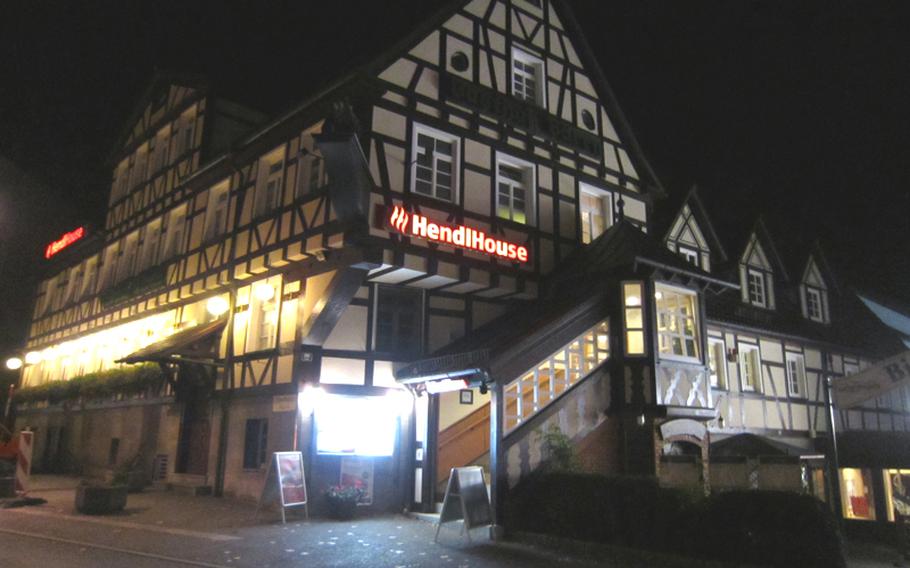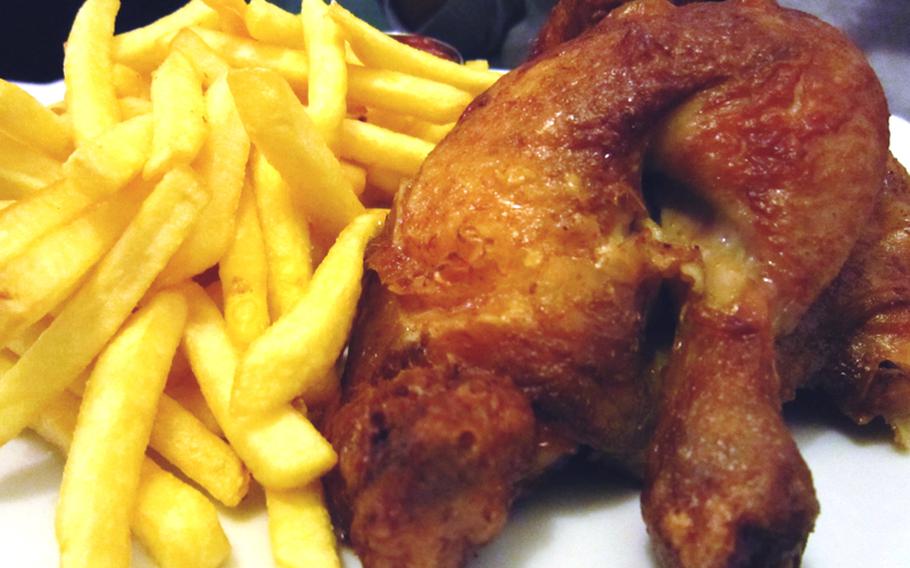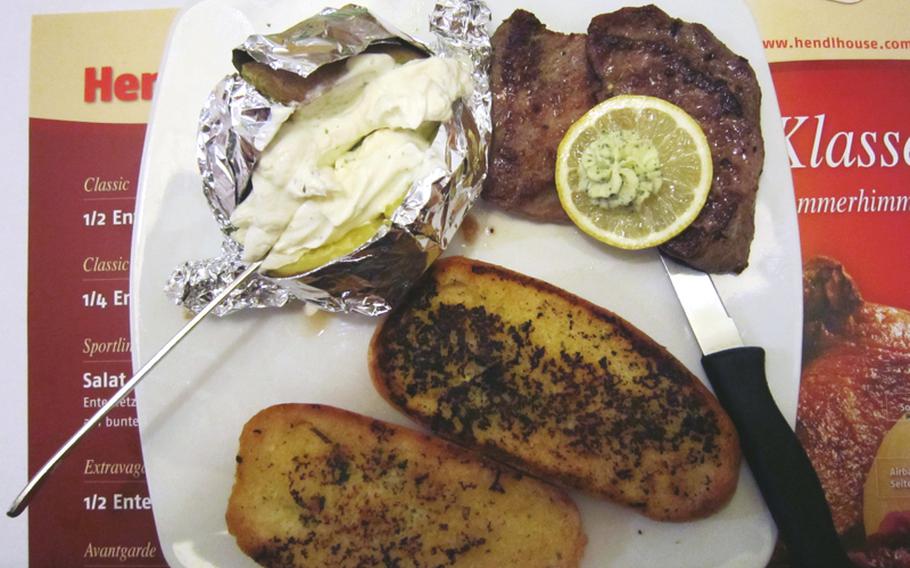 If you like the taste of chicken, I have the place for you.
The first thing I noticed about the HendlHouse in the Stuttgart, Germany, suburb of Böblingen is, well, the chickens. The walls of the place with a name that translates to "chicken house" is decorated with paintings of different types of roosters with their breed names written on the frames. They are everywhere, including the restrooms and stairwells.
The outside of the building is old-school, half-timbered German, a sharp contrast with the interior, which is nothing special. It reminds me of a Denny's or an IHOP from back home. It is part of a small chain with about a dozen franchises in Germany.
I have eaten there a few times before, but it wasn't until my latest meal that I asked for an English menu. I knew the restaurant had a lot of chicken dishes, but the removal of the language barrier revealed a broader menu than I expected.
The menu has more than 25 variations on chicken, ranging from fried chicken to chicken cordon bleu to barbecued chicken and many more. It seems the HendlHouse's specialty is a roasted half-chicken served with fries.
New flavors of half birds are added to the menu seasonally. A German version of drunken chicken was featured during the beerfest season. It was as good as any drunken chicken I have tasted and extremely moist and tender.
"It was well-seasoned, crispy skin and tender and juicy on the inside," said Mandy Lyman, who lives in Stuttgart. "The grilled beer chicken was like a 'mouthgasm.' "
I ventured away from chicken during my latest visit. With my newfound knowledge acquired from the English menu, I found ostrich steak. It came with a baked potato, toasted garlic baguette and garlic butter.
It was tasty, to say the least, and the portion was more than adequate for my American standards. At 13.95 euros, it is the most expensive item on the menu. Most of the dishes cost about 8 euros.
There are also a few beef and duck dishes and a children's menu. Drink selection is pretty standard, and there is a salad bar that costs 3.50 euros.
I have been there three times with Mandy's husband, Marine Sgt. Matt Lyman, who has yet to sample the chicken. For him, it was love at first bite when he had the Mega Burger and has ordered it every time since.
"The Mega Burger is the bomb," Lyman said. "It'll turn your brain into mush."
I think that means it's really good.
Address: Poststraße 36, 71032 Böblingen
Directions: From Panzer Kaserne, turn left out of the main gate and continue about 1½ miles on Herdweg. Turn left at Schafgasse, take the first right onto Spielbergstrasse and the second right onto Klaffensteinstrasse. When the street splits at a Y intersection, follow Poststrasse and you will see HendlHouse on the left, although you can't get to it due to the one-way street. Continue on Poststrasse, which will circle around back to HendlHouse.
Hours: 11 a.m. to 11 p.m. daily
Food: Chicken dishes, including chicken wings, range from 6 euros to 9 euros. Menu also offers schnitzels, beef and duck as well as soups and salads.
English menu: Yes, by request.
Prices: Chicken prices range between 6 and 9 euros, schnitzels between 7.30 and 8.30 euros, steaks a little more.
Clientele: Mostly German
Website: www.hendlhouse.com
Phone: 07031-223038
---
---
---
---