After Hours: The Al Malgualivo restaurant in Porcia, Italy
---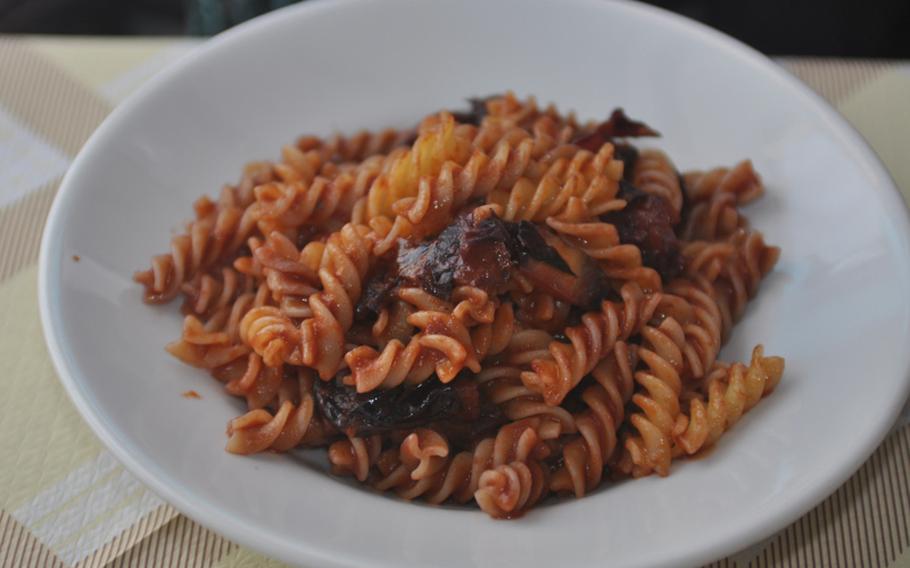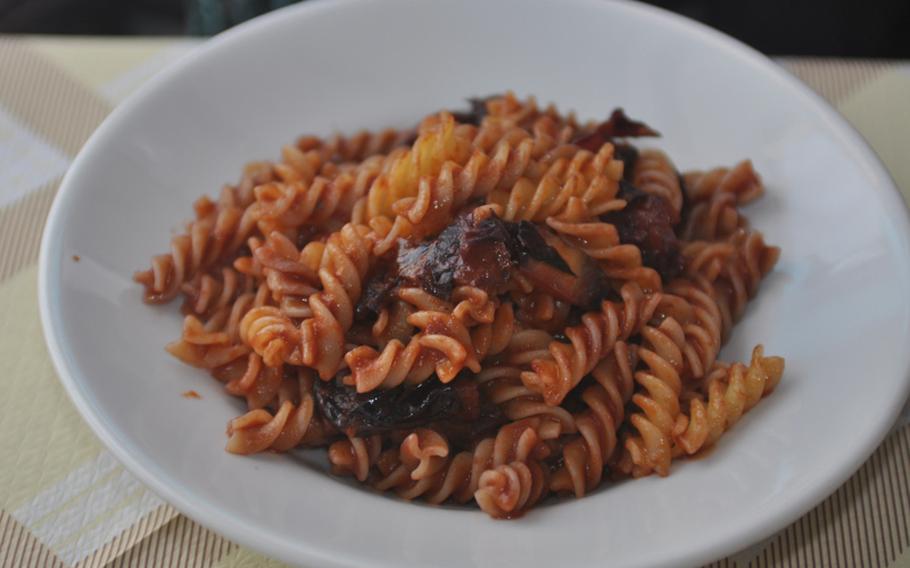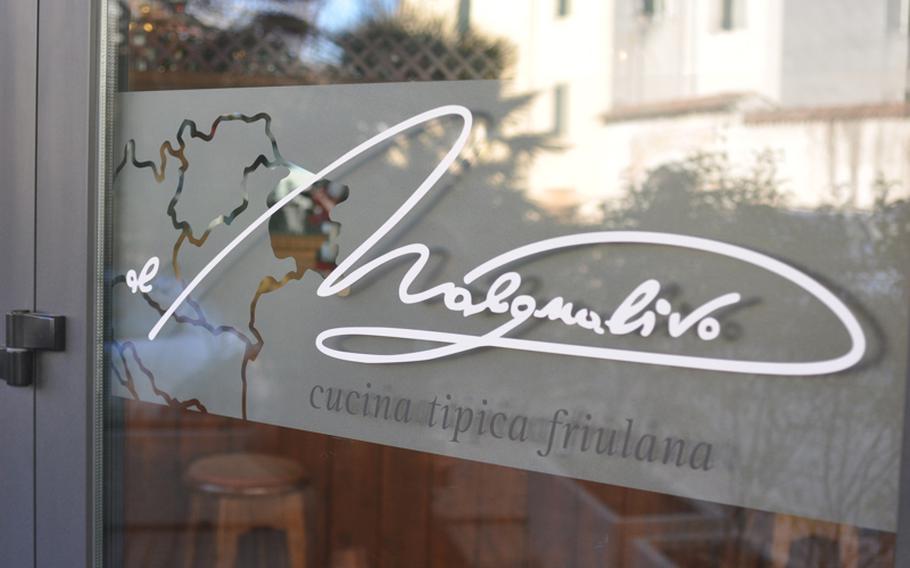 Want the chance to practice your Italian, dine on dishes typical of the northeastern-most part of Italy and don't mind a few surprises from the menu?
The Al Malgualivo restaurant in Porcia, Italy, about a 10-minute drive from Aviano Air Base, prides itself on serving dishes the Friuli-Venezia Giulia region.
That means it offers first courses such as risotto with saffron, fusilli pasta with radicchio, spaghetti with mushrooms and second courses including pork with mushrooms, cold turkey with a pumpkin soufflé and a plate of cheeses.
The menu changes daily for lunch and is designed for those taking a break from work. Accordingly, the service is quicker than in many restaurants and the prices are reasonable — two people having a two-course meal can dine for 20 euros.
The dinner crowd is a bit more family oriented and the choices are expanded, though they don't change daily as the lunch menu does.
During a recent night, first-course options included gnocchi (potato pasta) with duck sauce, chitarre (flat pasta with mushrooms and bacon) and cjarsonuz al formadi frant (ravioli filled with cheese). Second courses were a filet of steak with mushrooms, sliced beef with arugula, and grana cheese and frico (fried cheese) and polenta (cornmeal).
Don't expect to see a menu. You'll get the day's options recited by your waiter — in Italian. The restaurant doesn't attract many American customers, although some Americans do call Porcia home, and its weekly Friday market is a popular destination.
Those who don't speak much Italian can get by pretty easily, especially if they don't mind trying a few new things or a mild surprise or two. Phrases such as Siamo Americani (We are American) and Lentamente (Slowly) will signal to the waiter that he should speak slowly when offering the choices. Try Ripeta, per favore if you didn't understand it all the first time. Those with food allergies should memorize the Italian word or phrase for what they're trying to avoid.
Al Malgualivo has been open for nine years and is located about a block from the market area. It seats about 30 people during the colder months and offers an outdoor area with patio furniture-type seating in warmer months. Reservations are recommended for dinner, especially with larger groups.
AL MALGUALIVO RISTORANTE/BARAddress: Via Villa Scura 1,Porcia, Italy
Directions: The restaurant is about a block northwest of the clock tower that marks the end of the weekly market in downtown Porcia. It's on a one-way street, and visitors might have to walk a few blocks after finding parking. There are several small lots nearby.
Hours: Lunch, 11-ish to 3 p.m. weekdays; dinner, 6-11 weekdays and 5 to midnight Saturday.
Phone: 0434-922571. Reservations recommended for dinner. Not much English spoken.
Clientele: Groups of Italian co-workers or friends for lunch, with families added into the mix for dinner.
Menu: Recited by the waiter in Italian.
Food: Typical dishes from the Friuli-Venezia Giulia region, the area that's the most northeastern in the country and includes Aviano Air Base and the cities of Udine, Trieste, Pordenone. Some of the dishes are heavily influenced by the mix of cultures with nearby Austria and Slovenia.
Prices: Many meals are served on a fixed-price basis, with diners getting a choice of several first courses, second courses, side dishes or appetizers. Having only one course (7 euros) during a recent visit was slightly cheaper than having two (10 euros). Expect to pay about 7 to 8 euros for appetizers and first courses and more for second courses. Side dishes are 3 euros.
Website: None, although the restaurant is listed on some local tourism sites.
---
---
---
---