After Hours: Thairama in Kaiserslautern
---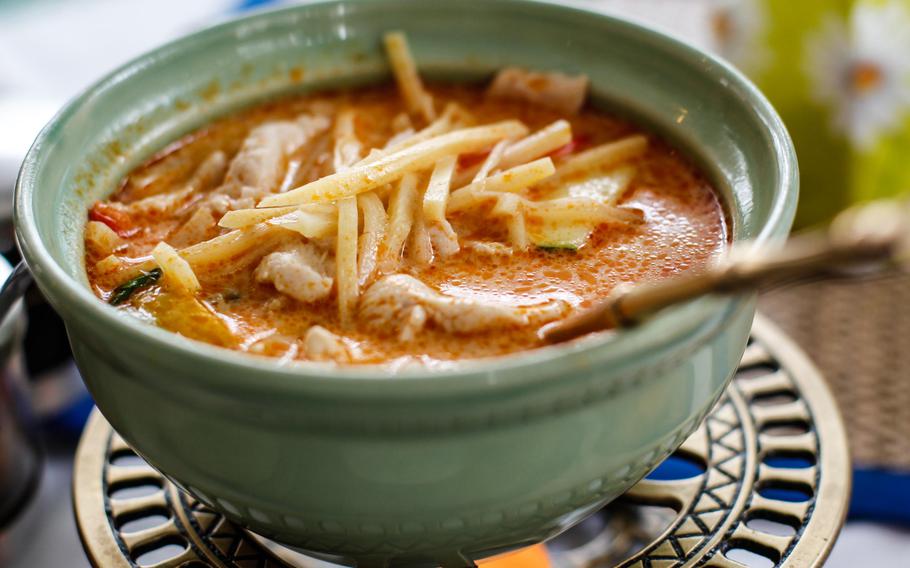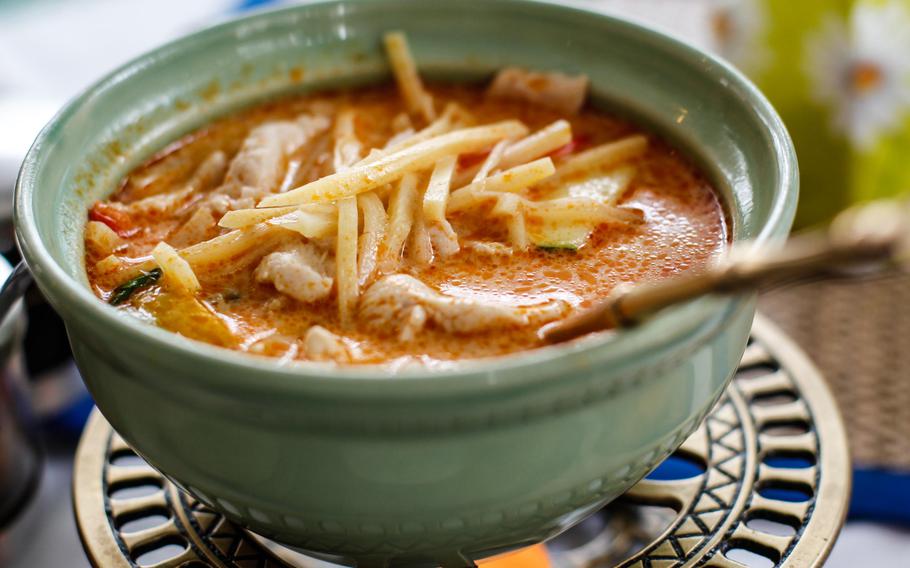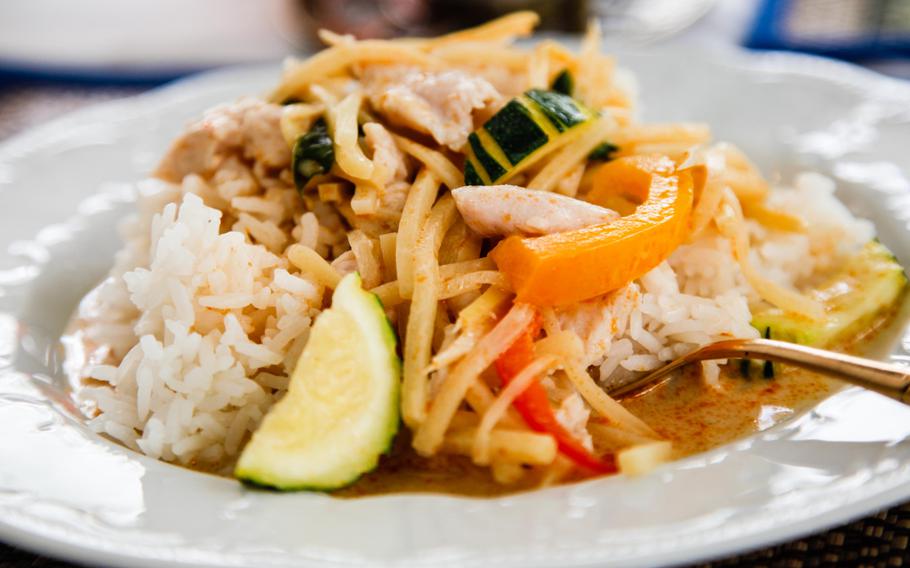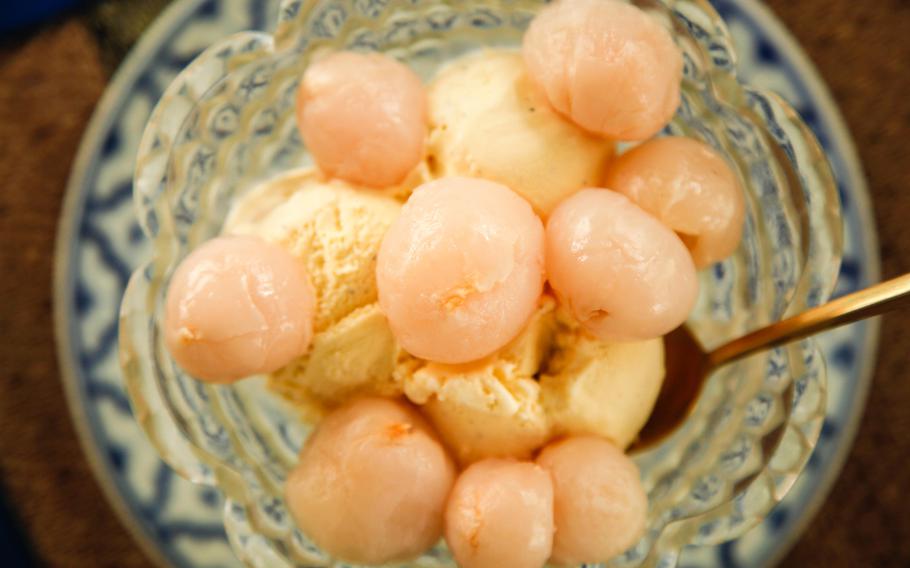 There might be something wrong with the German food in Kaiserslautern.
That's one conclusion you could draw from the ratings of 175 of the city's restaurants on the recommendation website TripAdvisor.com.
A big chunk of those joints serve the native pig- and potato-heavy cuisine. Not one of them makes the top five.
So what do the random people who rate restaurants on the Internet think is the best grub in Kaiserslautern?
That semi-anonymous horde gives four of top five ratings to — wait for it — Asian restaurants. Yup.
Thairama, just outside the city's main walking and shopping area, is one of them. It's not the top-rated place. That distinction goes, curiously, to Saigon Bistro. Thairama is only the fourth-best Asian restaurant in Kaiserslautern, according to the Internet opinionati.
Bit it still rates higher than hometown favorites such as Spinnrädl and Brauhaus, as well as every pizza shop, doner stand, schnitzel kiosk and French restaurant in town.
That's got to mean something.
Maybe there's nothing wrong with the German food in Kaiserslautern after all. Maybe Asian food lovers are just more likely than fans of other cuisines to think the Internet cares about their opinions. Or maybe Thairama is just good.
Certainly, those who like spicy food will think so.
If you're familiar with Thai cuisine, Thairama won't offer any surprises. Its menu carries all the standards, from pad thai to green and red curries in coconut milk to fried beef with vegetables.
Not all of it is spicy, because not all of it is meant to be. While even Thairama's spiciest dishes aren't blow-your-socks-off spicy, they'll get your nose running. An array of condiments, including hot red pepper, gives you all the tools you need to torture your taste buds in more exotically painful ways, should that be your thing.
That's what I did to my gang phed gai, a traditional dish of chicken in a spicy red curry with coconut milk and vegetables. It's slightly sweet with a tangy spiciness that, while hot, is oddly refreshing.
To cool things down, they have a variety of ice cream and fruit dishes for dessert, but after a fantastic entree, the desserts aren't anything to write home about.
Some of these desserts come with lychees, a fruit native to parts of Asia and largely foreign to the Western palate. A warning if you've never had a lychee; they seem to be an acquired taste. With a fair number of decent "Eiscafes" nearby, you might be better off hitting one of those instead for your ice cream fix.
Millham.matthew@stripes.com Twitter: @mattmillham
THAIRAMA
Location: Mühlstrasse 28, Kaiserslautern, Germany
Directions: In Kaiserslautern, head west on Mannheimer Strasse, continue onto Altenwoogstrasse, then onto Fisherstrasse, then to Spittelstrasse, then Burgstrasse. Take a slight right to stay on Burgstrasse. For an easier time, park on Burgstrasse and walk up to the restaurant, taking a left up Woogstrasse. Thairama is on the corner on your left.
Hours: Tuesday through Saturday 11:30 a.m.-2:30 p.m. and 5-11 p.m.; Sunday 11:30 a.m. to 11 p.m.; closed Mondays.
Food: Thai
Dress: Casual
Prices: Starters from 4 euros, soups from 3.50 euros, entrees from about 10.50 euros, nonalcoholic drinks about 2 euros to 3 euros, wine, beer and spirits from 2 euros to 5 euros, cocktails 3 euros to 7.25 euros.
Specials: Midday menu every day except Sundays and German holidays with a variety of dishes available for anywhere from 6.50 euros to 8 euros.
Menu: English is available.
Clientele: Germans and Americans
More information: (+49) (0) 631-74340
---
---
---
---