After Hours: Stuttgart Brauhaus knows how to do beer, food
---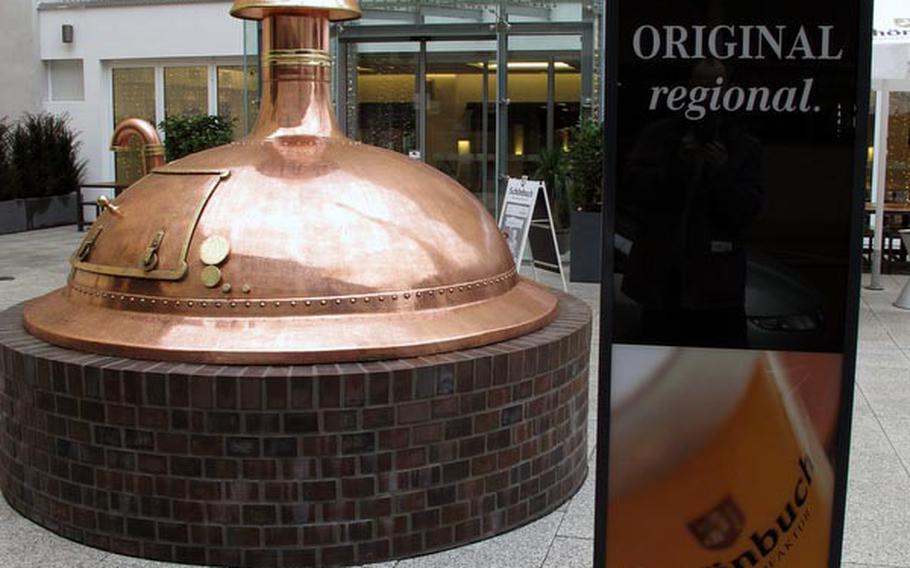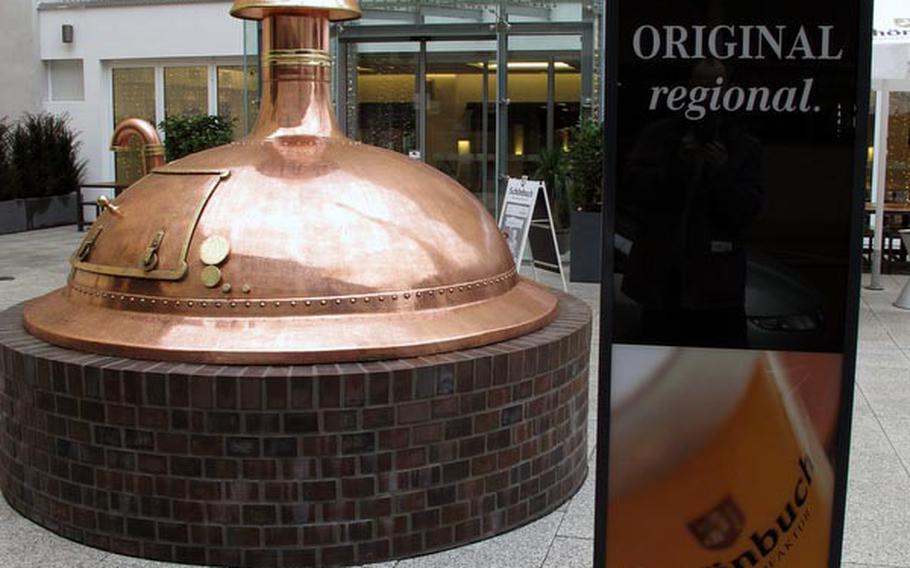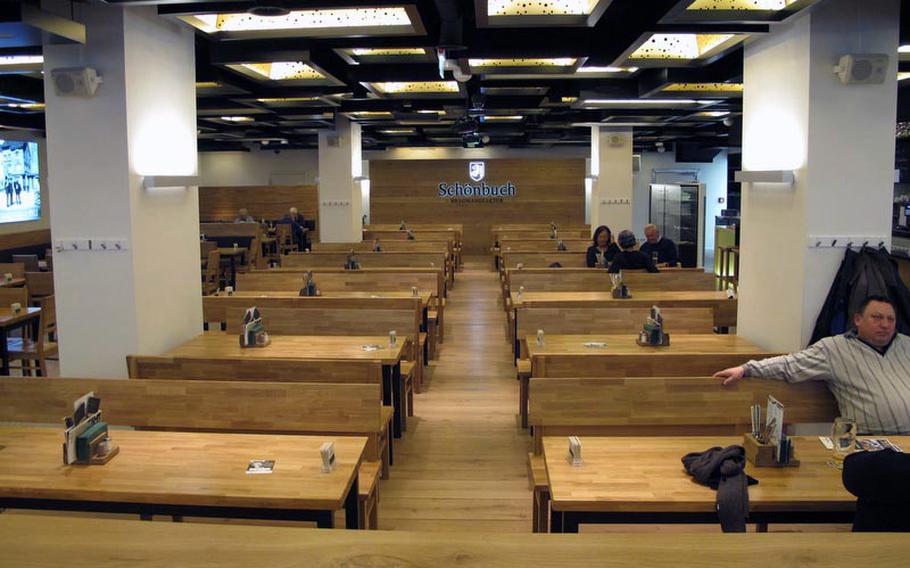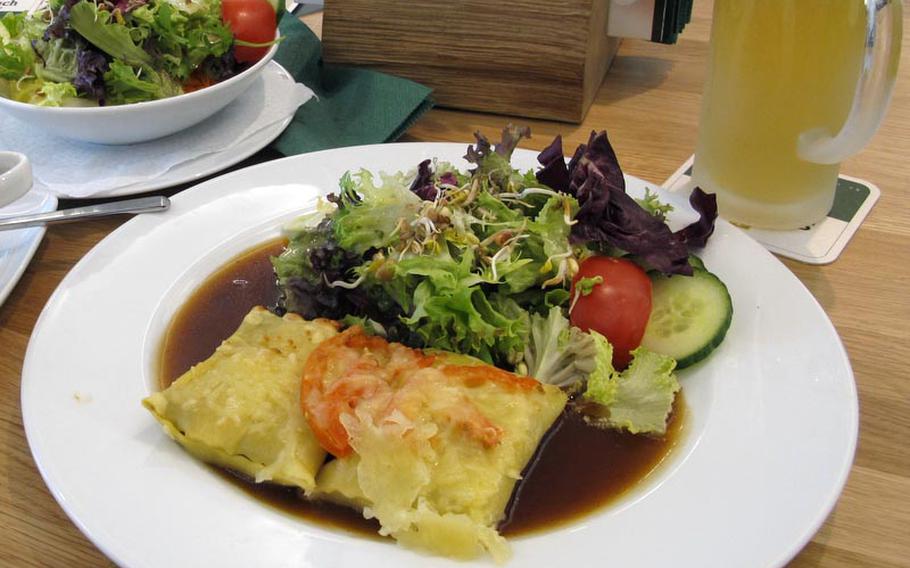 There aren't many restaurants in downtown Stuttgart big enough to comfortably pack in 300-plus customers, but the new Schönbuch Brauhaus is designed to do just that.
Located in the very heart of the city, just around the corner from the bustling Schlossplatz, this brew house is big and airy and full of space. That's a rare feature for a German eatery, particularly in an urban environment like Stuttgart.
But while the setting, complete with long wooden picnic-style tables and benches, is pleasing, there are more important offerings. Namely, beer and old-fashioned Swabian cooking. Fortunately, Schönbuch Brauhaus, which opened in November, has both of those mastered. The company has had plenty of practice. In nearby Böblingen, home to the original brew house, Schönbuch has been brewing beer for more than 100 years. Now, Schönbuch has expanded into Stuttgart.
On a recent afternoon visit, just after the lunch crowd had vanished, I settled in with my dining partner for a quick bite.
The menu is reasonably priced, another rare thing in Stuttgart. Lunch specials are less than 10 euros. The regular menu also won't break the bank, with the majority of main course selections costing between 10 euros and 15 euros.
There are the usual beer offerings as well: Hefeweizen and Pils as well as Schönbuch's Naturtrüb beer, a cloudy, unfiltered brew that tastes great. Groups can order beer by the pitcher, which is always a plus.
For lunch, I went with the Maultaschen, a regional specialty similar to ravioli but served with a brown gravy instead of tomato sauce. The price: 6.90 euros. It was served with a fresh garden salad and bread.
Of course, no visit to a brewery is complete without beer, so I washed my lunch down with a small Naturtrüb for 2.80 euros. The service was quick and efficient. Good, solid food and beer at a reasonable price. Pretty much what you expect at a brew house.
But that wasn't even the most remarkable part of the meal.
The best part was the farmer's bread. It seems almost silly to even mention it, but I can't resist. For me, bread is normally nothing more than a delivery device, something to mop up gravy and sauce. But this bread basket full of light, moist and spongy slices, complete with a wonderfully crunchy crust, was amazing. It was a simple but delightful bonus, and all the more reason to add Schönbuch Brauhaus to your list of beer-drinking destinations.
vandiverj@estripes.osd.mil
---
---
---
---