After Hours: Steakhouse Charlie is great for a date
---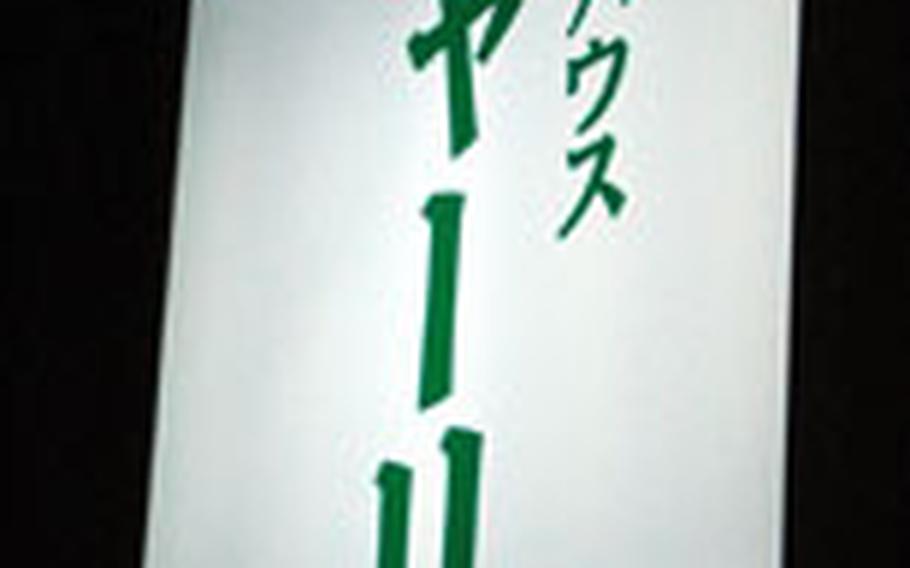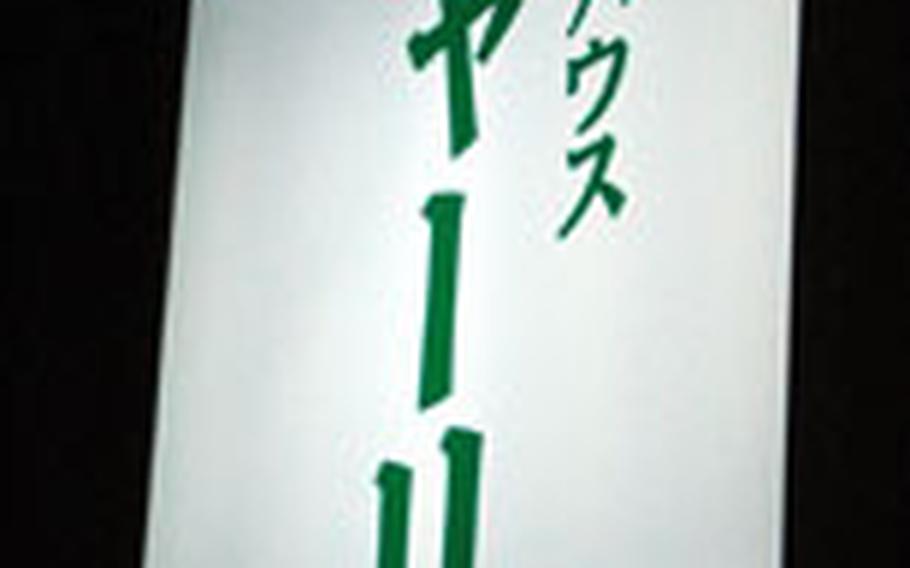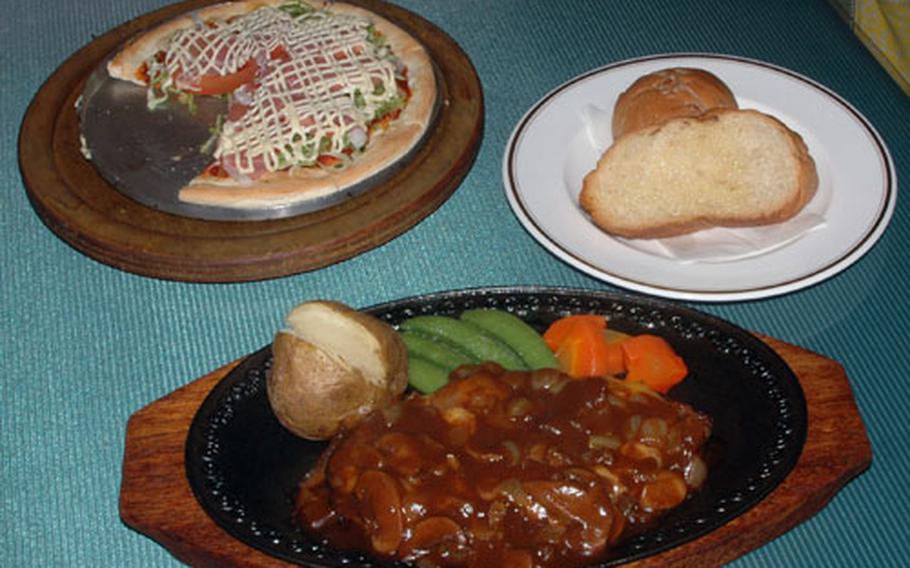 FUSSA, Japan — "This is a great place for a date," my wife said as we settled into our seats at Steakhouse Charlie, located only a few blocks from Route 16 near Higashi-Fussa Station.
And she's right. The wood-paneled walls, cozy, romantic atmosphere and soft jazz music in the air creates a setting of comfort with a touch of class that is matched only by the quality of the service and food.
Charlie is a steakhouse by trade, but its menu also features a variety of Japanese-style hamburger steaks, pasta dishes, soups and salads. Of special note are the homemade pizzas, which have a thin, crispy crust, sweet-but-tangy sauce and delicious fresh ingredients. I went for the prosciutto salad pizza, which was light but filling and loaded with meat and veggies.
My wife had the cheese hamburger steak, which was served with a rich demi-glaze sauce and a baked potato and steamed vegetables on the side. I may have sneaked a bite or two — strictly for the purpose of this review, of course — and can say it was one of the better hamburger steaks I've ever had.
Many of the dishes on the menu are served a la carte but, like in many Japanese restaurants, can be part of a set. Soup, salad, rice or bread and coffee or tea can be added to many of the entrees for around 600 yen.
For those really looking to indulge, Charlie also offers special Japanese steaks costing between 5,300 and 8,200 yen.
The service was excellent, as well. And even though our waitress was still in training and didn't know a lot of English, we had no trouble ordering from the menu, which is in English and Japanese. We even had a chance to talk to the manager, who spoke English and was very friendly.
Overall, Charlie is a great restaurant in Fussa that provides a comfortable, semi-formal atmosphere and great food. While it's probably not the best place for very small children, it's good for a nice family dinner or a romantic evening for two.
See previous After Hours reviews here.
Steakhouse Charlie
Fussa, Japan
Hours: Lunch 11:30 a.m.-3:30 p.m. (last order at 3 p.m.) Dinner 5-10:30 p.m. (Last order at 10 p.m.)
Prices: Entrées cost between 1,200 and 2,400 yen, with a few steak and special dishes costing much more than that.
Specialties: Steaks, pasta and homemade pizzas
English menu: Yes
Dress: Semi-dressy, probably not the best place for jeans and a T-shirt
Clientele: Great for dates or nice dinners out with the family
Location: From Yokota's Main Gate turn right on Route 16 and take a left at the first stoplight toward Higashi-Fussa Station. Cross over the train tracks and go through the first stoplight. Steakhouse Charlie is on the right hand side at the next light, across from a large gas station.
Web site: www.el-train.com/Charly.htm
---
---
---
---